EDIT MAIN
The individuals on our school board are elected community members who volunteer their time for the benefit of our school district and the students who attend our schools. They assist the district in planning, budgeting, and implementing school programs and help ensure fiscal responsibility.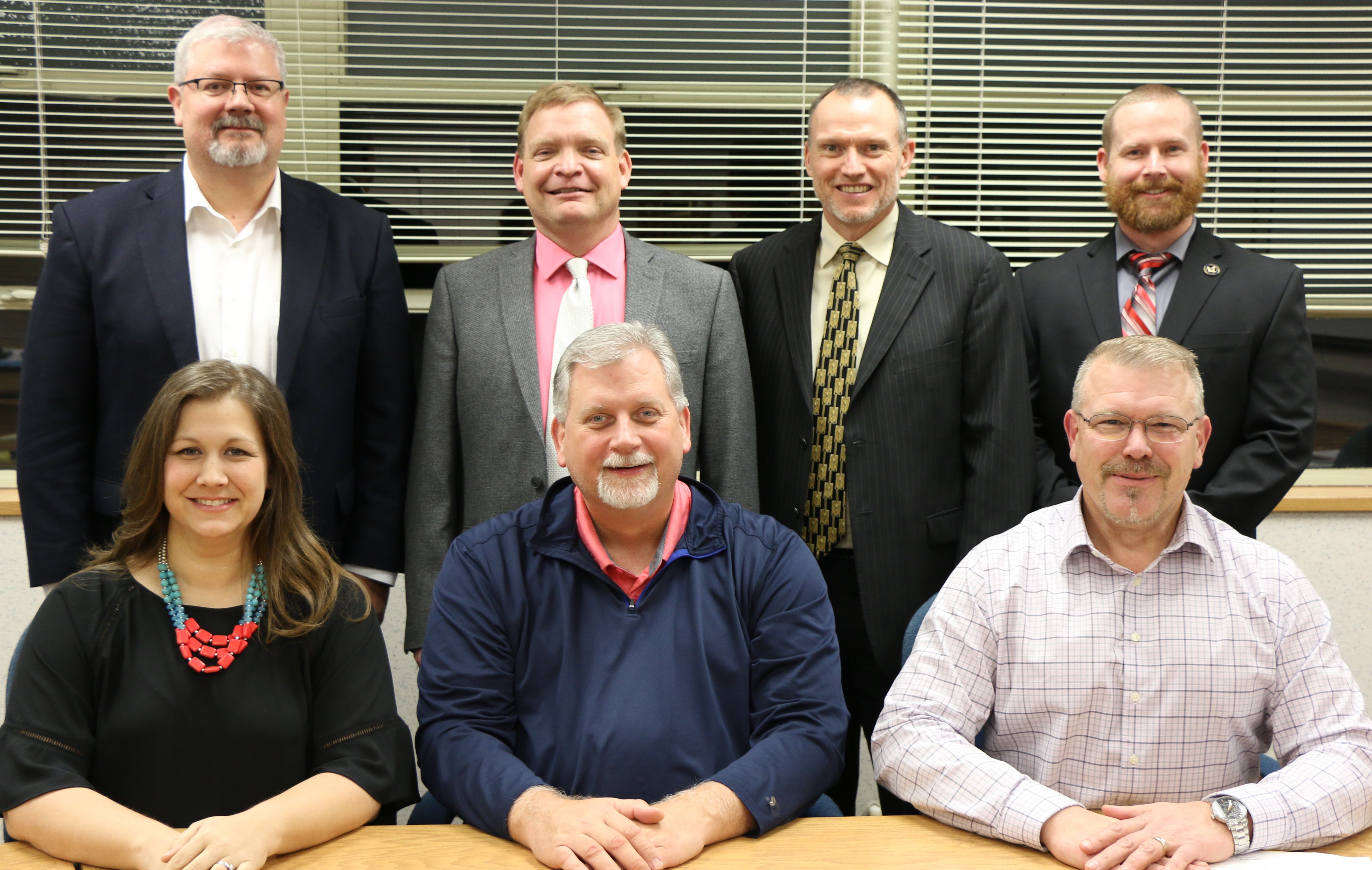 Blackford County School Board and Superintendents
(front row l-r): Dr. Kathryn Ludwig (secretary), Phil Jones (president), Scott Malott,
(back row l-r): Troy Kaufman (vice-president), Chad Yencer (superintendent), Greg Roach (assistant superintendent), and Chris Smith.
Board Meetings
We hold our meetings on the third Tuesday of every month at 5:30 p.m. unless otherwise noted.
Held in the board room of the central office, regular meetings are open to the public. Indiana law allows board members to meet in closed executive sessions to discuss personnel, legal, and negotiation matters; however, all board action and voting must be conducted in public session.
Contact Us
We welcome your comments and questions.
Please send all correspondence addressed to board members to:
Blackford County Schools Administrative Offices
0668W-200S Hartford City, IN 47348
Please email individuals by clicking on their name below. Or you may call or fax us at the numbers below.
Phone: (765) 348.7550
Fax: (765) 348.5361
Our Board Members