Congratulations to the teacher of the year, Mrs. Reidy!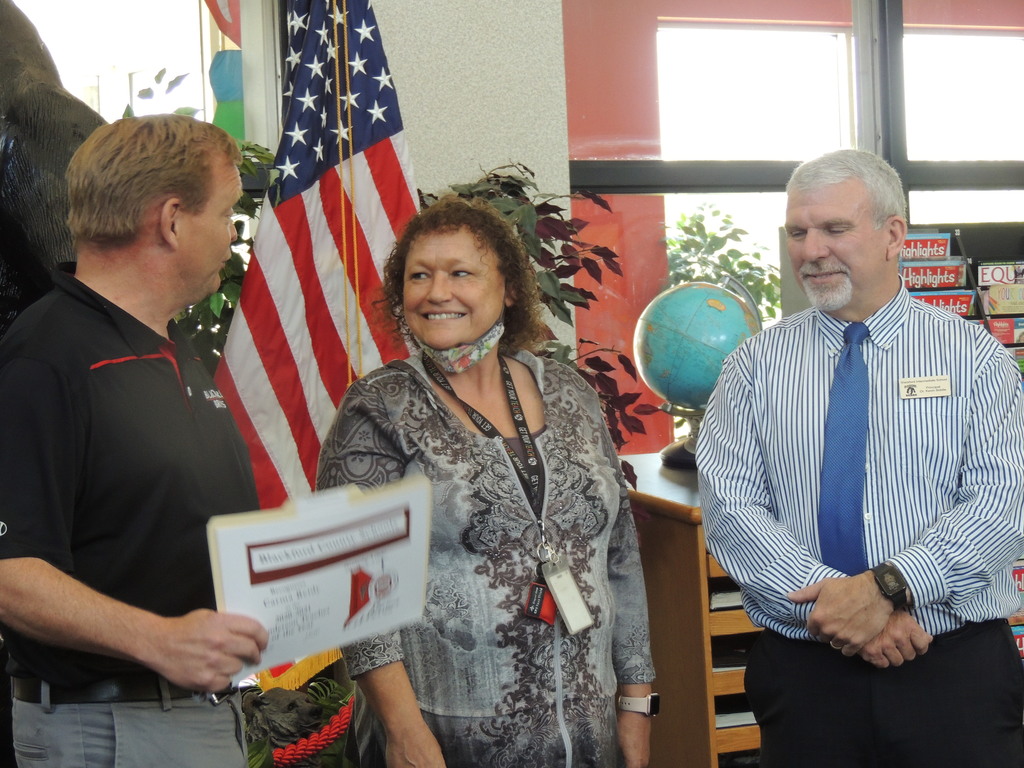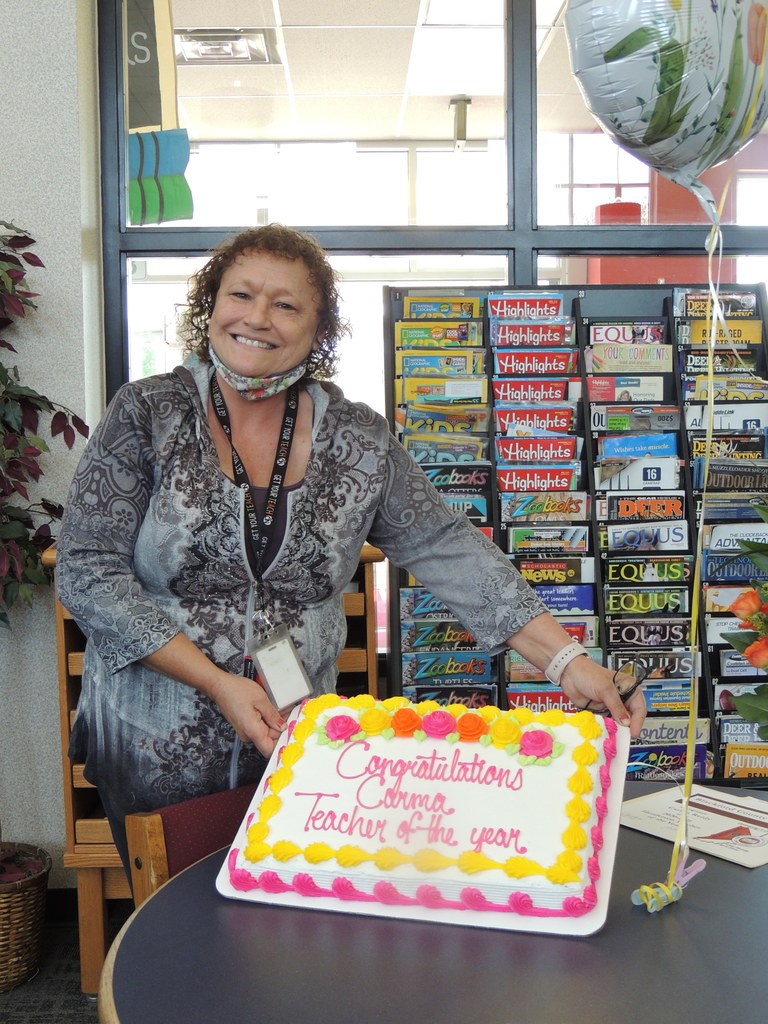 Congratulations to the 2021 Henderson Teacher of the Year- Mrs. Carma Reidy. Mrs. Reidy was surprised with the honor by Superintendent Chad Yencer and Principal Dr. Kevin Biddle in front of her delighted 3rd grade class at Blackford Intermediate School. Mrs. Reidy will be formally recognized during the Hartford City Chamber of Commerce Annual Meeting this fall.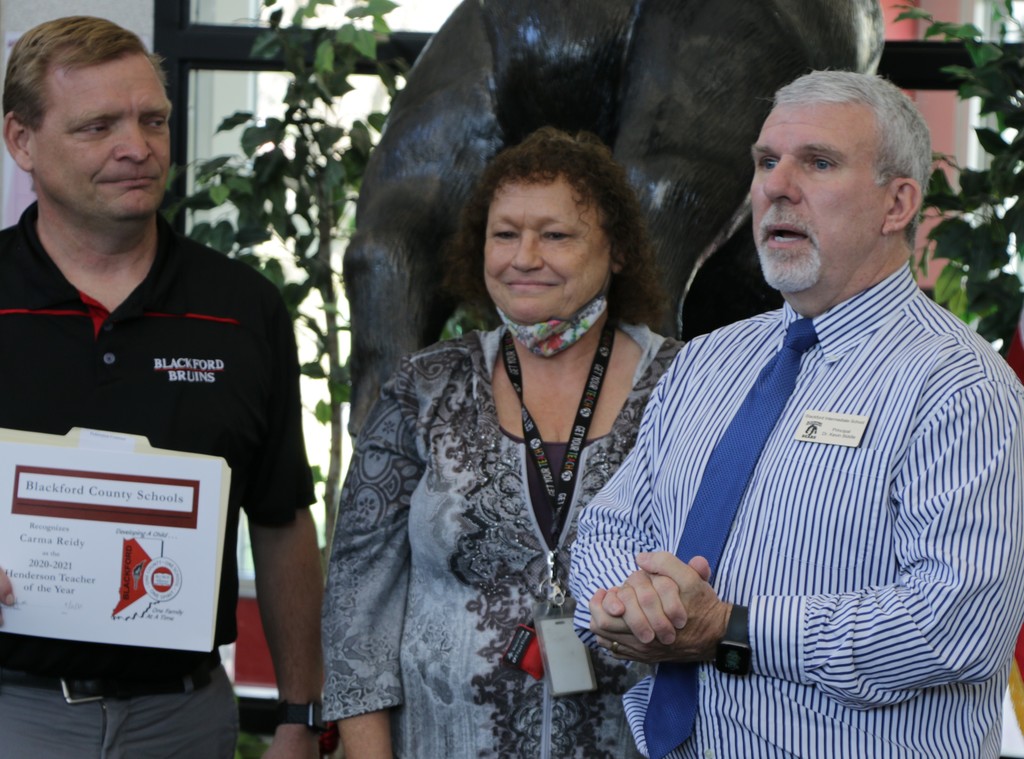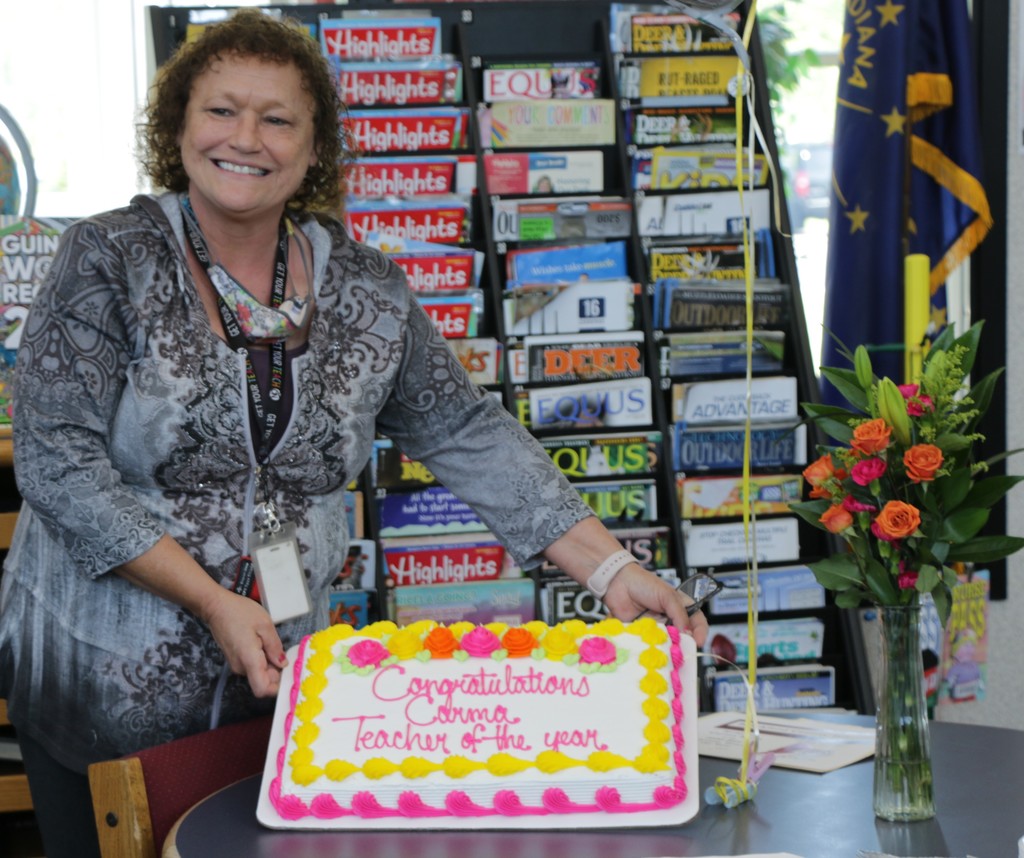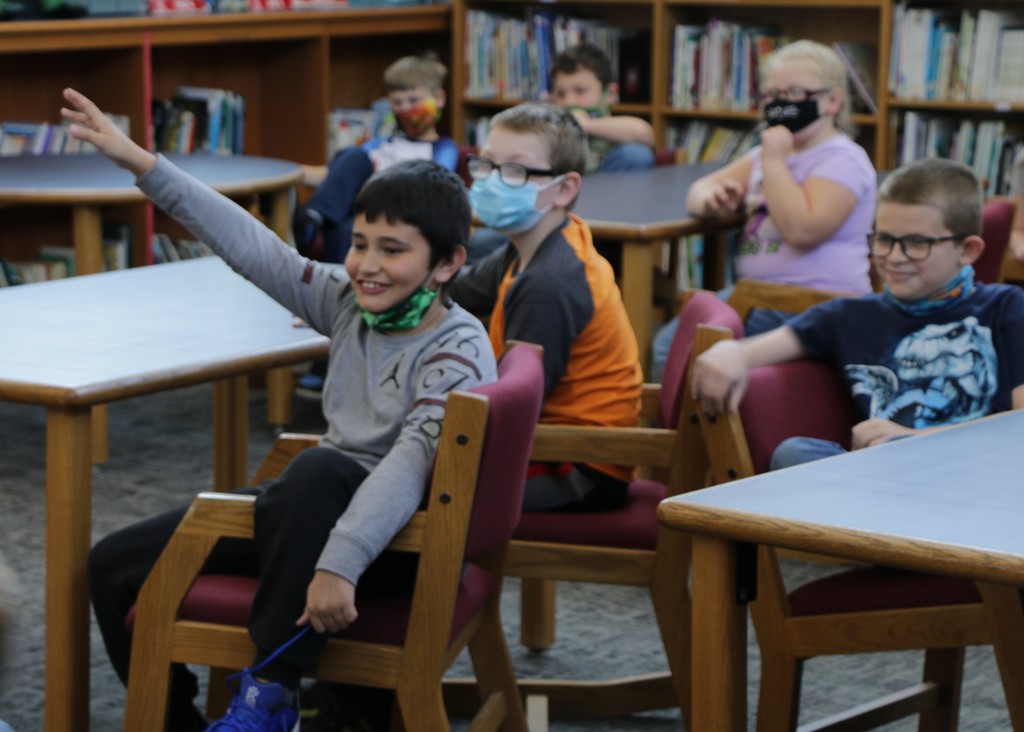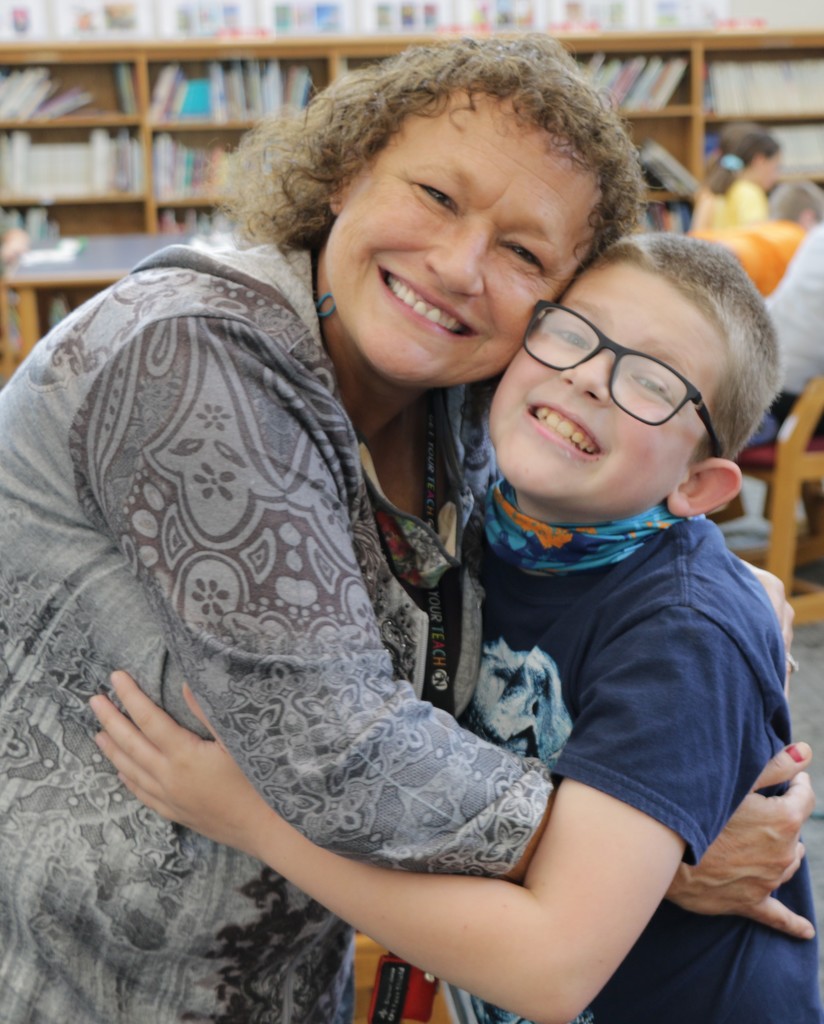 Hey, it's almost time for Camp Adventure... have your kids signed up to join the fun and learning?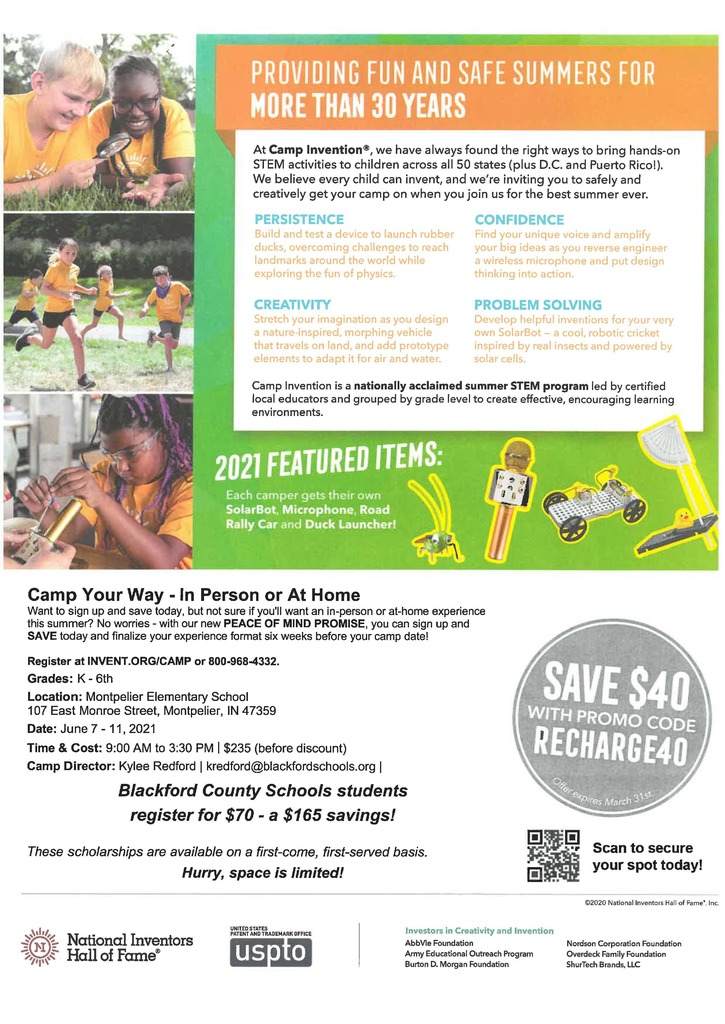 Lunch menu for Thursday, May 6th: Nacho's Meat/Cheese Green Beans Hash Brown Chilled Fruit Milk

A big thank you to everyone who has pitched in to celebrate our BCS teachers during Teacher Appreciation Week! ❤️
Thank you for your support!
The 3rd grade participated in Arbor Day on Friday! The students had a lesson with Dr. Biddle on how to plant a tree and even got a tree to take home!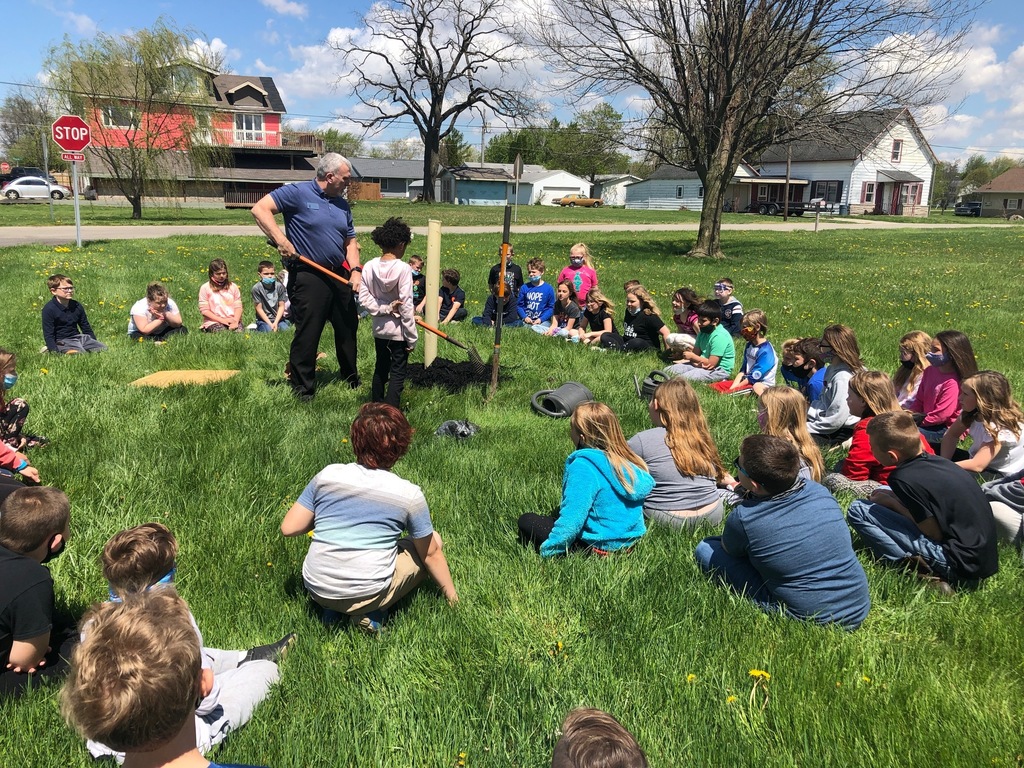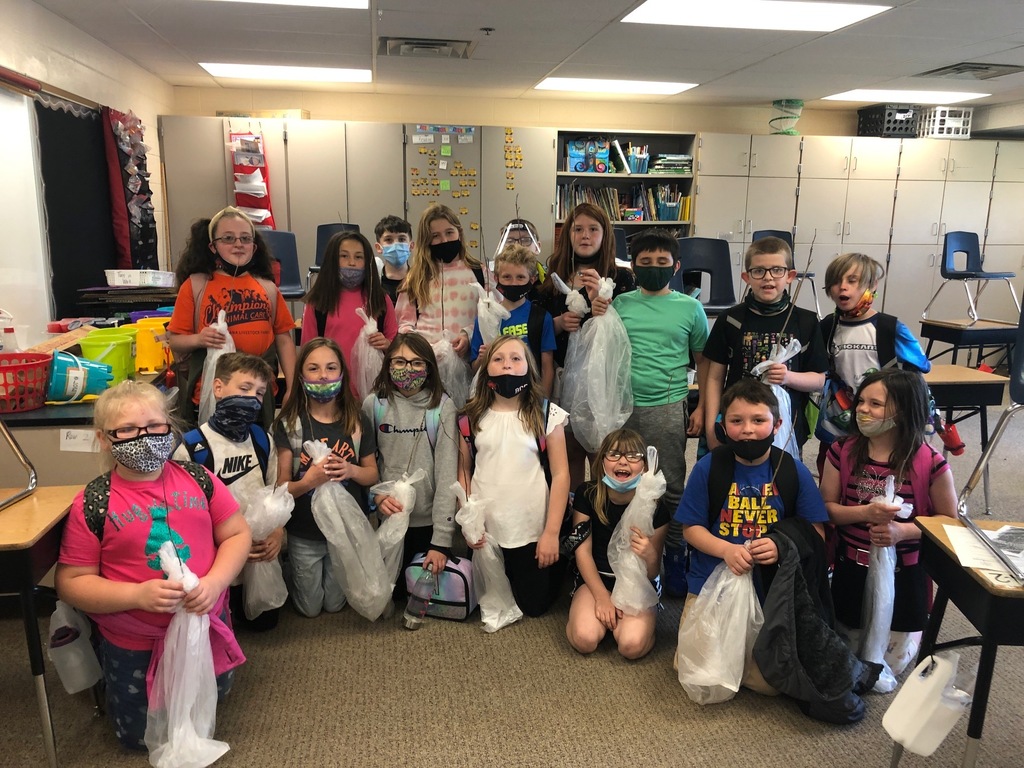 Congratulations to the 2021 Jennerjahn Most Improved Students! This year's recipients were selected for their outstanding accomplishments throughout the school year. Northside - Charlotte Trant, 2nd grade Blackford Intermediate - Alton Garrett, 3rd grade; Peyton Horsley, 4th grade; Gracie Townsend-Strait, 5th grade; and AriannaBrown-Arreola, 6th grade. Montpelier Elementary - Ethan McCammon, 2nd grade; Izabelle Speece, 3rd grade; Connor Garlow, 4th grade; Carson Stitnicky, 5th grade; and Kyla Sills, 6th grade. BJSHS - Davien Fields, 7th grade; and Derek Kleefisch, 8th grade. Way to go, Bruins! A big thank you to Mrs. Ruth Jennerjahn for sponsoring the annual awards for our Most Improved Students!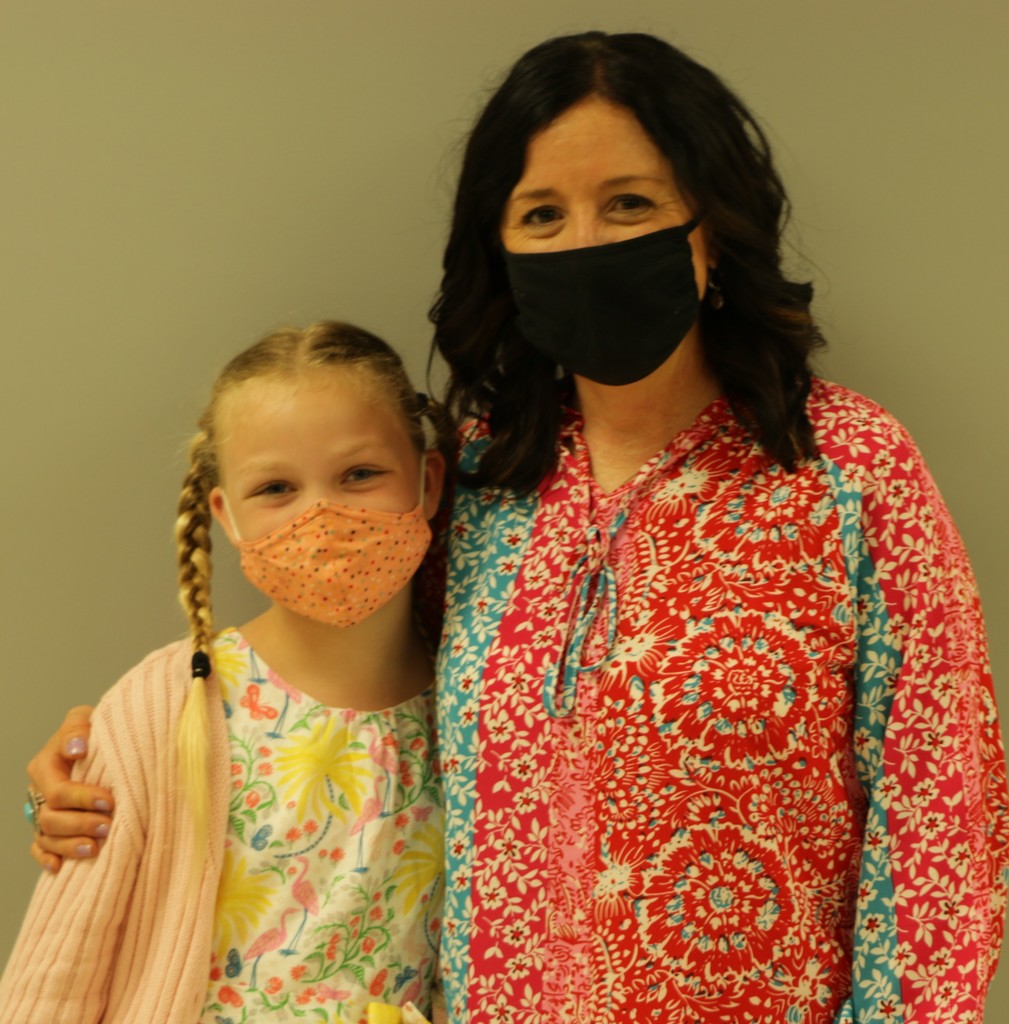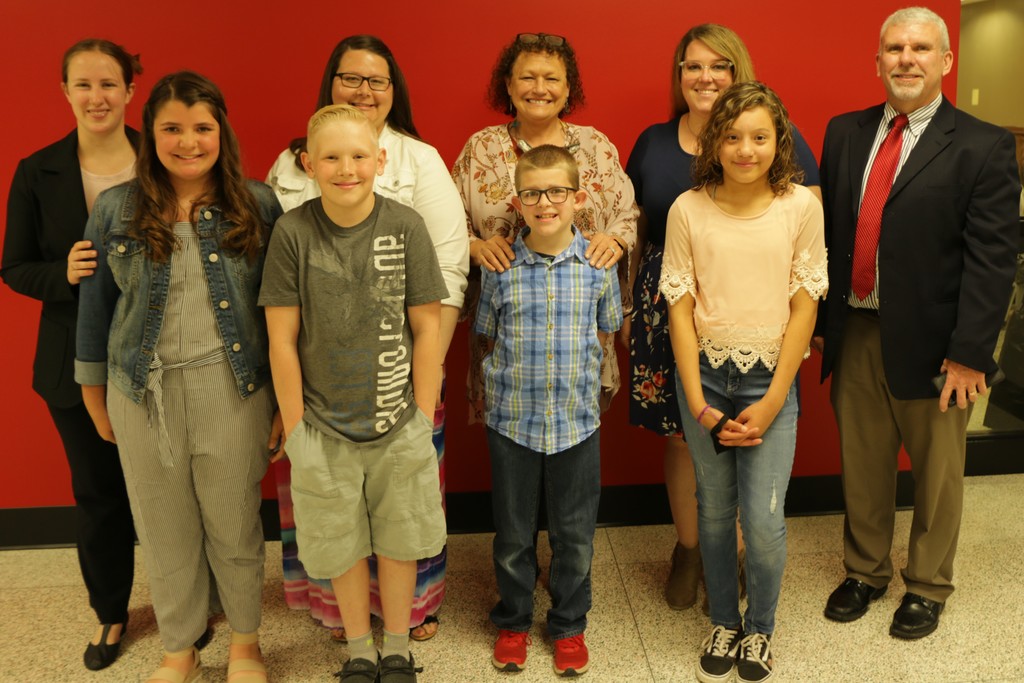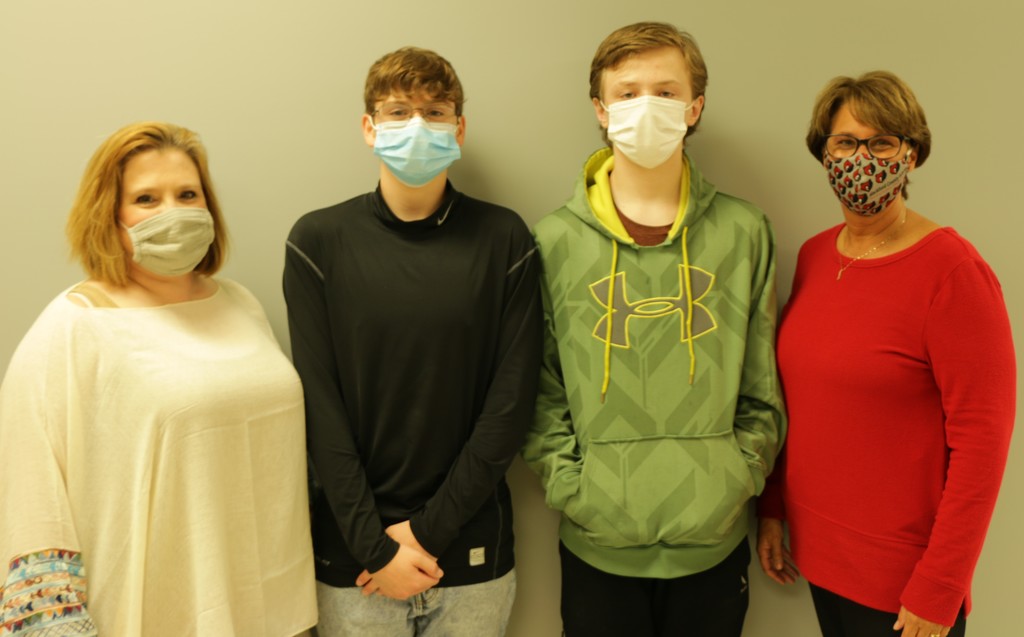 BIS Most Improved Students!
Join Cub Scouts today!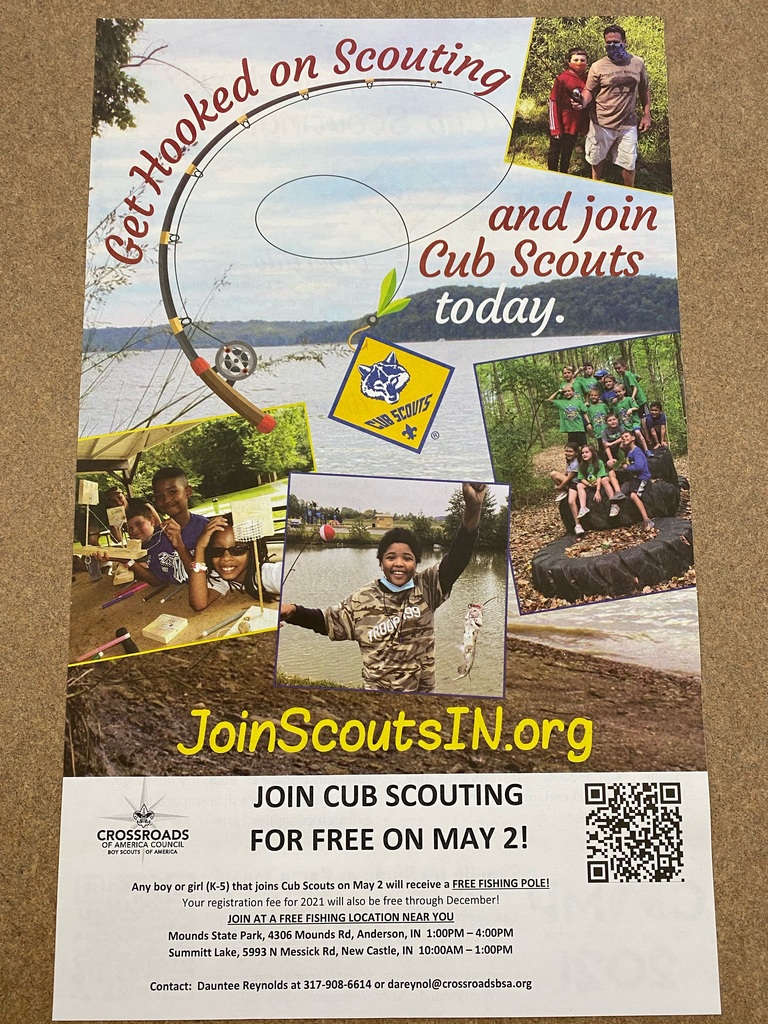 Calling all future Bruins! We are rounding up Kindergarteners for the 21-22 school year! If you have or know of an incoming Kindergartener who missed out on Round-Up, please complete this Kindergarten questionnaire.
https://bit.ly/3gQ3cx4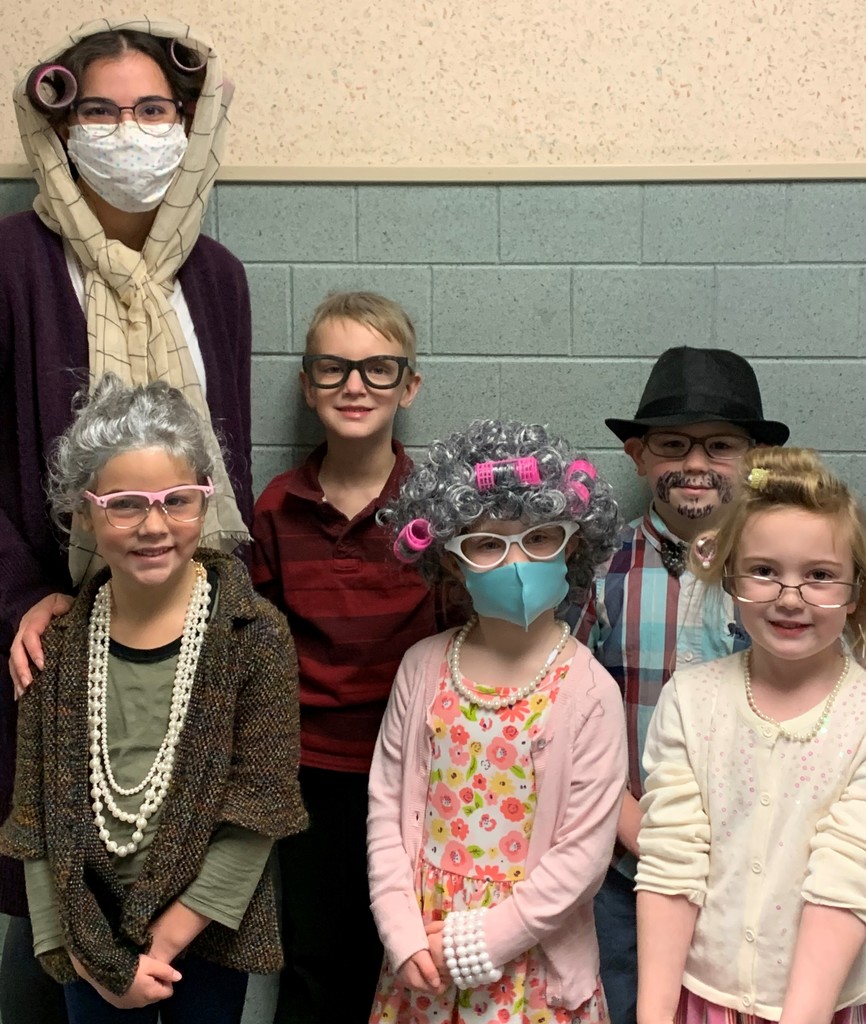 Tune in today at 1:45 for the NED Show on Zoom!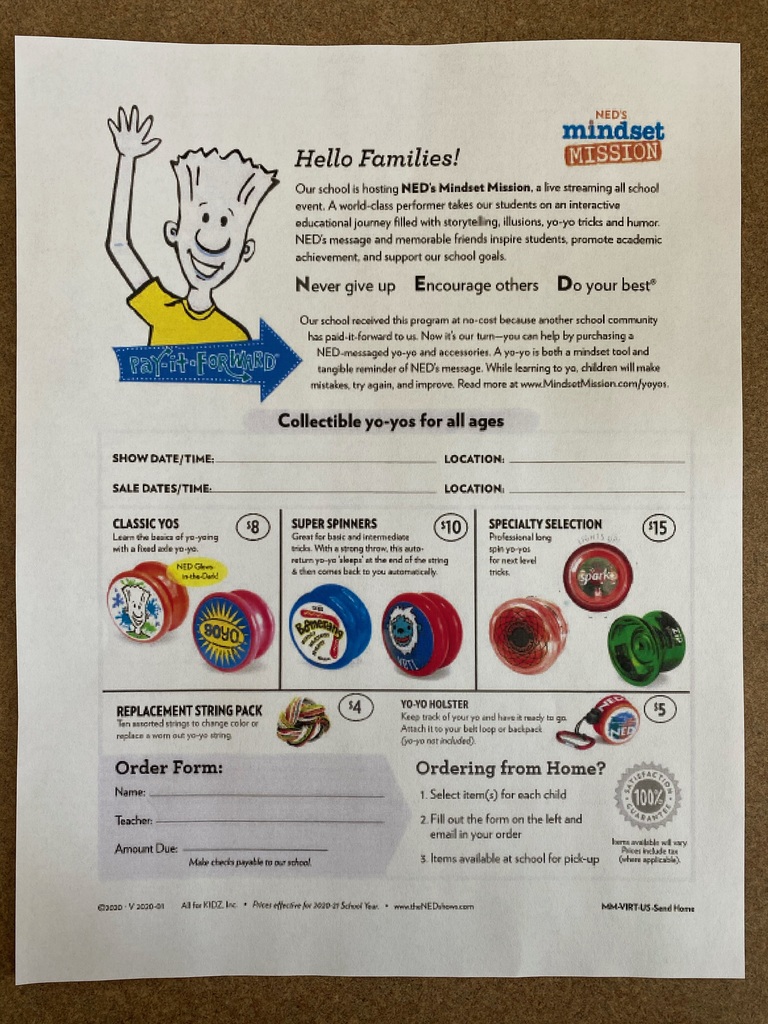 Just a reminder that IU Health Blackford will be hosting a COVID-19 Vaccine Clinic for individuals 16 years and older tomorrow, Saturday, April 24 from 9 a.m. to 1 p.m. in the BJSHS JROTC gym. Please help us get the word out.

A message from Mrs. Kylee Redford regarding Camp Invention: Just like this very full bulletin board (thanks Mrs. Lightle for the help), all of the Camp Invention scholarship spots are filled. We have record numbers and unfortunately funding for scholarships has run out. Families can now choose to pay full price or get put on a scholarship wait list in case more funding can be secured. Thank you to all the families for showing such interest. We look forward to a great week at camp June 7-11!!!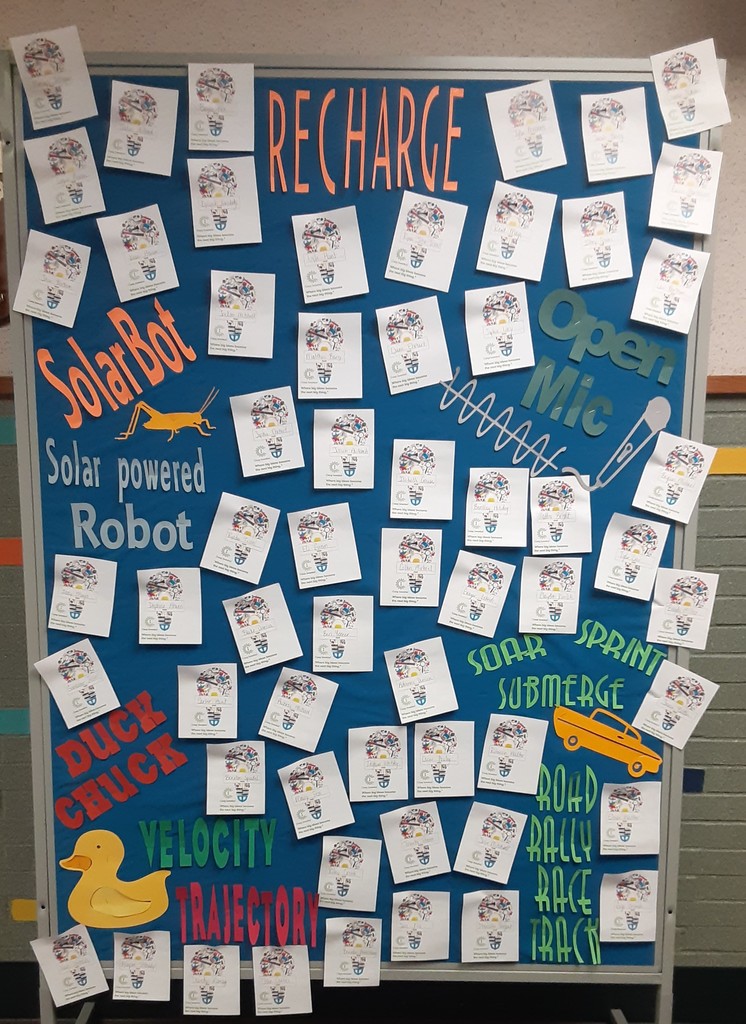 Mrs. Amanda Johnson's 3rd graders at Blackford Intermediate School put their knowledge of fact and opinion to the test - while also practicing their throwing skills! "Students read various examples of facts and opinions, and had to identify the difference between the two. They also had to provide examples of both on specific topics, such as pizza, Australia and soccer! In order to get a new card, they had to play the carnival game Tin Can Toss in teams, cheering each other on and knocking over as many cans as possible. I loved the teamwork and encouragement I saw - it was a fun way for them to show their understanding of facts and opinions while also being active!" Way to go, Bears!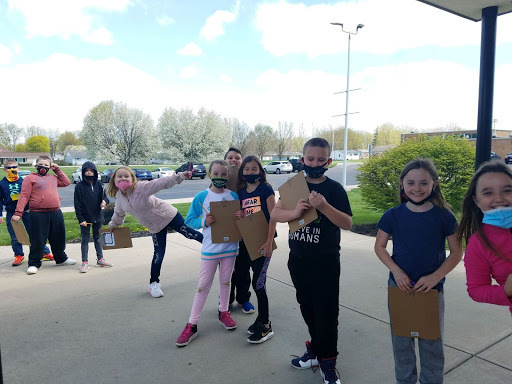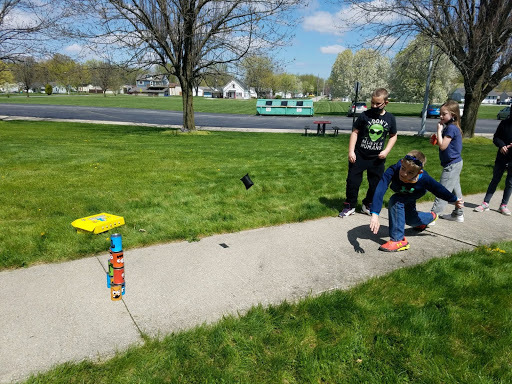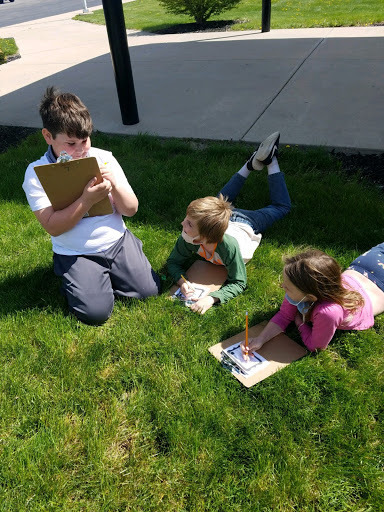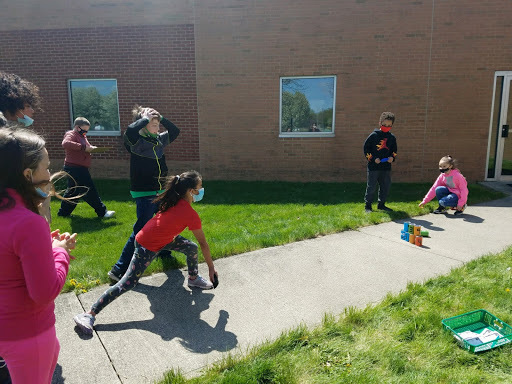 We're looking for a few good campers for some summertime learning and fun!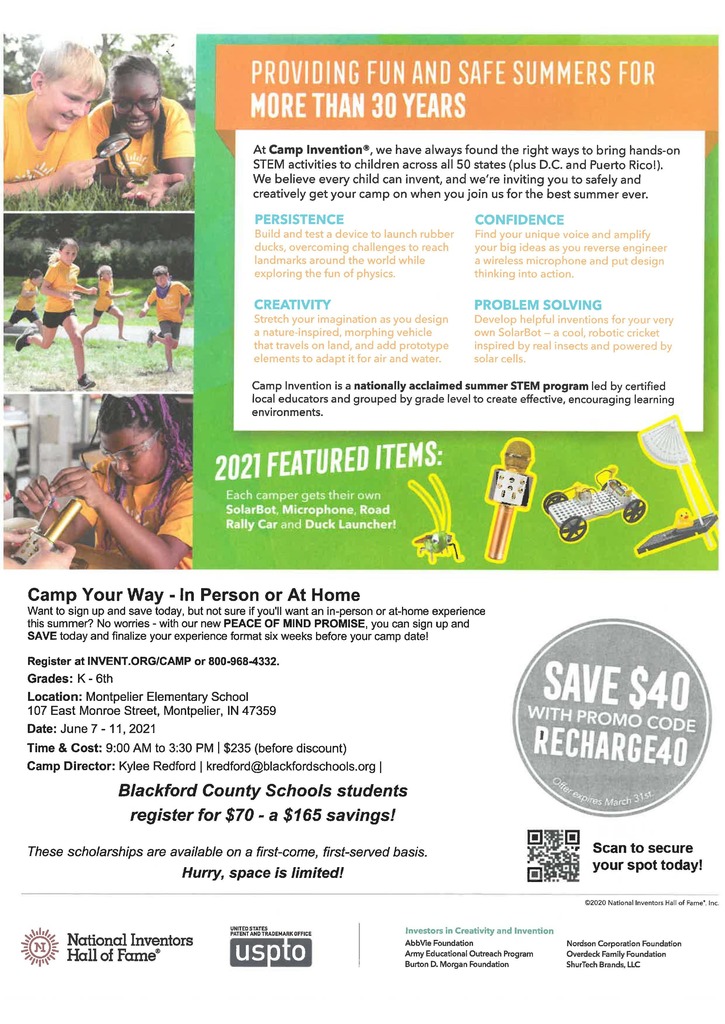 The third graders in Mrs. Penny's Class have been working like construction workers creating, fixing, and renovating writing all week. They have been working on skills that they will need to make their writing even better. They have really enjoyed working together to make their writing better. Way to go Bears!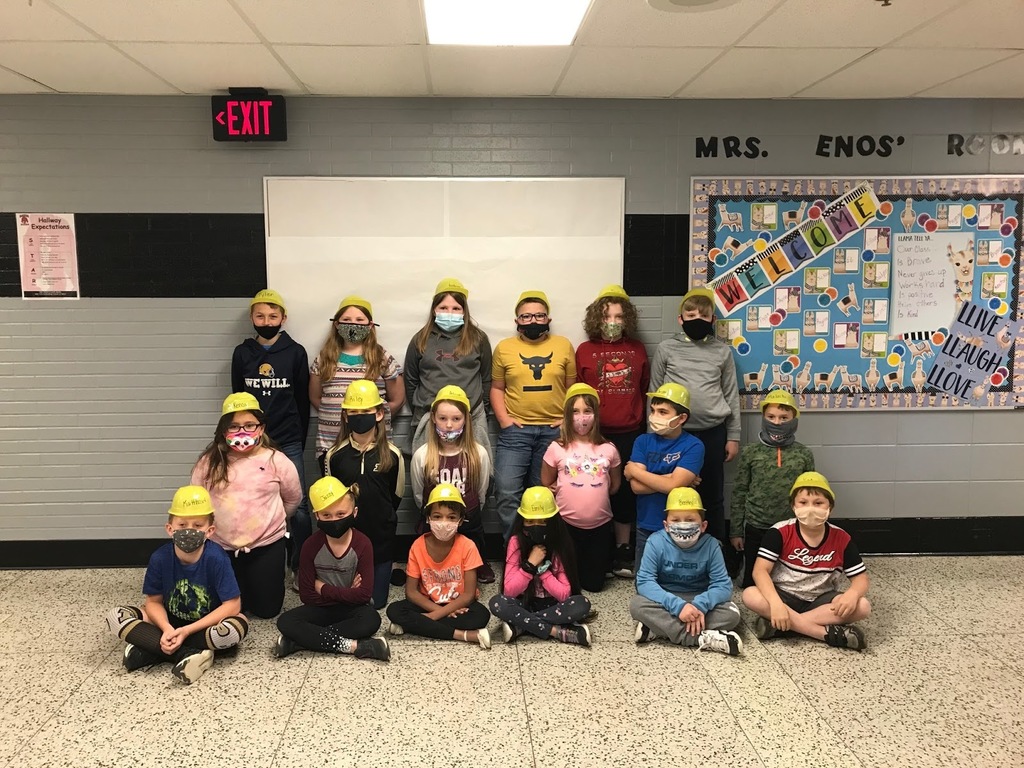 Blackford Spotlight - Mrs. Heidi Palmer's 6th grade ELA/Social Studies class at BIS: "Miss Taylor Marshall, our practicum student teacher from Taylor University, did a review lesson for ILEARN. The students really enjoyed the group activity and playing an Olympic game of punctuation/capitalization." - Mrs. Palmer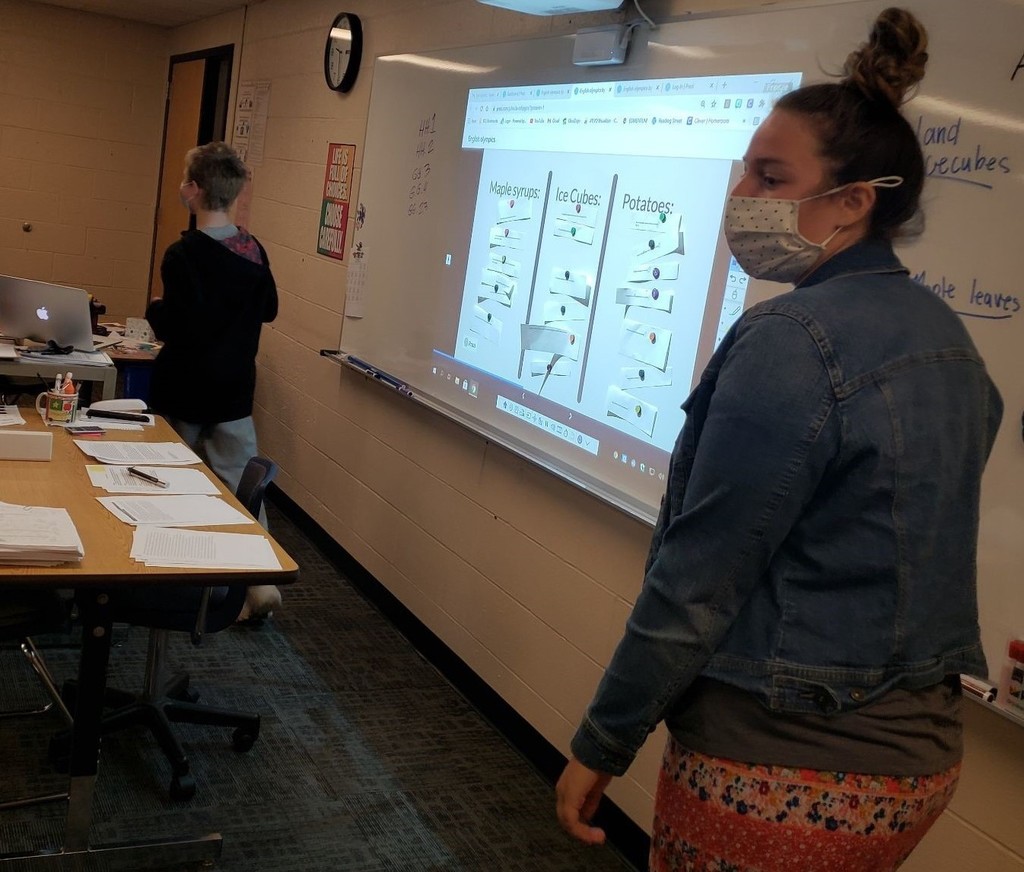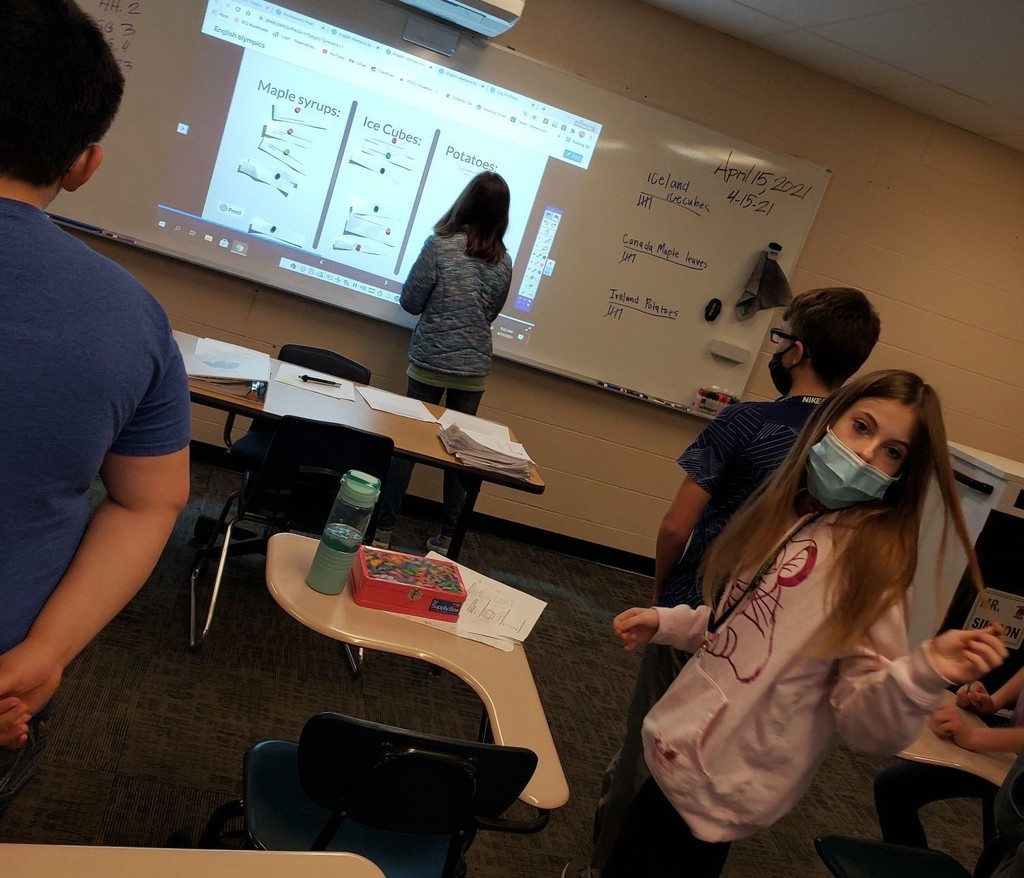 Attention future Blackford Bruins and their families: Kindergarten Round-up is tonight! If you have or know of an incoming Kindergarten student, please share this important information. We can't wait to meet our new Bruins!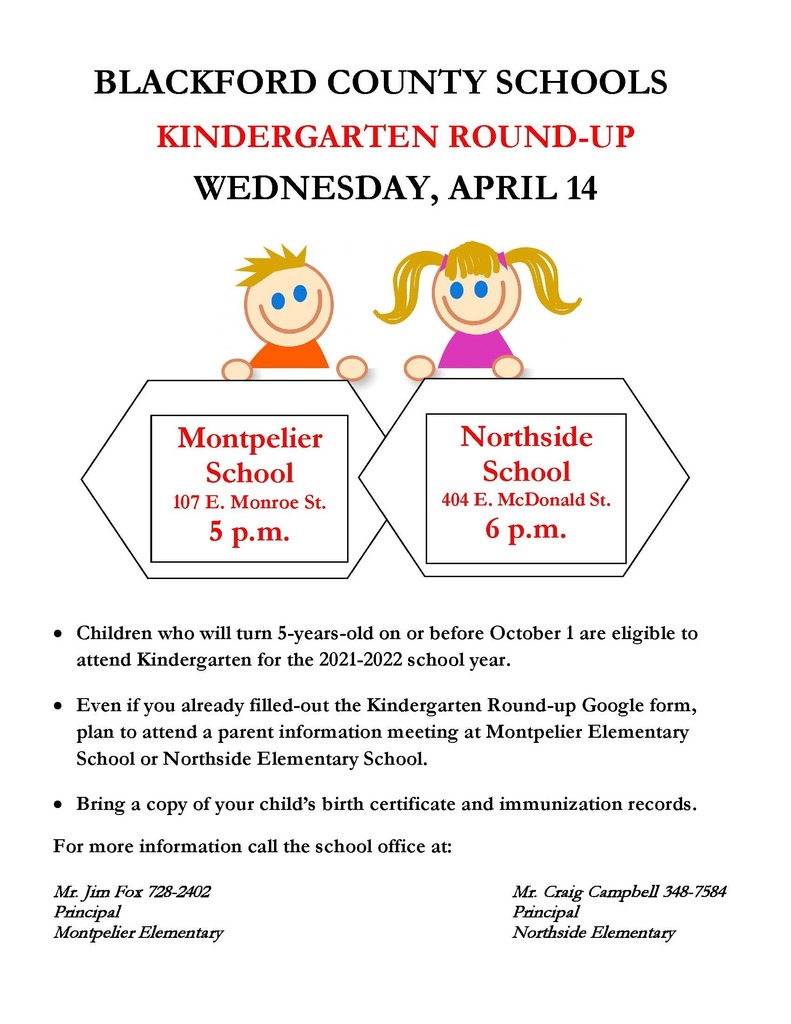 Blackford Spotlight - Ms. Kira Barnes' 5th grade class at BIS: Students in Miss Kira Barnes 5th grade class at BIS are having fun playing Math Jeopardy to review for ILEARN. Keep up the good work, Bears!