We are proud to announce that BJSHS Junior, Riata Rouch, was recognized by the College Board for the "National Rural and Small Town Recognition Award." Riata earned this recognition because of her academic achievements in school and her outstanding performance on the PSAT/NMSQT® Exam. To qualify for this recognition, Riata took the PSAT/NMSQT in the fall of her 11th grade year and scored in the top 10% of the state, and has a 3.5 GPA or higher. Way to go, Riata! We are proud of you! #BetterAtBlackford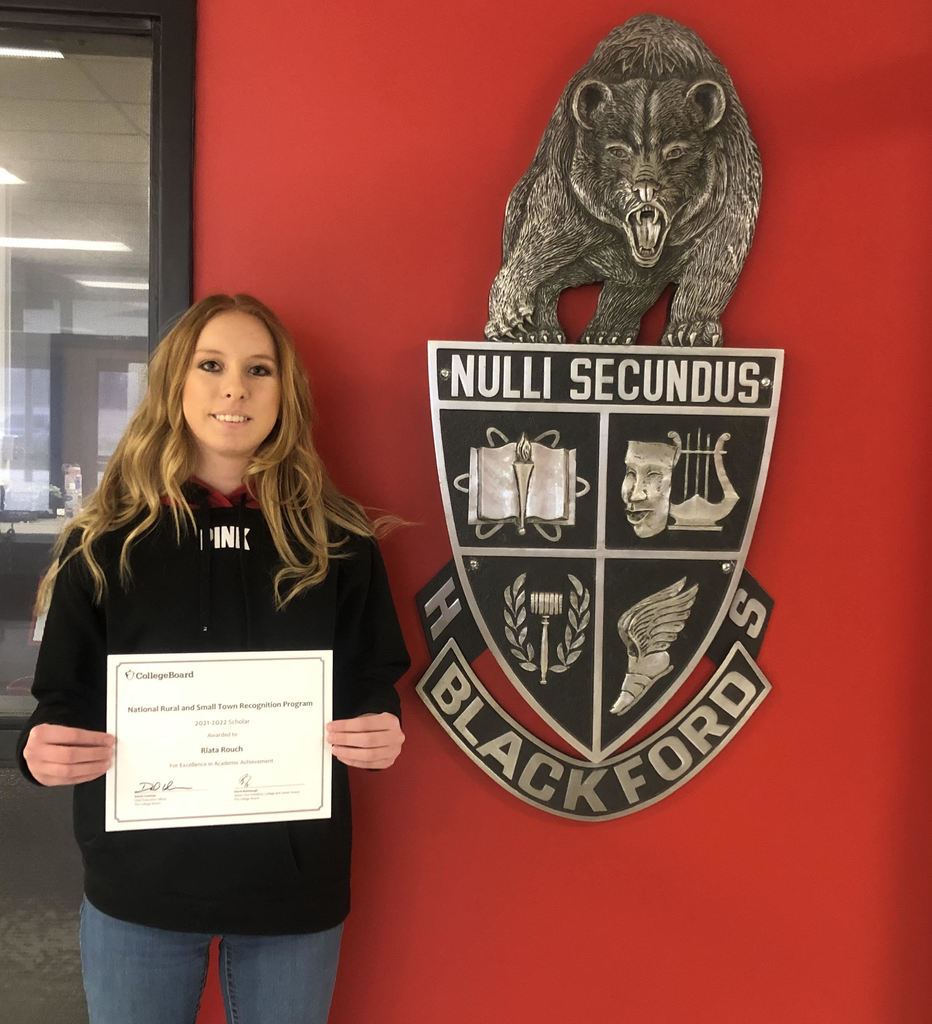 It's Spirit Day at BJSHS! To get things rocking and rolling, the band and it's guest drummer (Principal Terry Roe) joined Band Director Holden Berlin (seen playing trumpet) to start the day off right! Let's go, Bruins!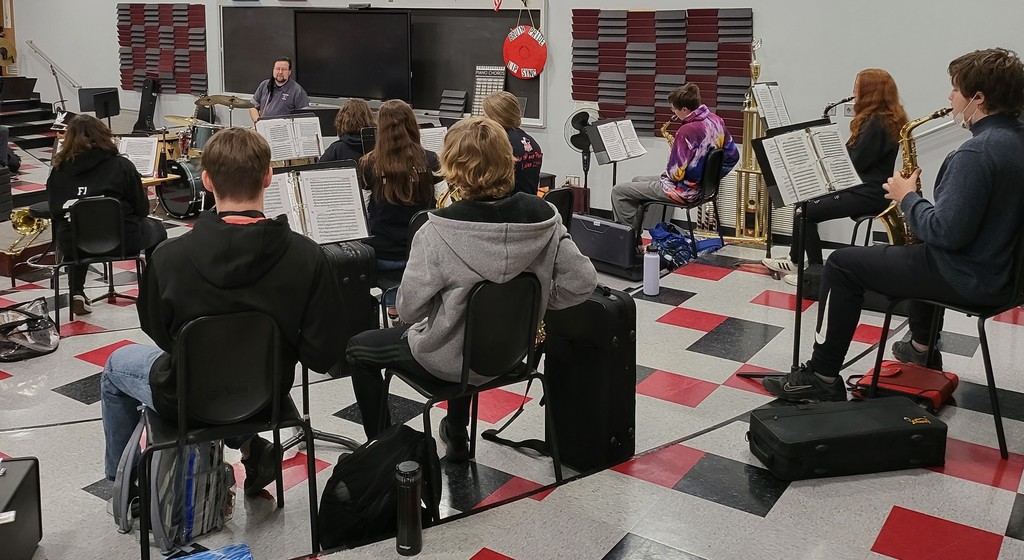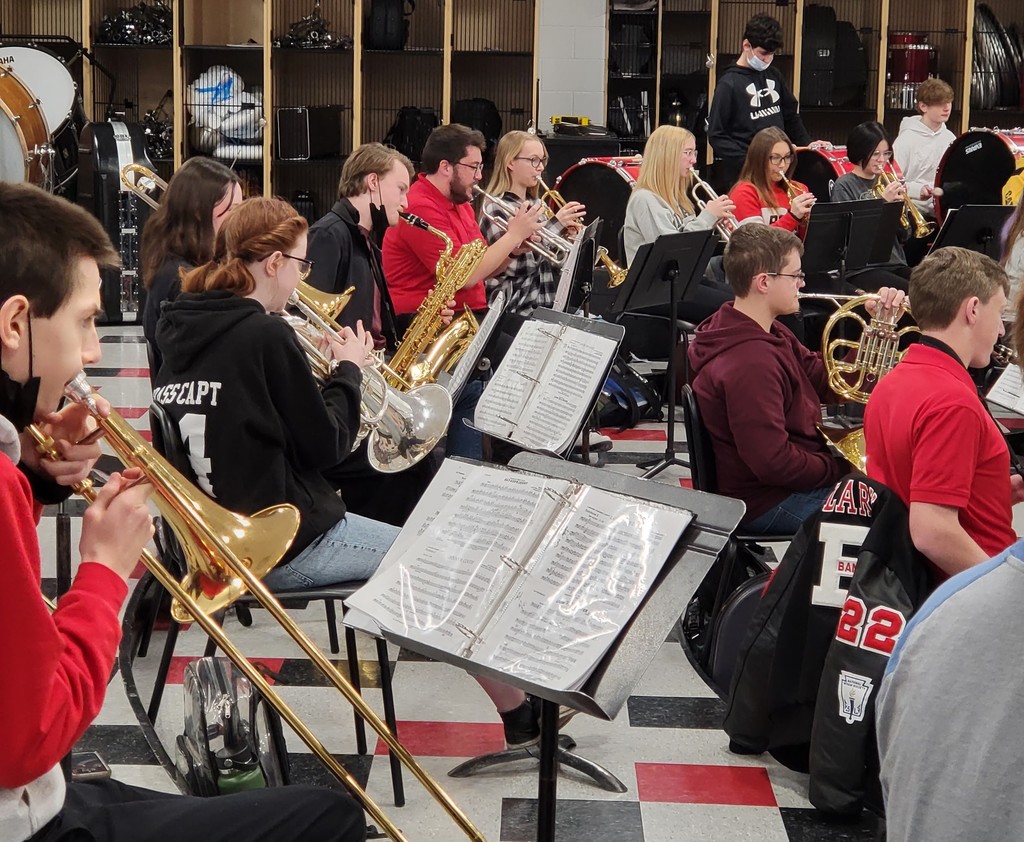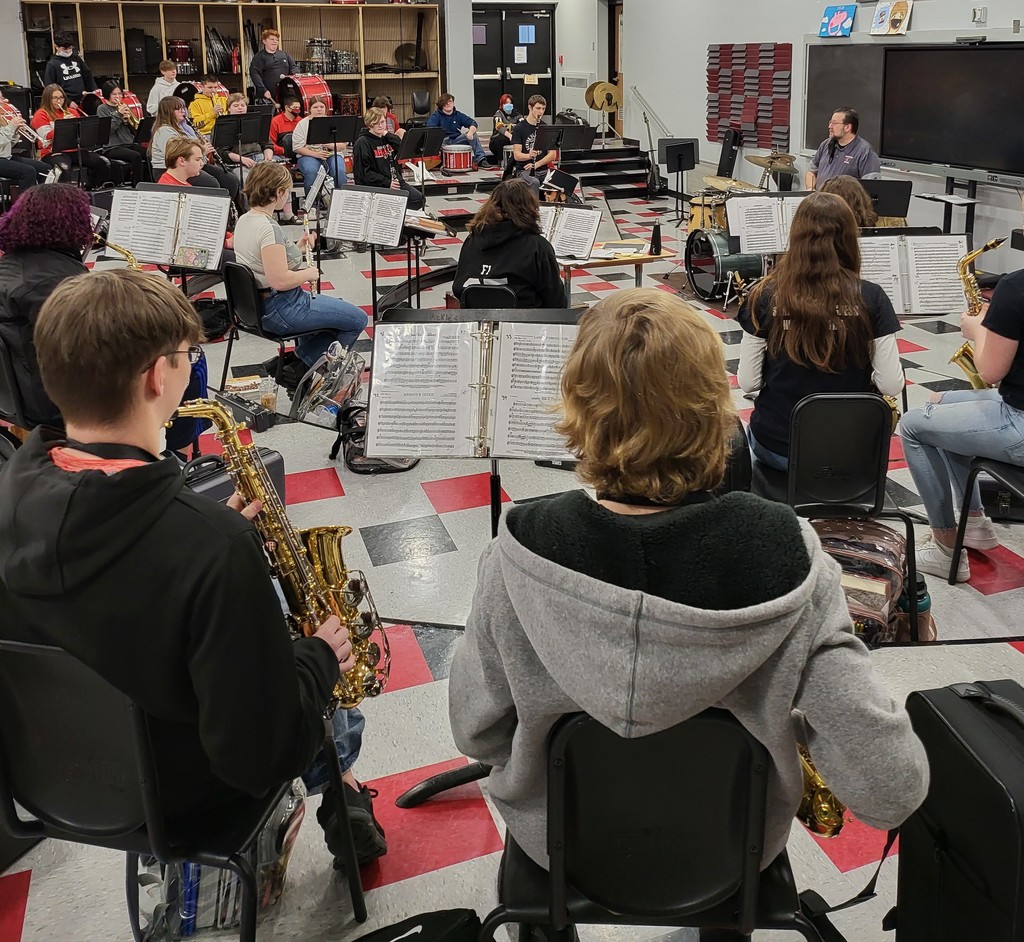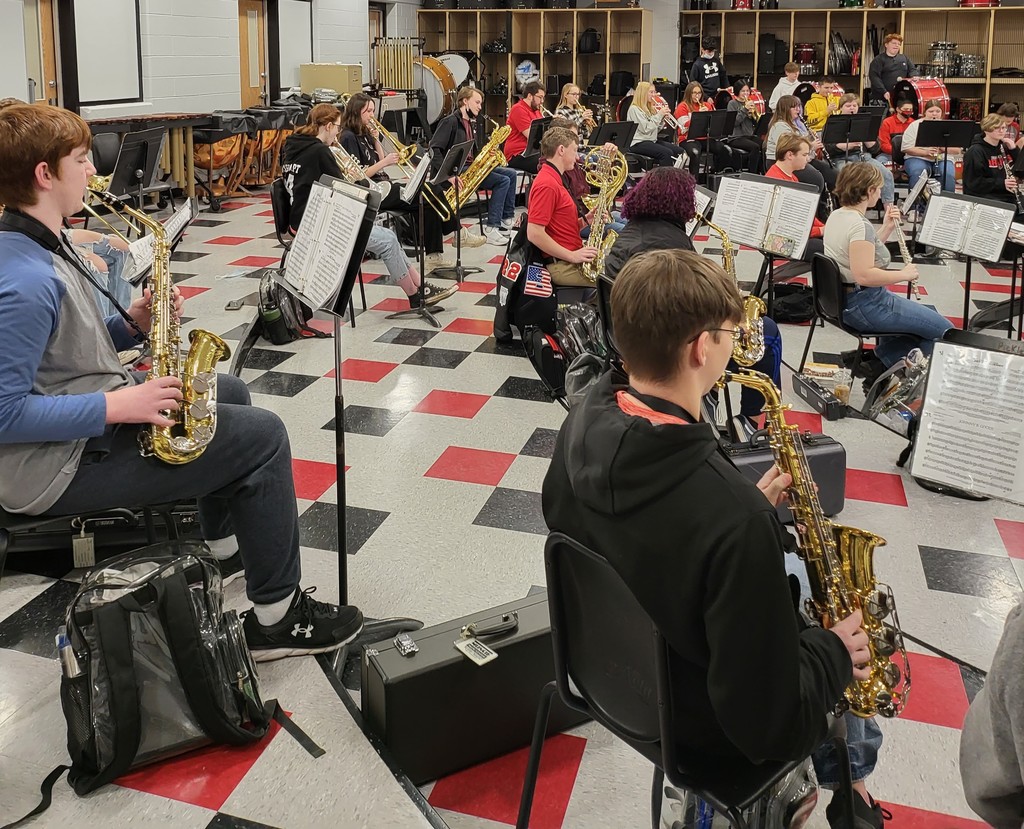 If you've ever considered working with children, we have just the job for you! Join us! #BetterAtBlackford

Our last class of first grade students at Northside would like to wish you a Merry Christmas and a Happy New Year! 🎁🎄🎅 See everyone back for class on January 3, 2022!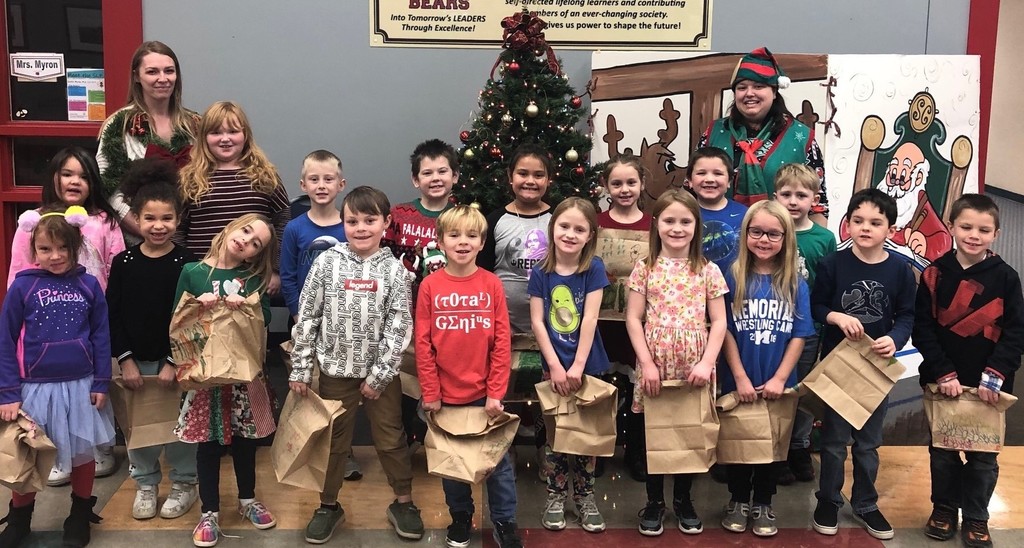 Our Northside first grade students are certainly ready for the holidays! We wish all of our students, staff, and parents a safe and happy break! 🎄🎅🎁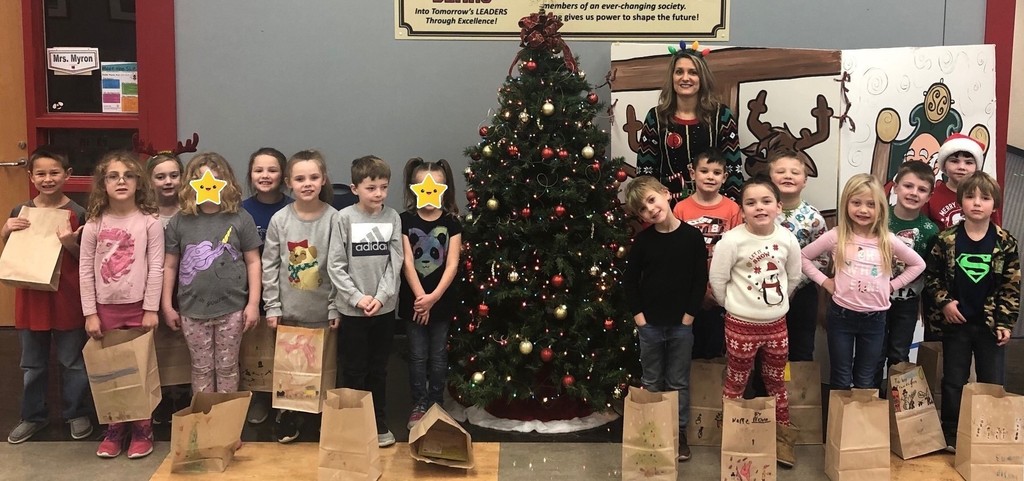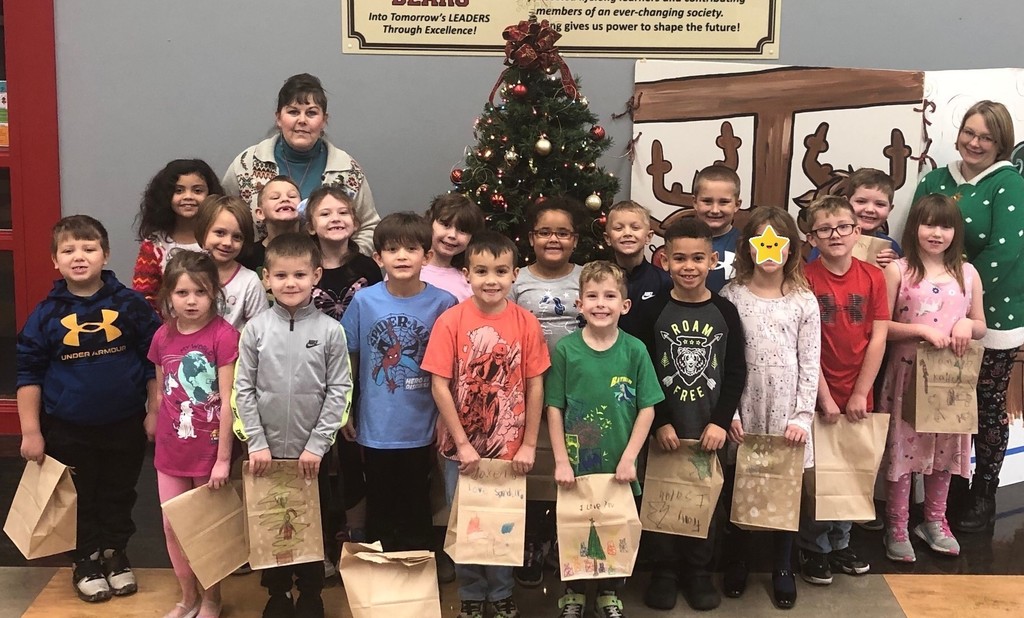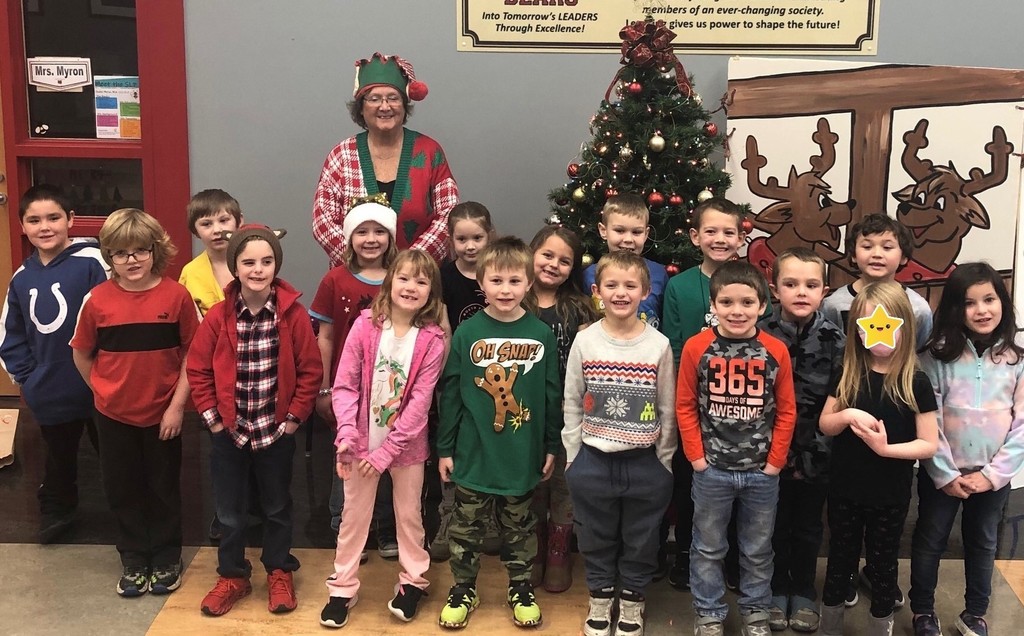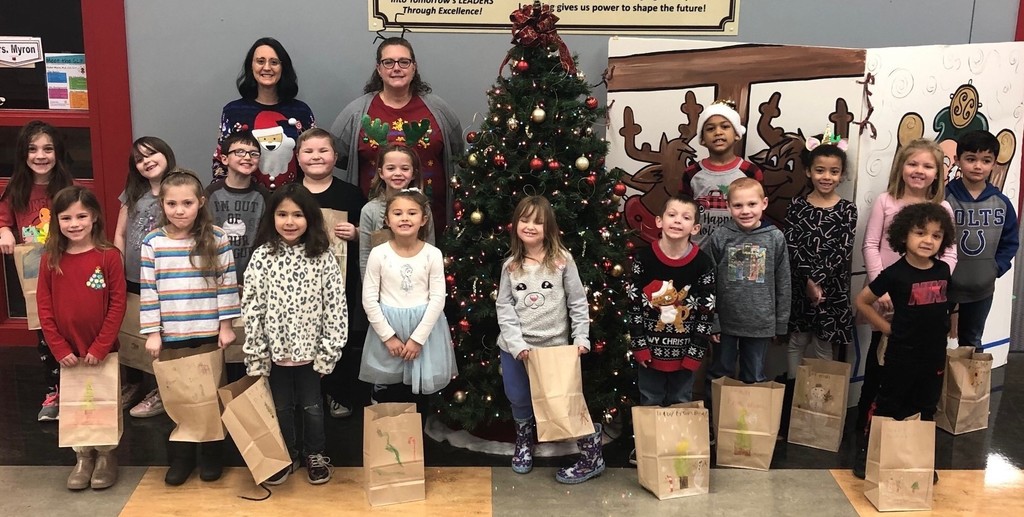 Montpelier Elementary decks the halls and the staff! Thanks for sharing your holiday spirit, Kodiaks! 🎅🎁🎄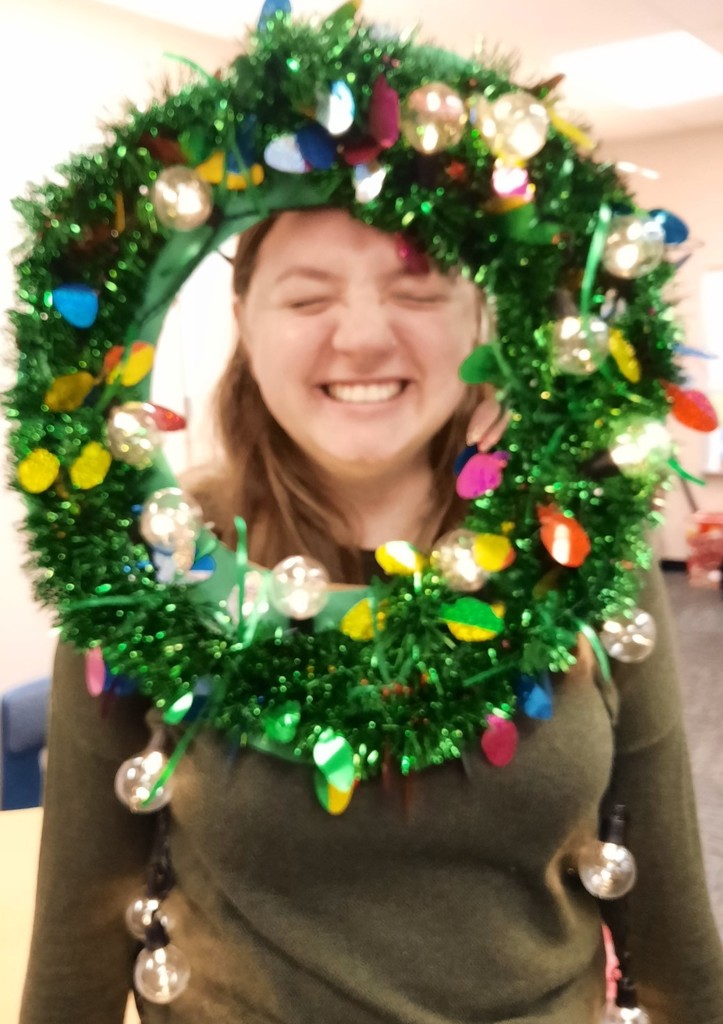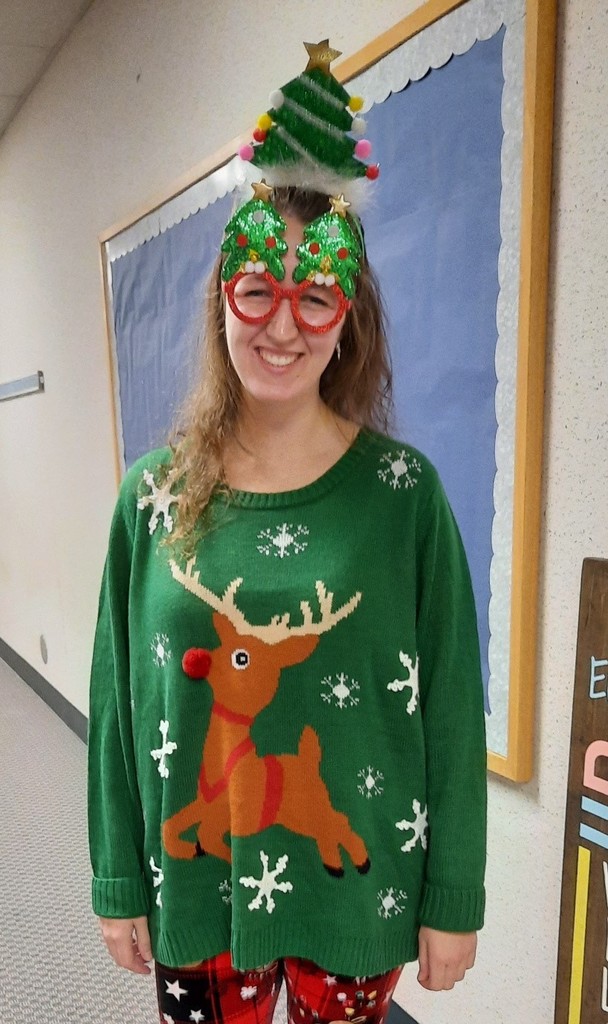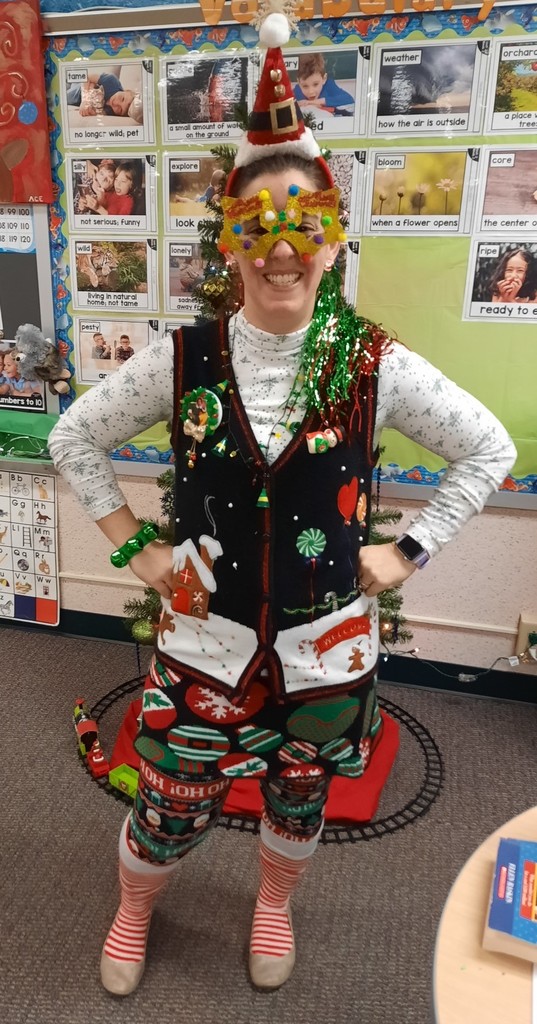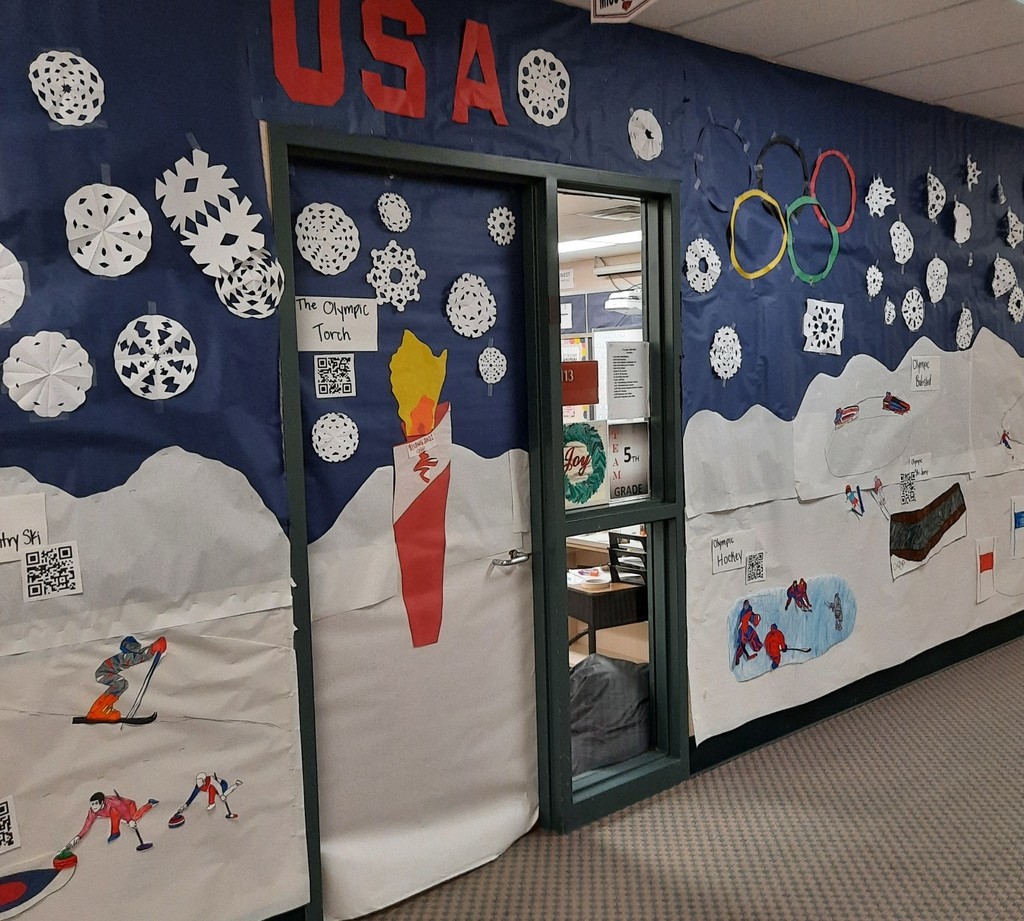 When it comes to an ugly sweater (outfit) contest, there's no school that does it better than Montpelier Elementary! Check out these lovely ladies and their awesome holiday attire! 🎅🎄🎁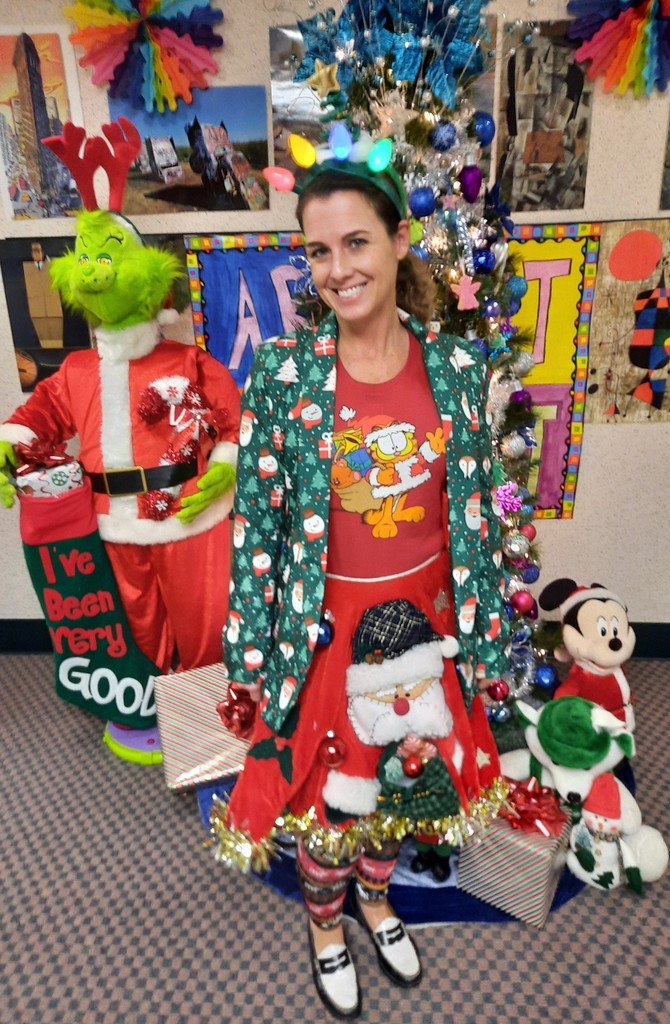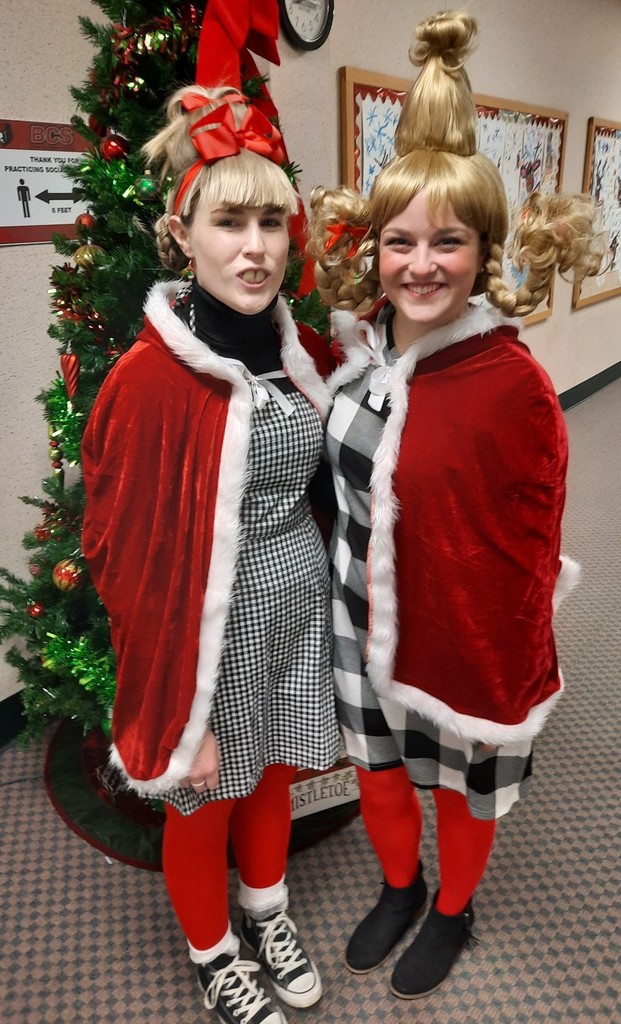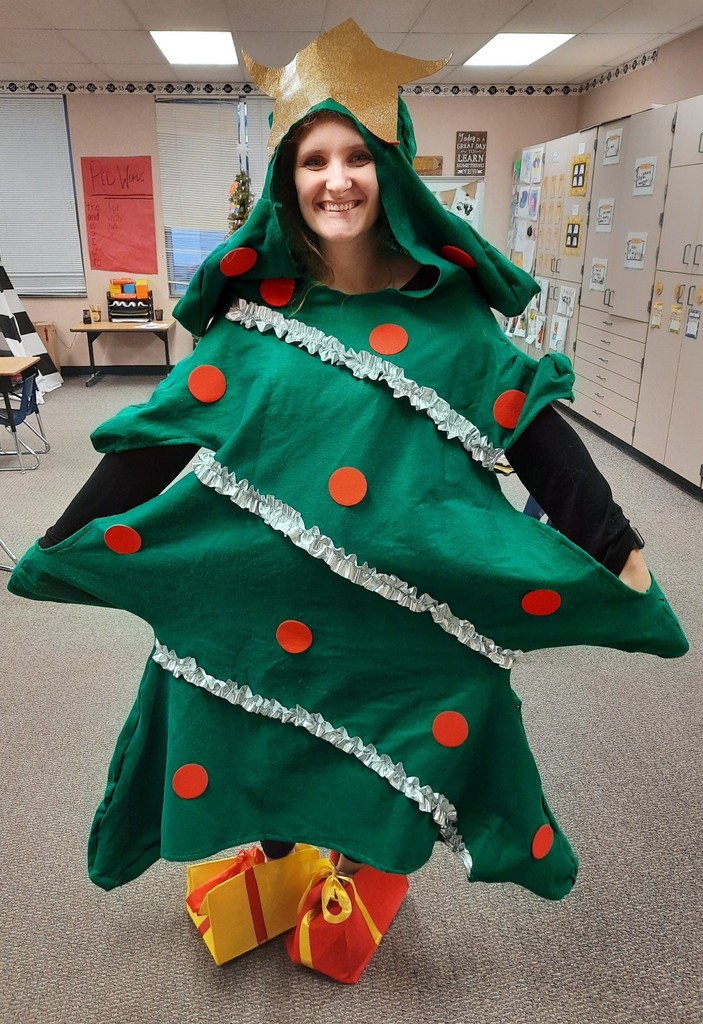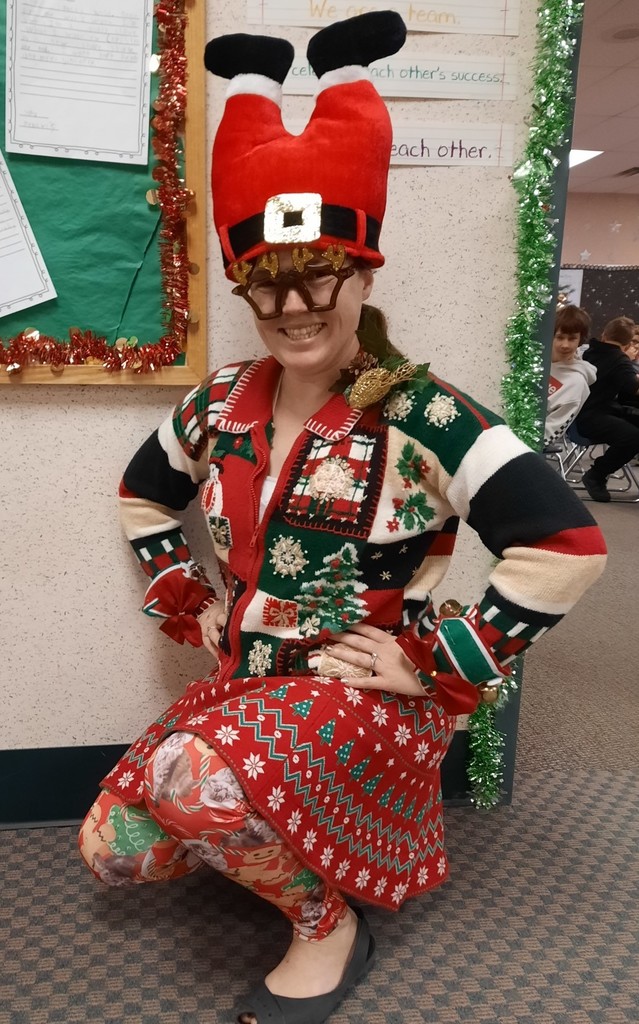 Students in Amanda Wolfe's first grade class at Northside School worked hard in their geometry lesson learning about shapes- just in time to decorate Christmas trees!🎄🎄🎄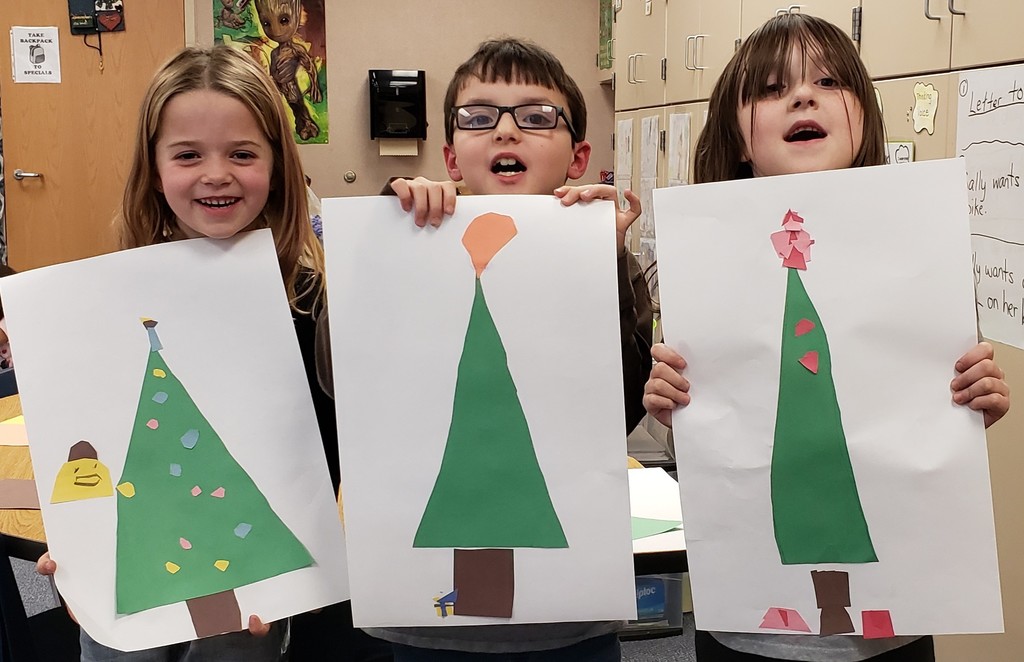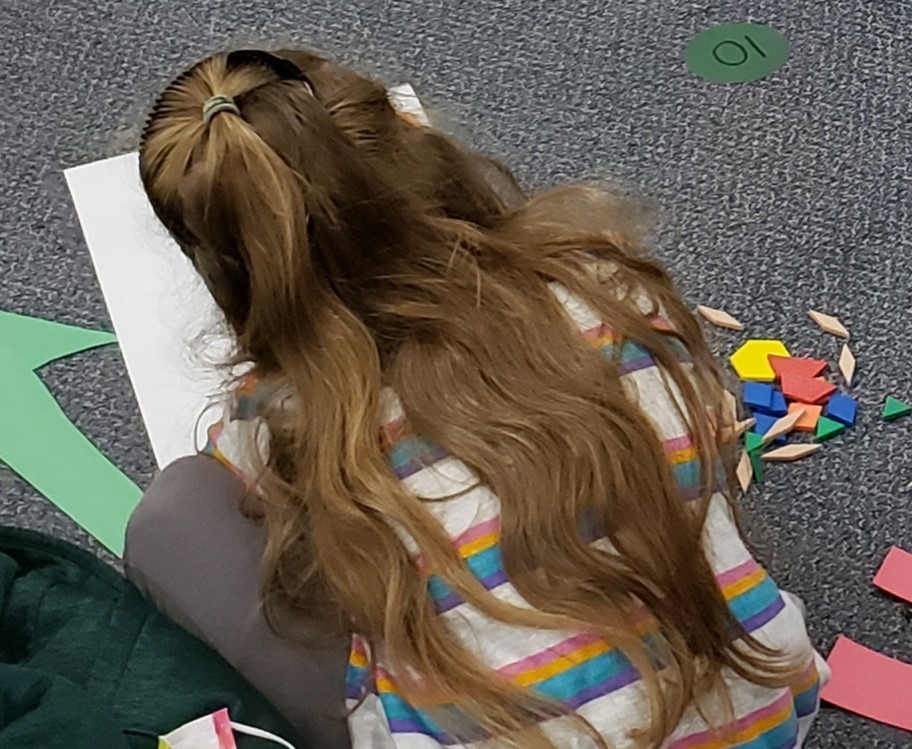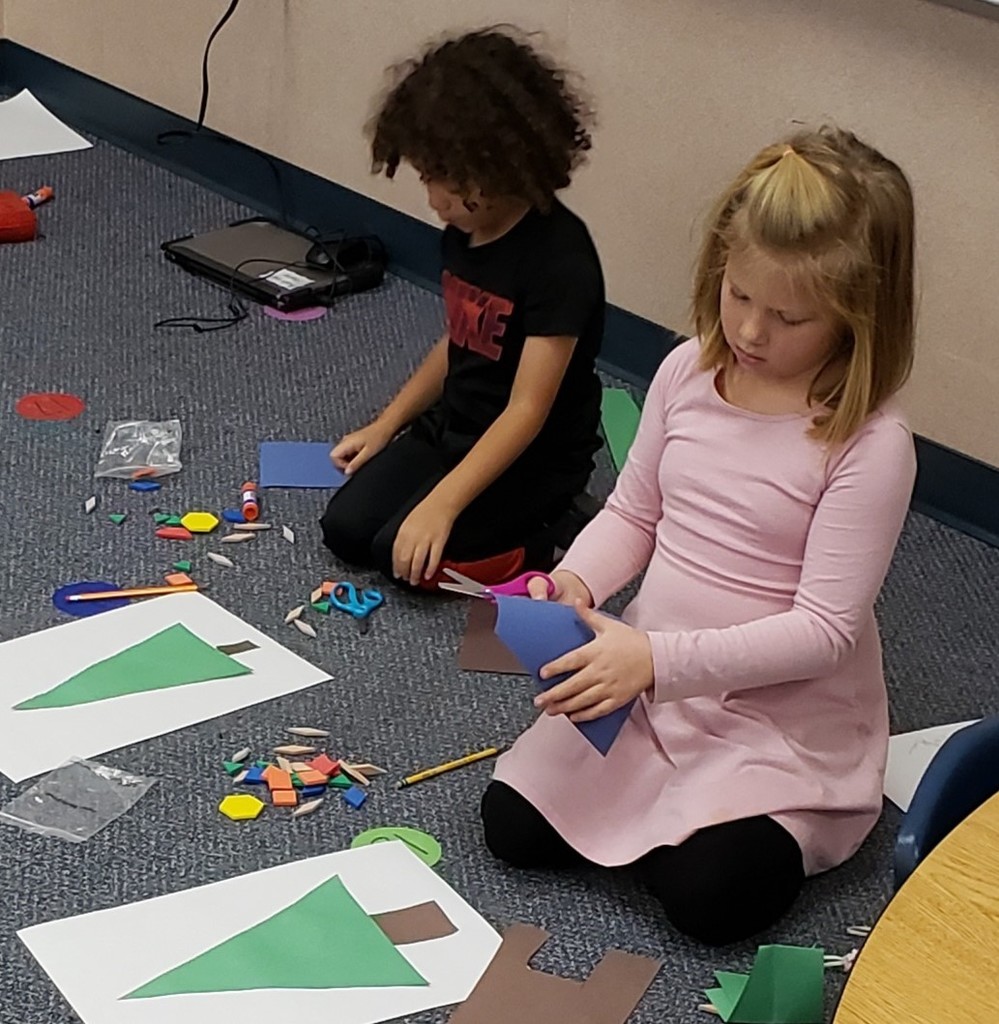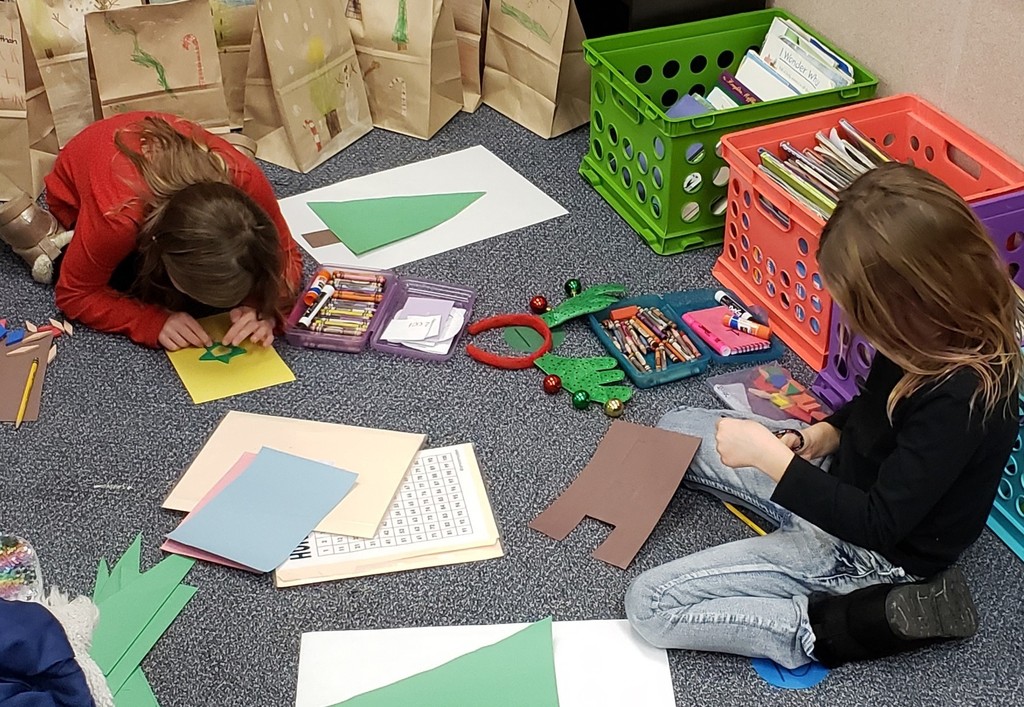 Students have been studying 2D and 3D shapes the past two weeks in Mrs. Amanda Wolfe's 1st grade class at Northside Elementary. Students created geome "trees" using plane shapes to wrap up the study... just in time for the holidays! 🎄🎄🎄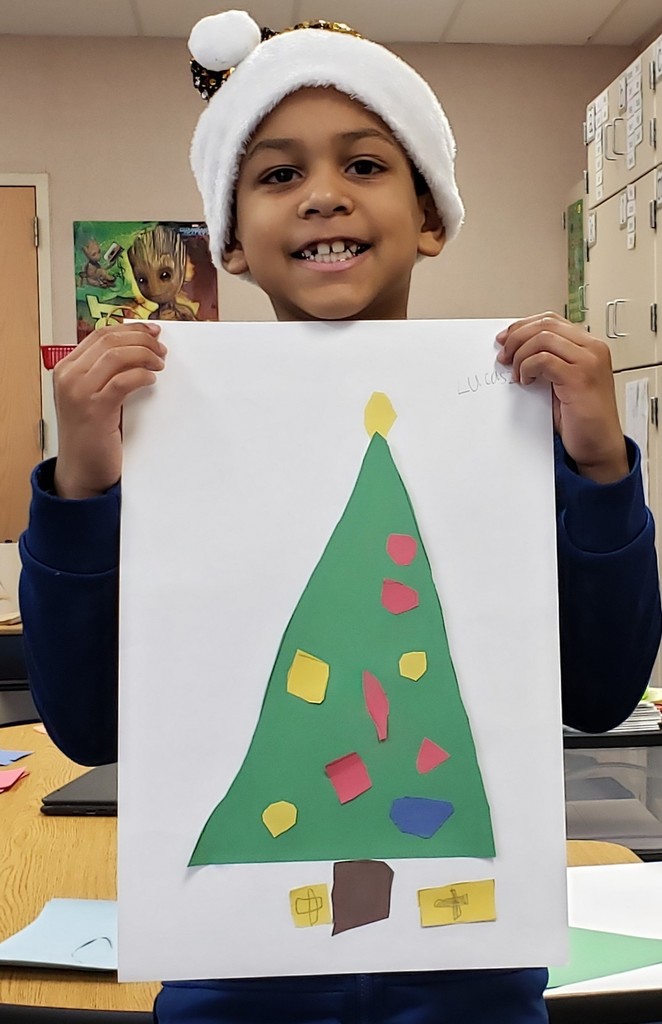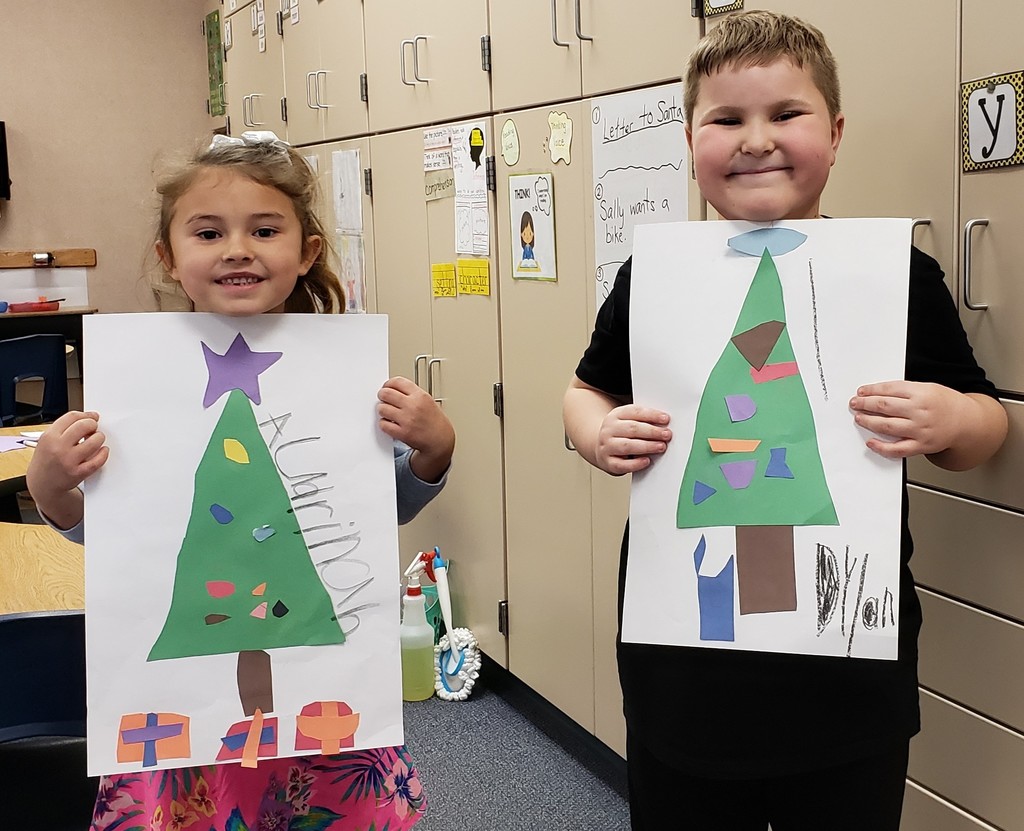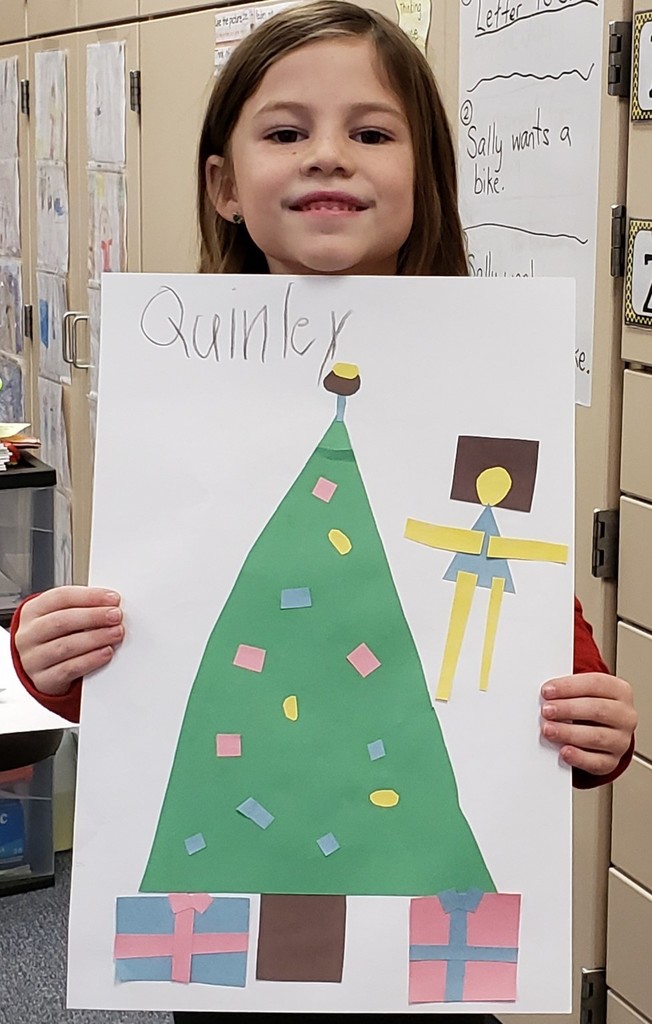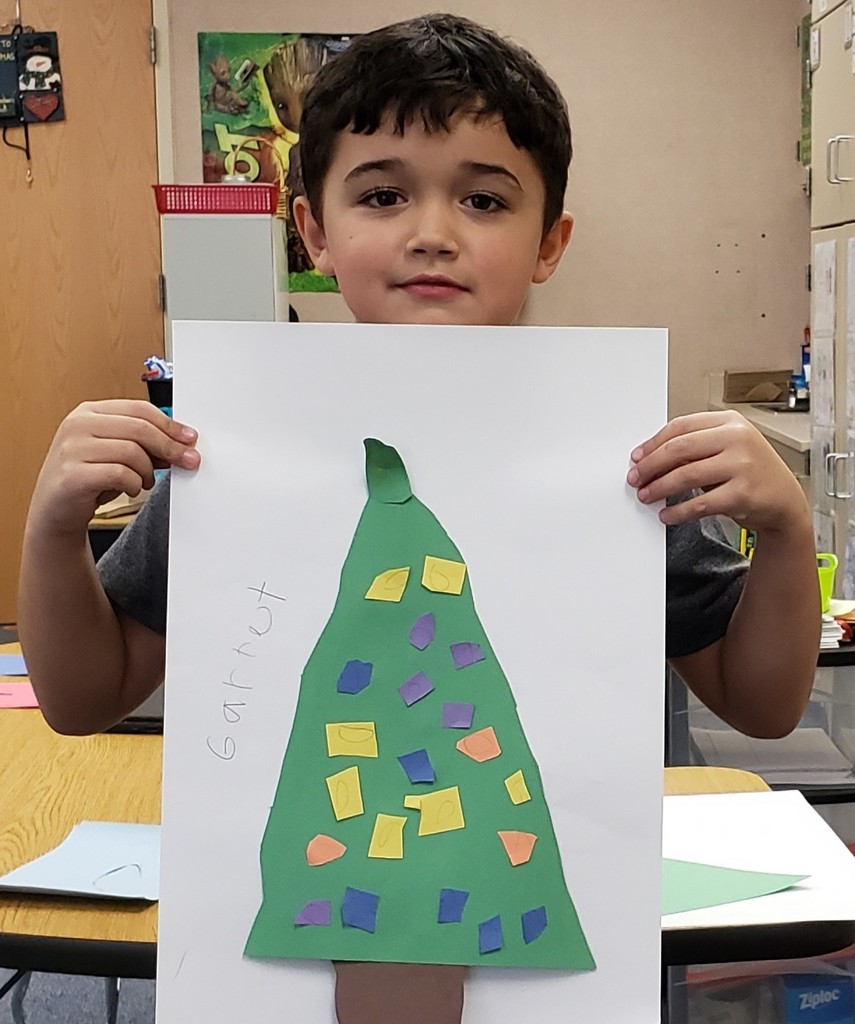 Wishing our families the best for the holidays! Check out the decked out doors at Montpelier School! 🎄🎅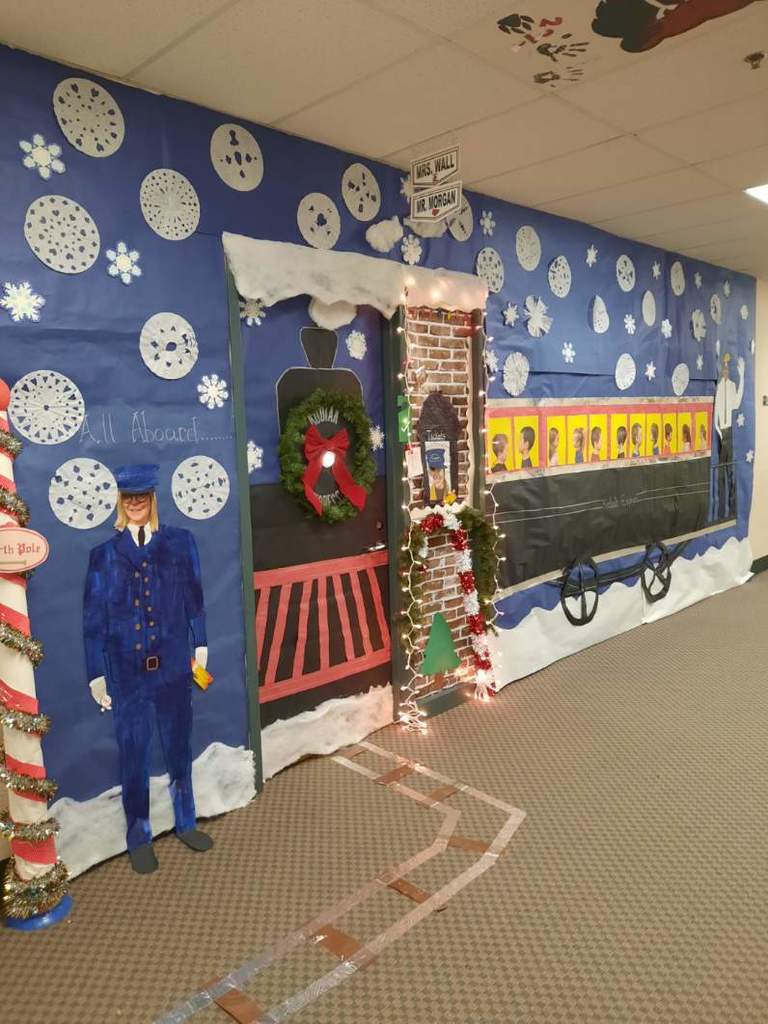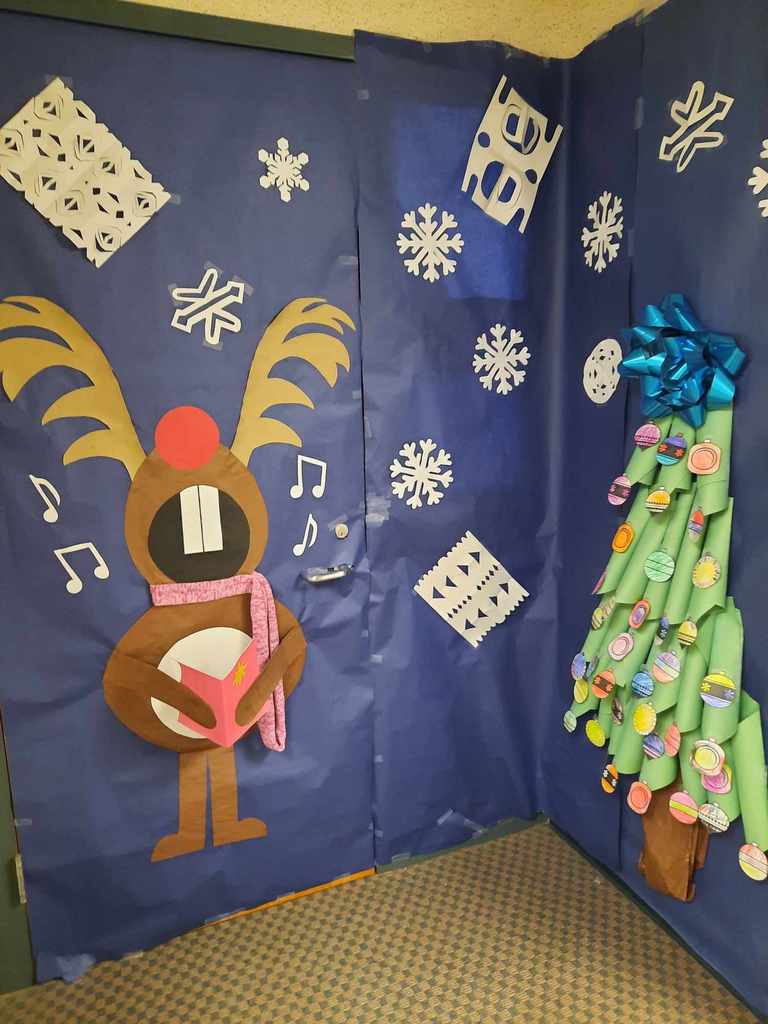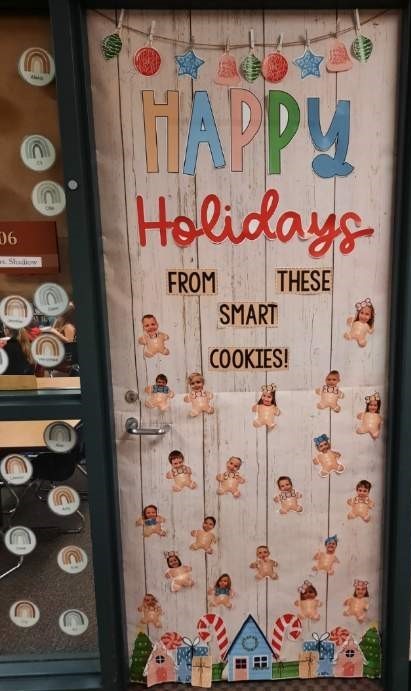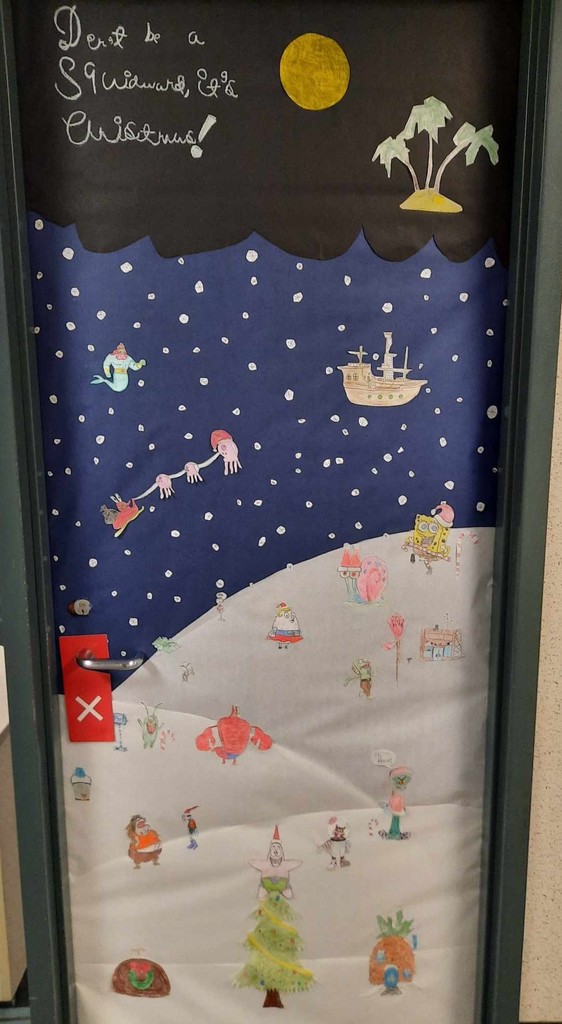 Members of the BJSHS Band entertained students as they arrived to school before break. Thanks for sharing the holiday spirit, Bruins! We appreciate your kindness in sharing the gift of music with the student body! 🎄🎅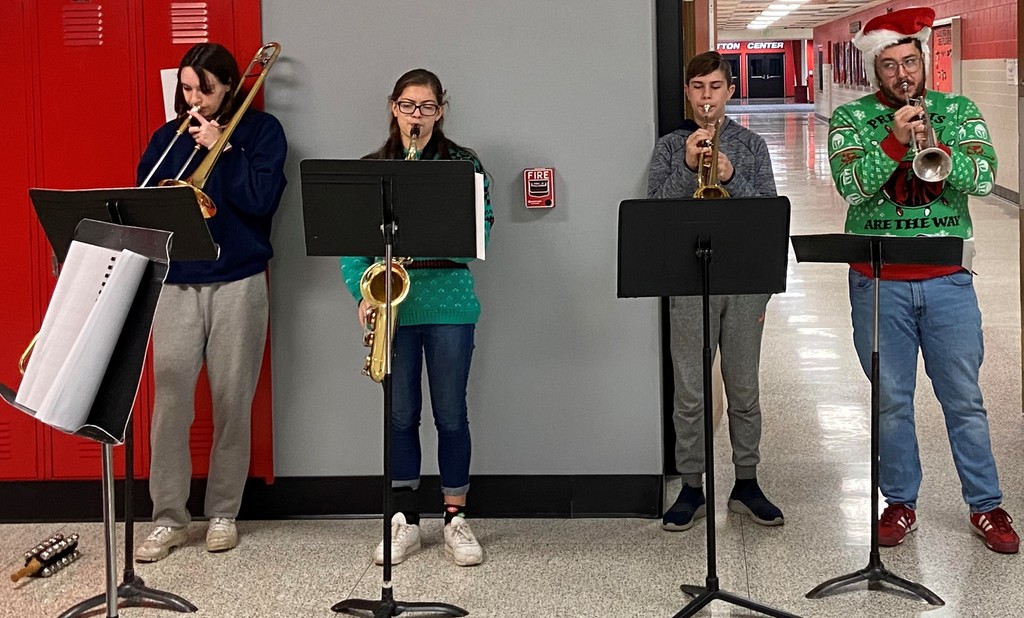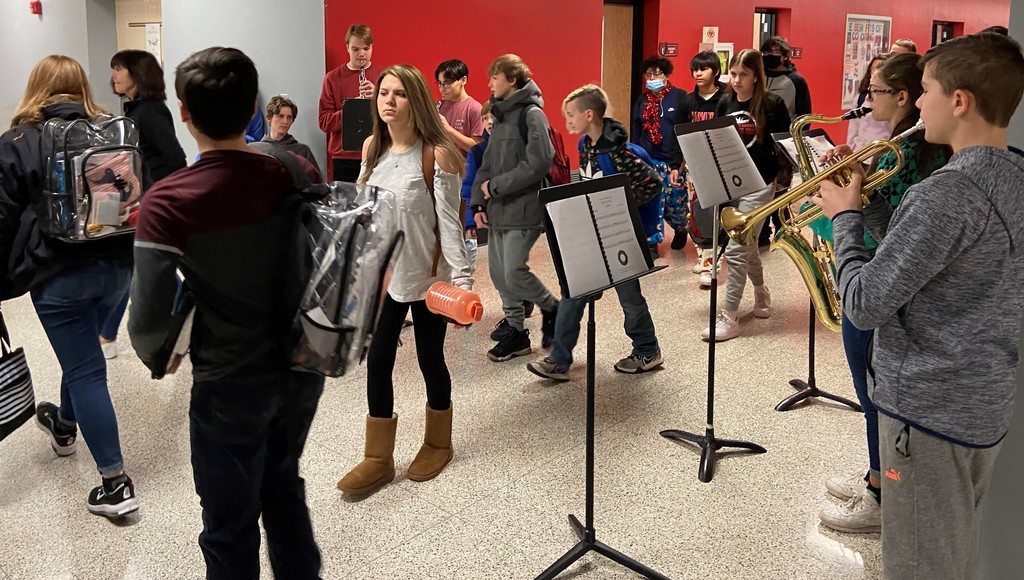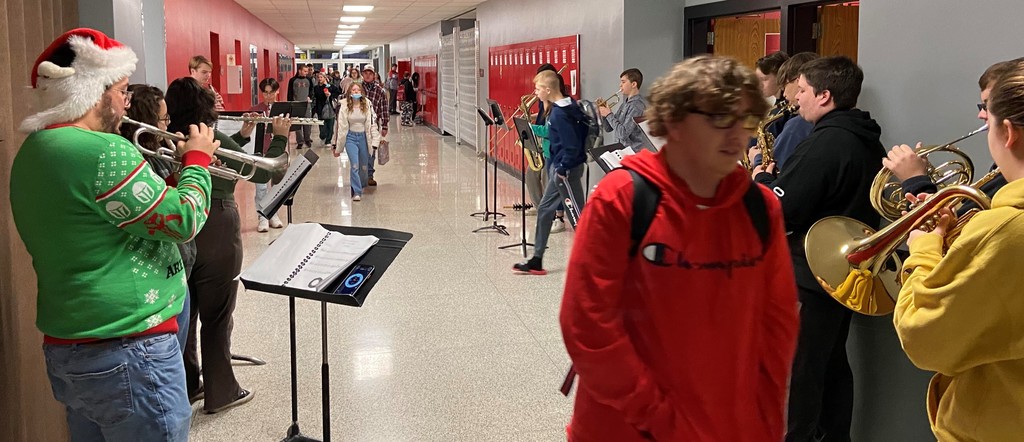 Happy Holidays, Bruins! 🎅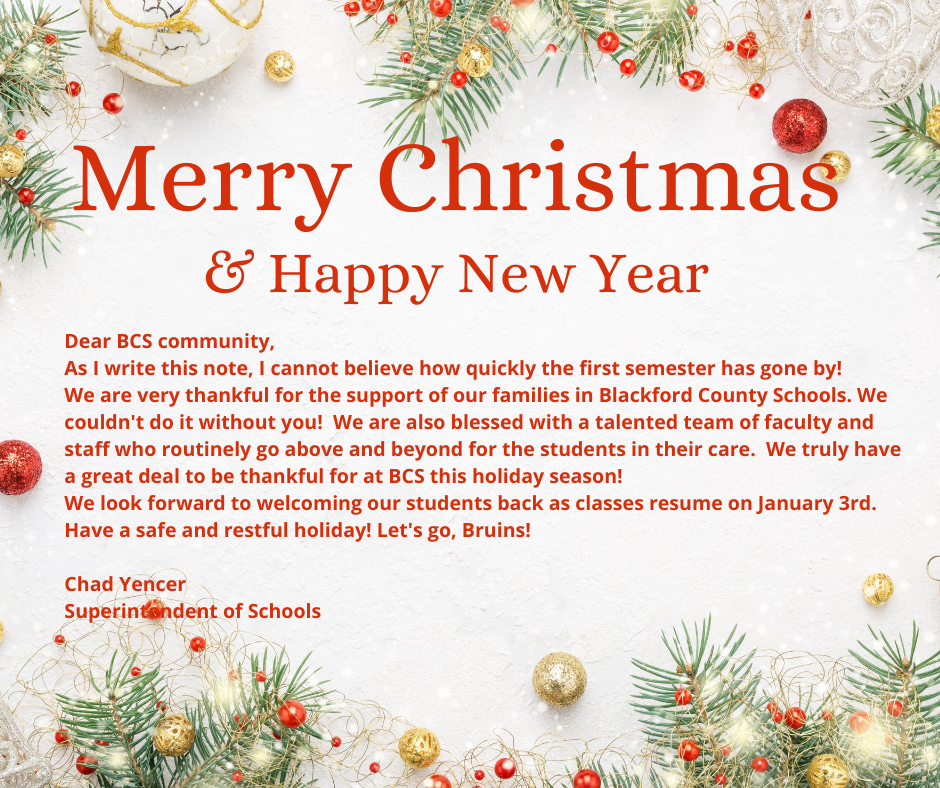 Check the dates and times for the Blackford Youth Wrestling Club - open to any PK-6th grade student! Join the fun!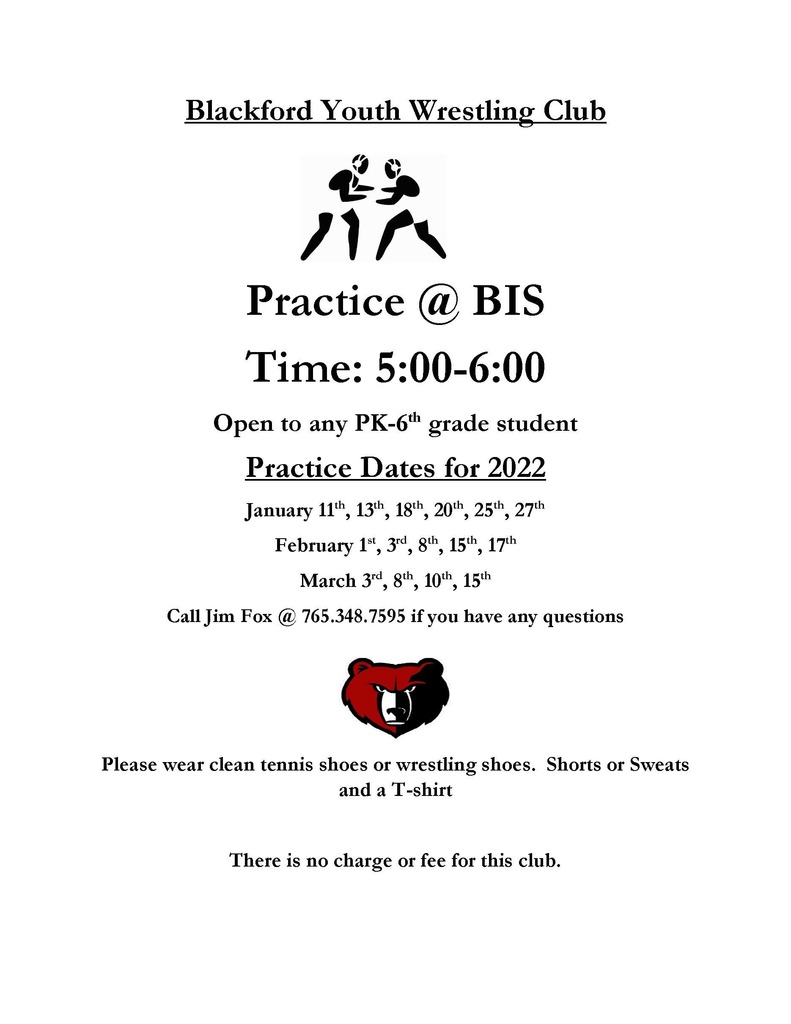 What does math have to do with snowmen? In Ms. Sheri Hangber's class at BIS, her 5th graders used their lessons in radius and diameter to build their creations. According to Ms. Hangbers, "students had "snow" much fun! Nice work, Bears!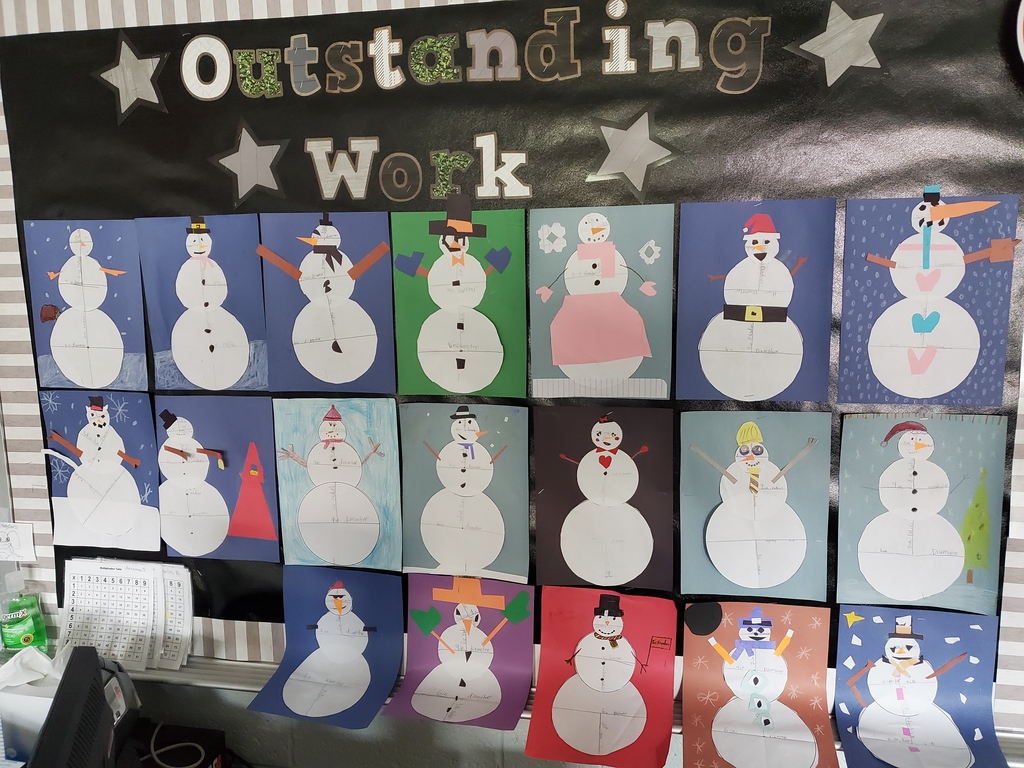 Looking for some holiday cheer? We have just the ticket! Tonight, the BJSHS Choir will host its winter concert at 6 p.m. at the Lighthouse Church . Following the choir concert, be sure to catch the BJSHS Art Show, as well as the winter concert featuring the BJSHS Band in the gym at 7:30 p.m. It's going to be a great evening of Fine Arts! Join us!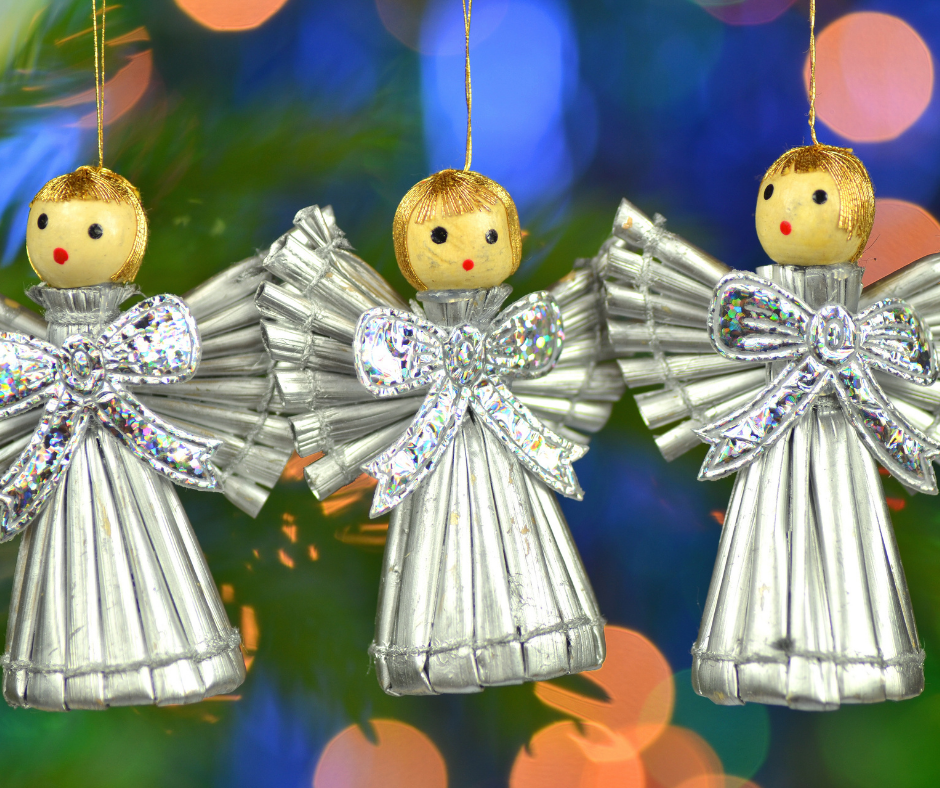 The BIS Bears are certainly ringing in the holidays! Our sixth-grade students, under the direction of music teacher Mrs. Sandy York, perfect their rendition of "Jingle Bells" during class. Check out the video! #BetterAtBlackford 👇👇👇
https://youtu.be/C4yBnaWrj_Y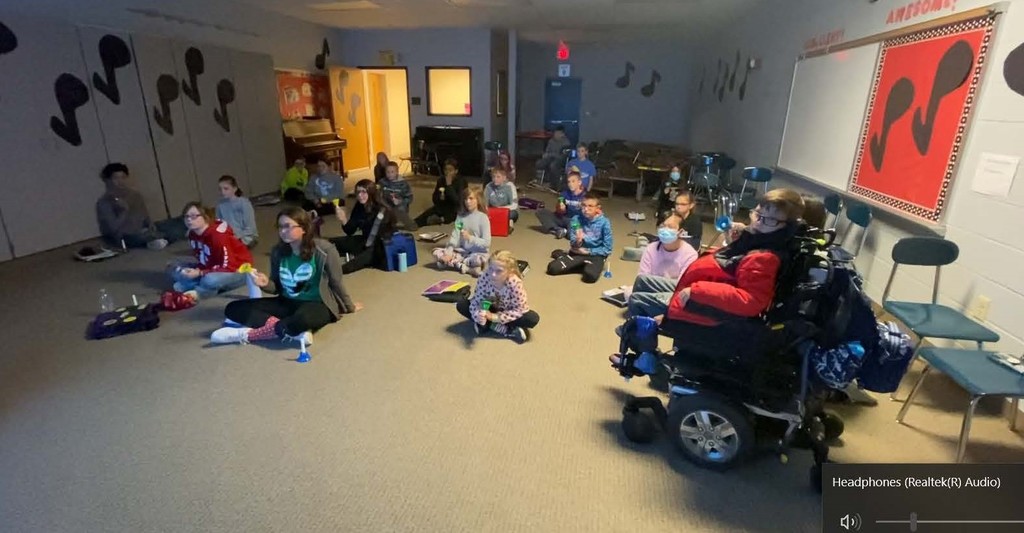 BCS currently seeks a Latchkey Director for our afterschool program at Northside. This part-time position begins after school until 6 p.m. If you wish to start the new year with a new job- this might be just what you are looking for! Join us! #BetterAtBlackford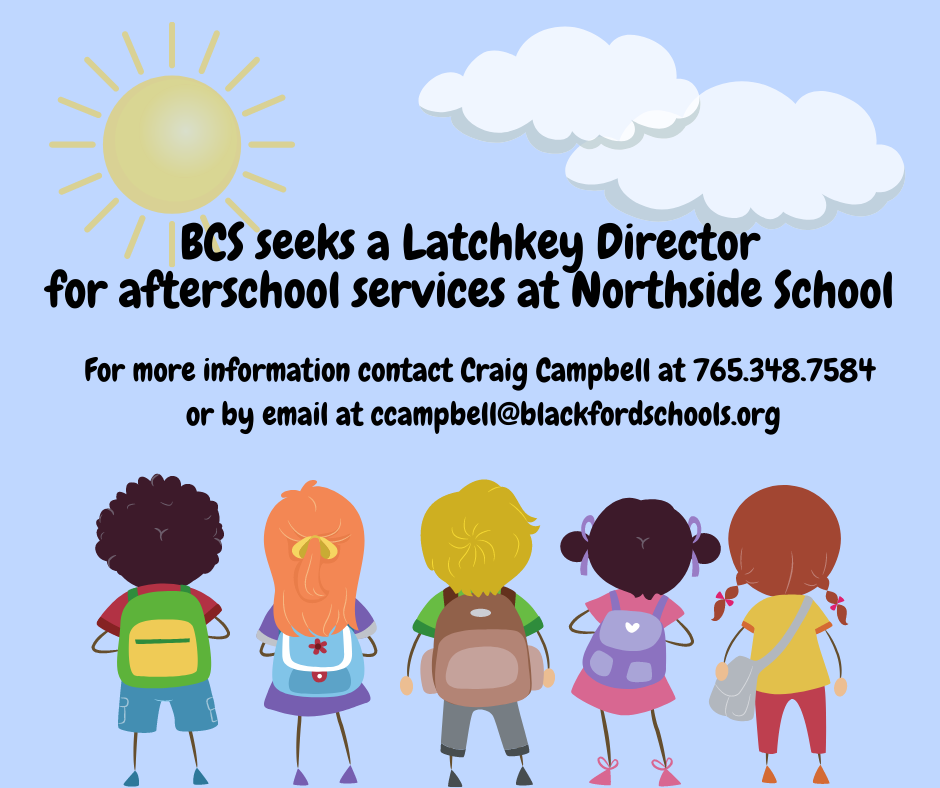 Check out the latest job opportunities at Blackford County School. Perhaps there is something just for you! Join us!
https://bit.ly/3dGs7k6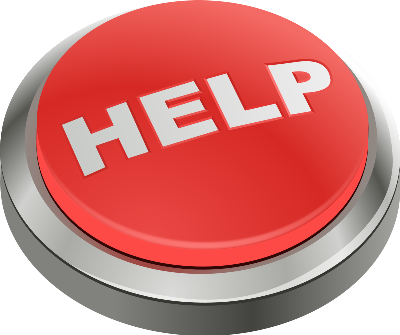 Due to dense, patchy fog, BCS will be operating under a two hour delay for today.

Today, BJSHS had the privilege of celebrating four juniors who have been recognized by the Indiana Association of School Principals (IASP) as Rising Stars of Indiana. Our rising stars include: Una Bowman Allison Jacobs Avalyn Williams Madysen Whitesell IASP shared the following information about this recognition: The IASP is proud to present the Rising Stars of Indiana Class of 2023. Each Indiana high school was invited to recognize up to four students currently in the 11th grade, based on their academic achievement. Please join us in congratulating these students on all they have already achieved, as well as offering support and encouragement as they continue their accomplishments and expand their knowledge, growth and leadership skills well into the future. We are Bruin Proud! Pictured (L-R) Avalyn Williams, Una Bowman, Allison Jacobs, Madysen Whitesell)