Scenes from the BIS Christmas program. 🎄 #MerryChristmas Bruins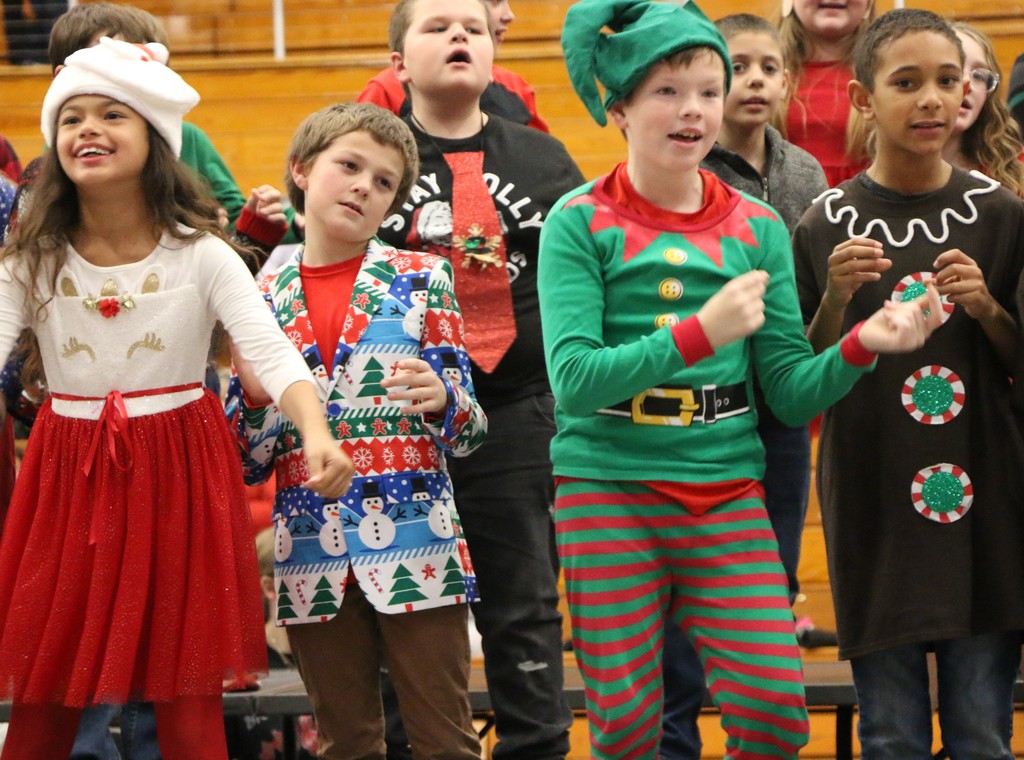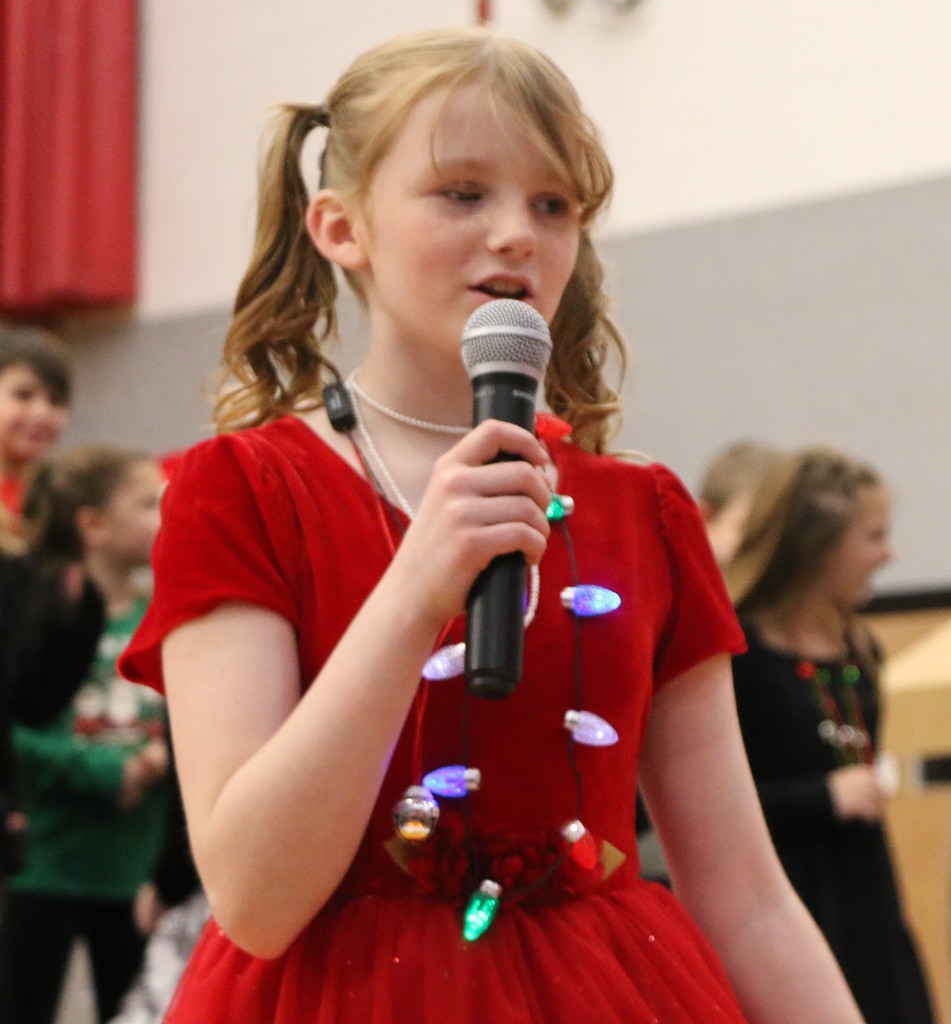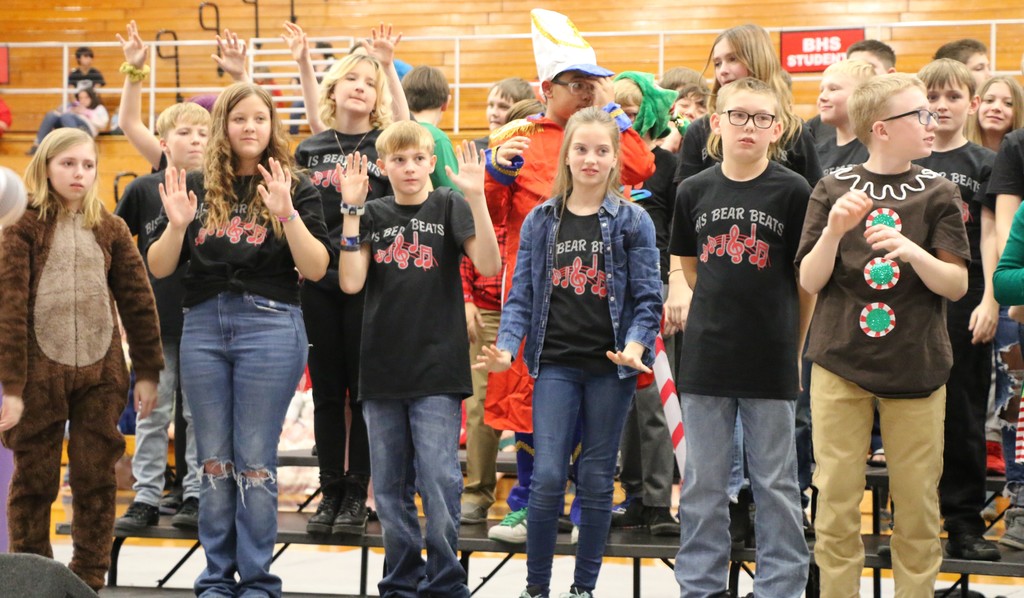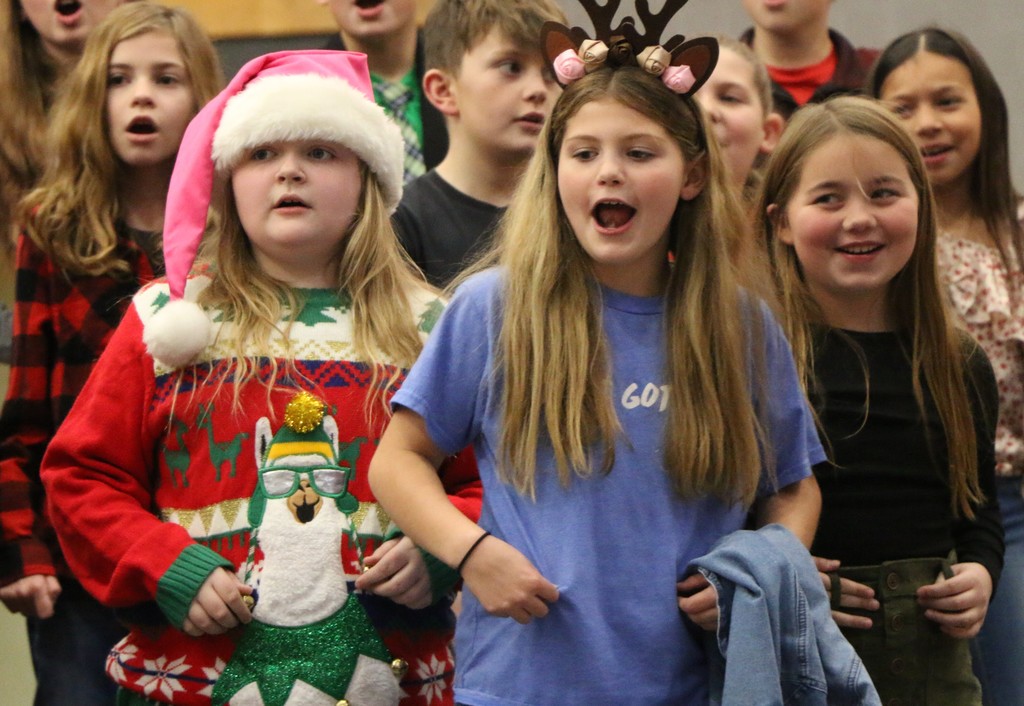 Here are some scenes from the BJSHS Band Concert. 🎄 (Special thanks to Don Rogers for sharing his photos.) #MerryChristmasBruins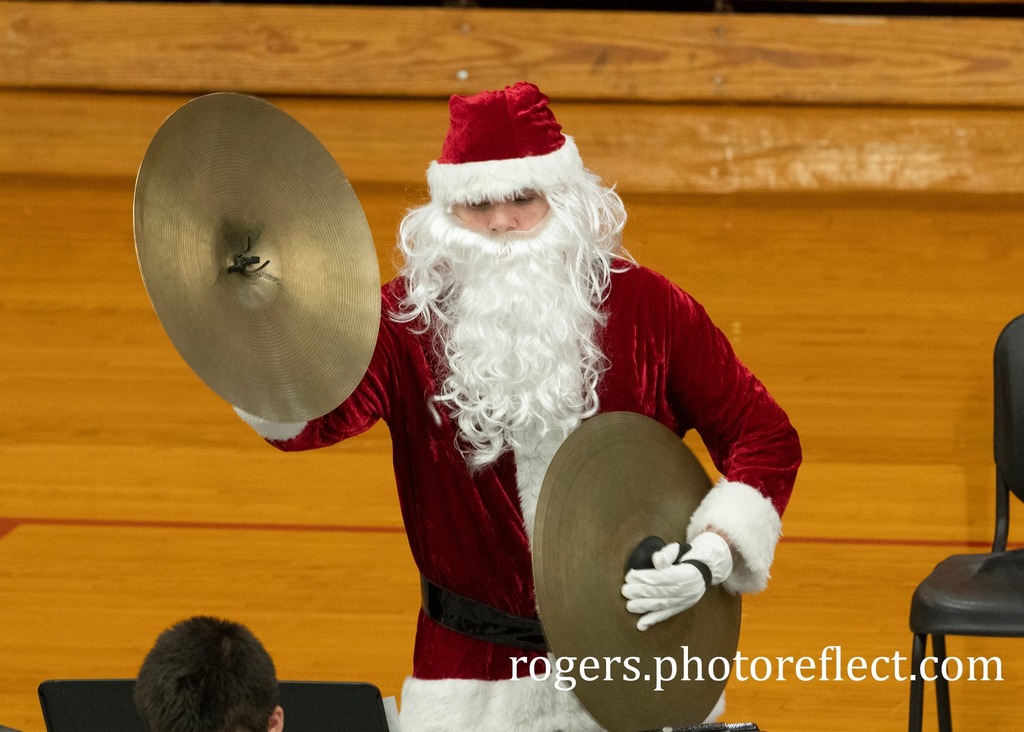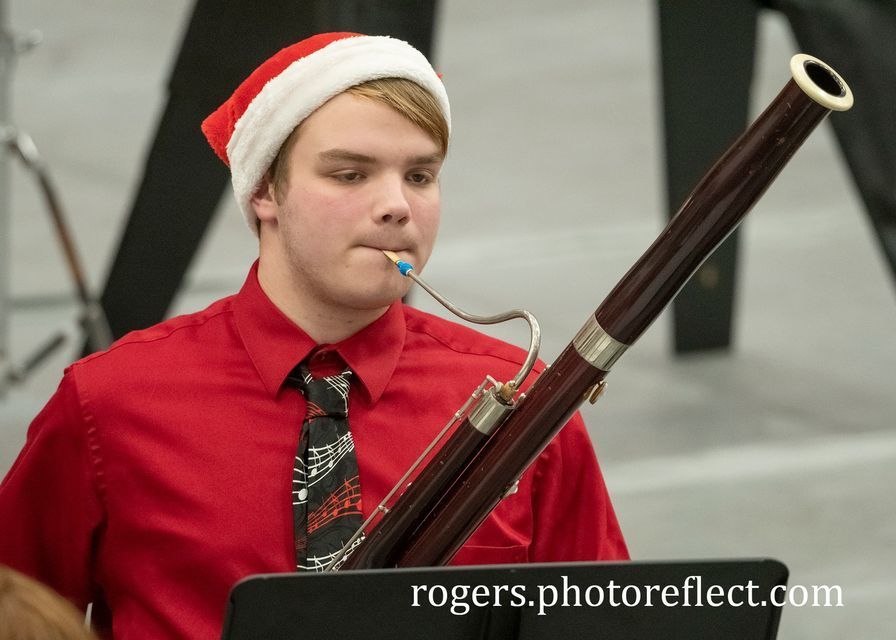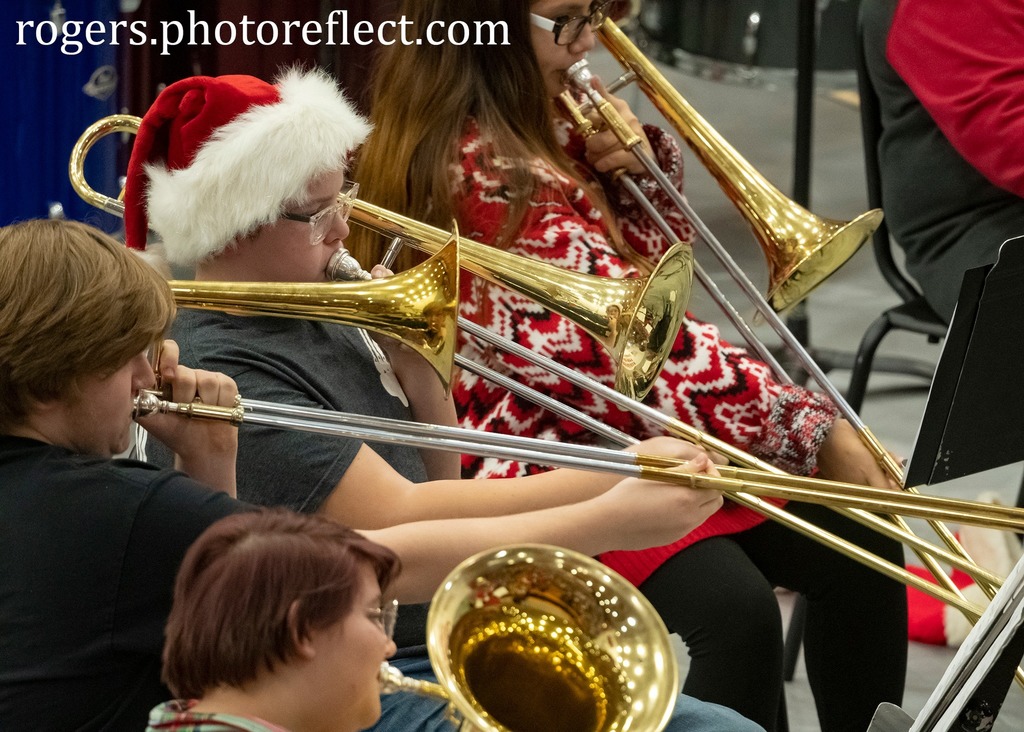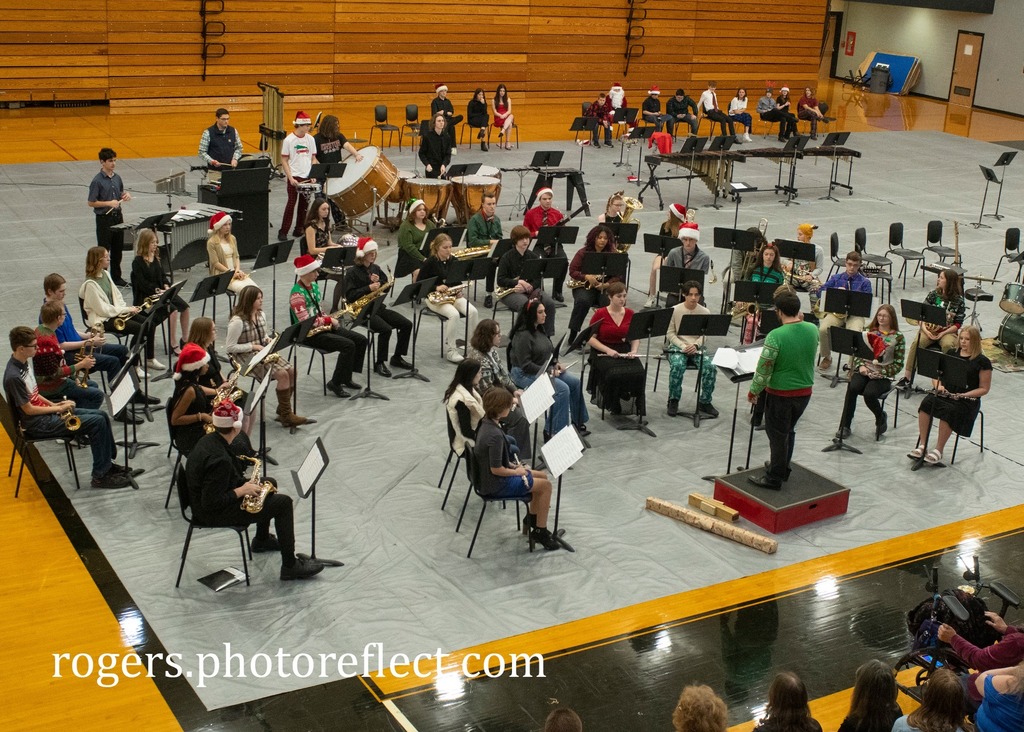 Scenes from the BIS Christmas Program🎄 #MerryChristmasBruins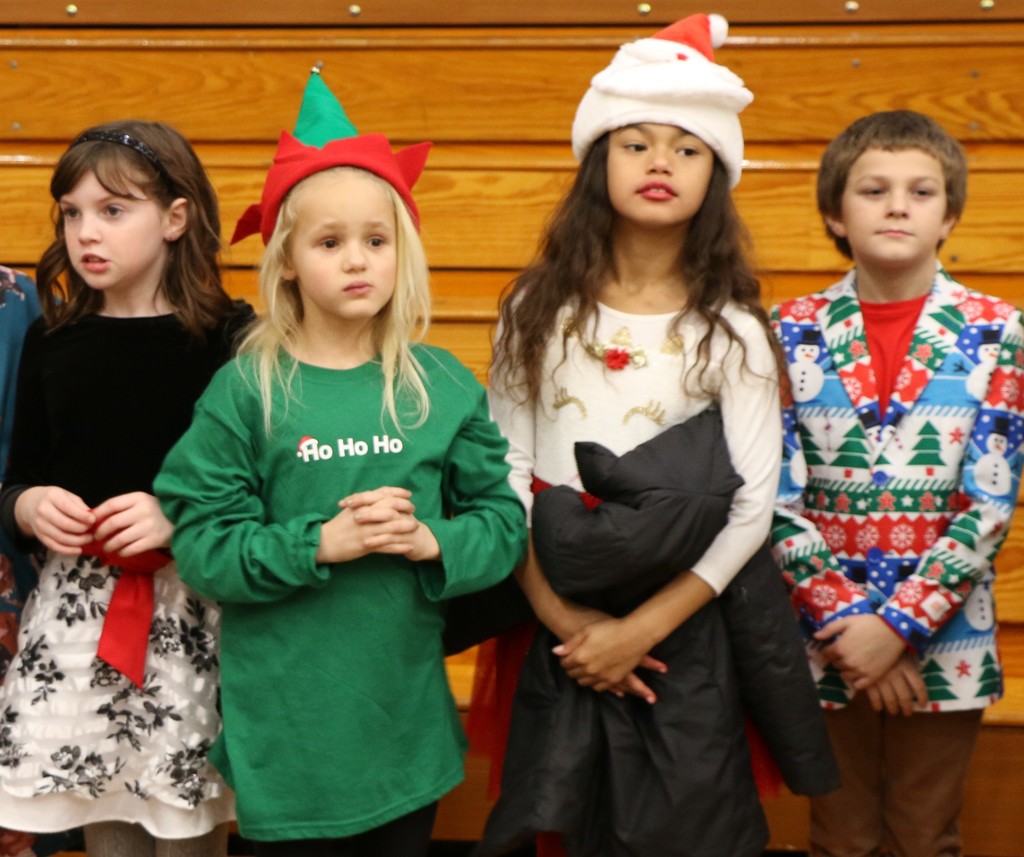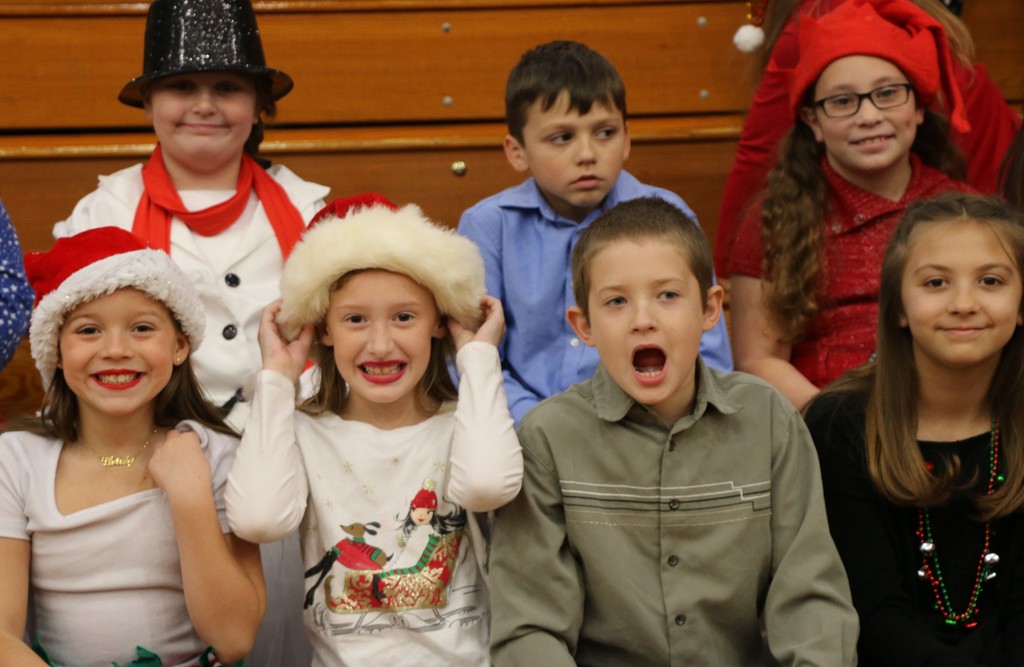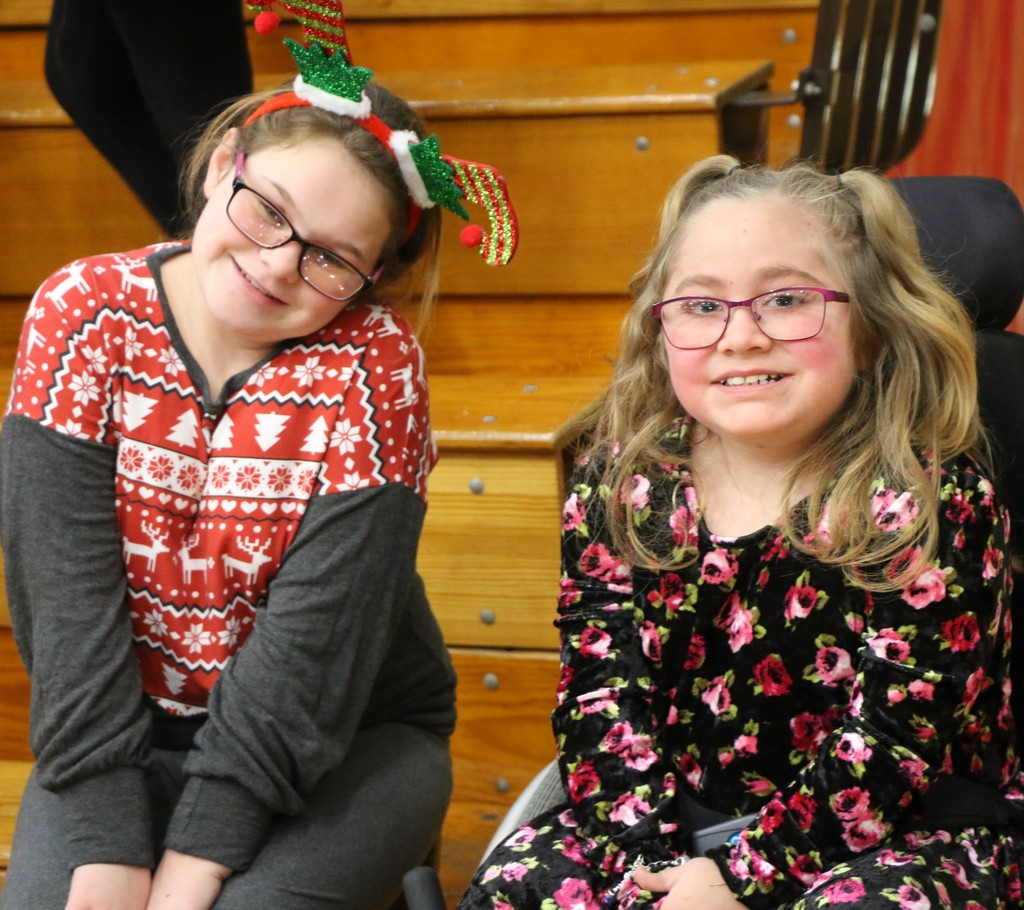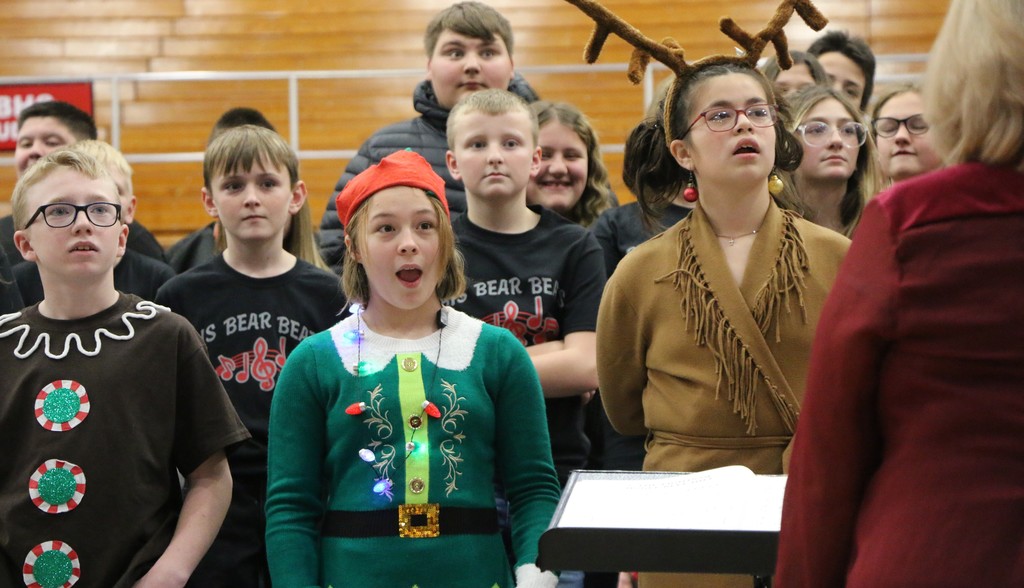 Our Preschool students performed during the BIS Christmas Program 🎄 #MerryChristmasBruins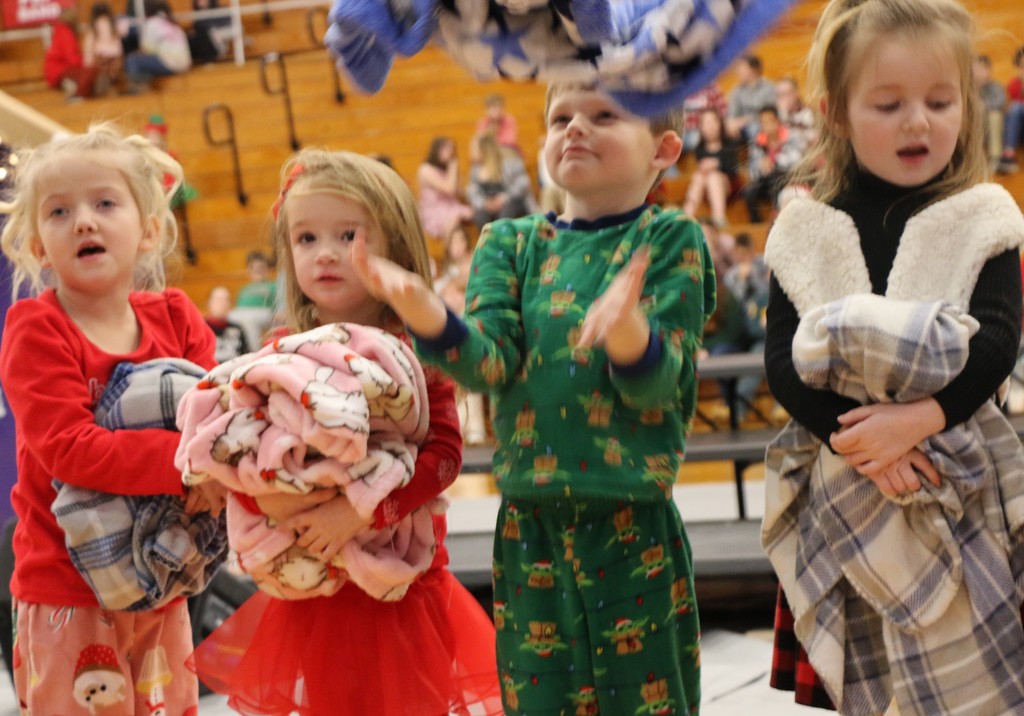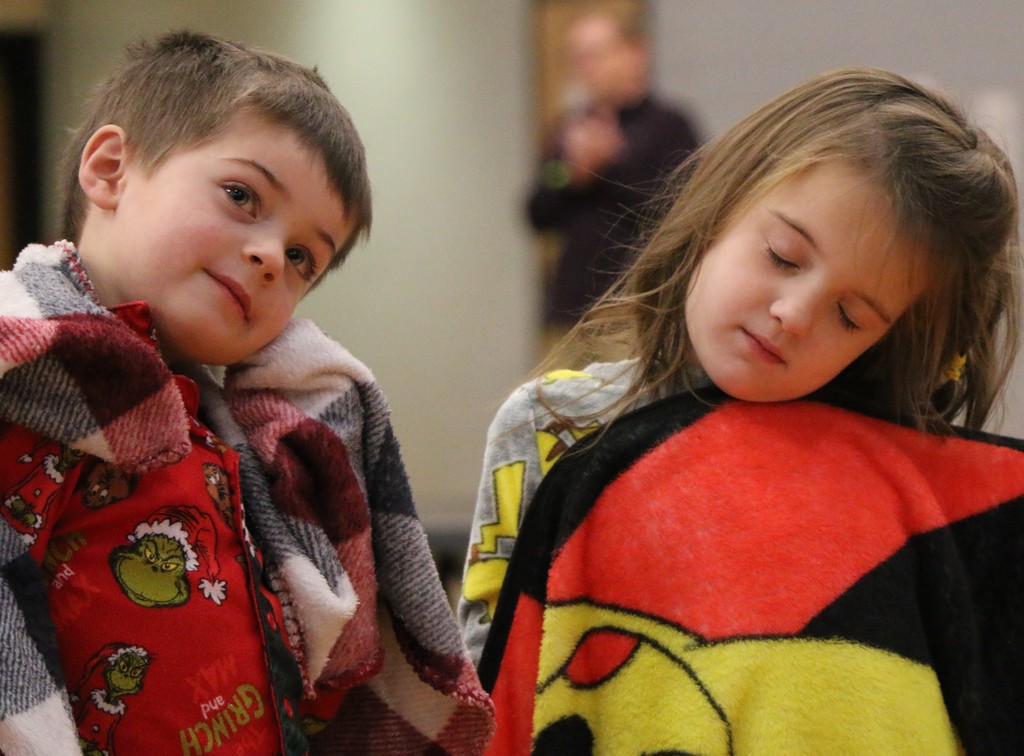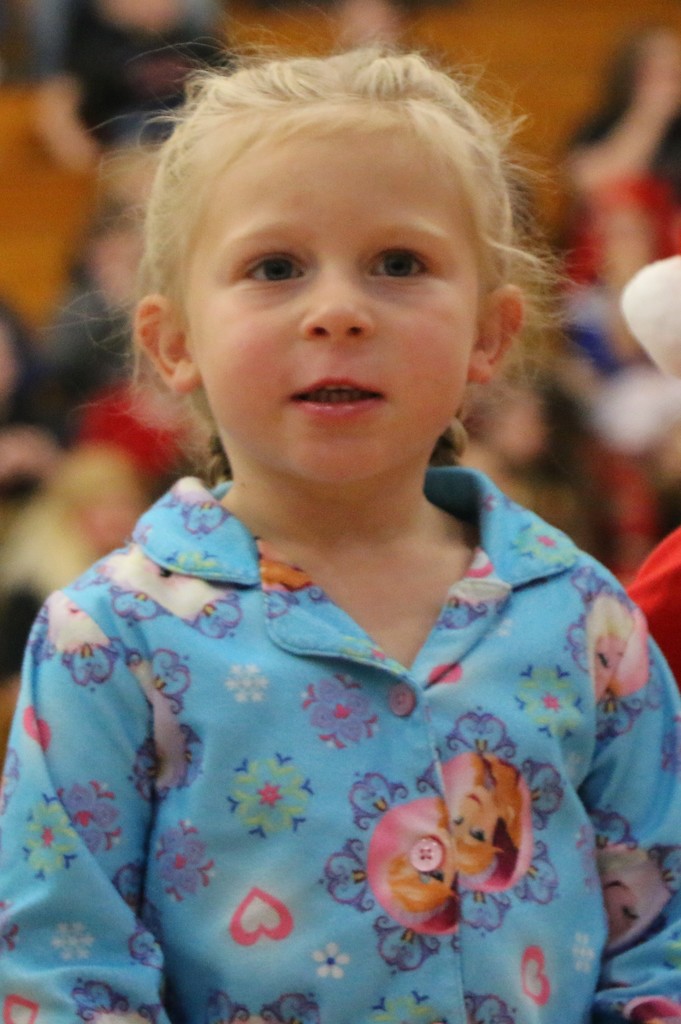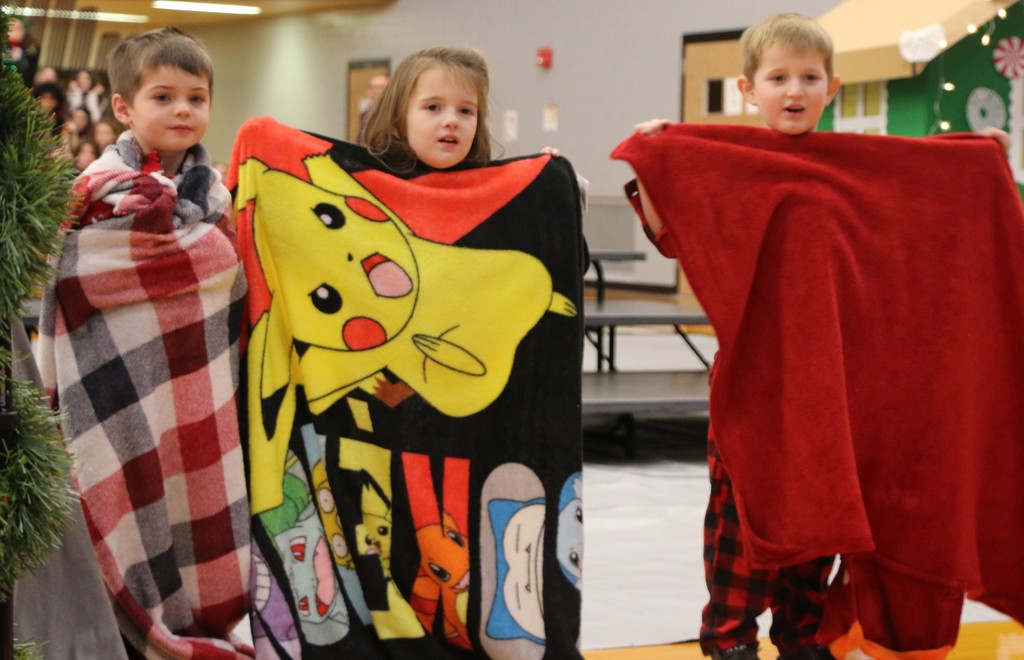 Scenes from the BIS Christmas Concert 🎄 #MerryChristmasBruins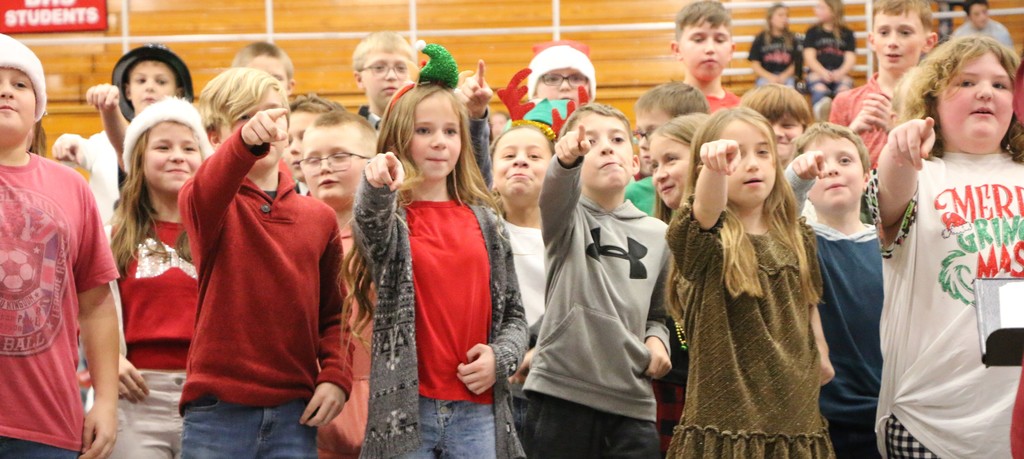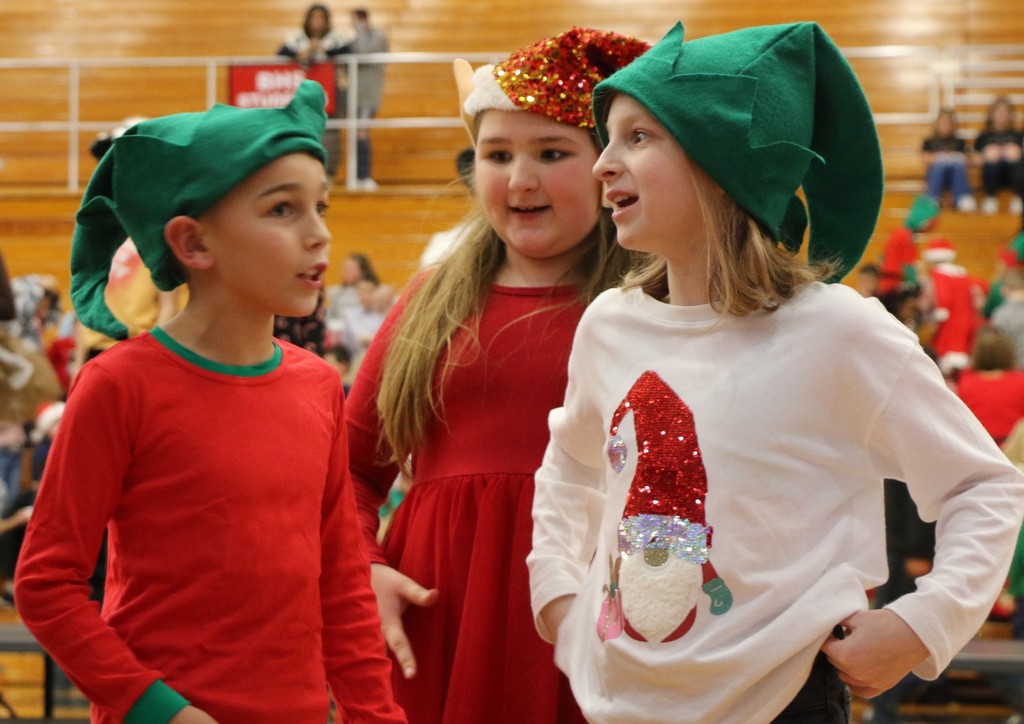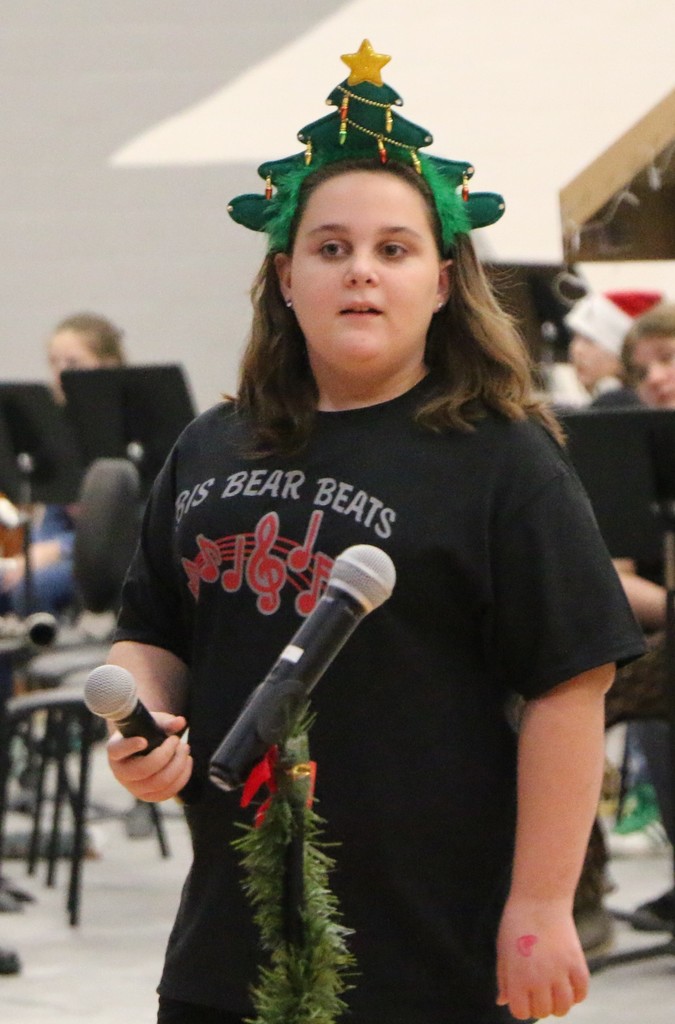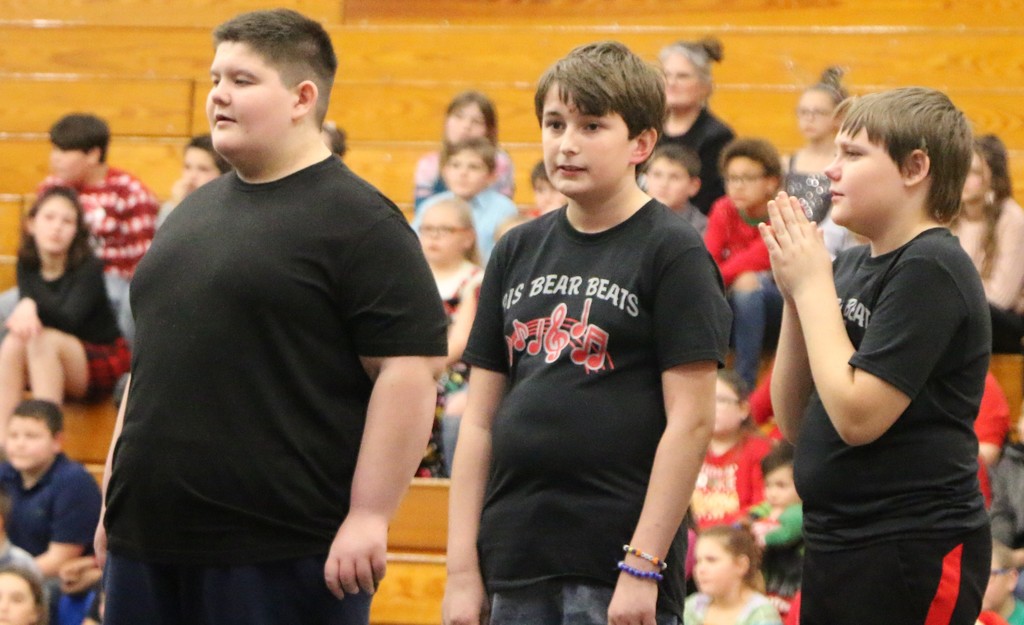 Check out the outstanding creations in Mrs. Jennifer Gallatin's class at BJSHS! Students in her 7th grade STEAM class designed their own carnival rides that included swings and a carousel! Way to go, Bruins! #BetterAtBlackford
https://youtu.be/rFYJSJXyWFY

Please spread the word that BJSHS is seeking a high school science teacher to begin immediately. If you know someone who might be interested, please ask them to reach out to Principal Jason Ridge at 765.348.7560 or by email at
jridge@blackfordschools.org
https://bit.ly/3WqgWQQ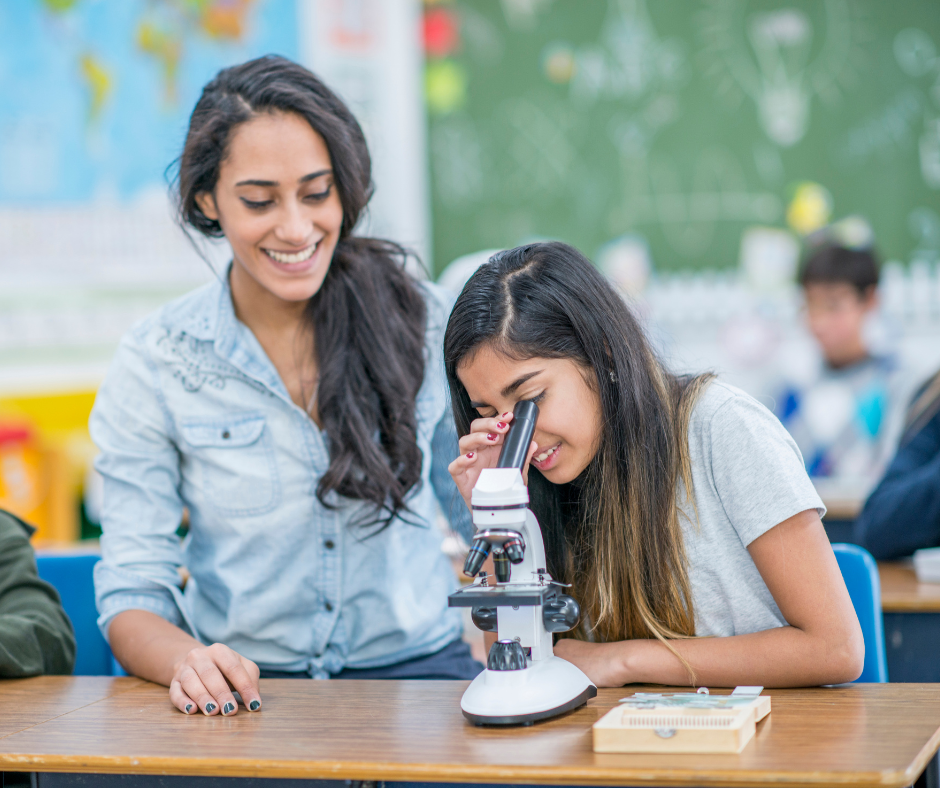 Superintendent Chad Yencer visited schools today spreading Christmas cheer and handing out candy canes. He was joined by his very special assistants, his daughters Jessica (left) and Meagan. #MerryChristmasBruins🎅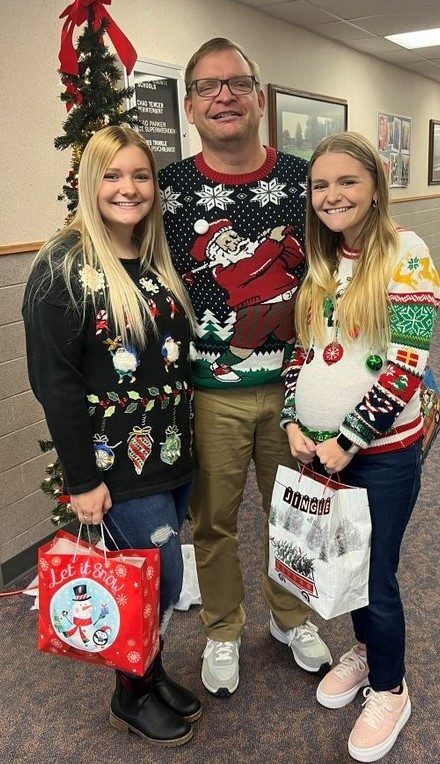 The Grinch has been spotted a few times this week at BPS. He's been a popular character with the students. Yesterday was the 2nd grade Grinch Day celebration. The kids loved having him there and the Grinch even surprised Mr. Campbell & kindergarten. (The Grinch was portrayed by Nick Aulbach, son of 2nd grade teacher Mrs. Cristi Aulbach. Thank you, Nick!) #HolidayFunAtBPS🎄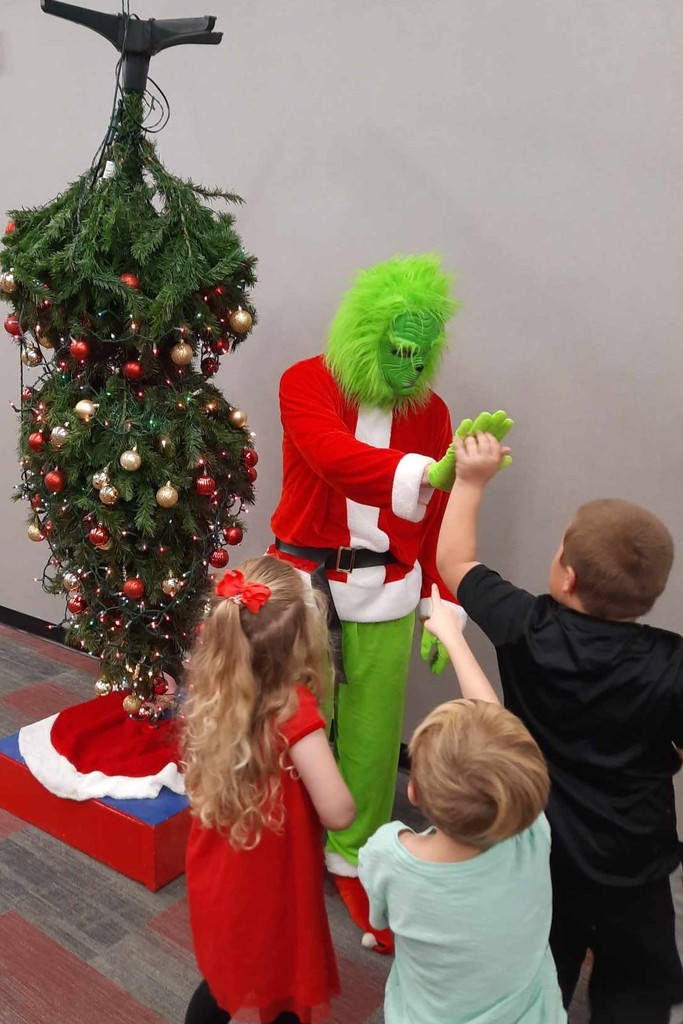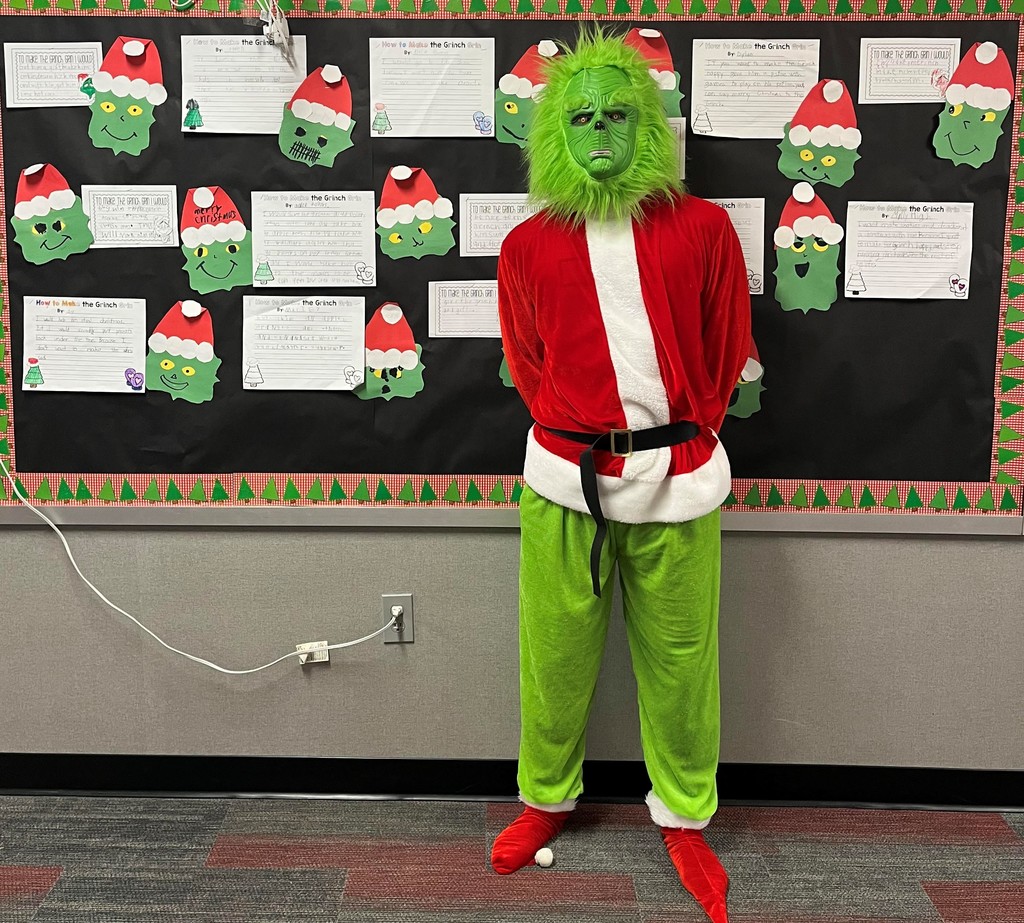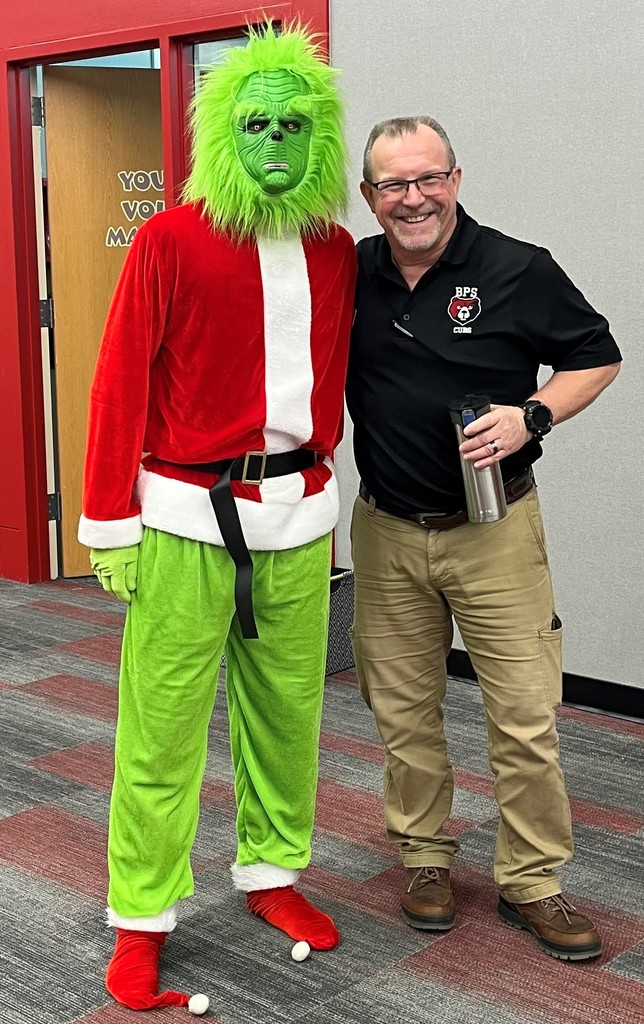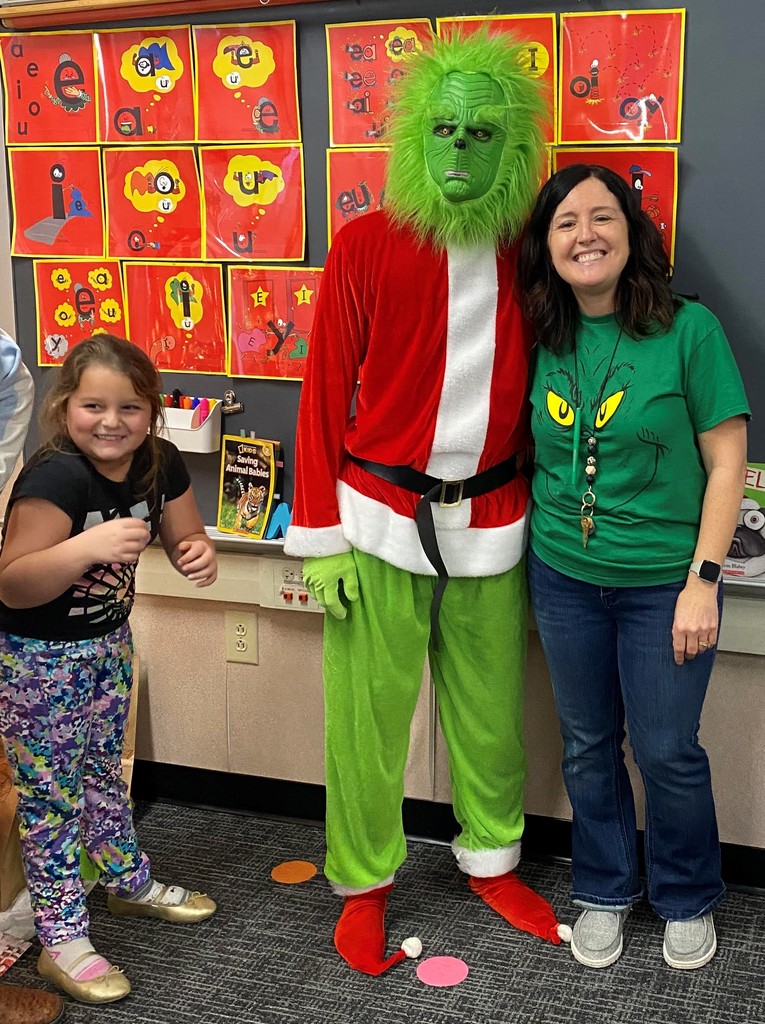 Blackford County Schools would like to congratulate Food Serve Director Sheryl Martin on her last day of service. She will be retiring after 37 years with BCS. She joined BCS in 1985 as a dishwasher before assuming her current role of Food Service Director in 1992. Presenting a retirement gift to Mrs. Martin is Superintendent Chad Yencer. Best wishes, Mrs. Martin, as you begin this exciting next chapter of your life . Enjoy your family and your home! Thank you for helping to feed the students (and staff) of Blackford County Schools! ❤️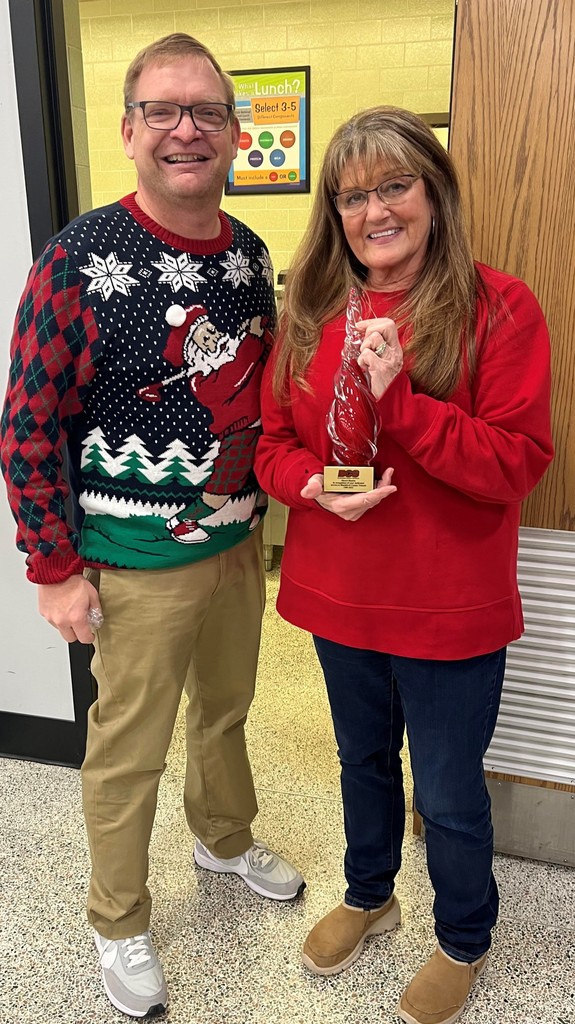 Ho! Ho! Hope you have a great Friday, Bruins! Students on Bus 217 were greeted by a jolly old elf today on their way to school today. Thank you, Santa Ted, for your kindness to our students! 🎅 #HappyHolidaysBruins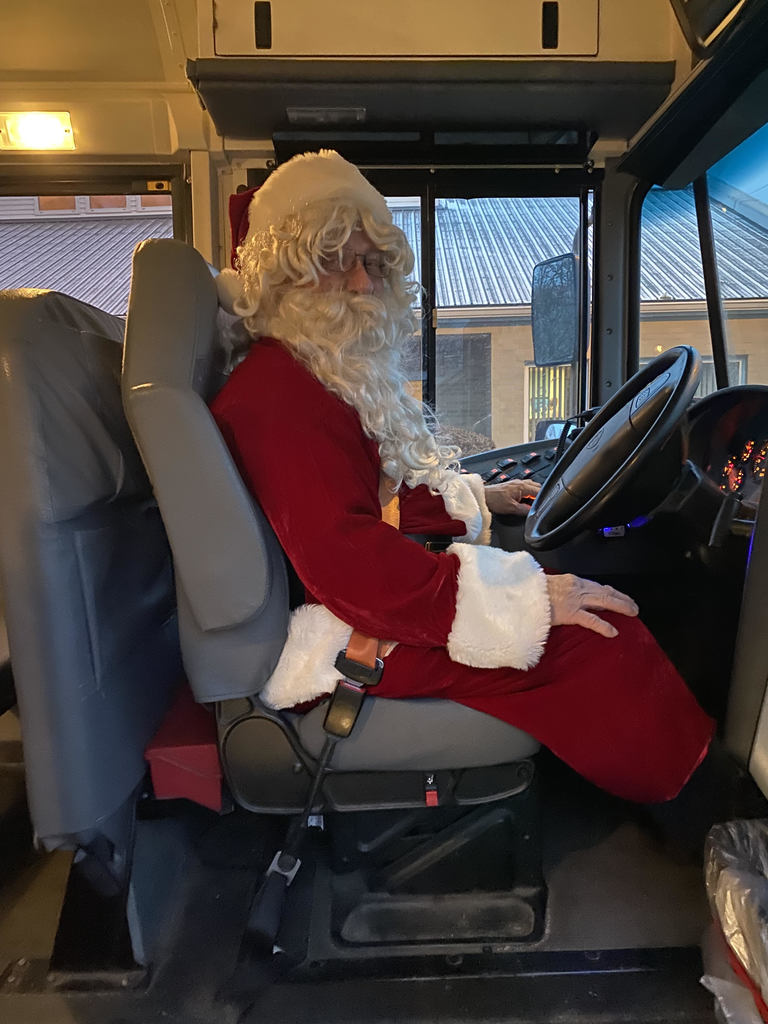 Christmas music filled the auditorium of Lighthouse Church last night as members of the BJSHS Choir(s) took the stage for their holiday concert. Thank you to everyone who came out to celebrate the season with these talented vocalists! 🎄 #BetterAtBlackford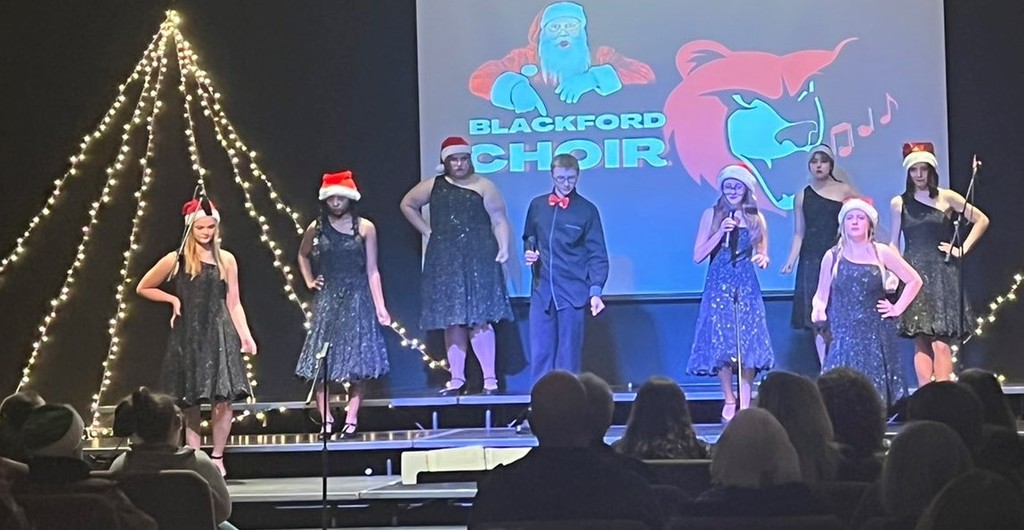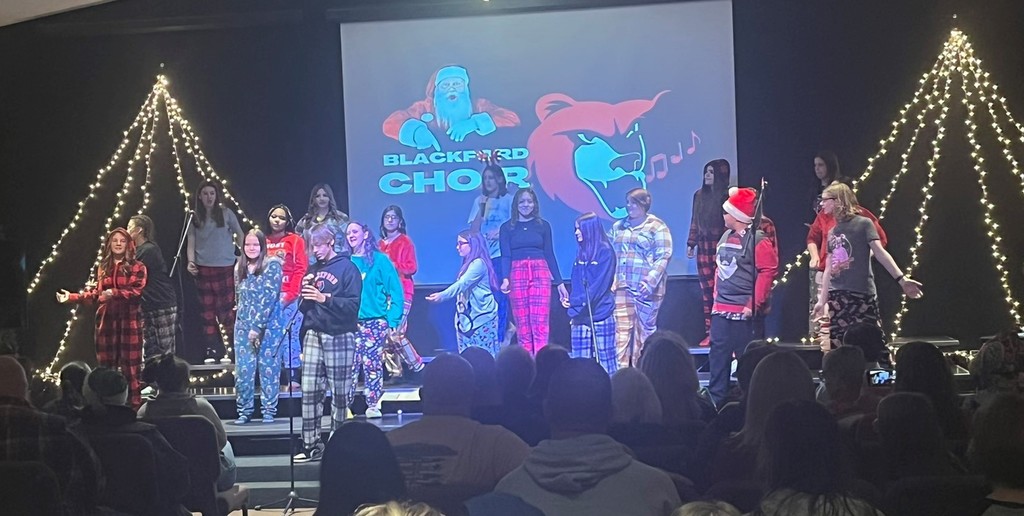 The BPS Elf is at it again! This time he's wreaking havoc with the Christmas tree! What a naughty elf! He'd better turn that tree (and behavior) around or there will be coal in his stocking for sure! Look what he did to staff photos in the hallway!
https://youtu.be/xj29XVZc06s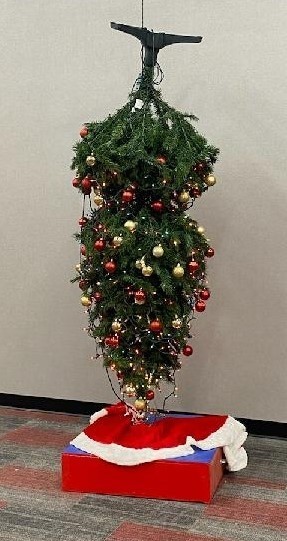 Music was in the air last night as both the BJSHS Choir and Band were in concert. Thank you to everyone who came out to celebrate the holidays with our talented musicians! Here are photos from the band(s). 🎄 #BetterAtBlackford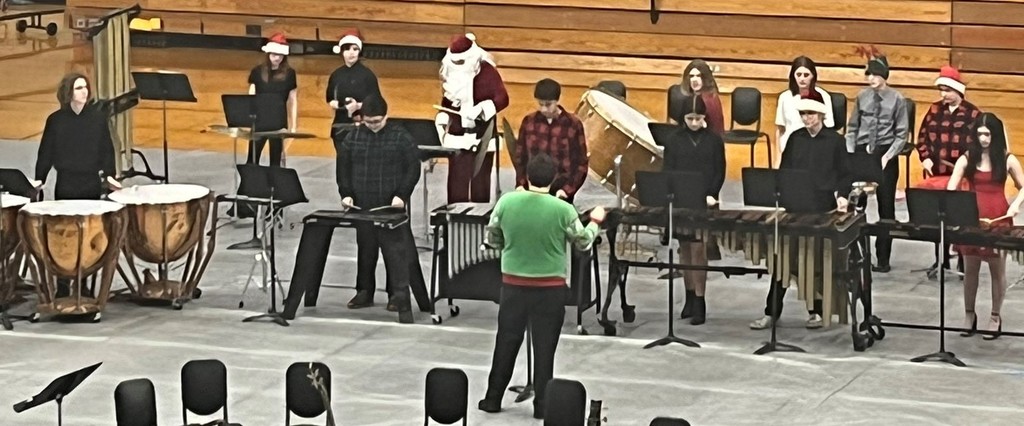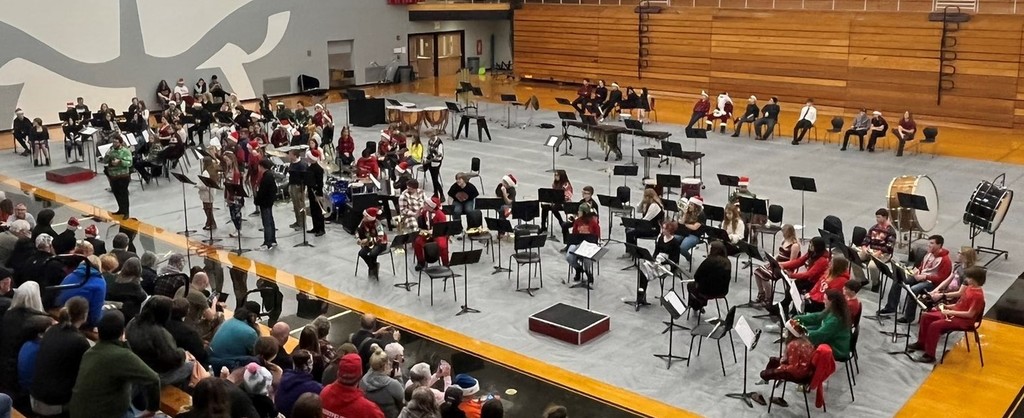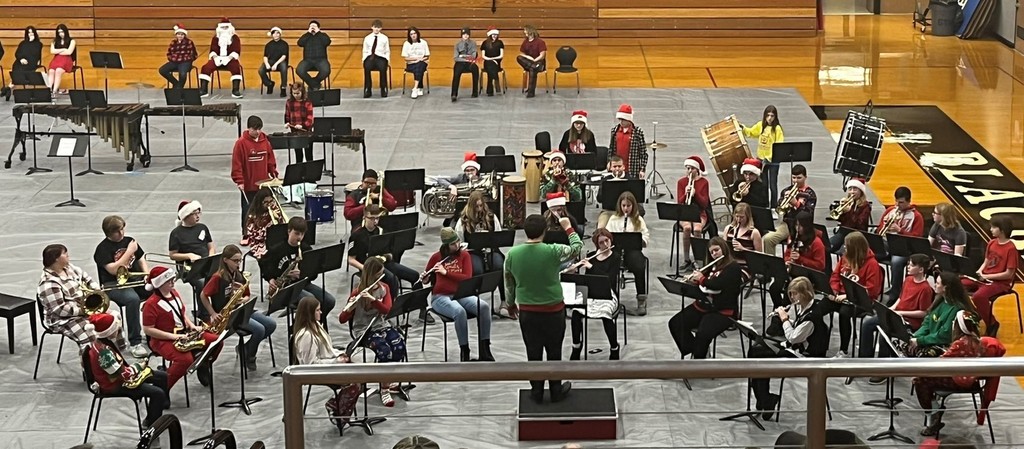 BIS third-grade teacher Mrs. Carma Reidy was just one of Santa's Helpers in attendance last night at Jollyfest! #Jollyfest2023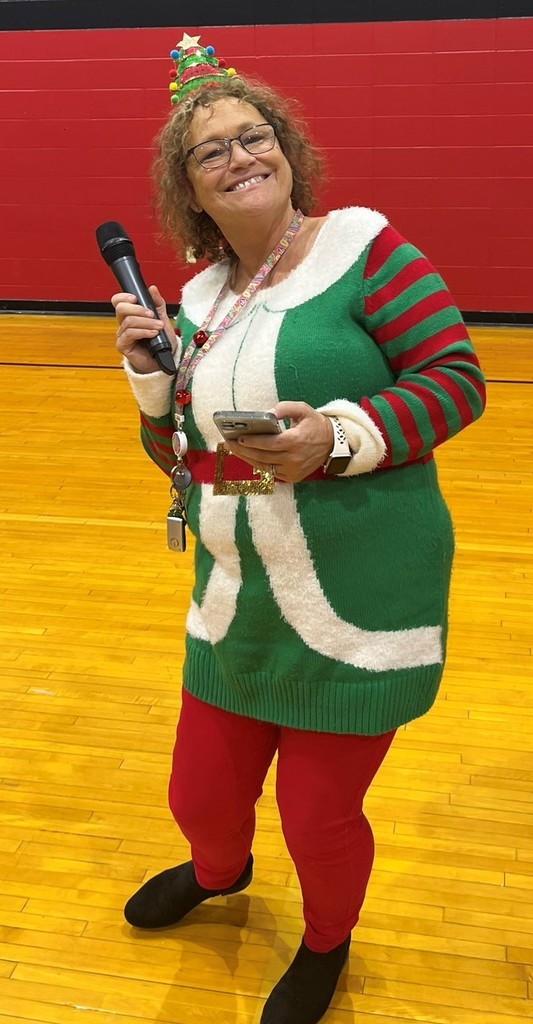 Thank you to everyone who came out to the BIS last night for a heathy dose of holiday cheer during Jollyfest! Whether it was snacks, games, or karaoke, a good time was had by all! 🎄 #Jollyfest2023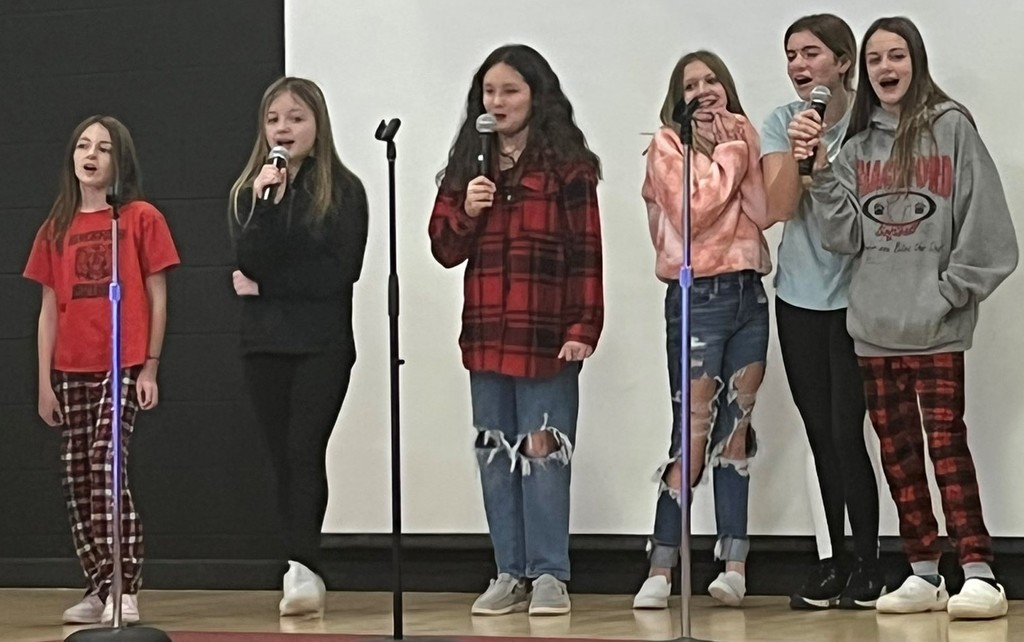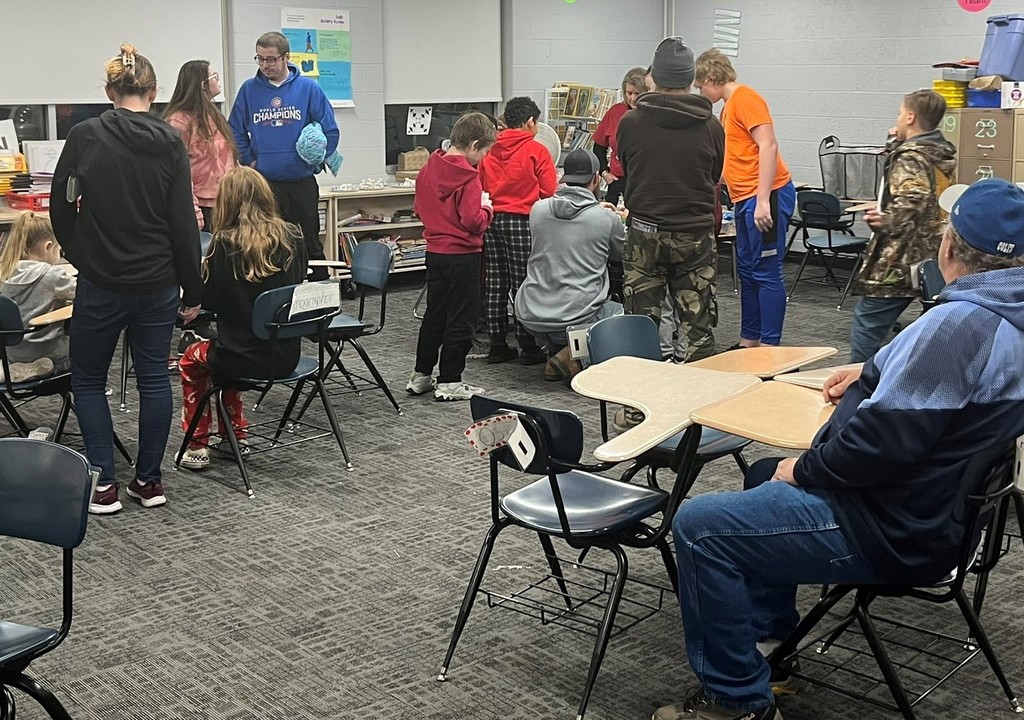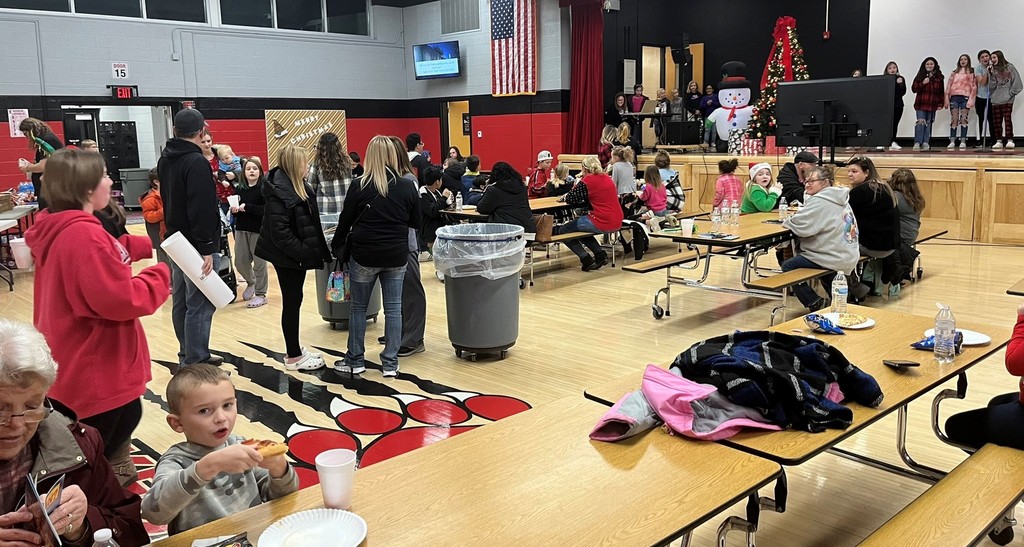 Elf on the Shelf fans will understand that there is some (un)serious mischief taking place at BPS. Teacher photos have been vandalized and other shenanigans have taken place. Students and staff were sure they knew who the culprit was- and then this happened! That sneaky elf! 🎄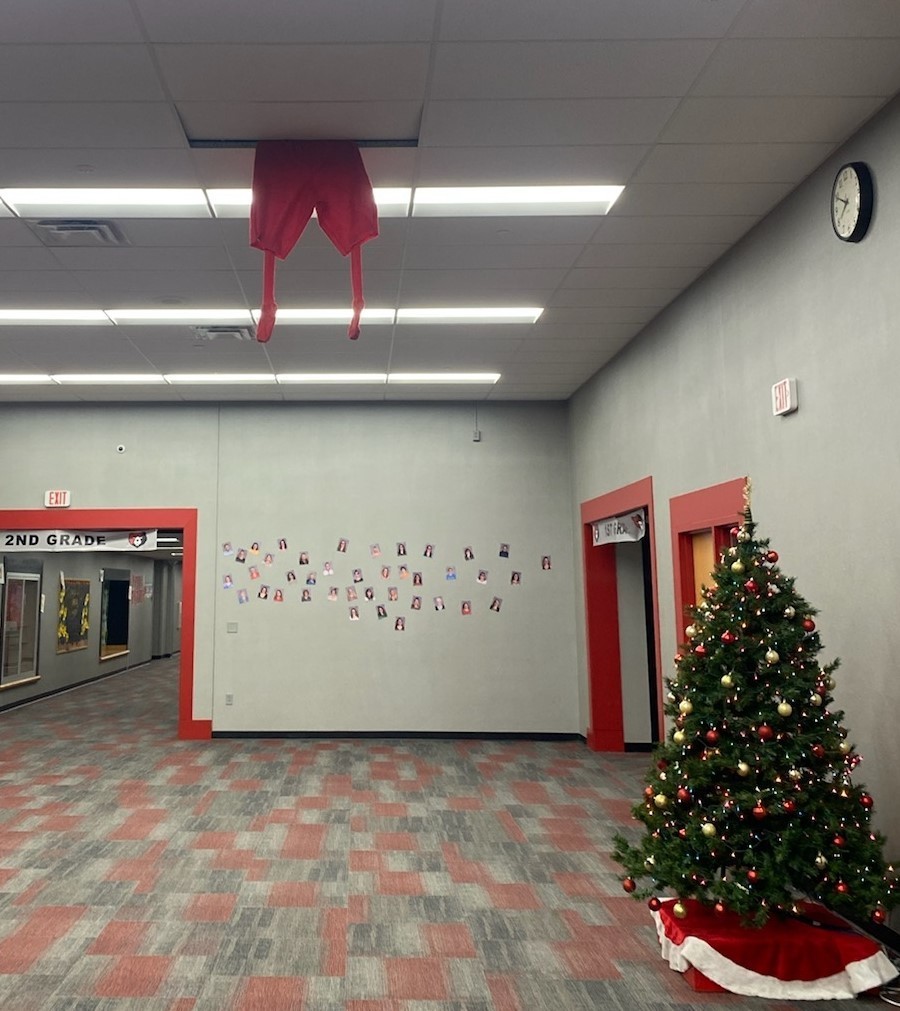 Check out these great last-minute Christmas gift ideas from the BJSHS Manufacturing classes. The tic-tac board is a great game for a classroom. It comes with 5 black and 5 red stones with the Bruin Head carved on the back - $15 The wooden cutting board - $25. These items were made exclusively by Blackford Bruin students. If you'd like to make a purchase, contact Dawn Goodspeed at
dgoodspeed@blackfordschools.org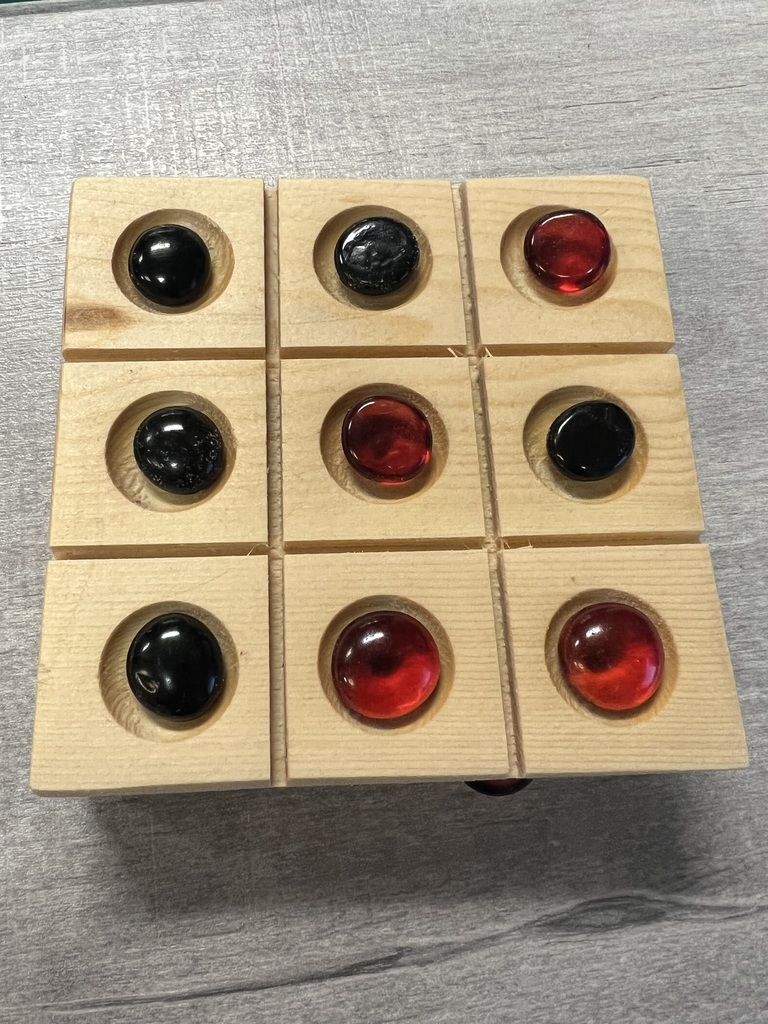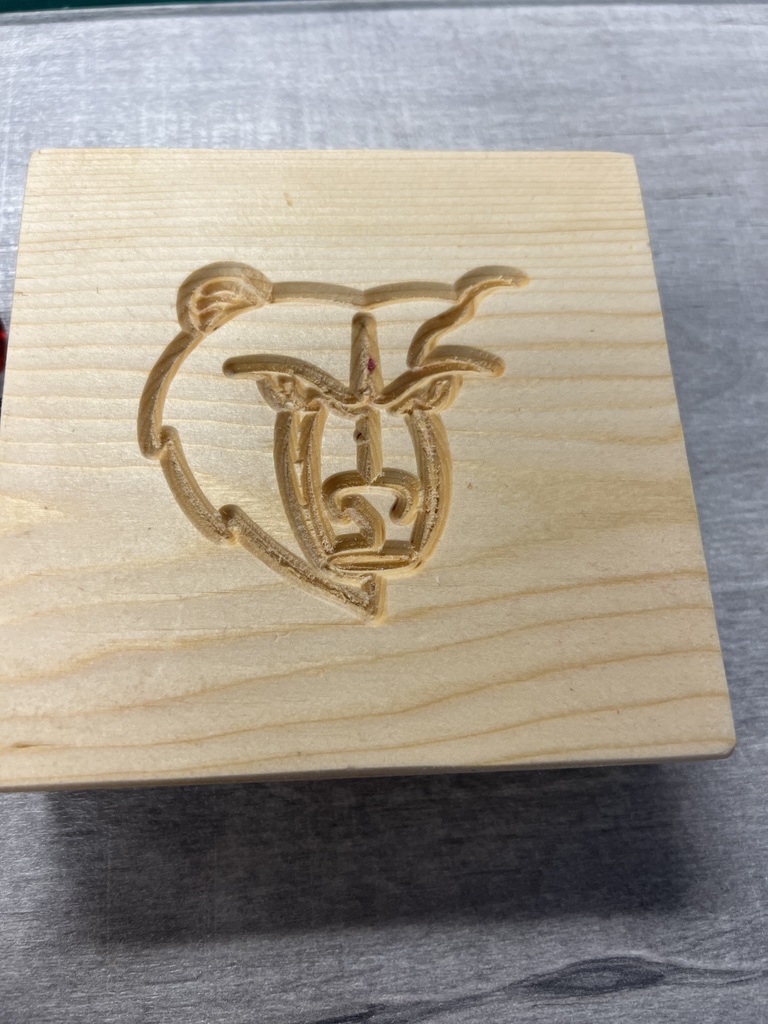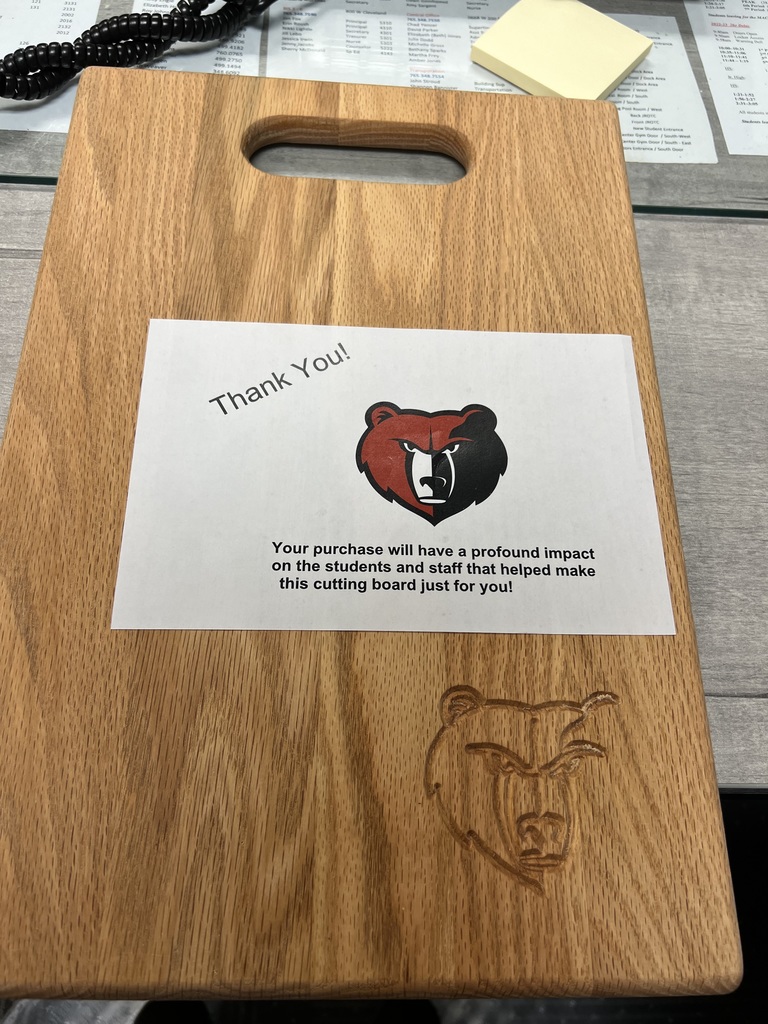 Our Blackford Bruins competed in a final Academic Quiz Bowl tournament with area schools recently, placing 2nd - members include Donovan Osborn, Charlie Crabtree, Cody Cook, Zayne Rodarmel, Coach Grant Ulrich, Coach Deborah Hundley and Savannah Smith. According to Coach Hundley, "We also placed 2nd in our regular season during the fall semester." Way to go, Bruins! We are proud of you! #BetterAtBlackford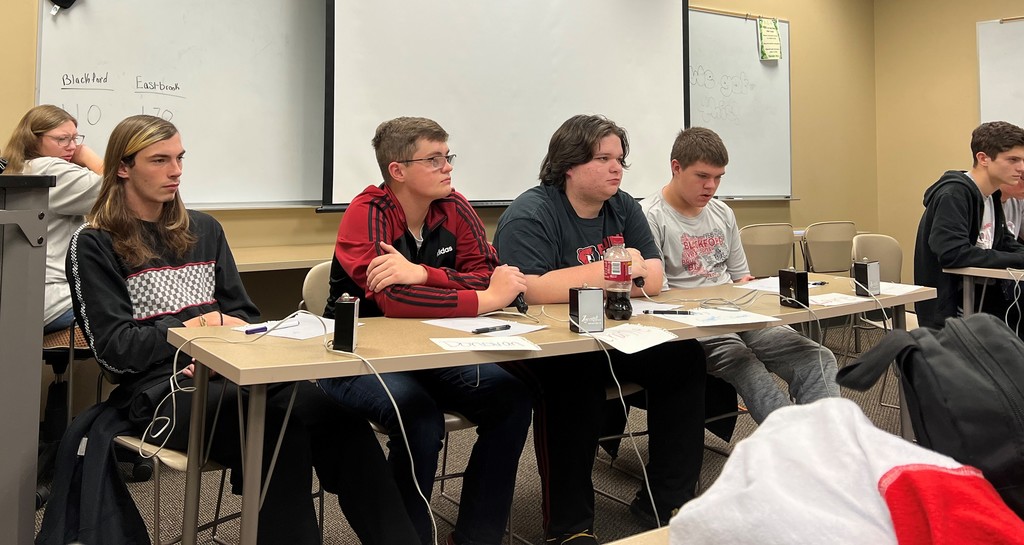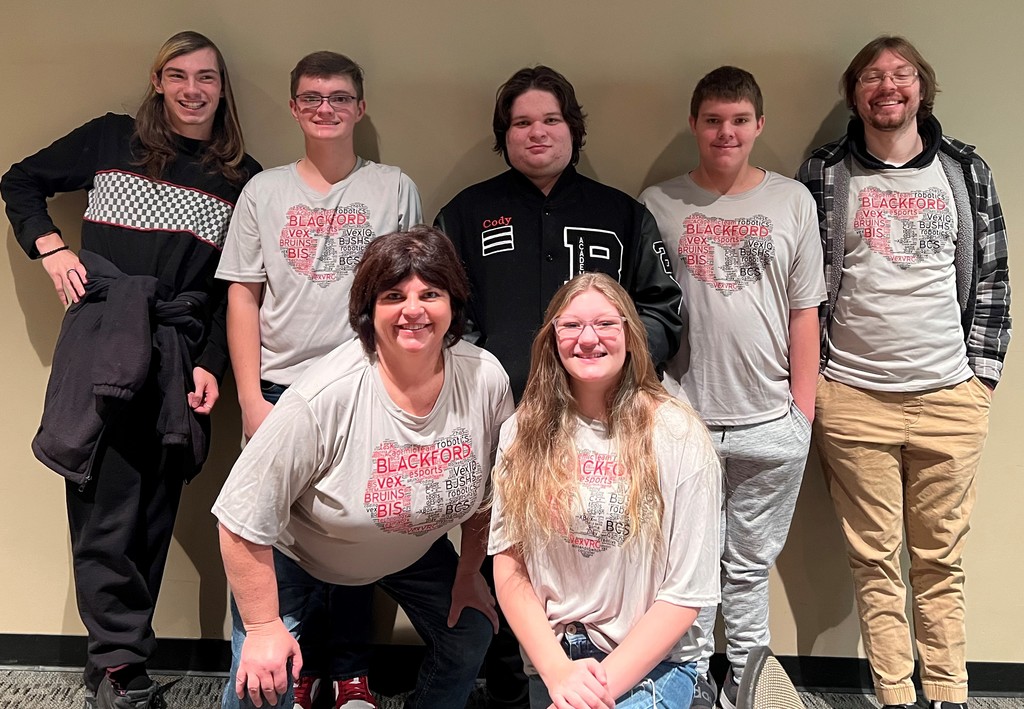 What a fun night at the JH "Ugly Sweater Dance" Congratulations to Anna Ludwig winner in the girl group with her "pouty cat"! We had a tie between Danny and Logan Hornbaker with their creative home made sweaters!