Attention BCS Parents: You may qualify for assistance with your light, gas, and water bills! Find out here! 👇 Mark your calendars!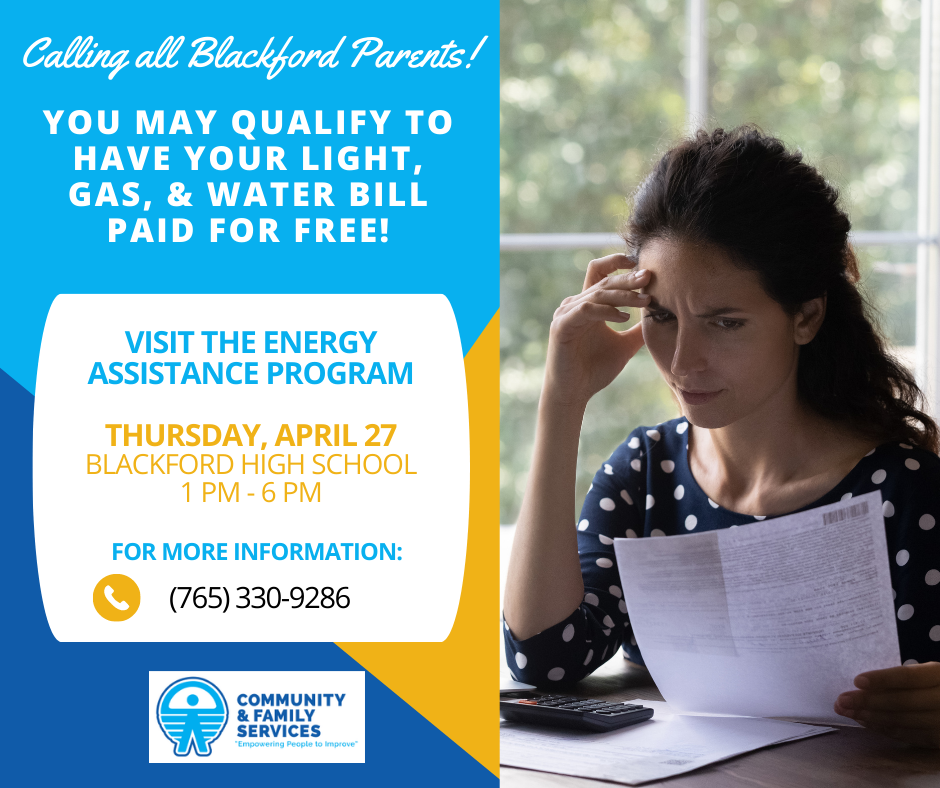 We need your help! The BJSHS HOSA is hosting a Blood Drive on Monday, April 24 at the Hartford City Church of the Nazarene. We need only 8 MORE DONORS to ensure a $1200 scholarship will be available for one of our graduating seniors! Please sign up and help make a difference in the lives of so many with your donation! #BetterAtBlackford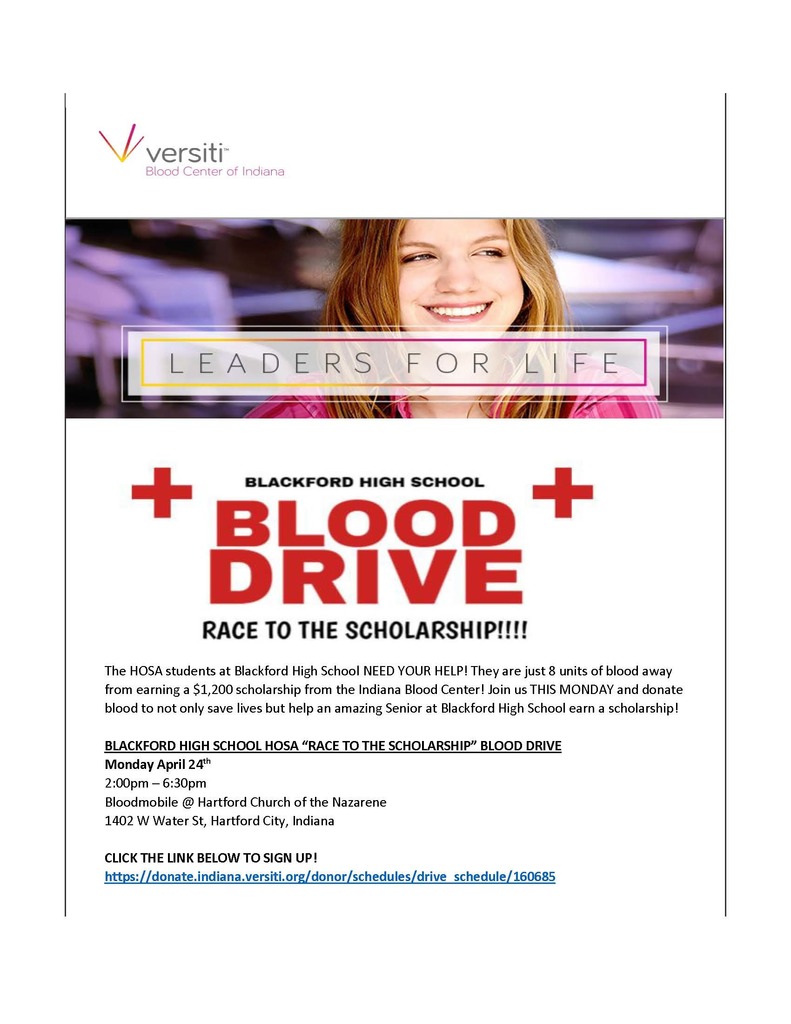 Our Cubs in Mrs. Rhonda Thurman's 2nd grade class at BPS say THANK YOU to the Greenscape Commission for sharing items that will help them celebrate Earth! Our students are a friendly reminder that Earth Day is tomorrow, Saturday, April 22. #BetterAtBlackford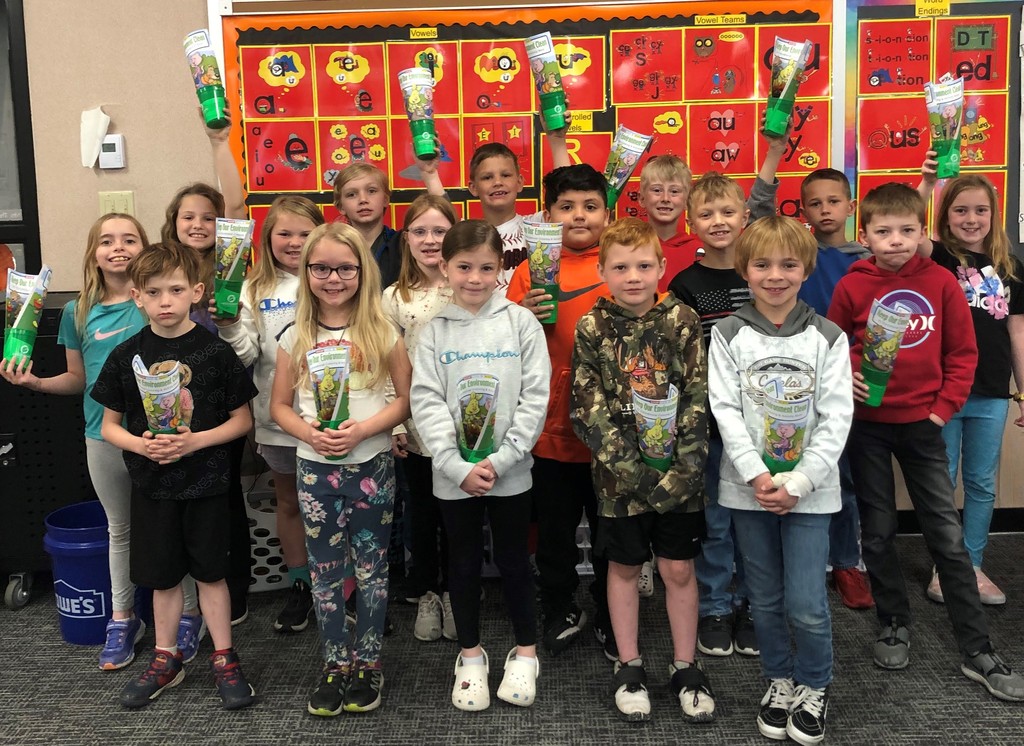 Congratulations to our own BJSHS Health Sciences teacher Yvette Rouch! Mrs. Rouch was recently selected as a Top Ten finalist in the Indianapolis Colts/Anthem Blue Cross and Blue Shield Classroom Quarterbacks Program, which aims to recognize school teachers, administrators, nurses, and staff members who go above and beyond for their students, schools, and communities. For her selection, Mrs. Rouch will receive: - A $100 Amazon gift card for school supplies - Two (2) tickets to the first regular season home game of the Colts 2023 season - Colts T-shirt - Colts branded Colts/Anthem hat Mrs. Rouch was nominated for the honor by her BJSHS colleague Todd Hill, who noted how well-deserved she was in being selected. We totally agree! Way to go, Mrs. Rouch! We are #BruinProud!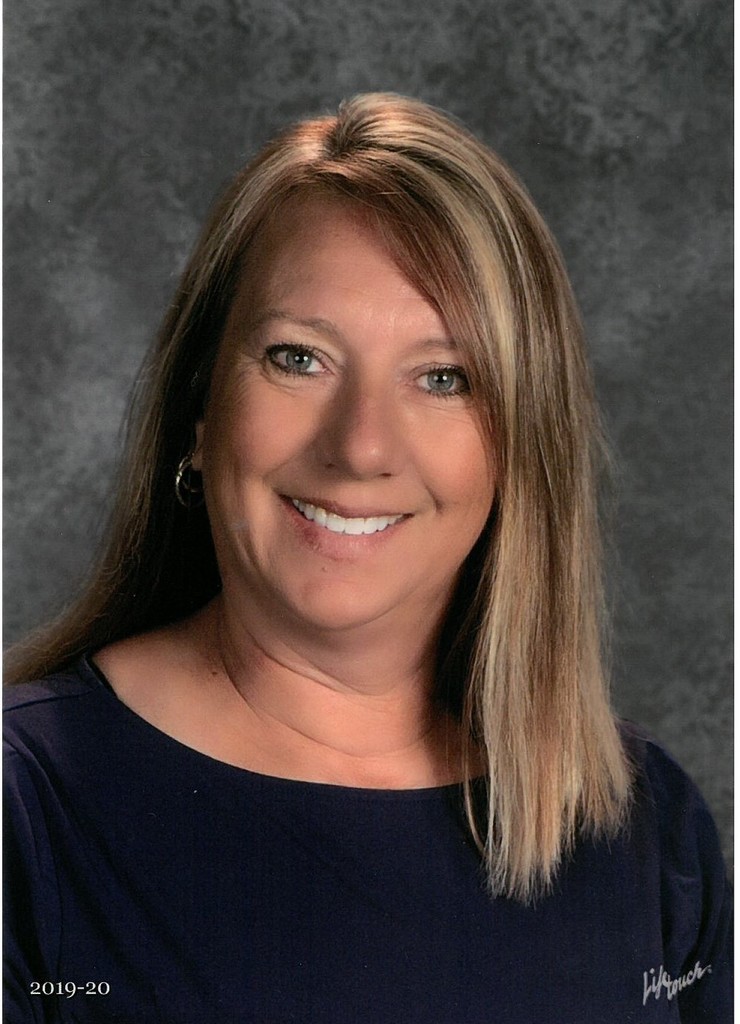 We hope you have this upcoming event on your calendar! Please share and help us spread the word. Thank you!

Congratulations, Haven Kenny! Haven took the Spelling Bee honors at the BIS this year and recently participated in the regional bee in Muncie. Haven was honored during last night's School Board meeting for his spelling skills. Here he is with his mom and sis posing for a photo.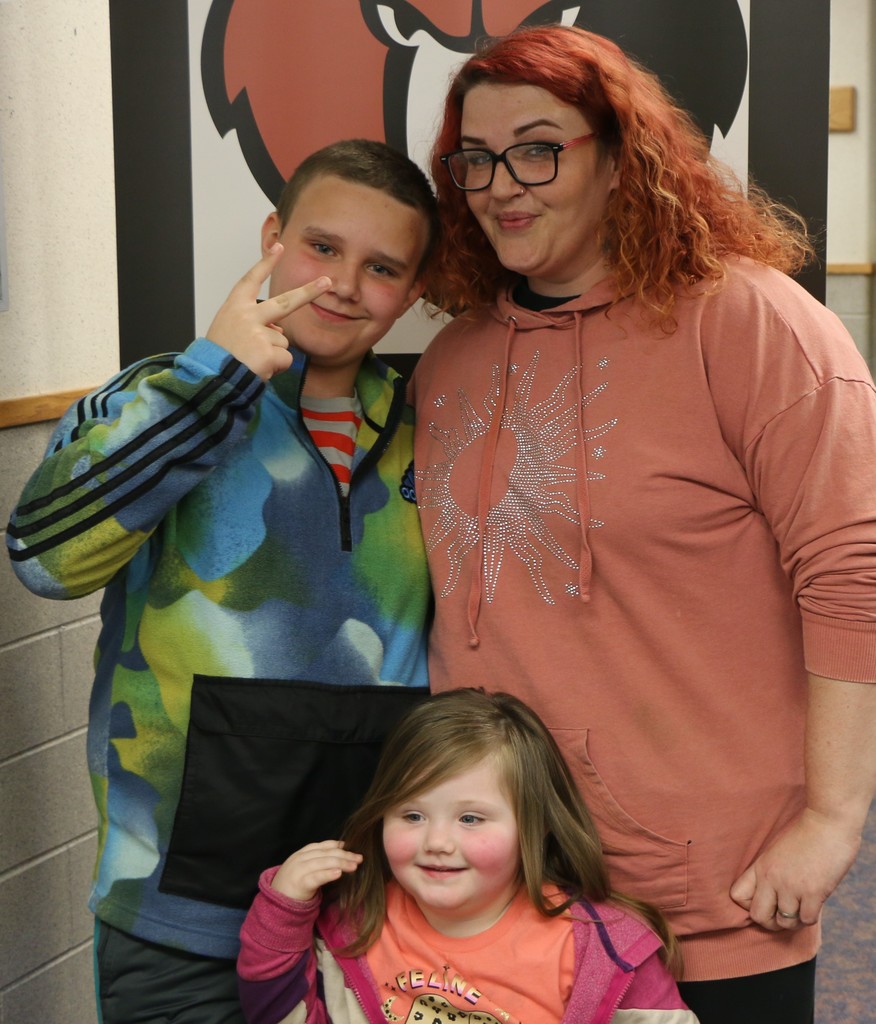 Congratulations to the BIS Character Ed winners for February and March! These students were honored by Principal Jim Fox during last night's School Board meeting. Taking a moment to pose with their proud parents following the meeting are: Carter Hunt, Trinity McLaughlin, and Lilly Ervin! (Dray Bilbrey was unable to attend.) Way to go, Bruins!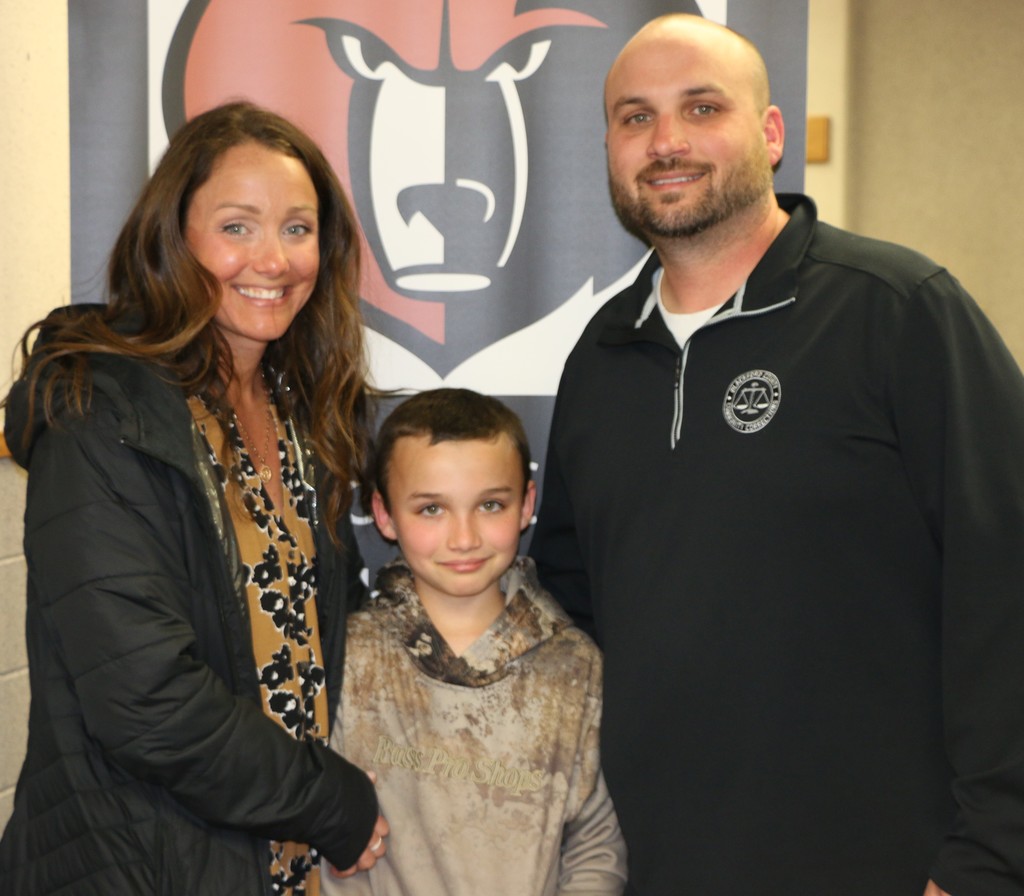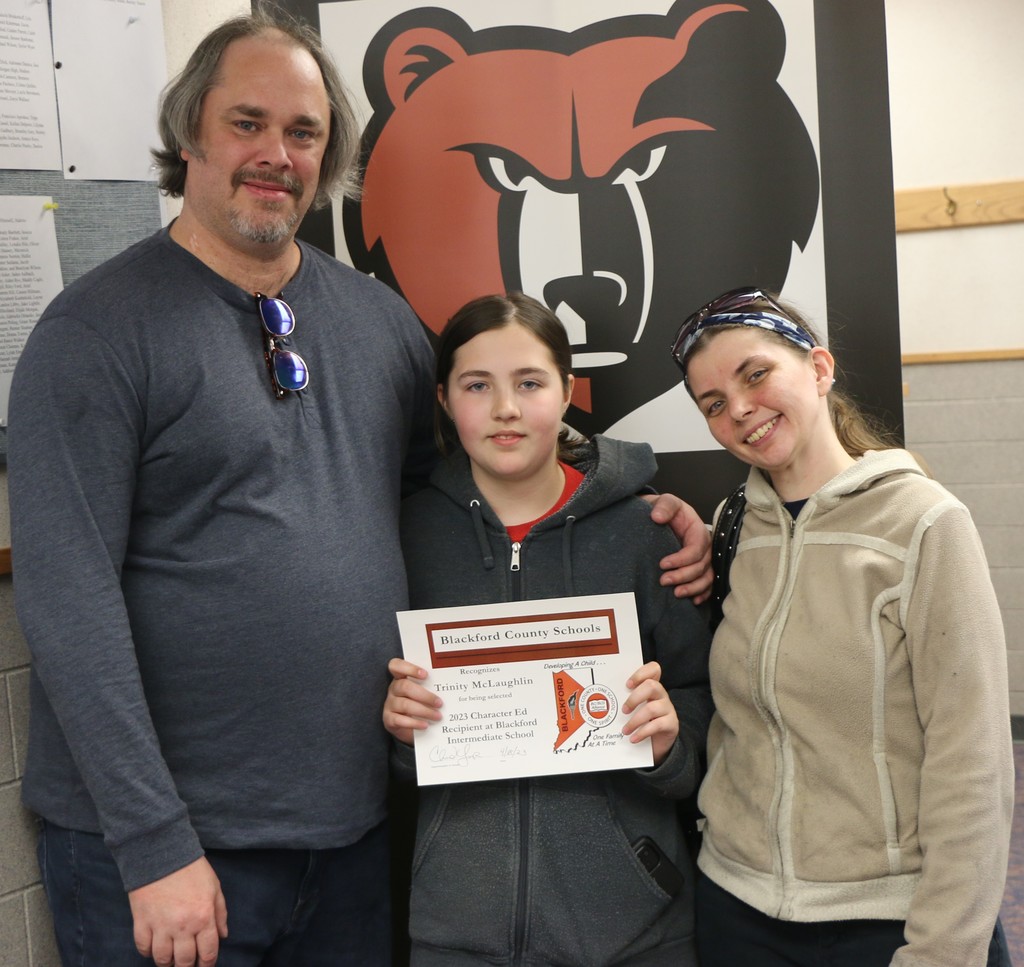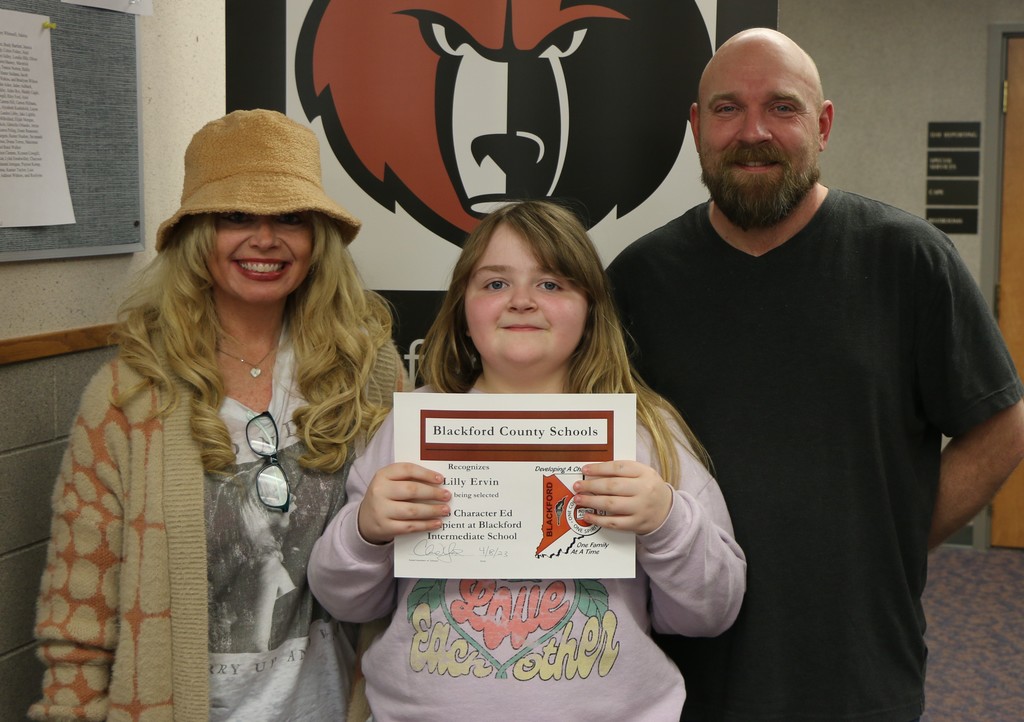 We are celebrating! During yesterday's Marion Ivy Tech Board of Trustees Meeting, seniors from Grant, Blackford and Jay counties who have earned their Associates Degrees (before they have even graduated from high school!) were honored for their accomplishments. Blackford Junior Senior High School is proud to have three seniors who have gone above and beyond to accelerate their college success! Pictured with BJSHS Counselor Grace Shockey and BCS Superintendent (and Ivy Tech Board Member) Chad Yencer are (from left) Ava Milholland, Riata Rouch, and Allison Jacobs. Congratulations to these outstanding Bruins! #BruinProud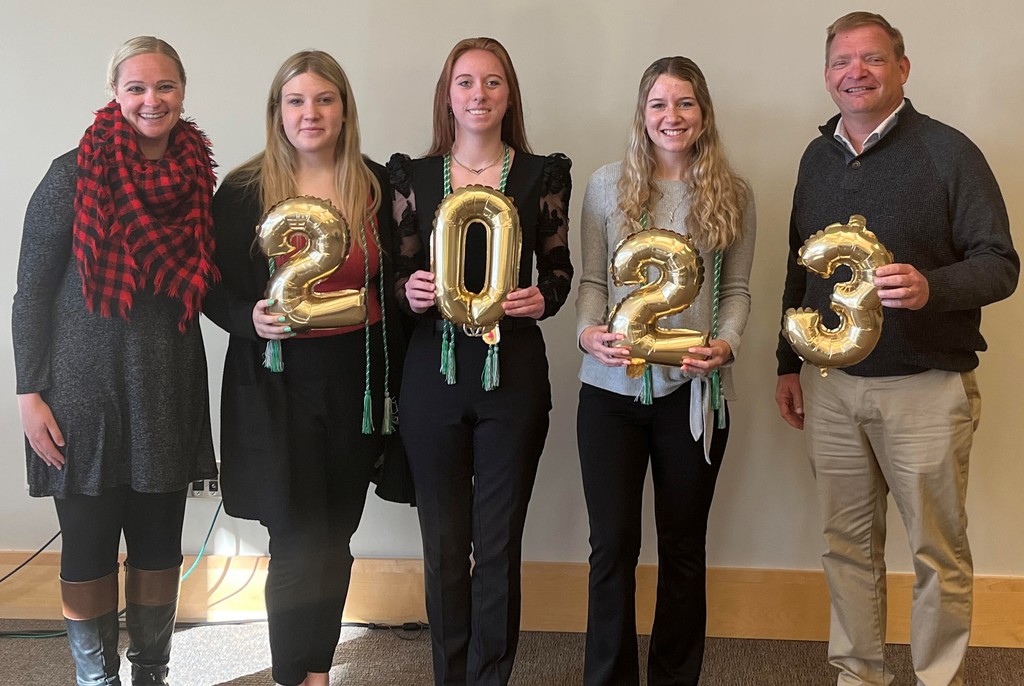 Congratulations to BJSHS 7th grader Joseph Cruz! Joseph will receive his award for winning the Indiana Esports Network Middle School Fortnite Zero-Build Battle Royal State Championship during the live Esports event set to take place at Ball State University on April 29. Way to go, Joseph! We are #BruinProud of you!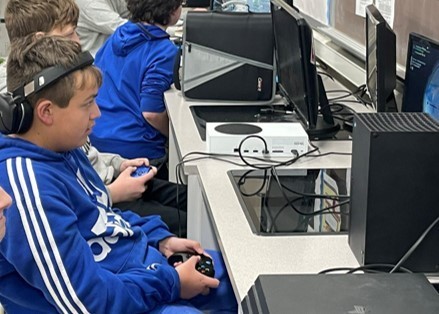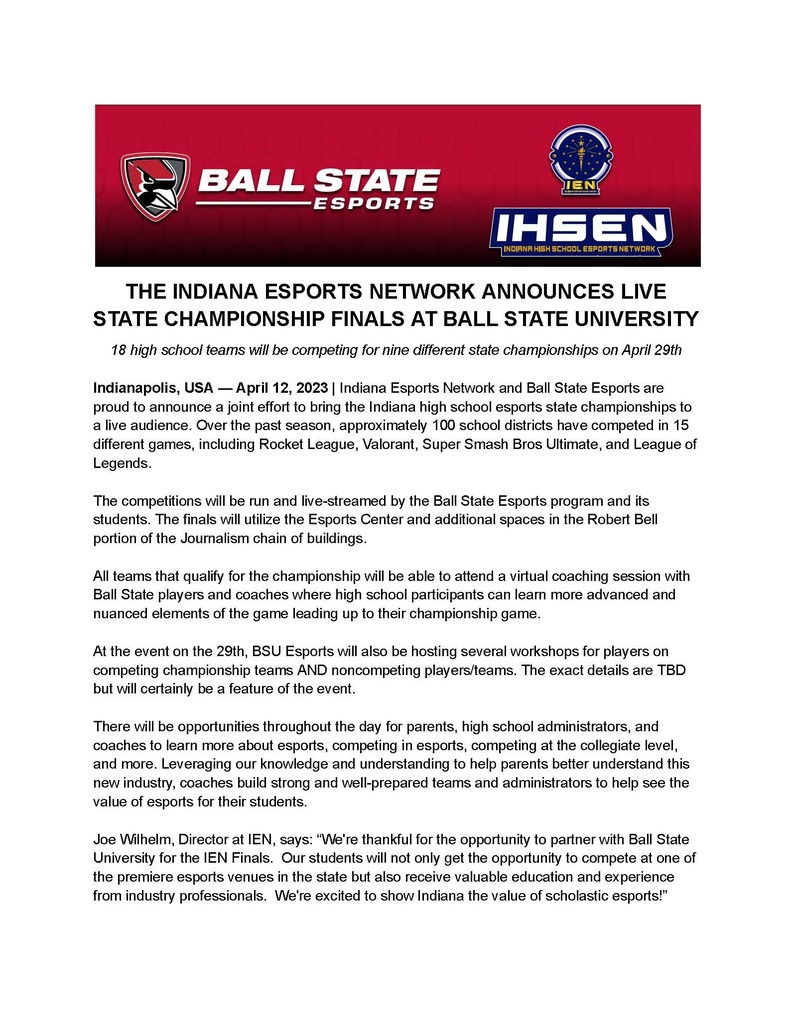 We love to start the school day with good news! Help us congratulate and welcome the newest licensed Certified Nursing Assistants to Blackford County! The students in Mrs. Yvette Rouch's class at BJSHS took the written test last month and the skills test yesterday. Congratulations to all! We are #BruinProud!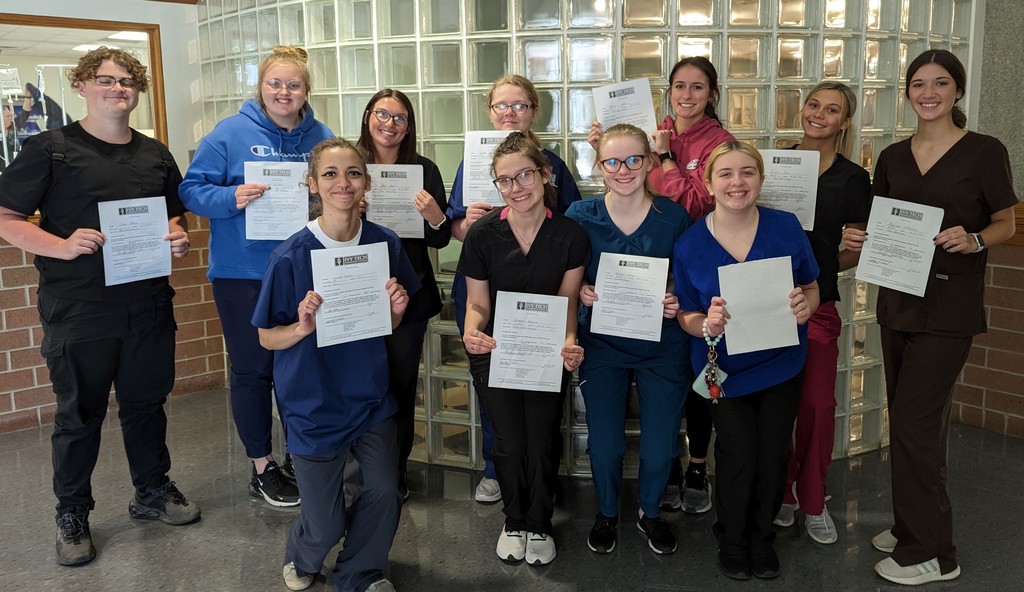 What a great night for a track meet! Congratulations to all of our BJSHS @BlackfordUnified members who participated in last night's meet at Homestead High School. We are #BruinProud of you!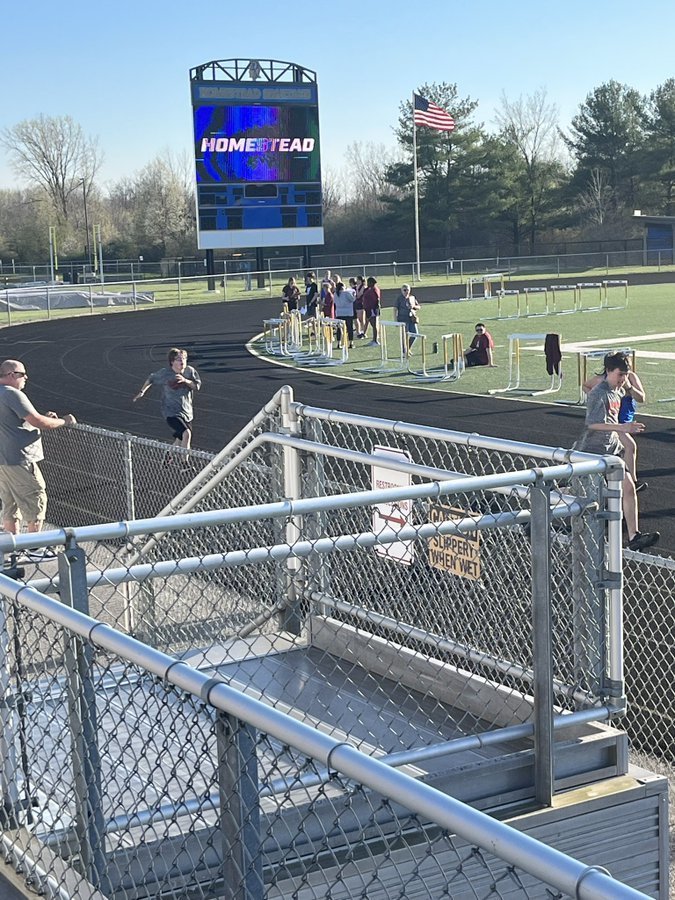 Meet Levi! He completed his Kindergarten Screening yesterday at BPS and is now an official Future Bruin! BCS would like to welcome to Levi and all the other new Kindergarten students who will be a part of the Class of 2036! If you or someone you know has a child who will be 5 on or before August 1, 2023 and plan to enter Kindergarten this fall, please contact BPS at 348.7584. #BetterAtBlackford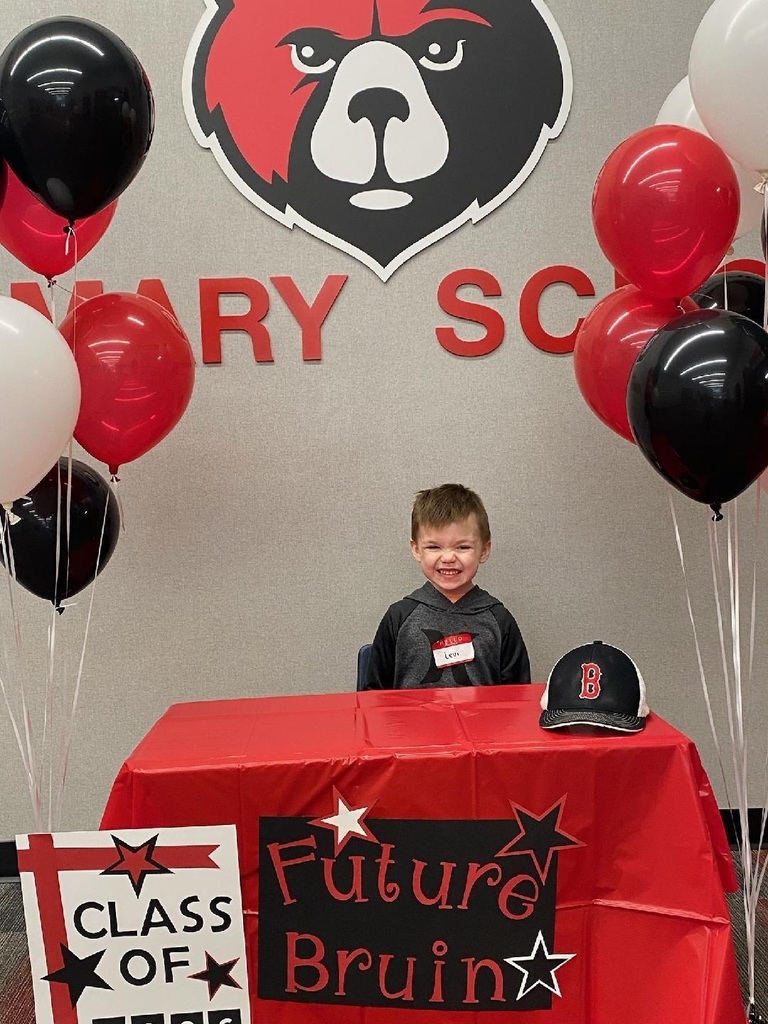 BCS has job openings for a Registrar/Guidance Department Administrative Assistant at BJSHS, and two openings for Instructional Assistants at BPS. If you, or someone you know is interested in any of the positions, please send a letter of interest and resume to the contact listed. Check them out here:
https://bit.ly/3MDNpl3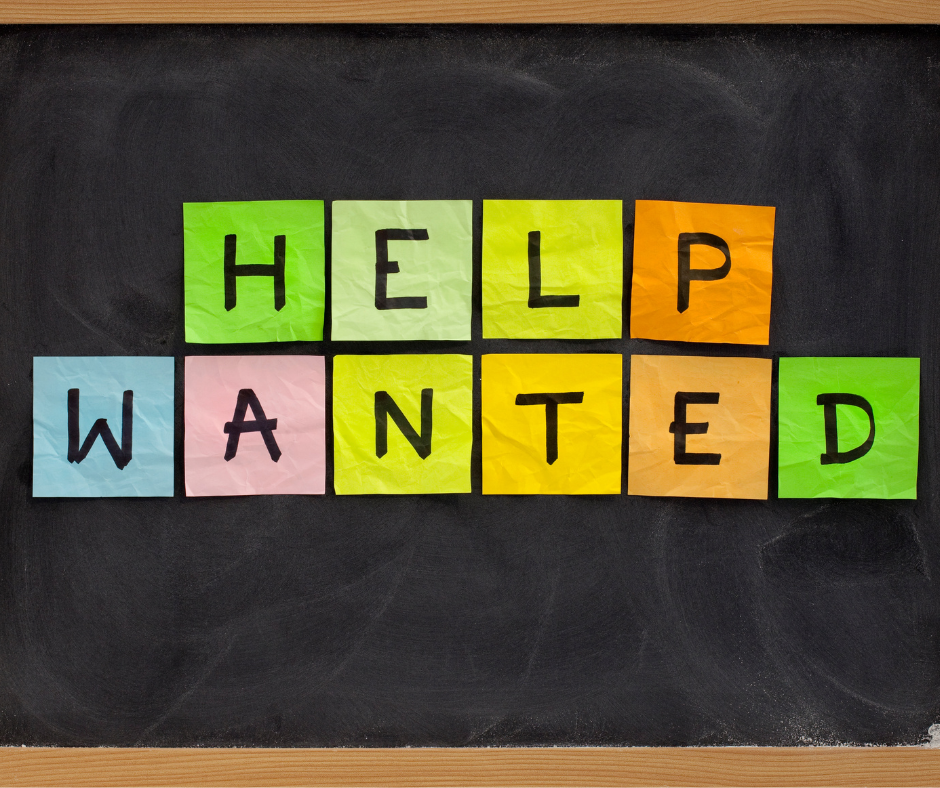 Wow! What a great day for a visit from our Farm Bureau friends at Blackford Primary School! We appreciate them sharing important agriculture facts and information with our youngest students. (Plus, they brought a calf for the students to meet!) #BetterAtBlackford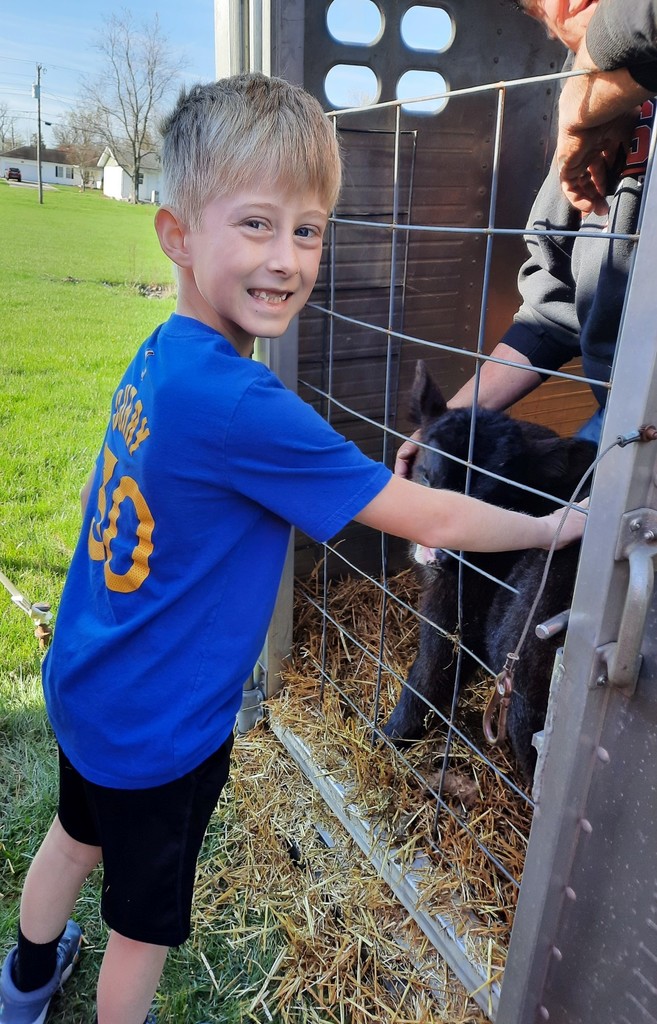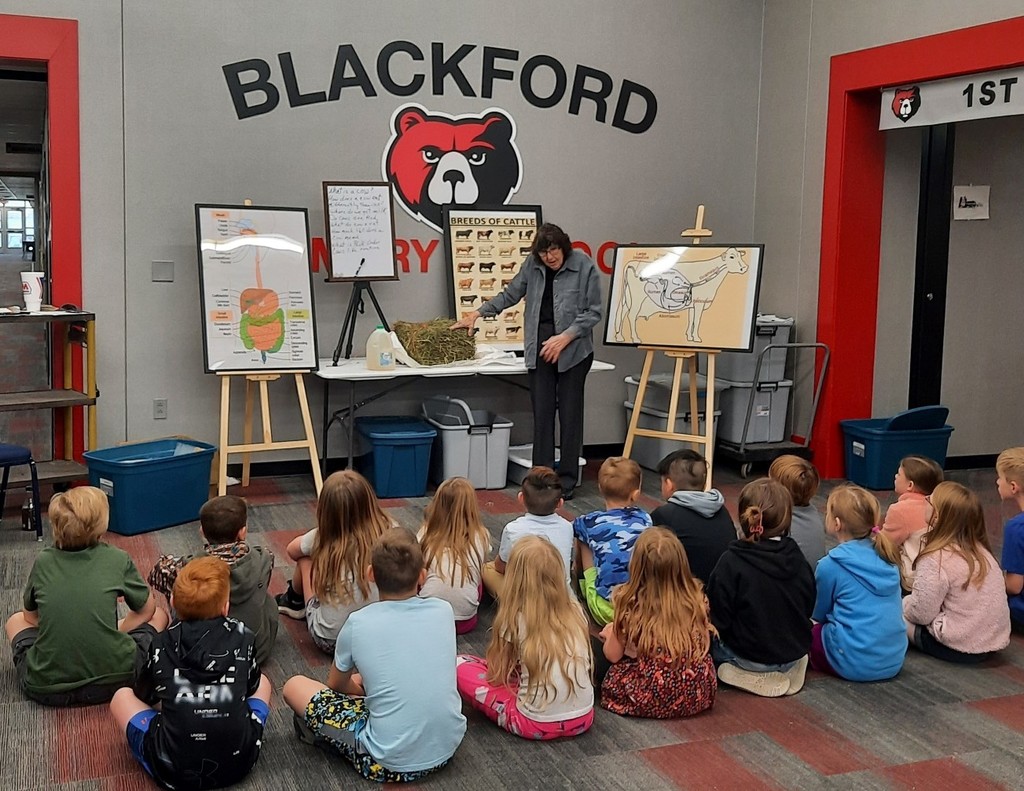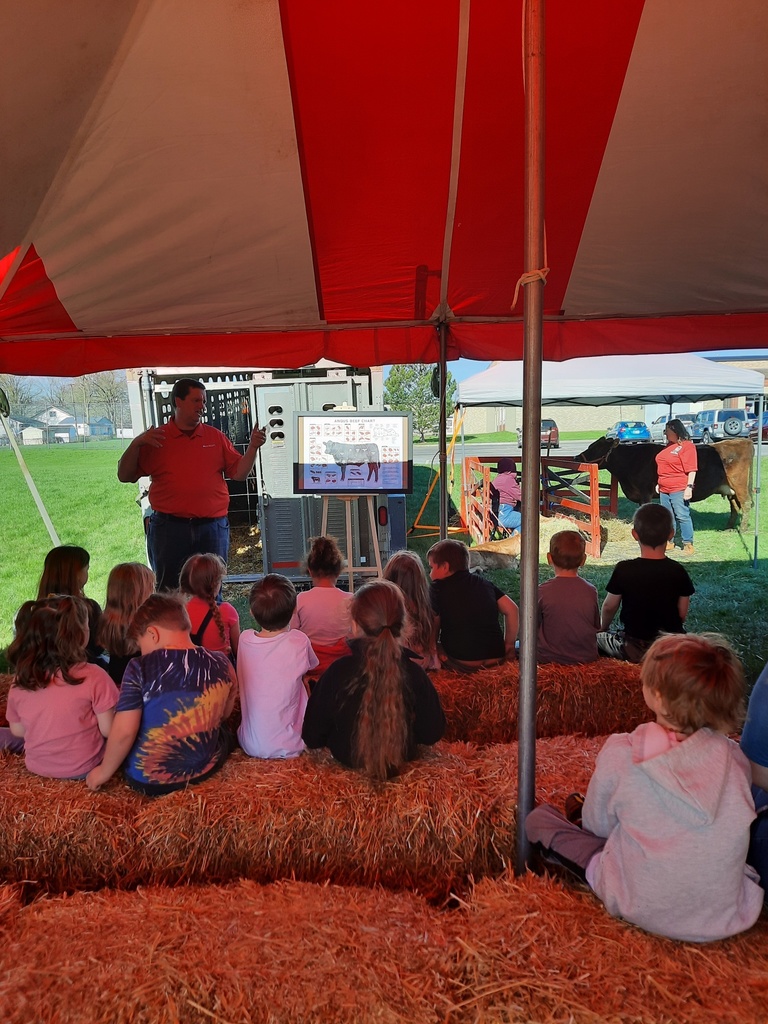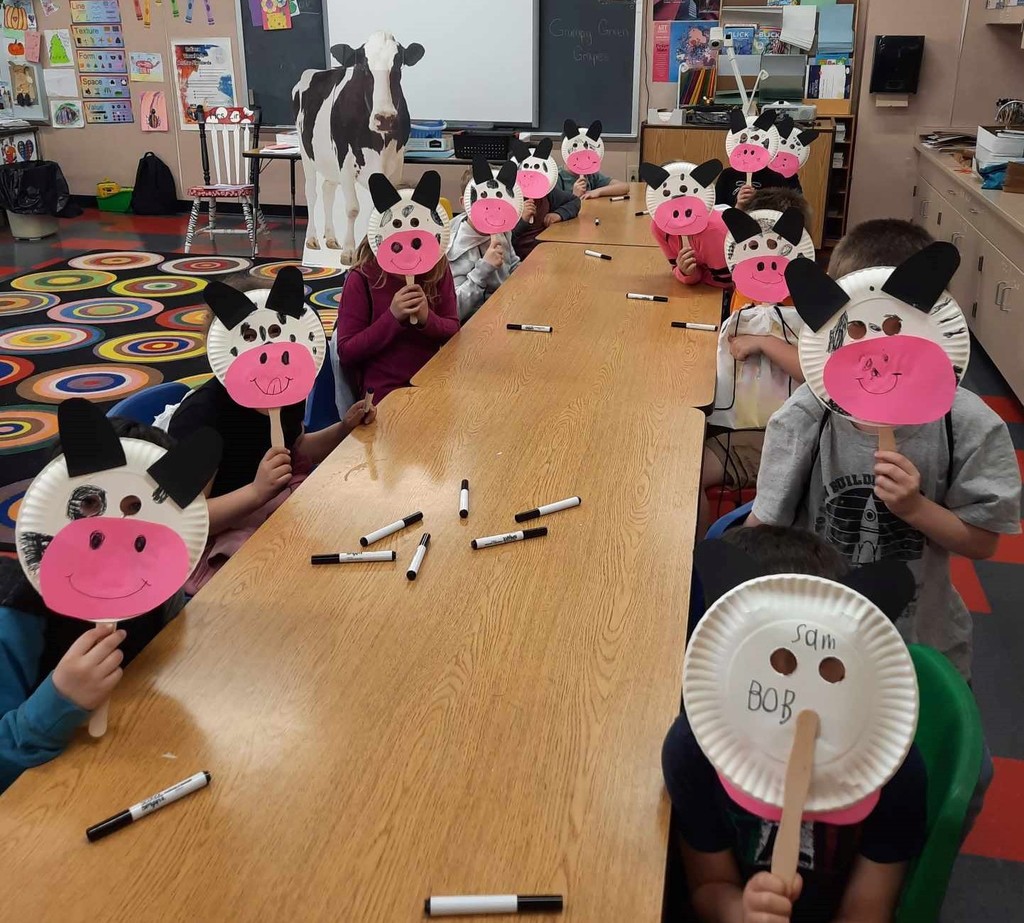 The students in Mrs. Yvette Rouch's Health Careers class at BJSHS have been learning about dental impressions. Assistant Principal Karen Mealy was a good sport and took part in the lesson. 😁 We sure appreciate our Health Careers students and their hard work! #BetterAtBlackford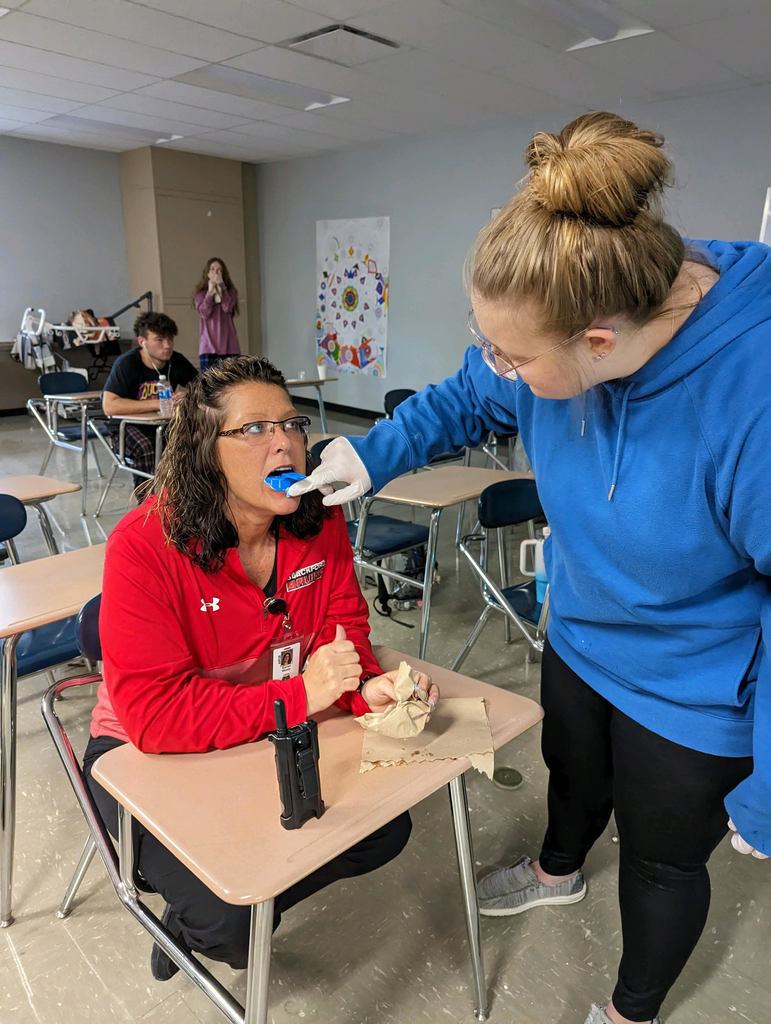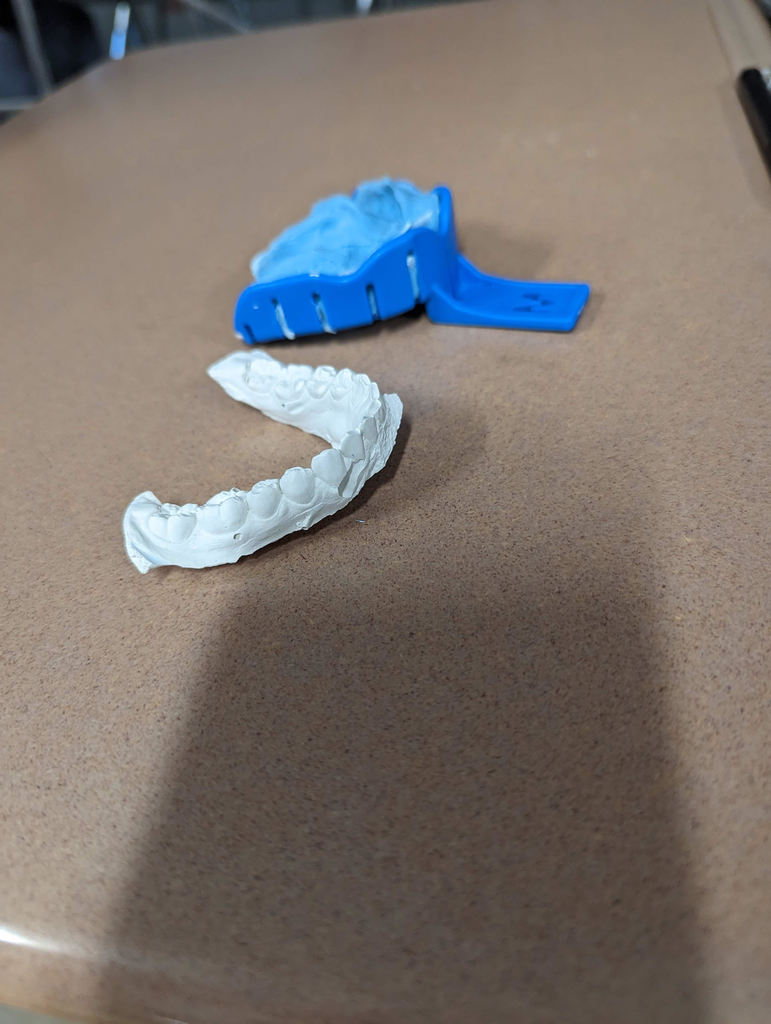 Just a reminder that Blackford County Schools will be closed on Friday, April 7 so there will be no school for students. We wish everyone a safe and happy Easter weekend.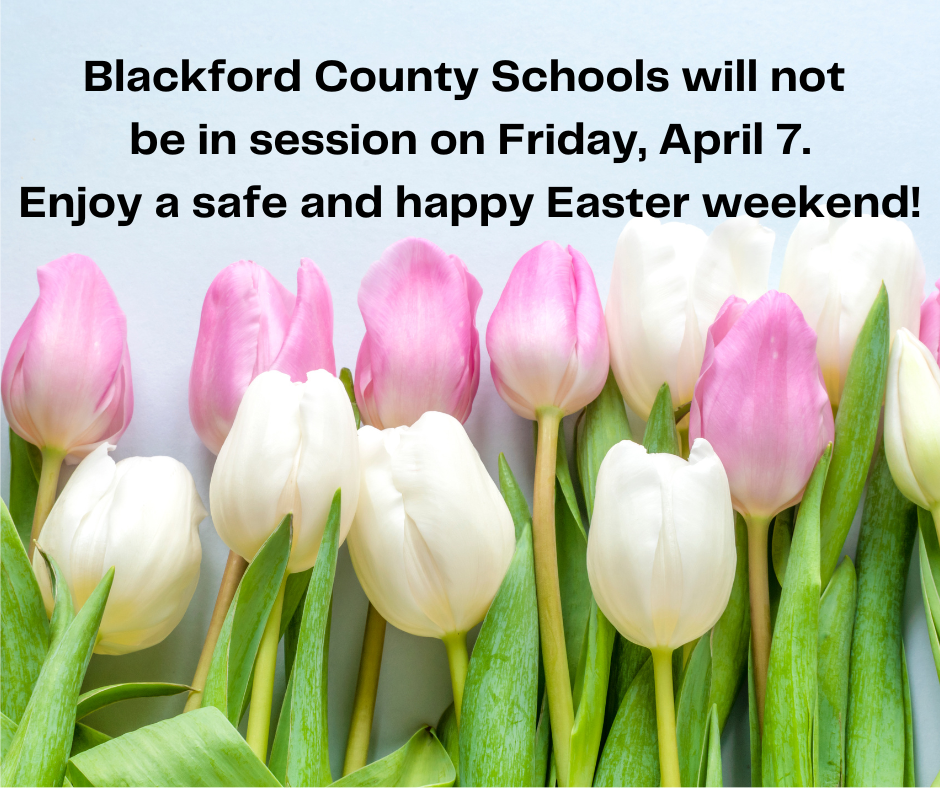 Wow! The second grade students in Mrs. Rhonda Thurman's class at BPS know their stuff! Ask them about Iowa State University. They learned over 300 facts about the Iowa State Cyclones! Great job, Cubs! #BetterAtBlackford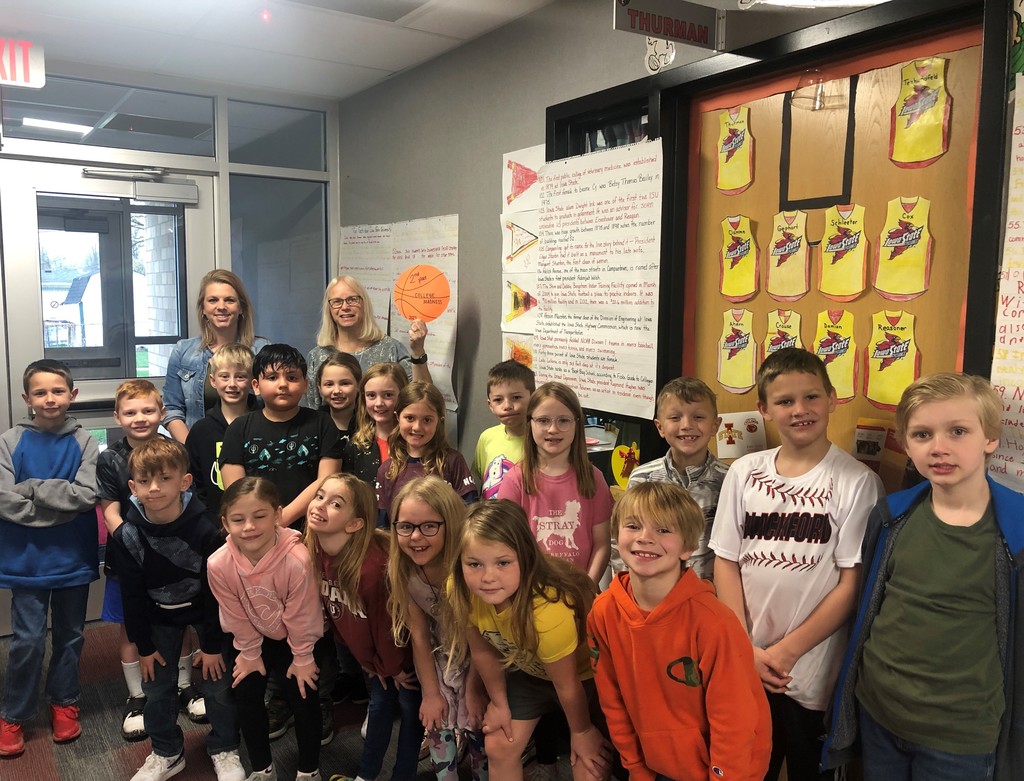 Thank you to all the parents and guardians who came out to the Incoming Kindergarten Parent Meeting last night. If you have or know of a child who will be 5 yrs old by Aug. 1, 2023 and plans to attend BCS, contact BPS at 765.348.7584. We can't wait to meet our future Bruins!


Check out this fighter, scholar and BJSHS Counselor. Ms. Monica Solga is being honored as a recipient of Purdue Fort Wayne's "Top 50 and Exemplars." She continues to be an example of grit and determination for her students and colleagues. #BruinProud
https://bit.ly/3UcV6QN

Do YOU know where Gonzaga University is located? These first graders do! Check out the Bulldogs' fans in Mrs. Jennifer Fisher's class at BPS! This year's basketball tournaments were a fun way to learn about a particular team as well as the university! Way to go, Cubs!