Check out what's happening in Mr. Rich Uggen's Manufacturing class at BJSHS. #BetterAtBlackford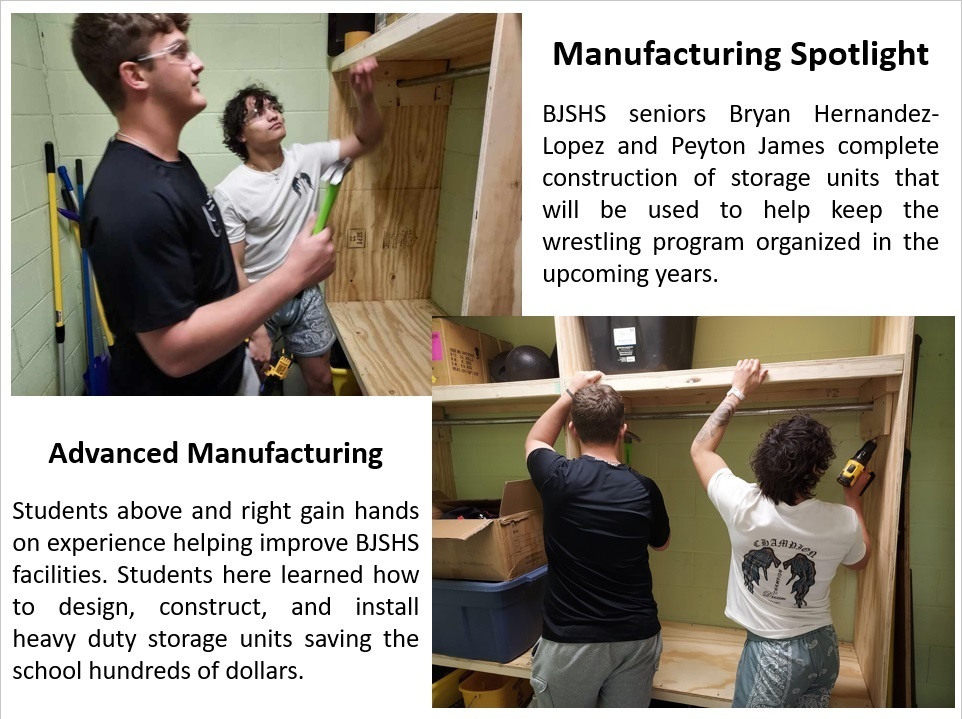 FYI, Bruins!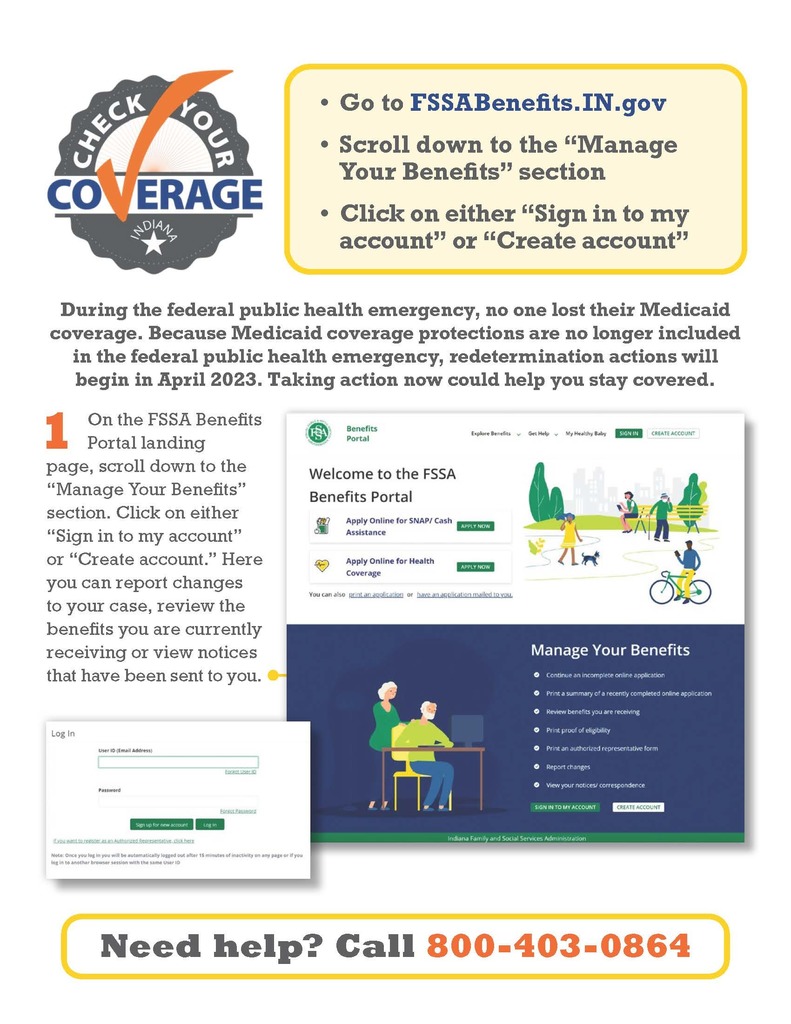 Do you know of an incoming Kindergarten student for the 2023-2024 school year? Be sure the parents know about this important upcoming Kindergarten Parent Meeting. Thank you for sharing!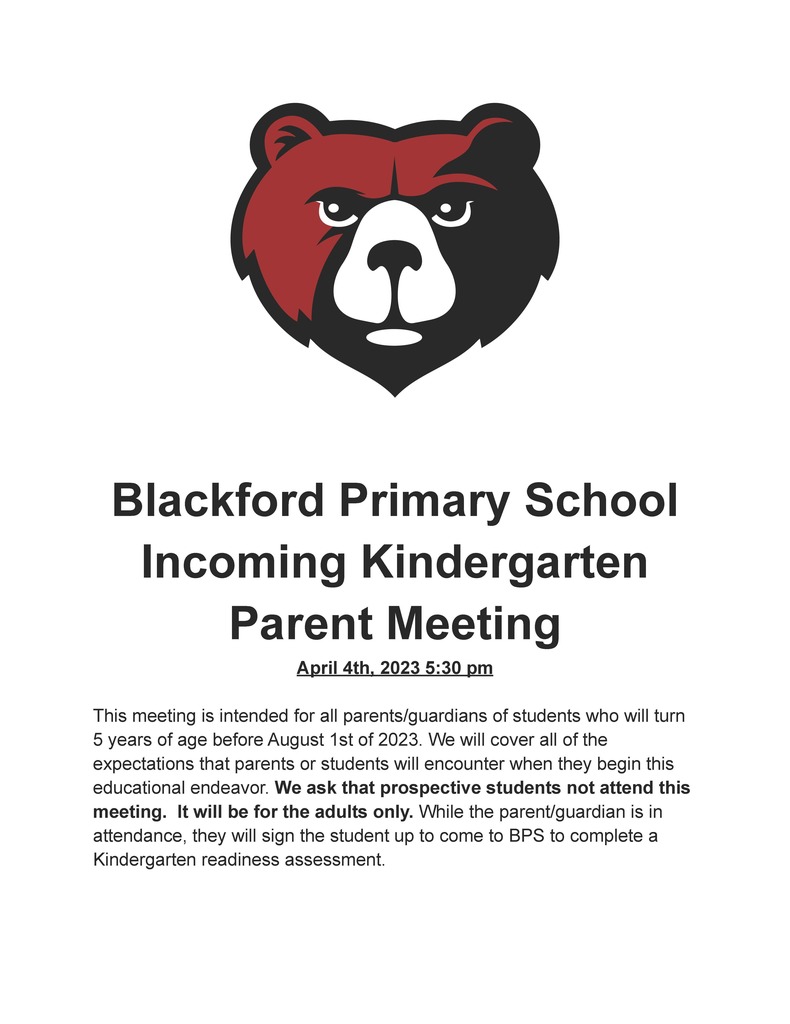 👇👇👇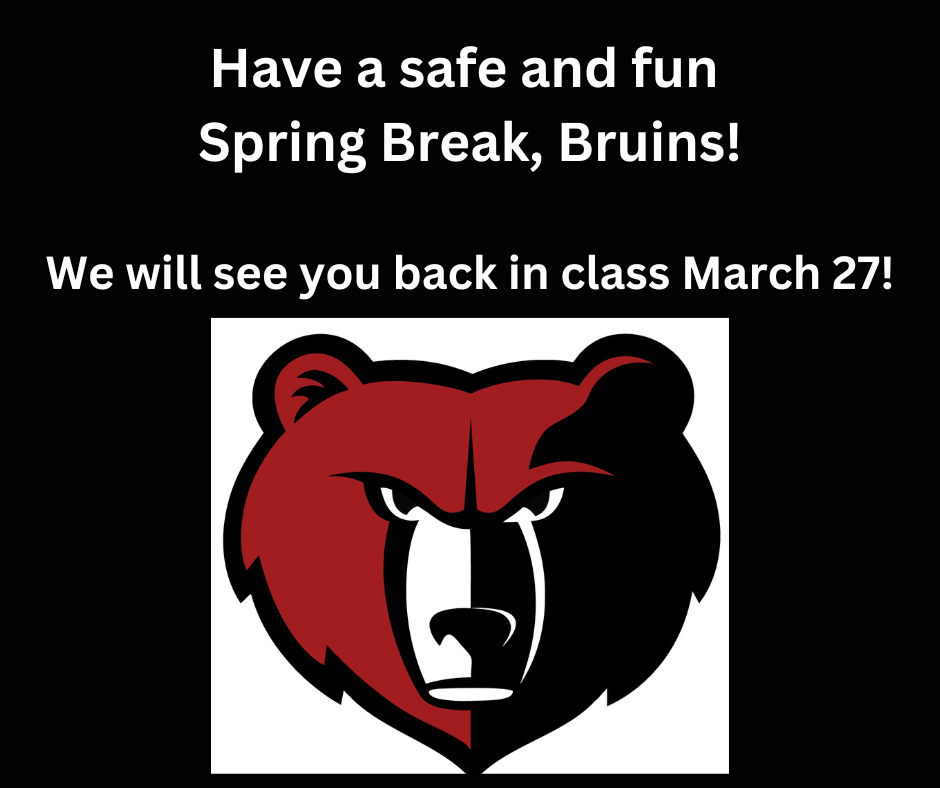 Students in Mrs. Katie Barnes' 1st grade class at BPS have been learning about bats all week! She explains, "Today we transformed our classroom and spent the day in a bat cave. We wrote about our favorite bat facts, practiced using our sense of smell to find others just like a bat and did a bat craft! We have had so much fun!!" #BetterAtBlackford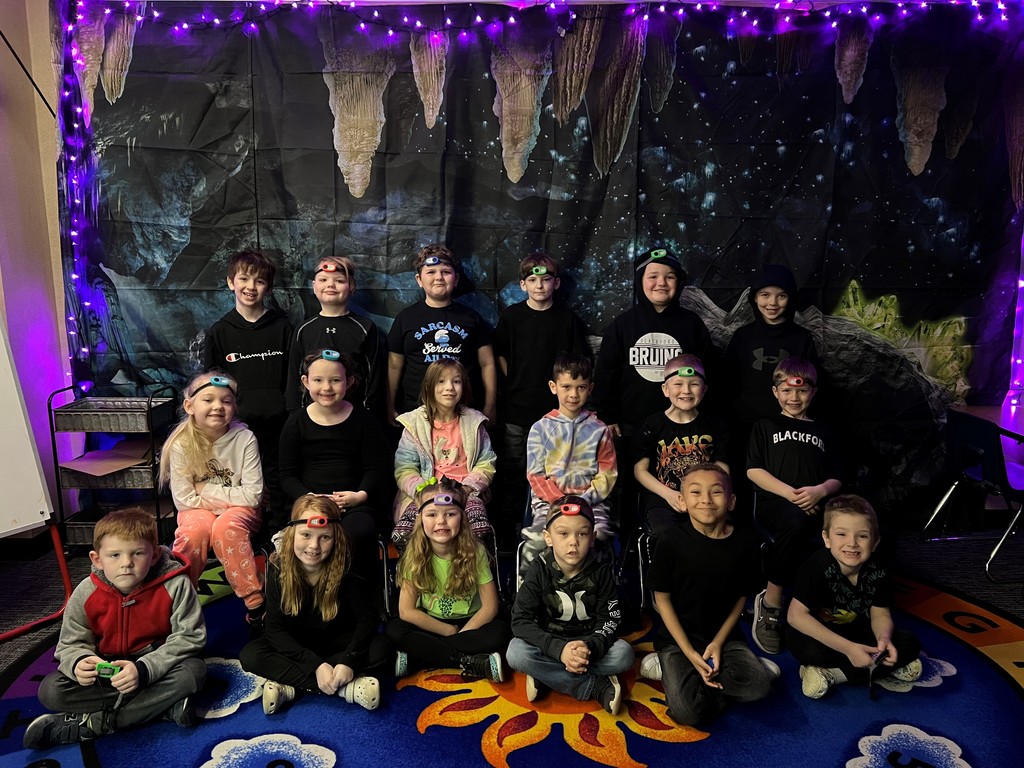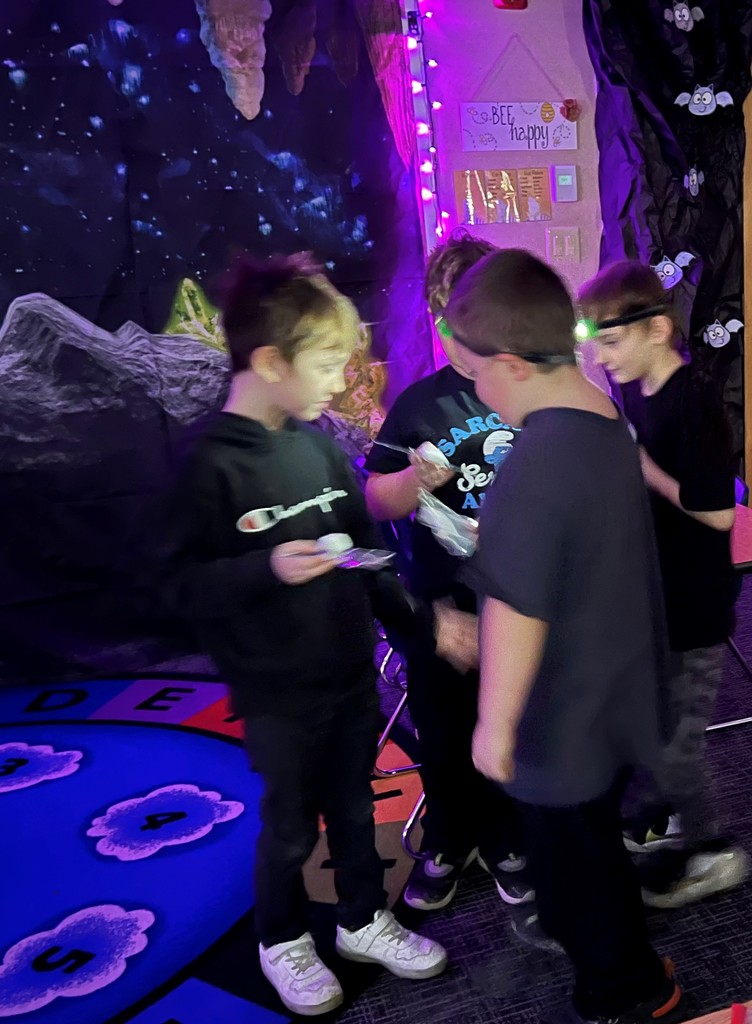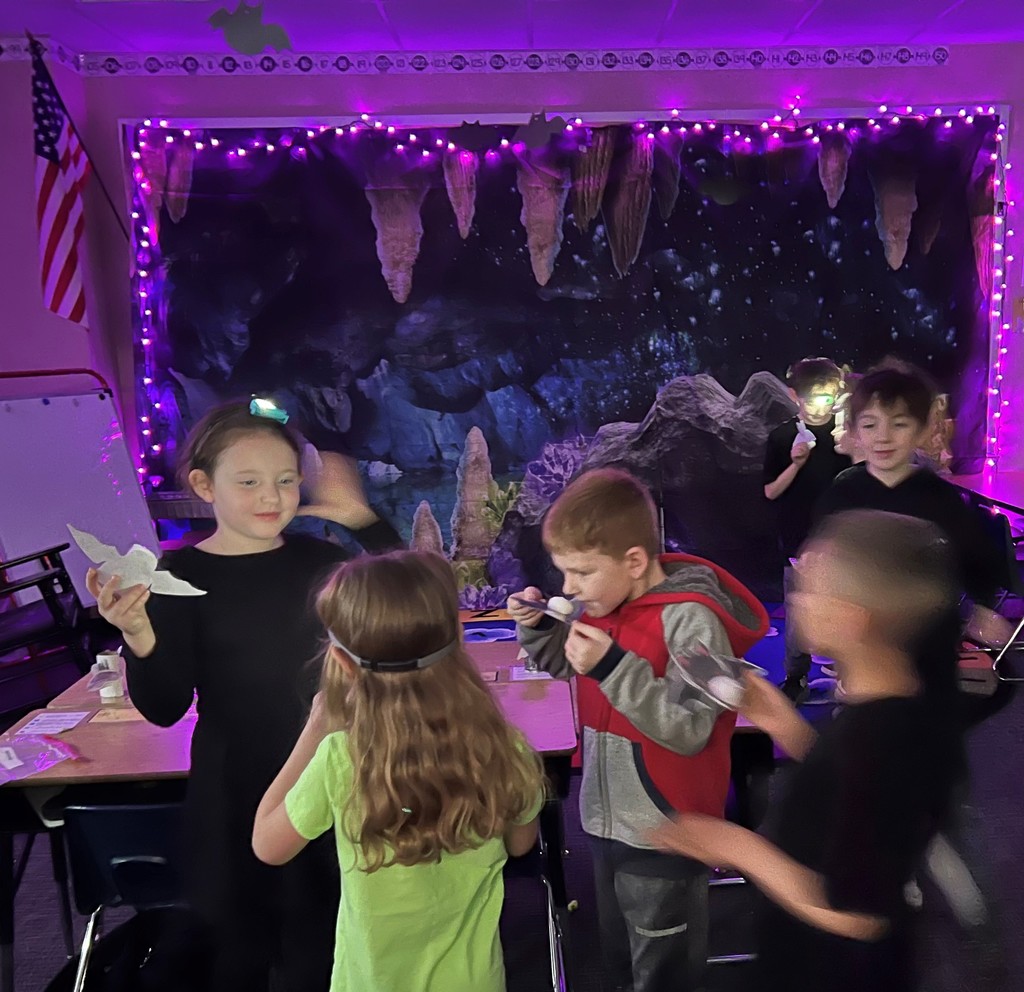 FYI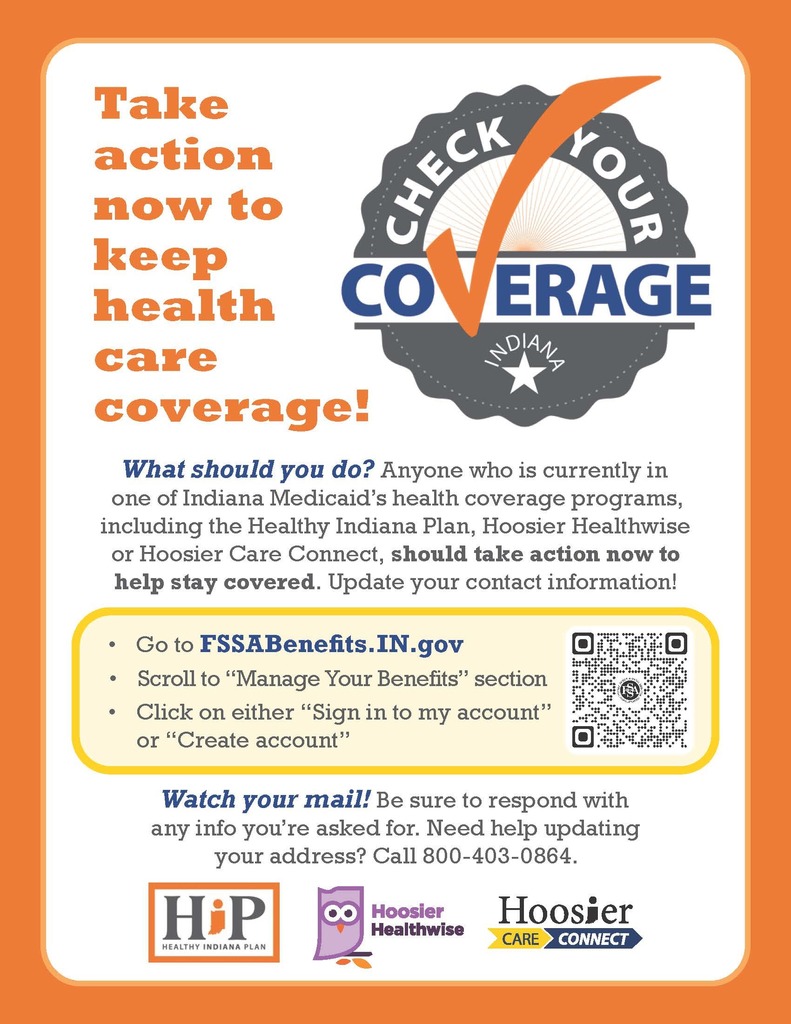 Here are a few more scenes from the school board tour of the BJSHS greenhouse. A reminder that the annual plant sale will be Saturday, May 6. Be sure and check back for more information as the sale date gets closer!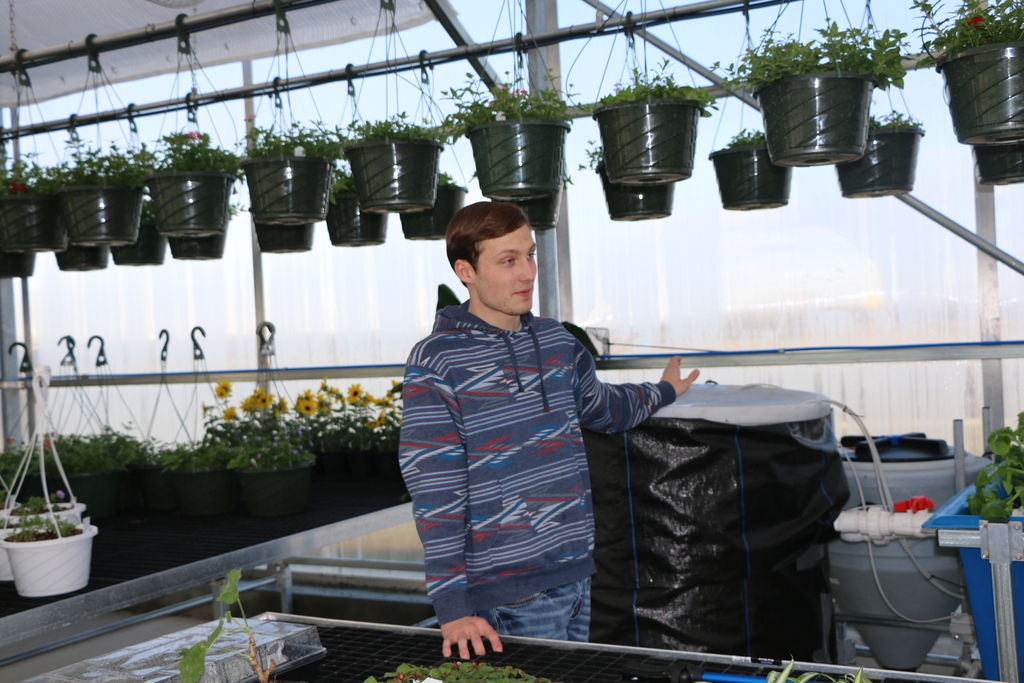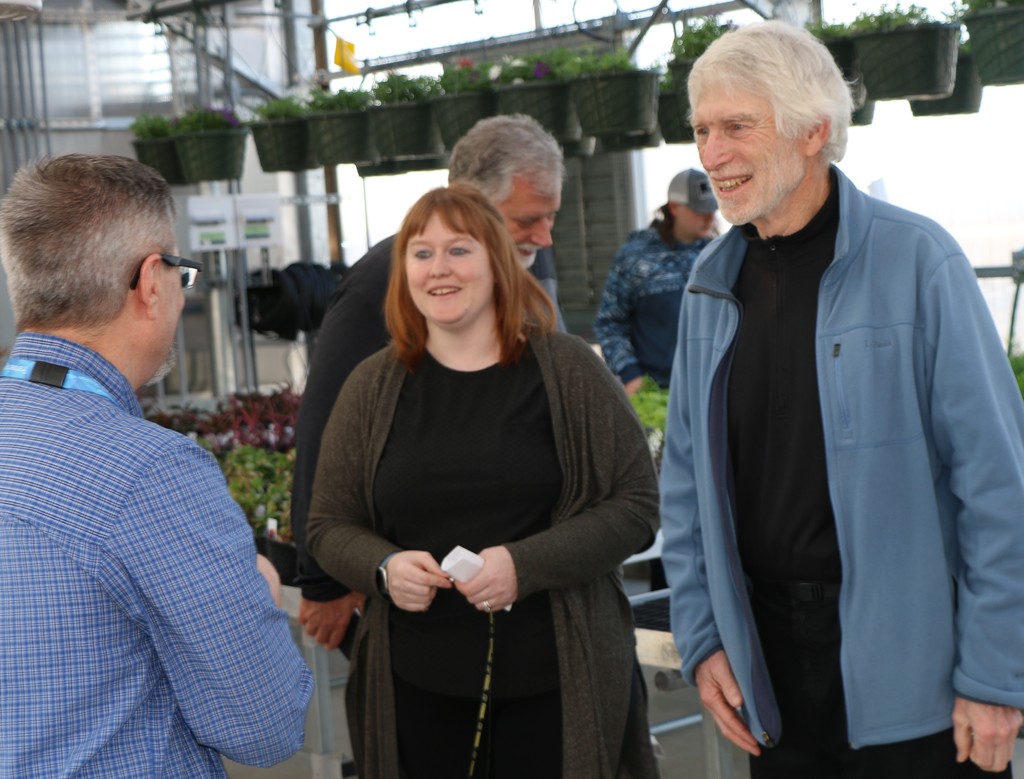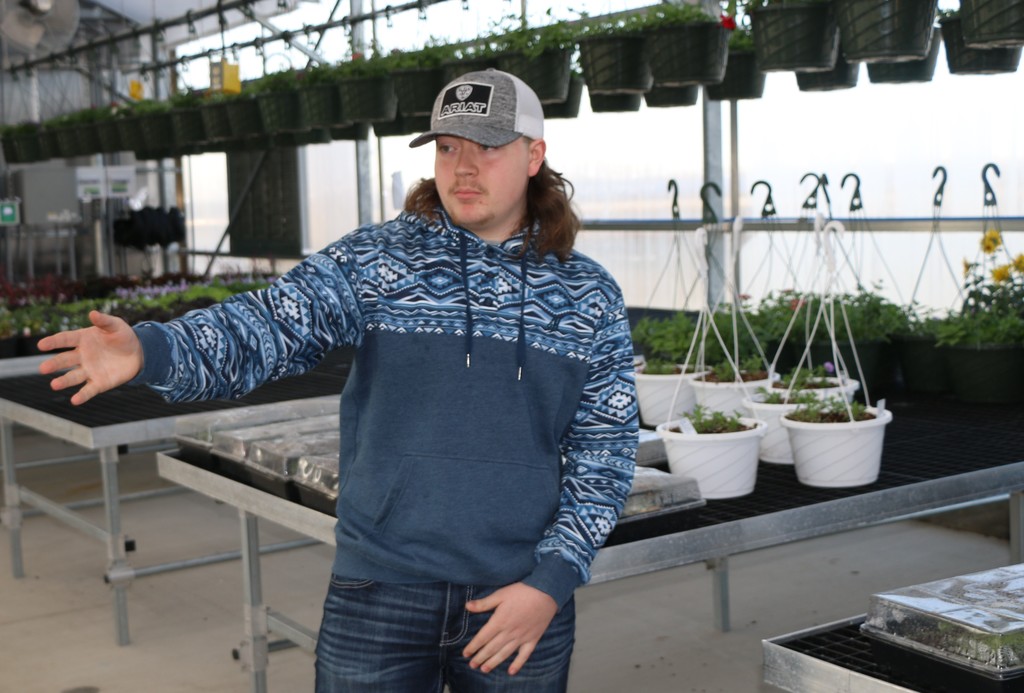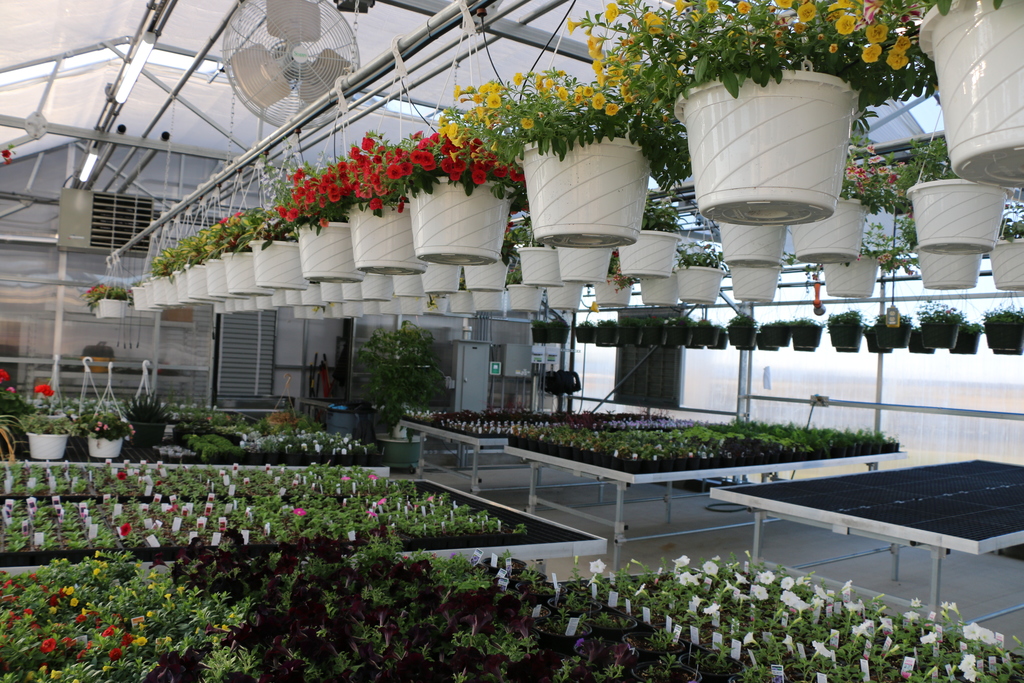 BJSHS art teacher Lena Suman directs a tour of the recently renovated art rooms at BJSHS. Renovations include a dryer room for pottery as well as more efficient work and display areas for students. #BruinProud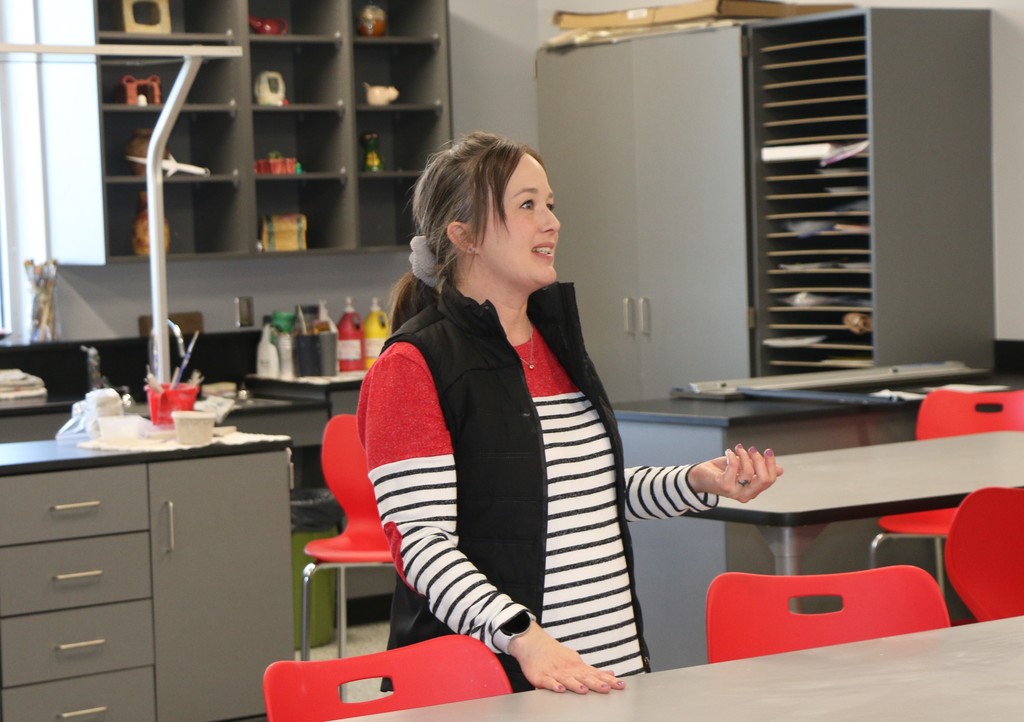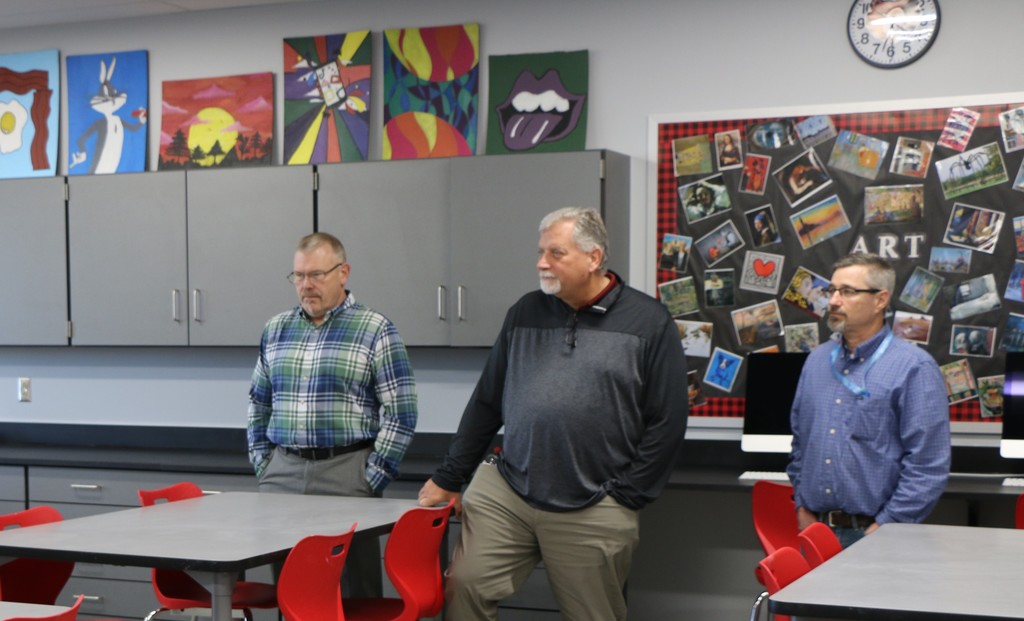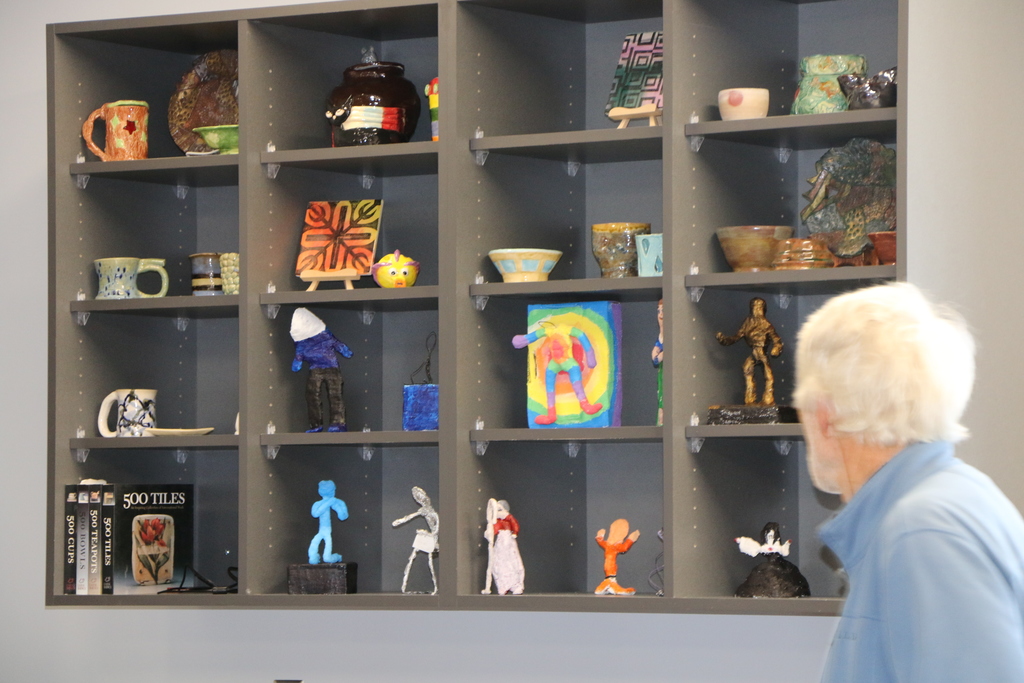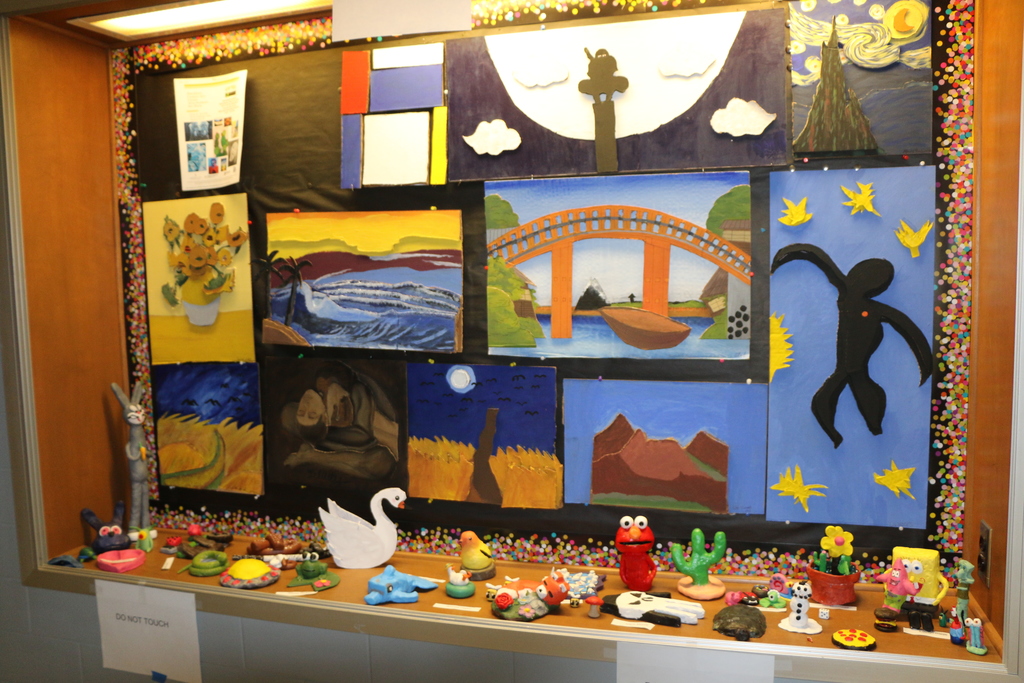 The Blackford County School Board took the show on the road last night to the Blackford Jr.-Sr. High School for the March meeting. Board members toured the recently renovated art rooms, choir room and greenhouse. #BetterAtBlackford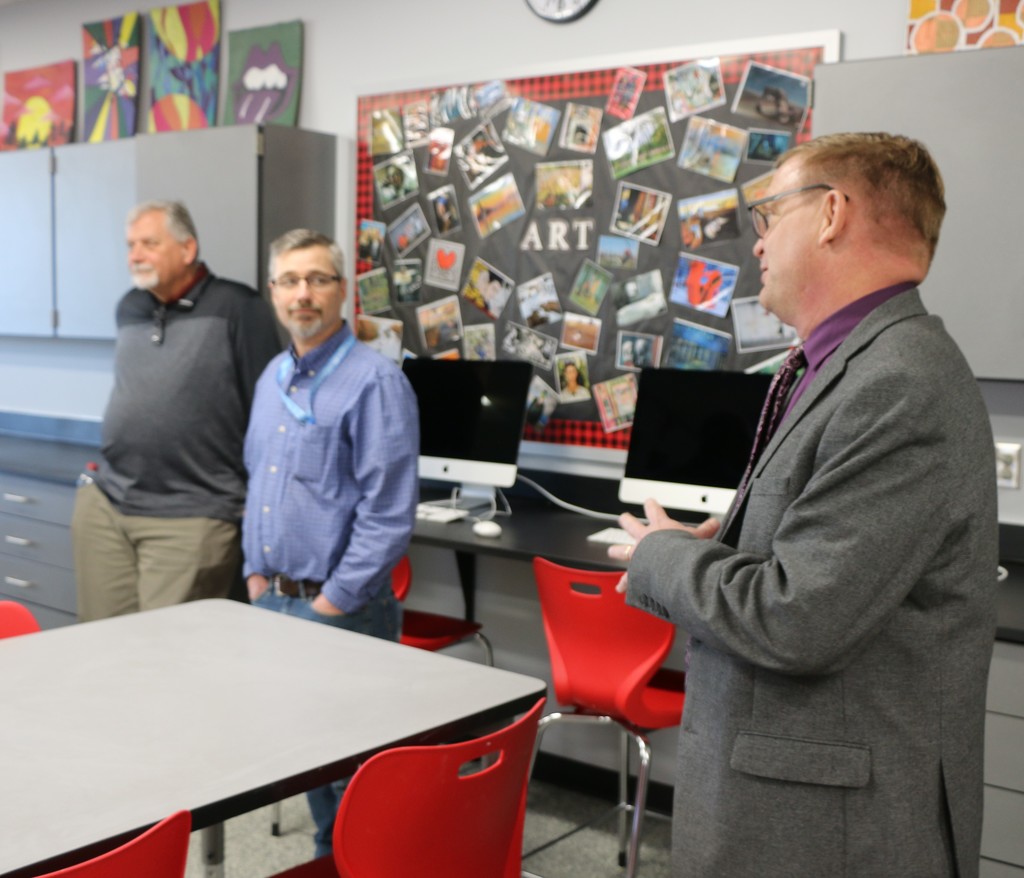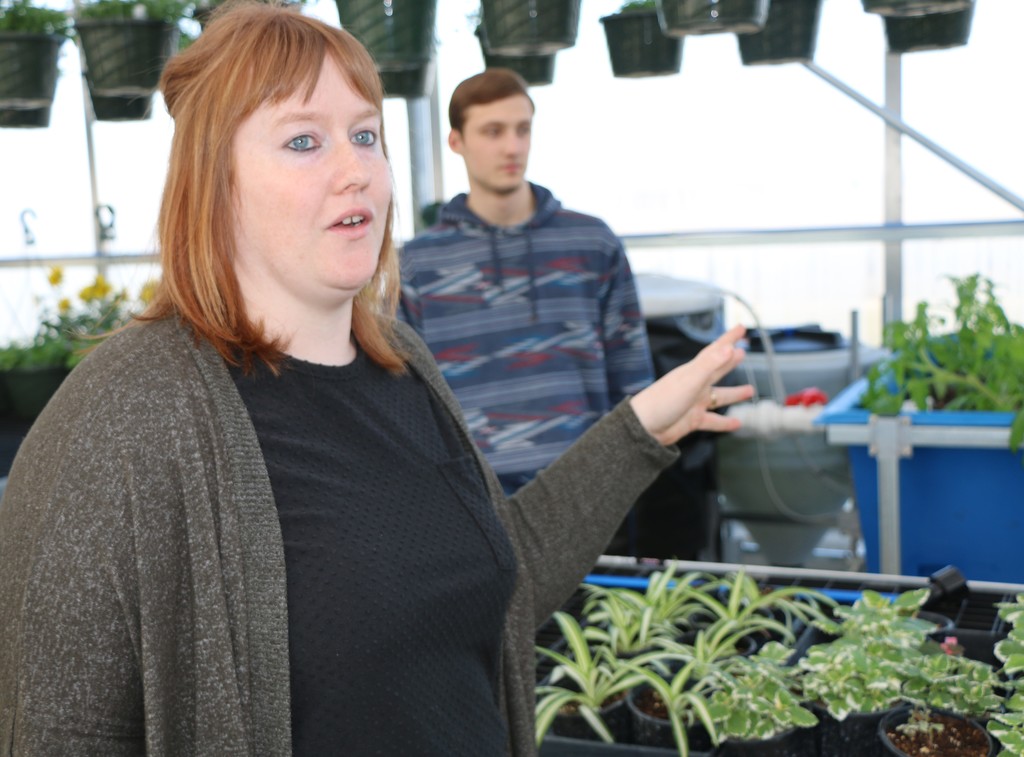 Here's more good news to start your Wednesday. The BJSHS Unified Bowling Team is going to STATE! The competition is set for this Saturday, March 18, at the Royal Pin Bowling Center in Indianapolis. Bowling action kicks off at 1 p.m. Let's go, Bruins!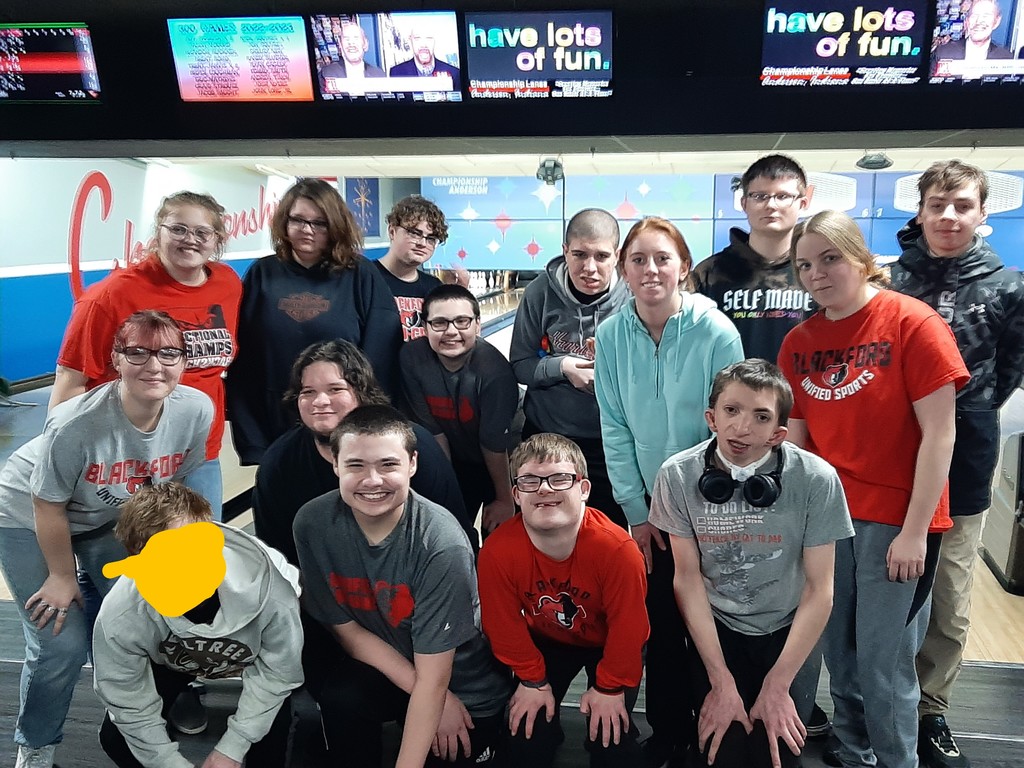 Indiana & Michigan Power presented a check to Blackford County Schools in the form of a rebate for $36,000. The rebate was part of an I&M program that offers financial incentives for recent energy upgrades to facilities. BCS renovations included heating/cooling and lighting improvements. From left: Dave Losier, City Electric Supply; Steve Holloway, I&M Commercial Field Specialist; John Stroud, BCS Facilities and Maintenance Director; and BCS Superintendent Chad Yencer.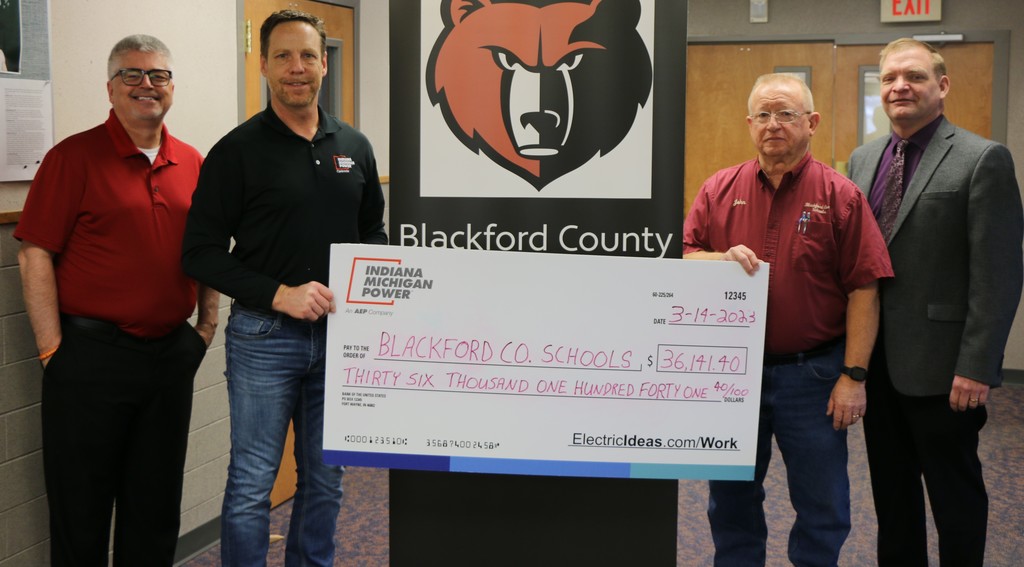 Thank you to the BPS PTO for sponsoring a fun evening of leprechaun trap making! Students and their parents/grandparents worked together to build the traps- just in time for St. Patrick's Day! The leprechaun traps will be judged and winner selected after Spring Break. Nice job!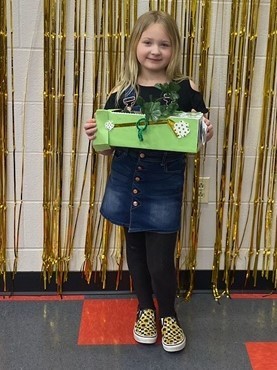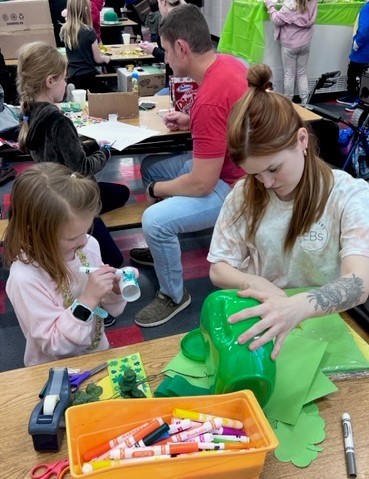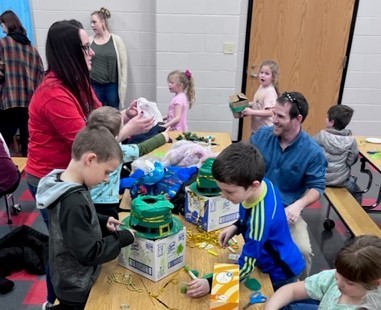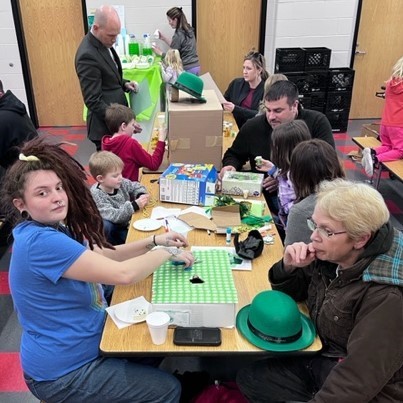 The annual Blackford County Arts Center Area Student Art Show is going up tomorrow and will be on display March 13 - April 20. This year's show will feature artworks from our 7-12 grade students as well as artworks from Southern Wells 7-12 grade students. Please join us at the opening reception Wednesday, March 15 from 5:30 - 7:30. Members of the Jazz Band will perform from 6:30-7:30. We'd love to see you there!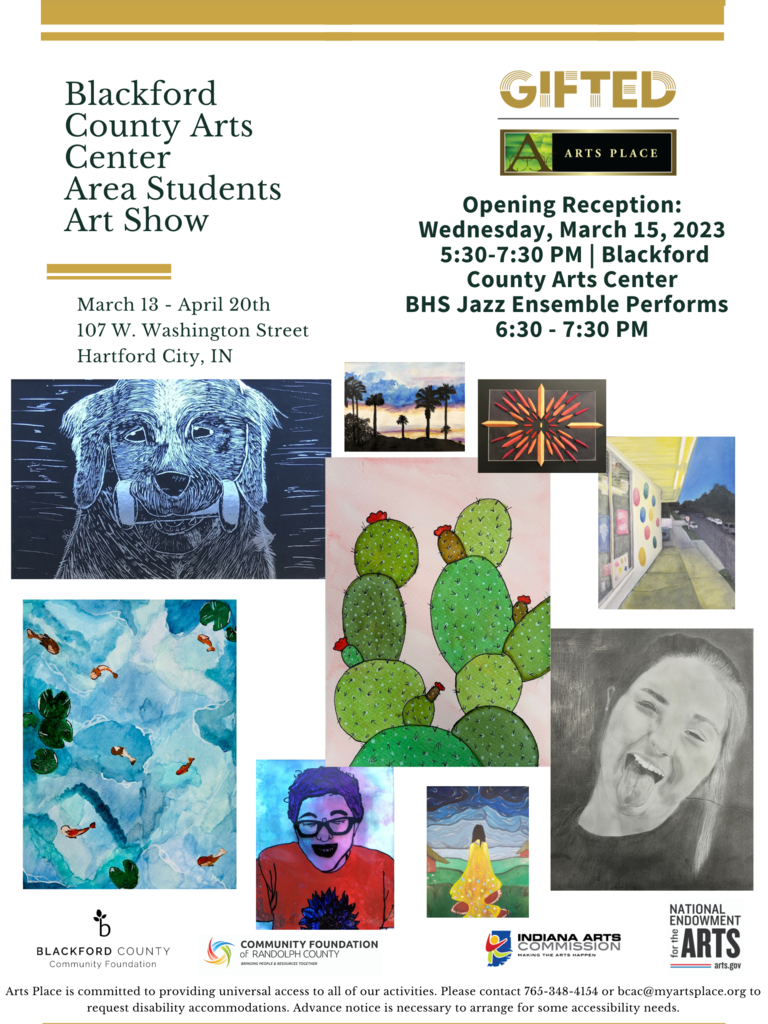 Please help us spread the word.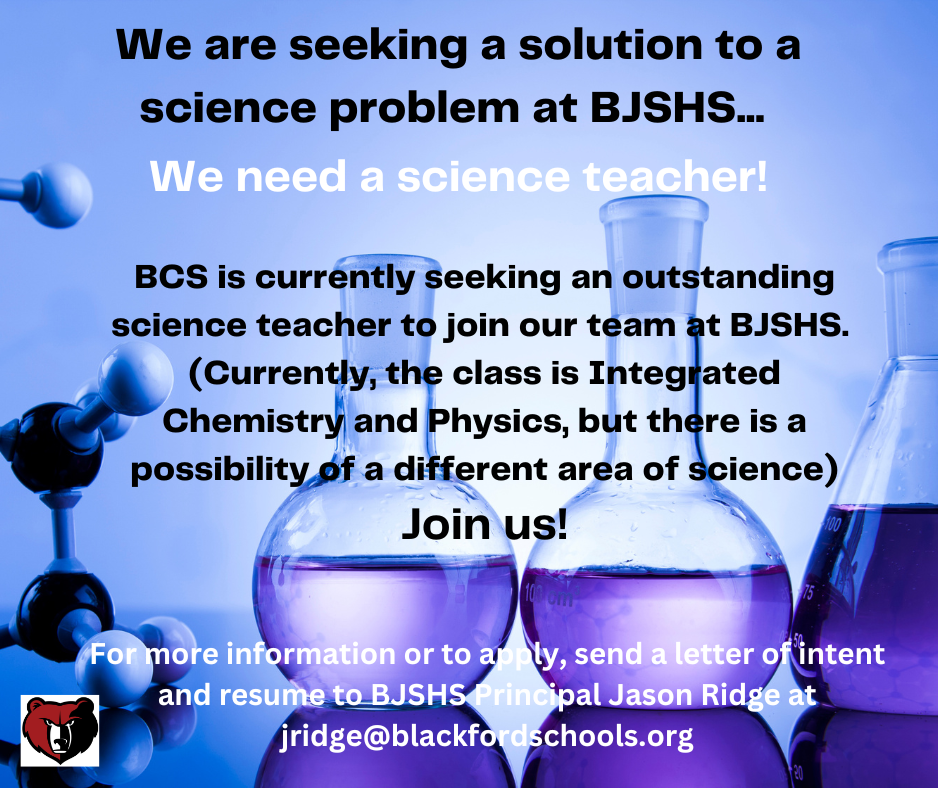 We sure could use your help! Currently, the BJSHS FFA and NHS are fundraising to help buy meals to share with our students during Spring Break (March 17-24). The $3300 goal has been met and students are well on their way to the $6600 goal. Please consider donating to this great cause!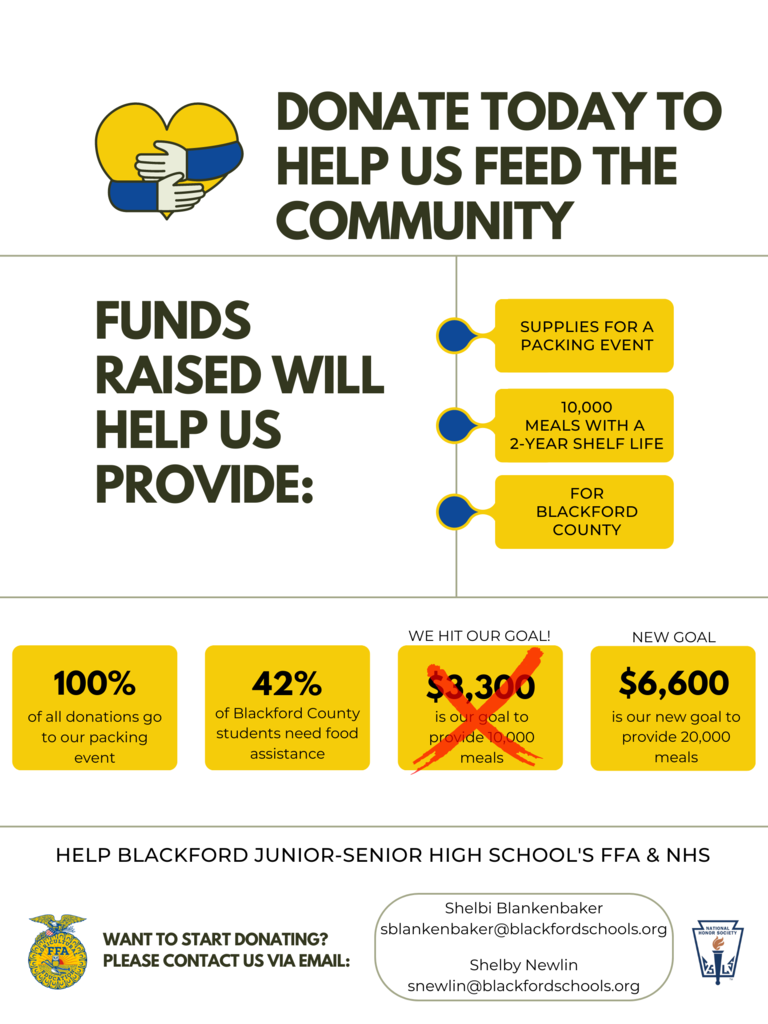 Wow and congratulations to the BJSHS CNA students who just had a 100 percent pass rate on the written portion of their state exam! Now to focus on the skills! After the exam, students enjoyed visiting other health career programs. Way to go, Bruins! Great job! #BetterAtBlackford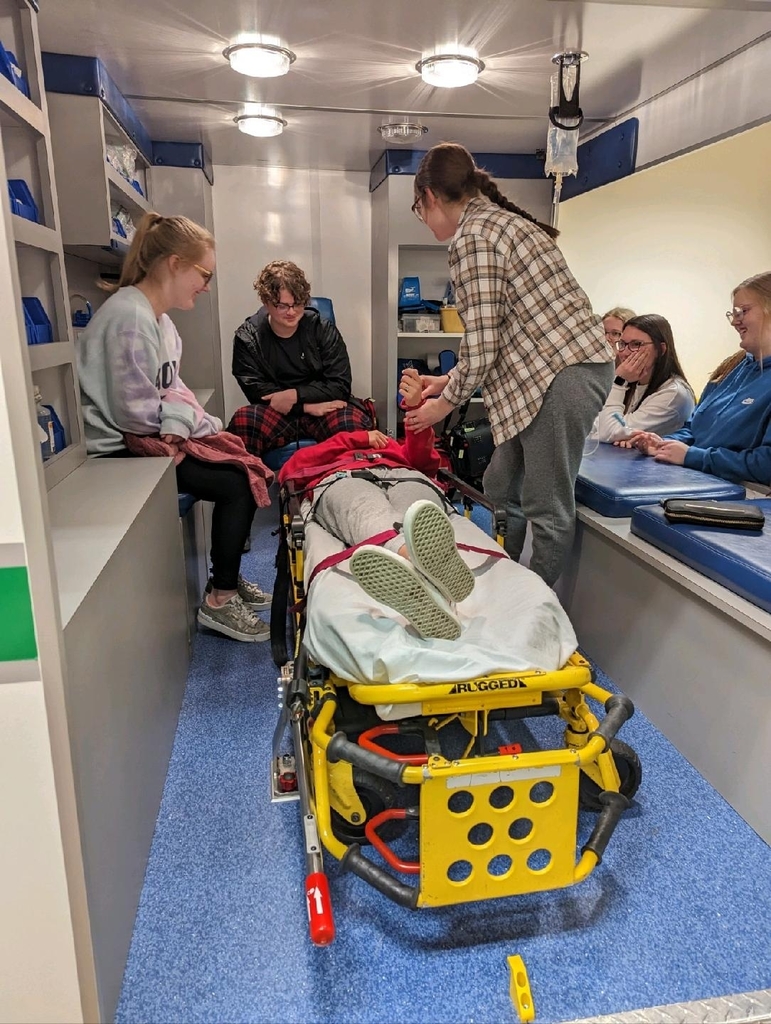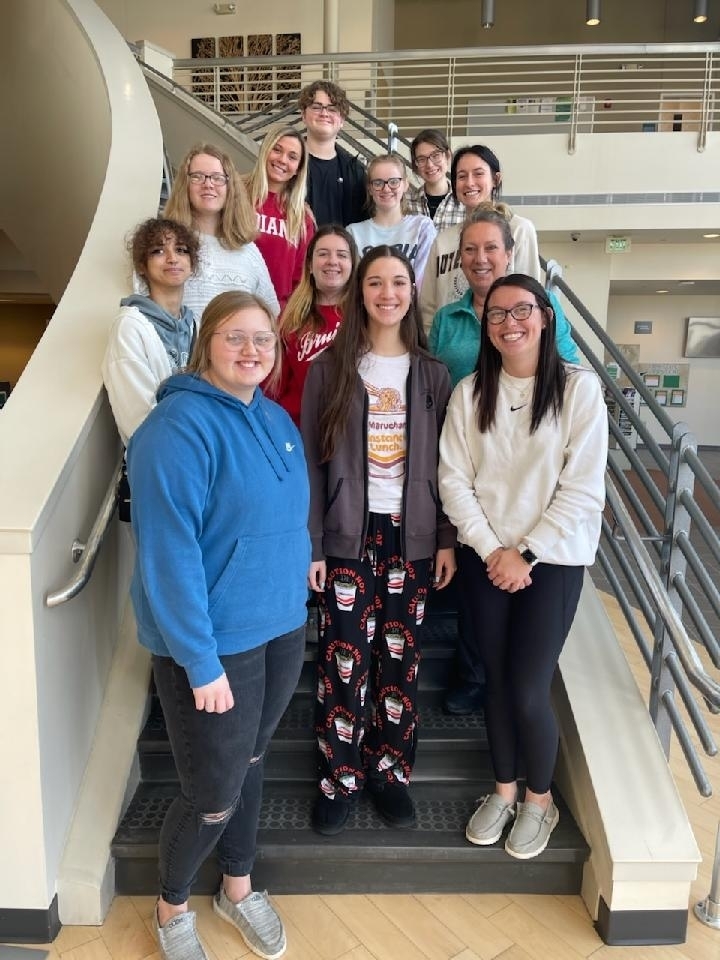 Check out the handiwork of the 7th grade students in Mr. Rich Uggen's Engineering and Technology class at BJSHS. Nice job on the coat racks, Bruins! #BetterAtBlackford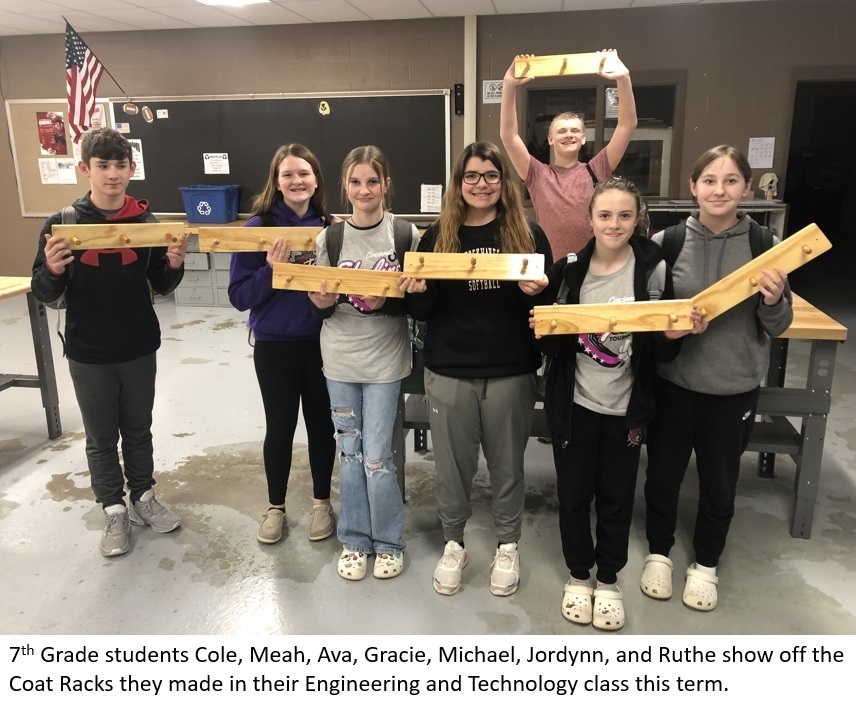 A big thank you to everyone who came out for the BJSHS Choir Concert! We sure are proud of our talented singers. Great job! #BetterAtBlackford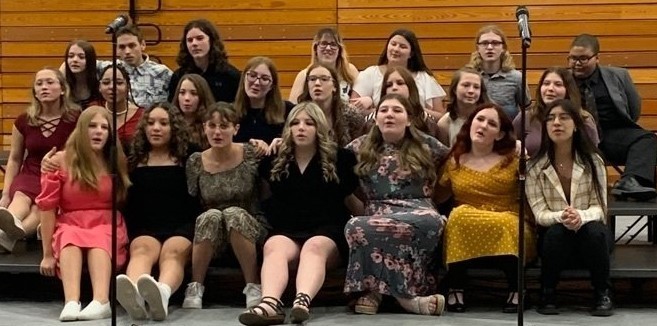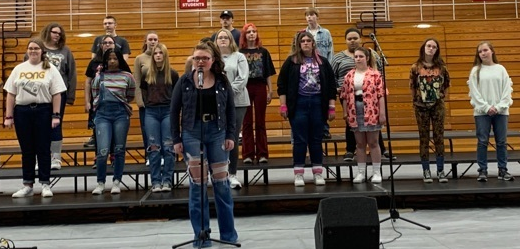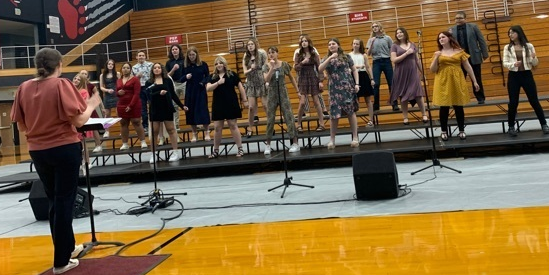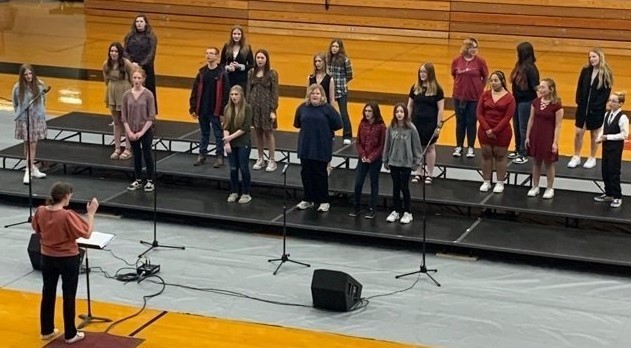 When you ask your BPS student what happened at school today, the answer may be this! 👇🐶 Our friends, and canine friends, from Ultimate Canine stopped by for a visit. Talk about a lot of smiling faces! Thank you, Ultimate Canine, for a great visit! #BetterAtBlackford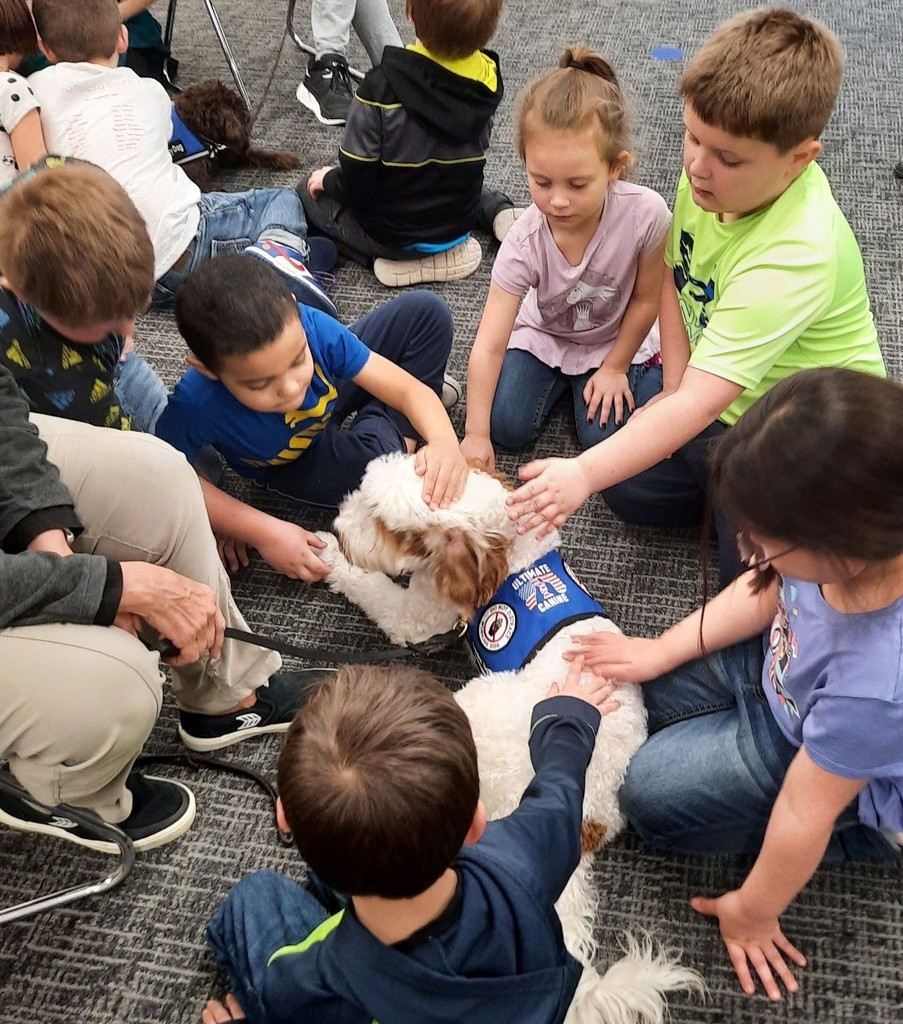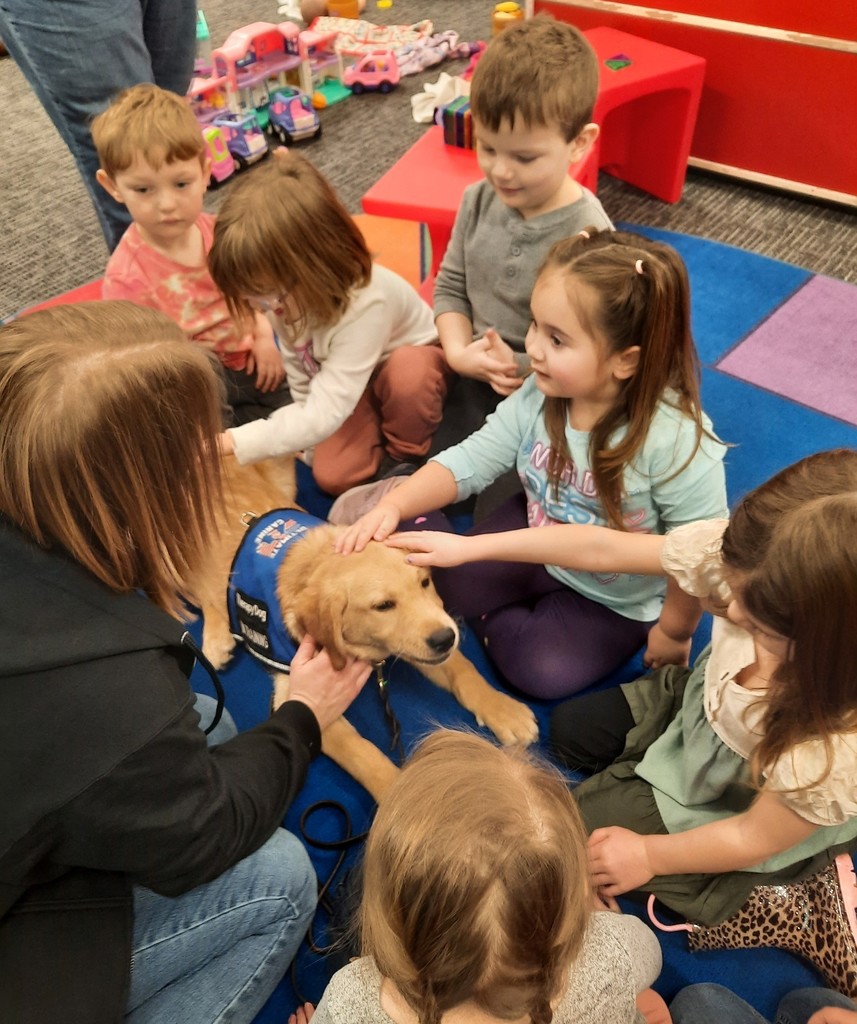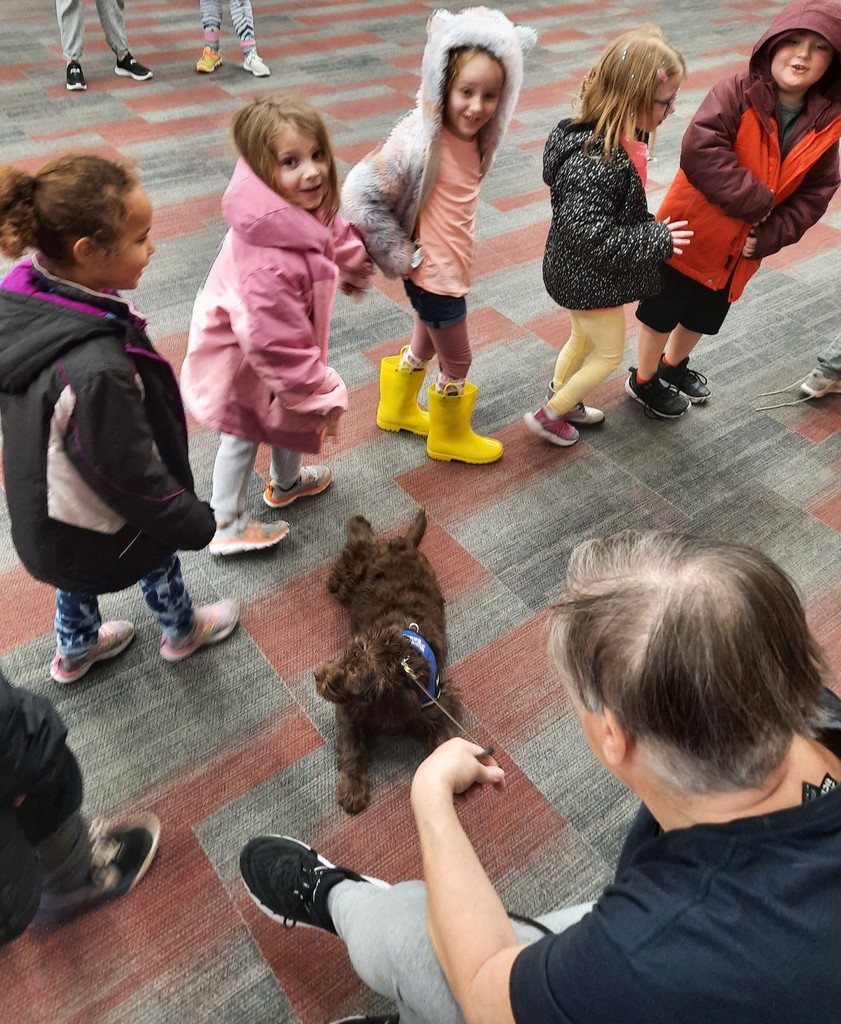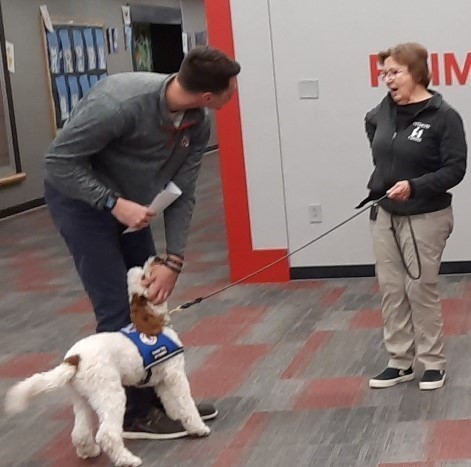 BJSHS seeks a head volleyball coach. Join us! #BetterAtBlackford