Are you looking for a way to make a difference in the life of a child? Join us at Blackford County Schools! Check out the latest job openings.
https://bit.ly/3f1pU3P
Come work with us. It's #BetterAtBlackford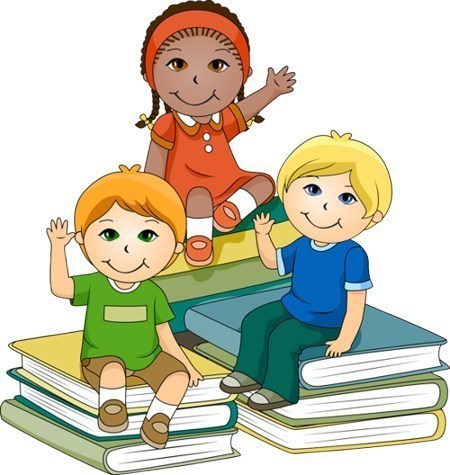 Reminder: In-Person Registration is underway today until 7 p.m. at MES and NS. July 28 - Back to School Carnival - Montpelier - 10 a.m. - noon July 29 - In-Person Registration - BJSHS/BIS - 8 a.m. to 7 p.m. (Devices may be picked up at BJSHS) #BetterAtBlackford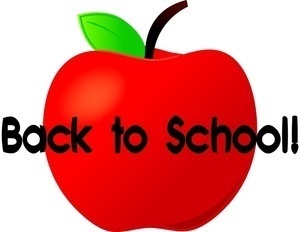 Have you signed up your student for classes? Please take a moment to review this important 2021-2022 Back to School Registration information.

BCS Latchkey services are available for students in grades K-6 after school at Northside. Your child will participate in activities such as outdoor play, learning life skills, homework assistance, and fun learning centers. Fees: After school dismissal until 4:30 p.m. $3/day. After 4:30 until 6 p.m. will be $6/day. Interested in this service for your student(s)? Fill out this questionnaire:
https://bit.ly/3BpHuIn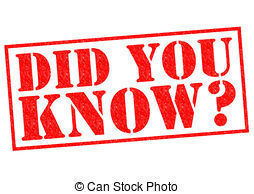 We're excited to share info about this year's Back to School Carnival! What a great way to combine free school supplies and a whole lot of fun! Mark your calendars!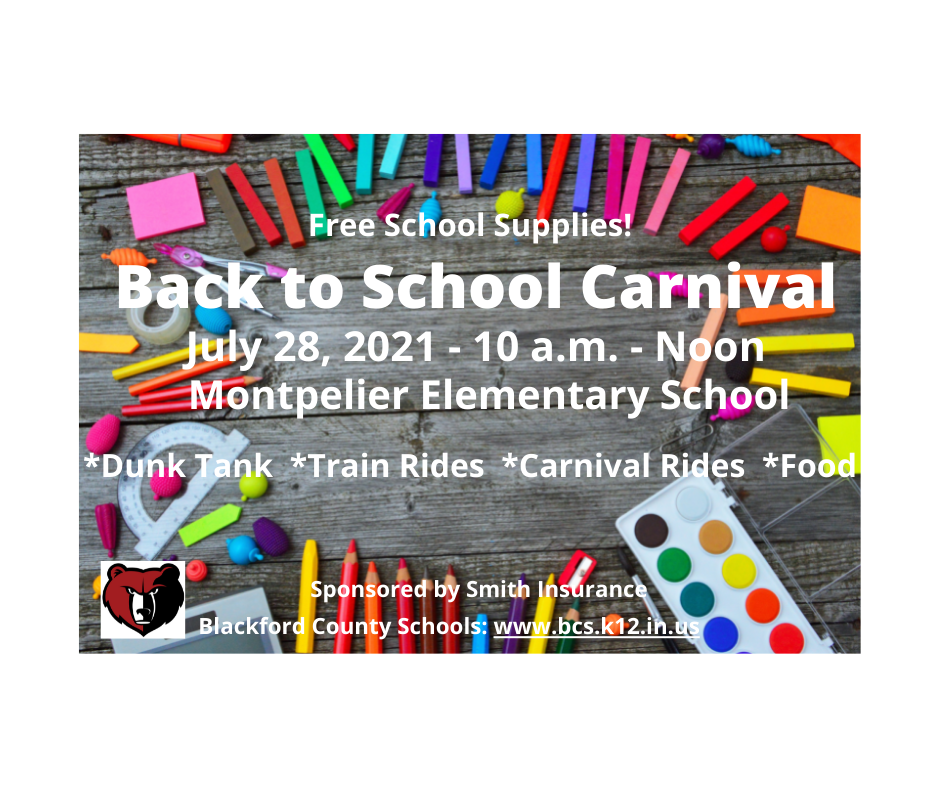 Who says teachers get the summer off? BCS teachers Rachael Shadiow, Katie Barnes, Title I Interventionist Tawnya McVicker, and Instructional Coach Monica Myers recently spent a week in Orton-Gillingham comprehensive literacy training. They are making Blackford better!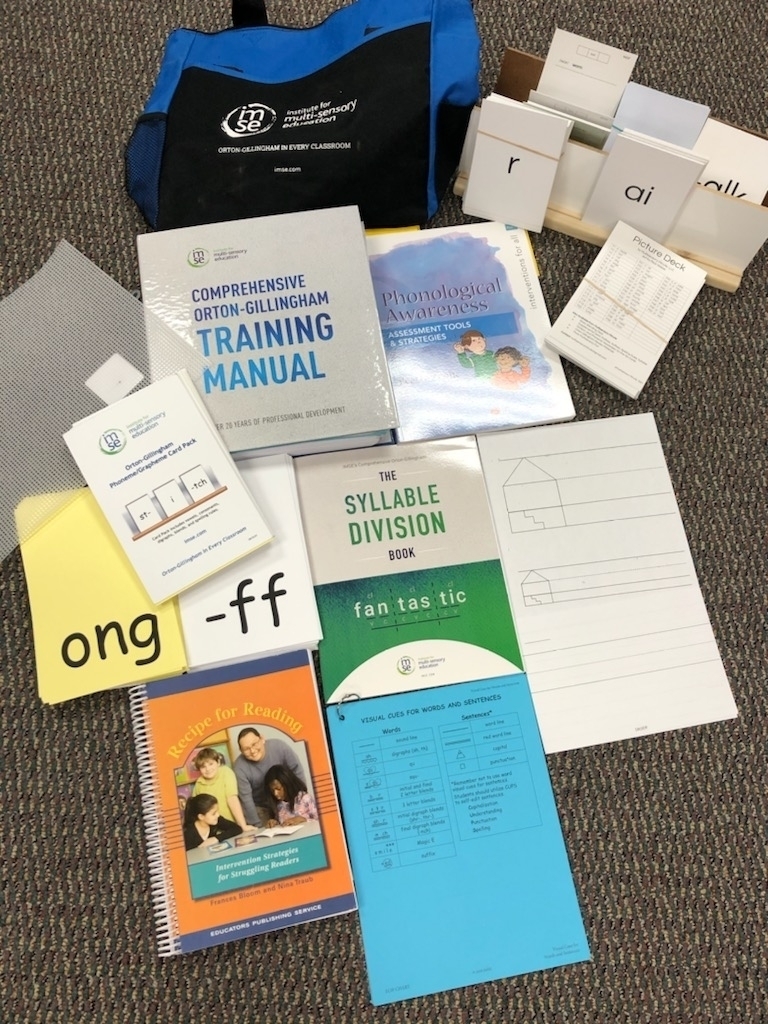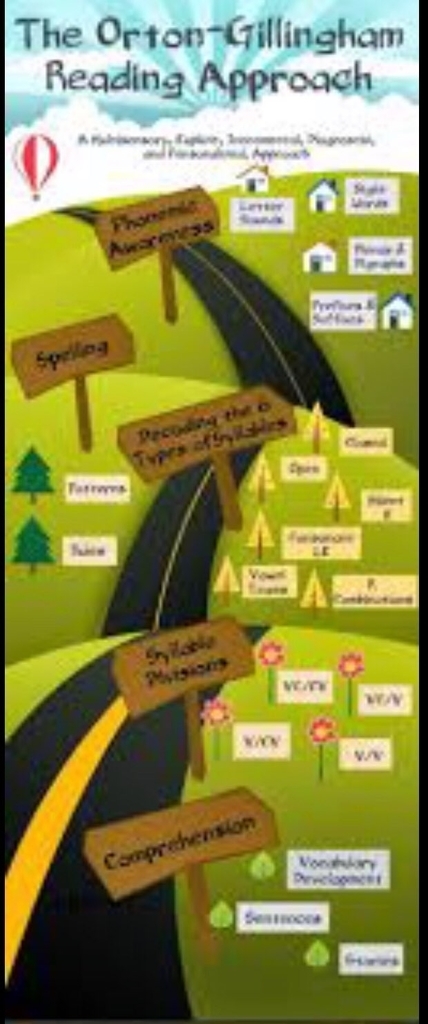 Considering a new job? Check out the employment opportunities BCS currently has to offer:
https://bit.ly/3zepdM4


Blackford County Schools has a wide variety of unused tables, chairs, file cabinets, TVs, teacher's desks, and SO much more currently available for sale! Here's the important part, we need this stuff gone and in a hurry! 👇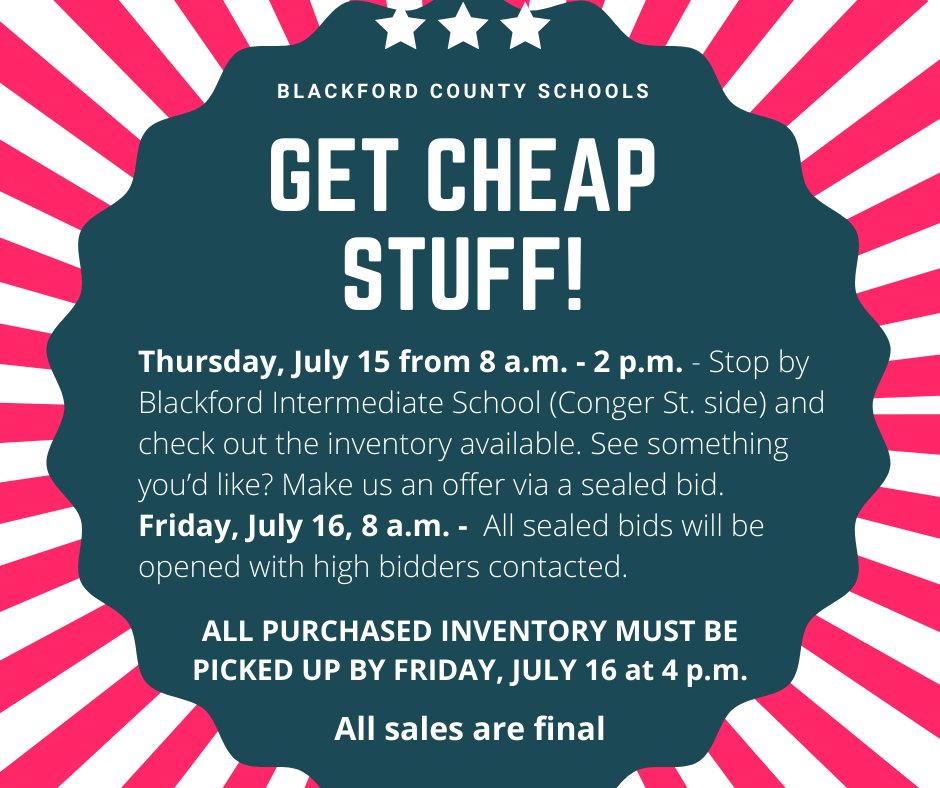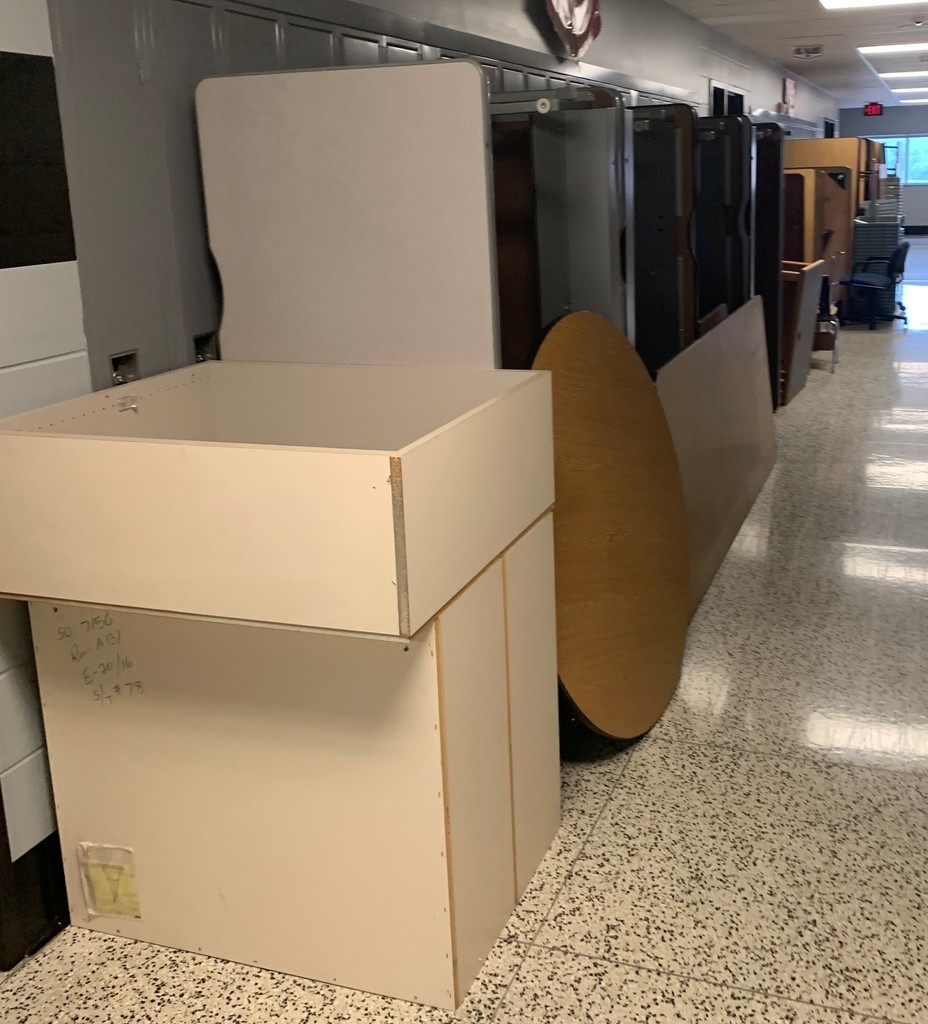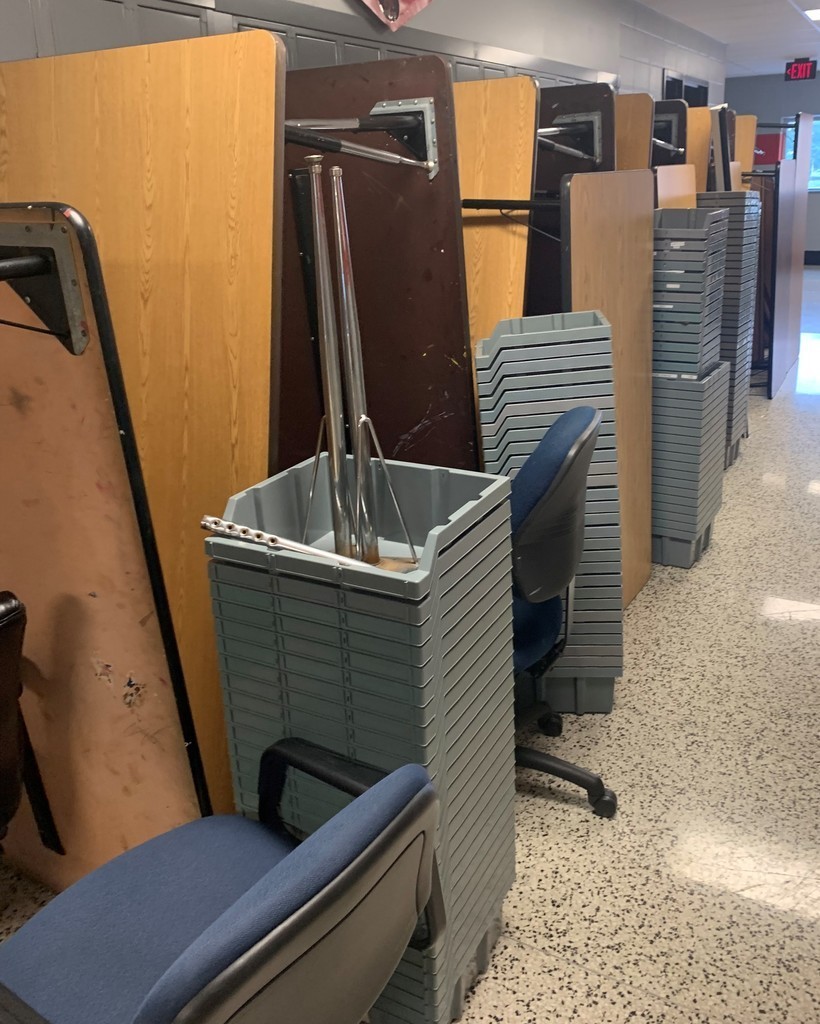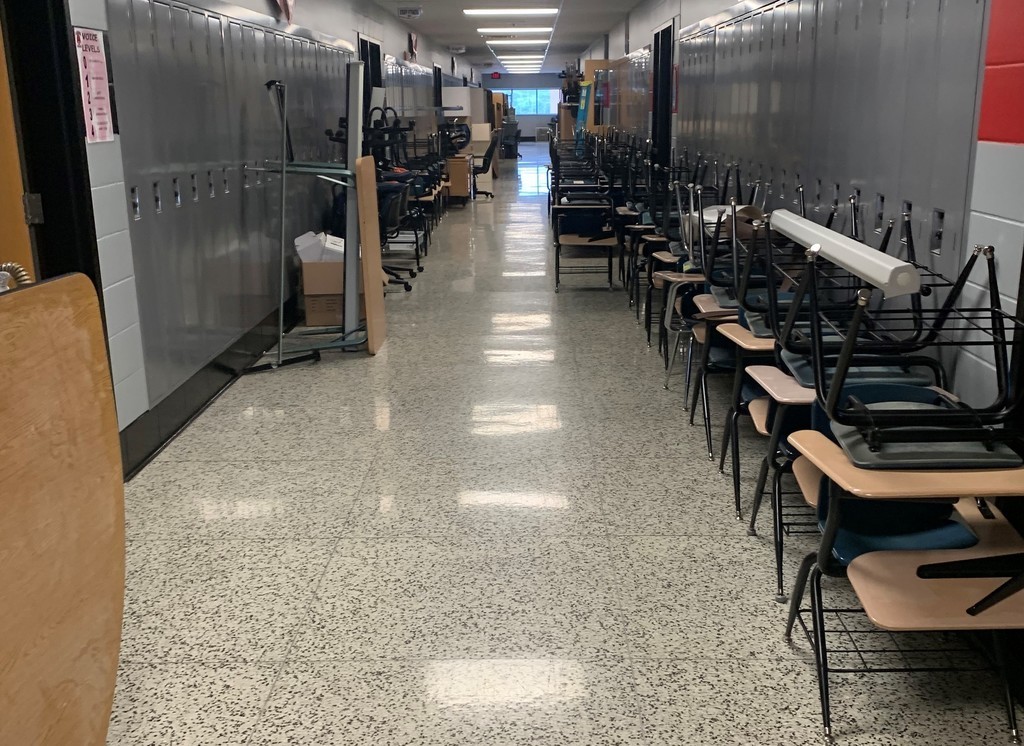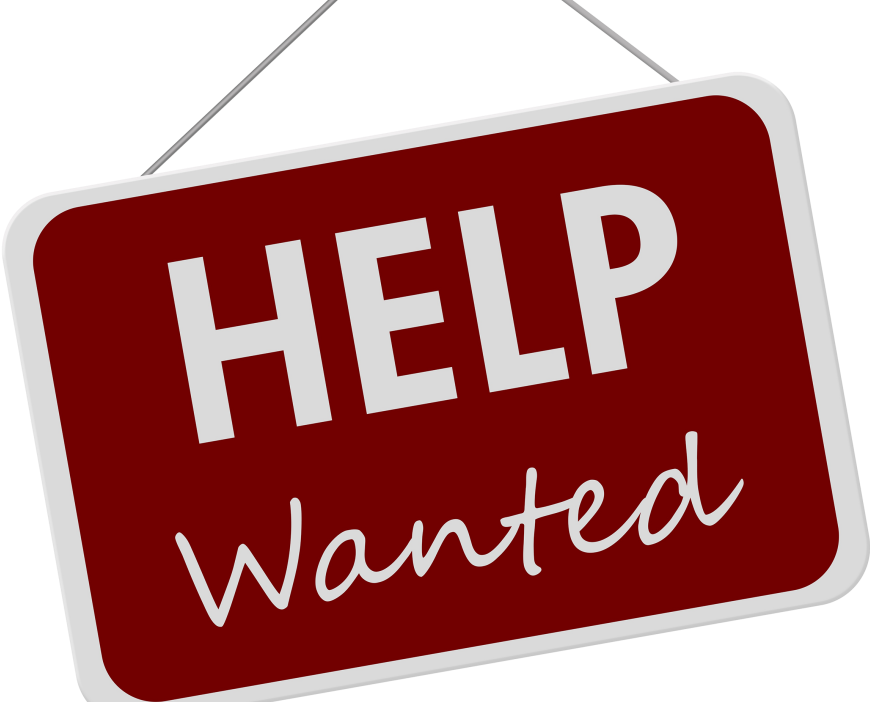 School is just #BetterAtBlackford

It's #BetterAtBlackford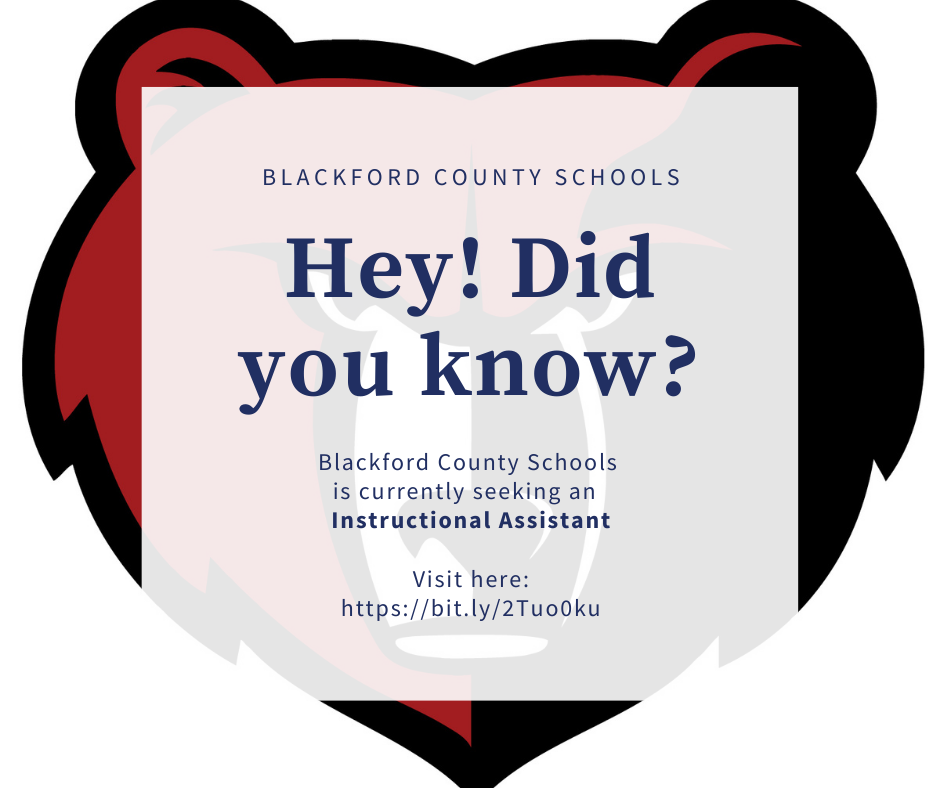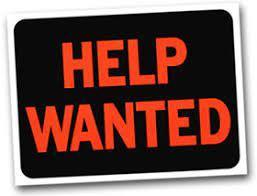 We're looking for our future Bruins! Have you registered your incoming Kindergarten student for the 2021-2022 school year? Please take a moment to review the registration information.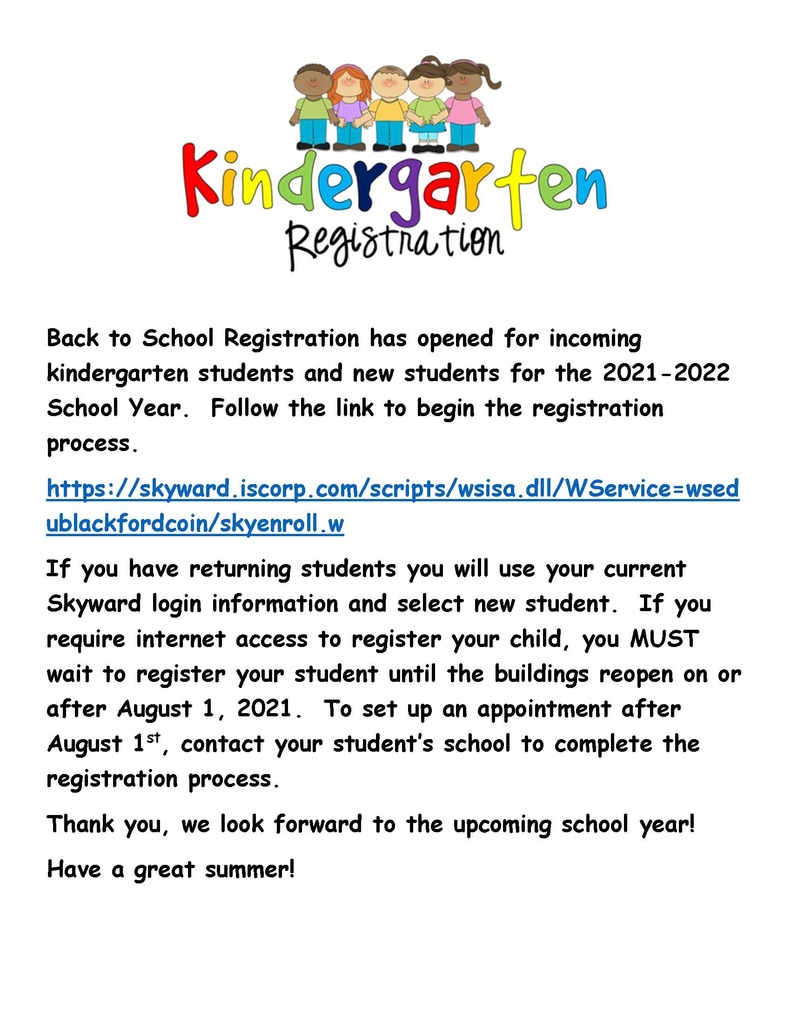 Superintendent Chad Yencer announces that as of July 1, masks will be OPTIONAL in all Blackford County Schools facilities. Look for more information to follow before the first day of school on August 11.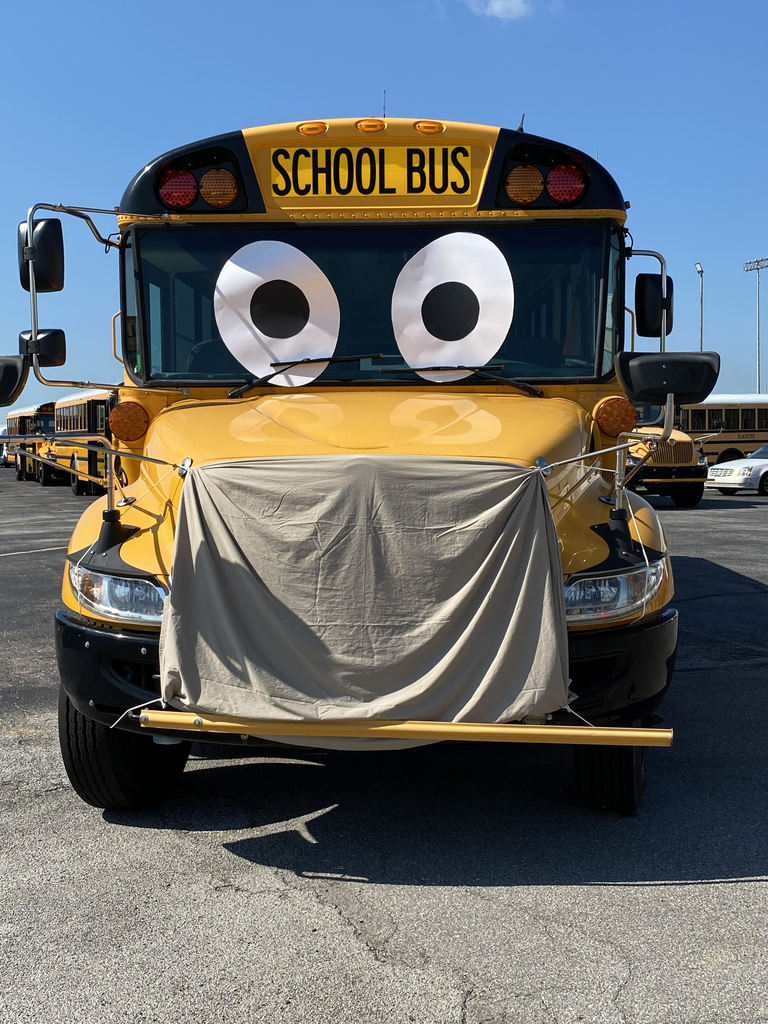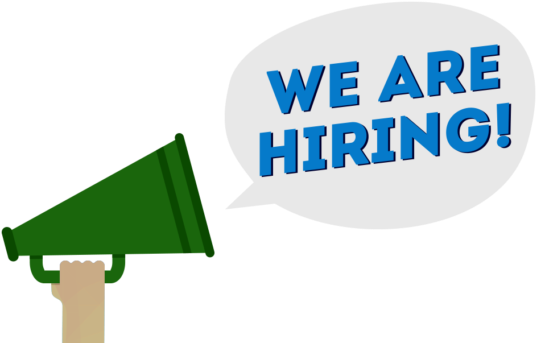 We're already planning for next school year! Please take a moment to review this important 2021-2022 Back to School Registration information.

Just a reminder that Online Registration is currently open, but if you prefer In-Person Registration, we have you covered!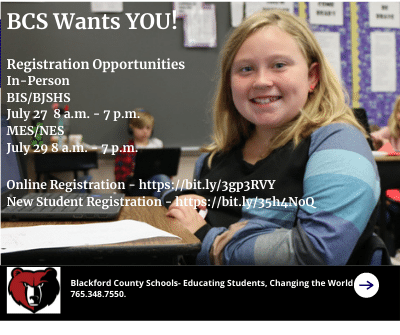 It's the last day of Camp Adventure! According to Mrs. Redford, it's been a fantastic week! From building cars and singing karaoke to creating cricket habitats and launching toy ducks, fun was had by all. Thanks for a great Camp Invention 2021. We look forward to 2022!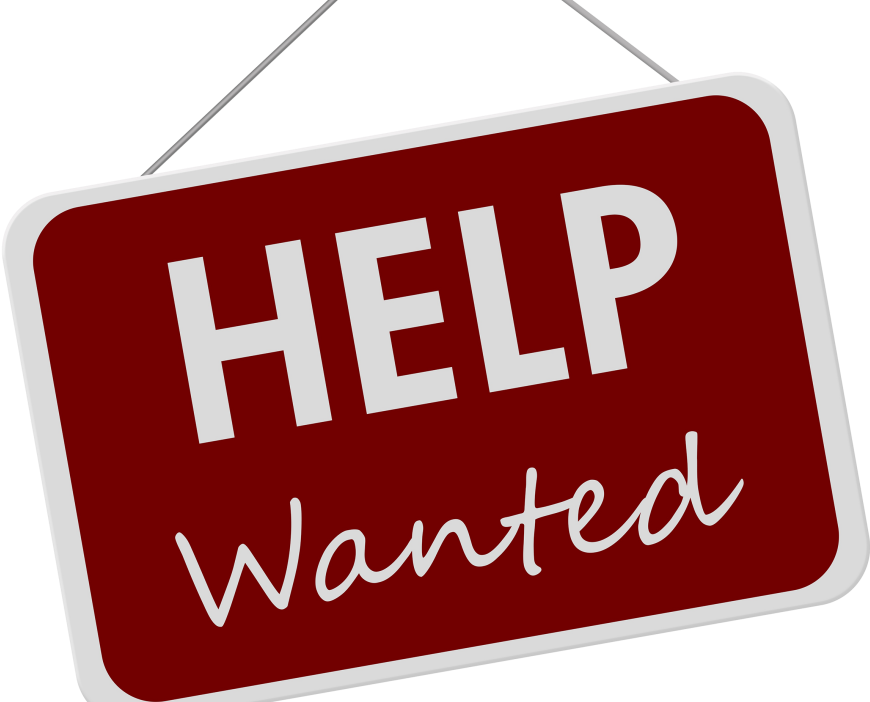 It's Camp Invention time here at BCS. The campers are hard at work on a variety of fun summer projects. #CampInvention