How much fun is it when your teacher turns your classroom into a camp out? Check out our 1st graders in Mrs. Jessica Shroyer's class at Northside as they do their studying with tents and flashlights! So much fun! #BetterAtBlackford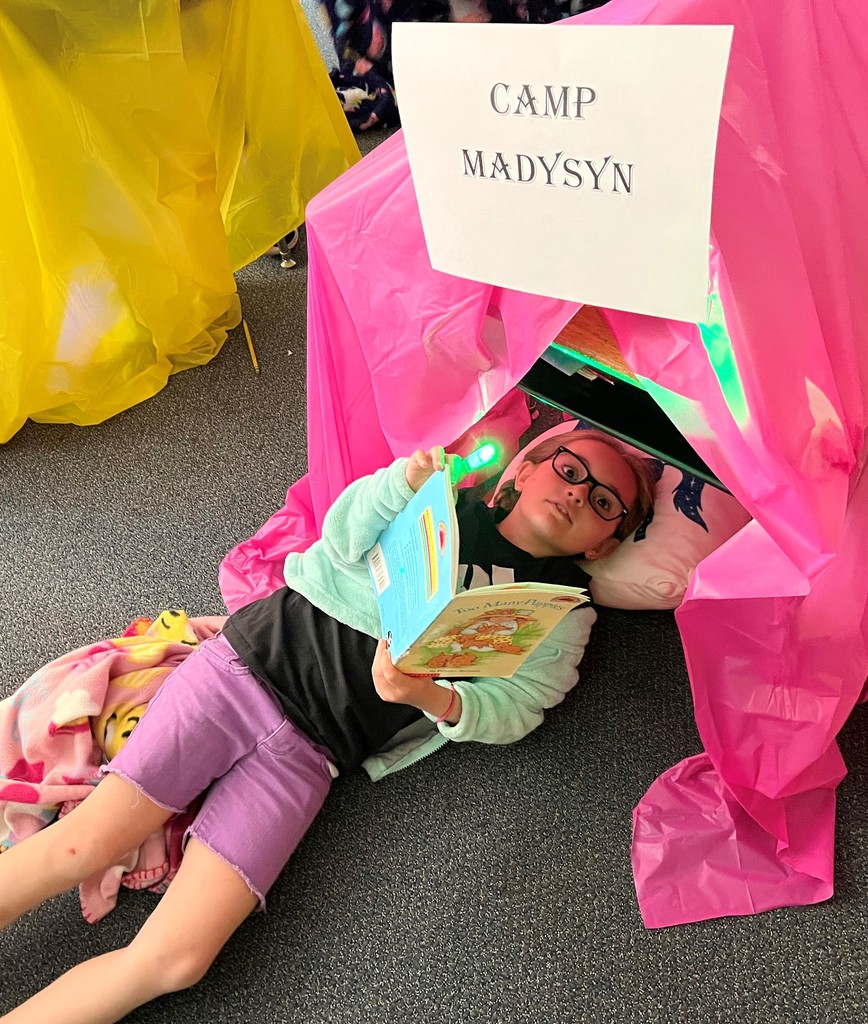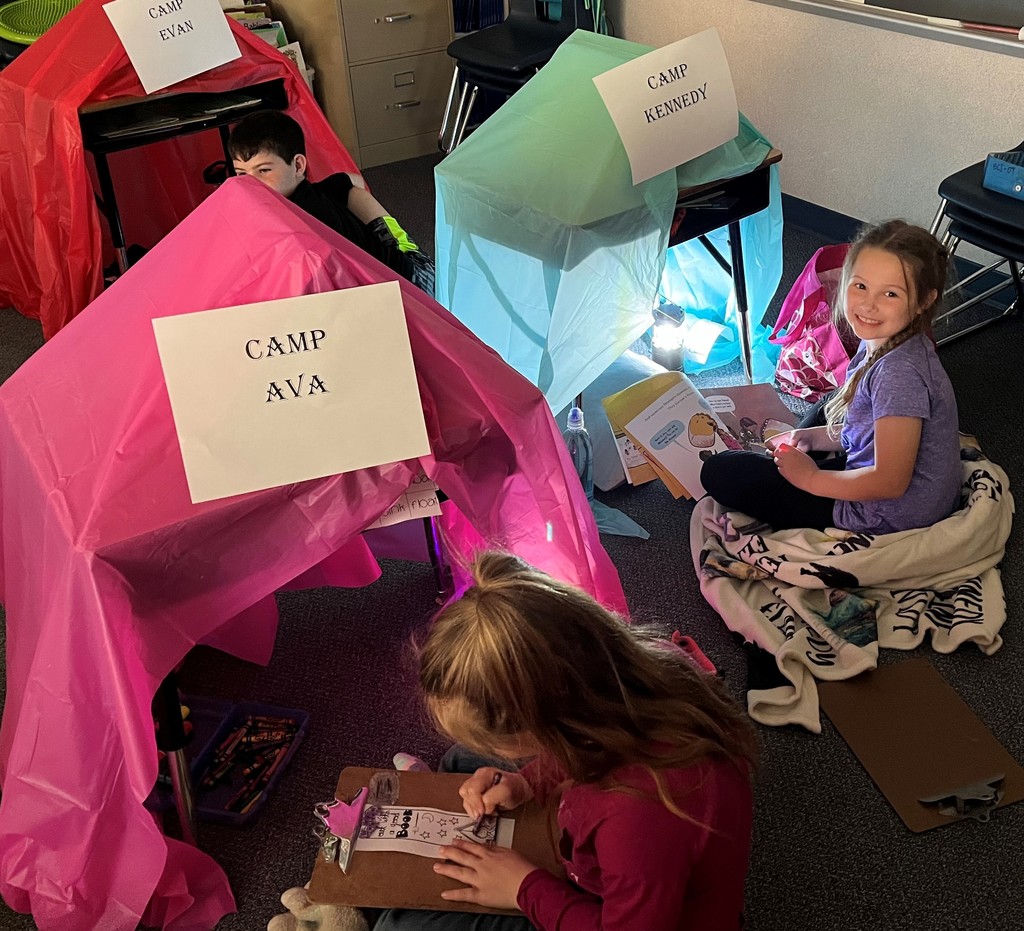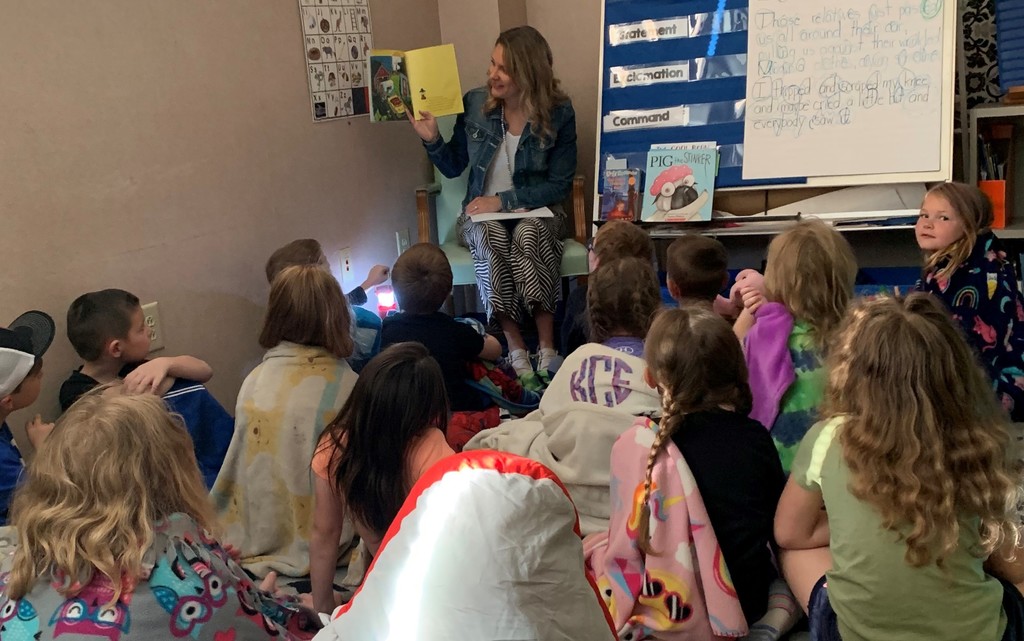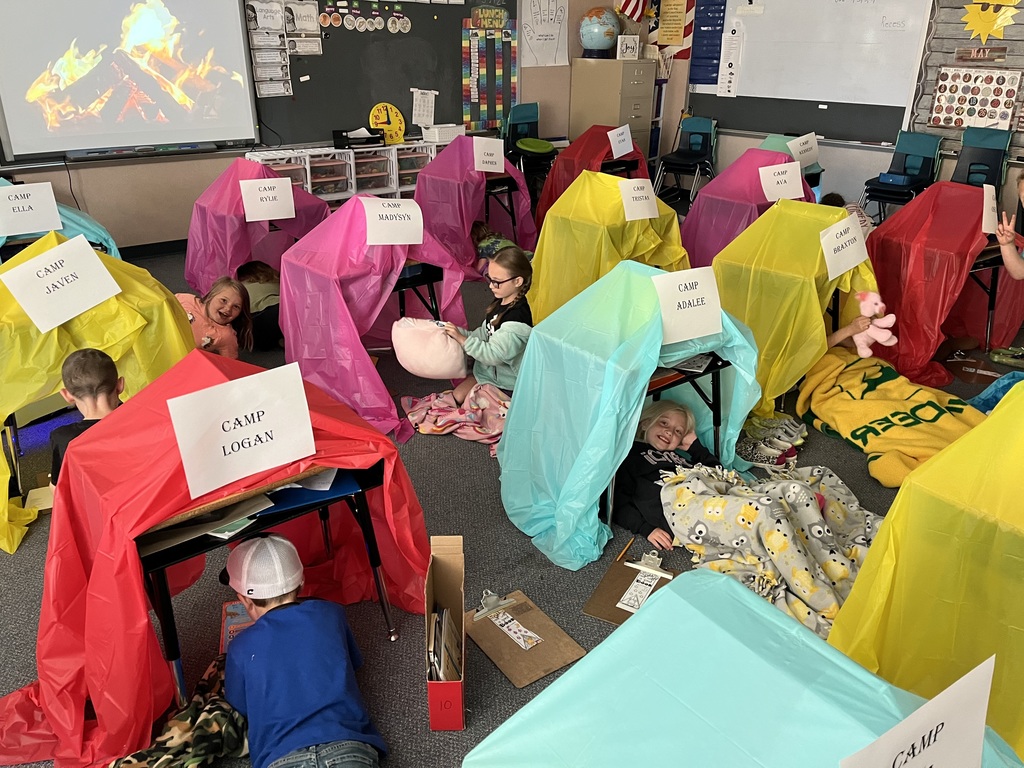 Welcome to Kidsville - Population Mrs. Julia Duncan's class! Students in Mrs. Duncan's first grade class at Northside have been busy working on their Community Day projects for STEM. Students researched different jobs that they could do in the community and worked on engineering a box into a building that goes along with their job. What a fun lesson! #Kidsville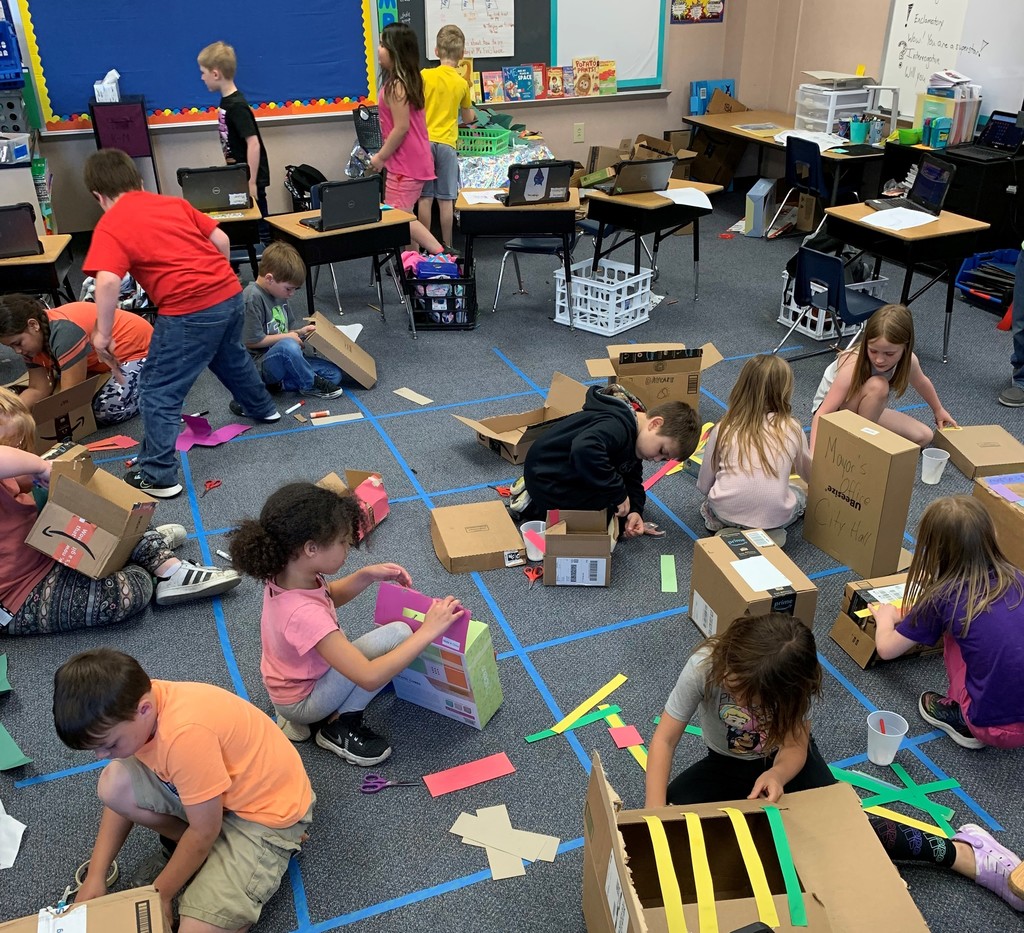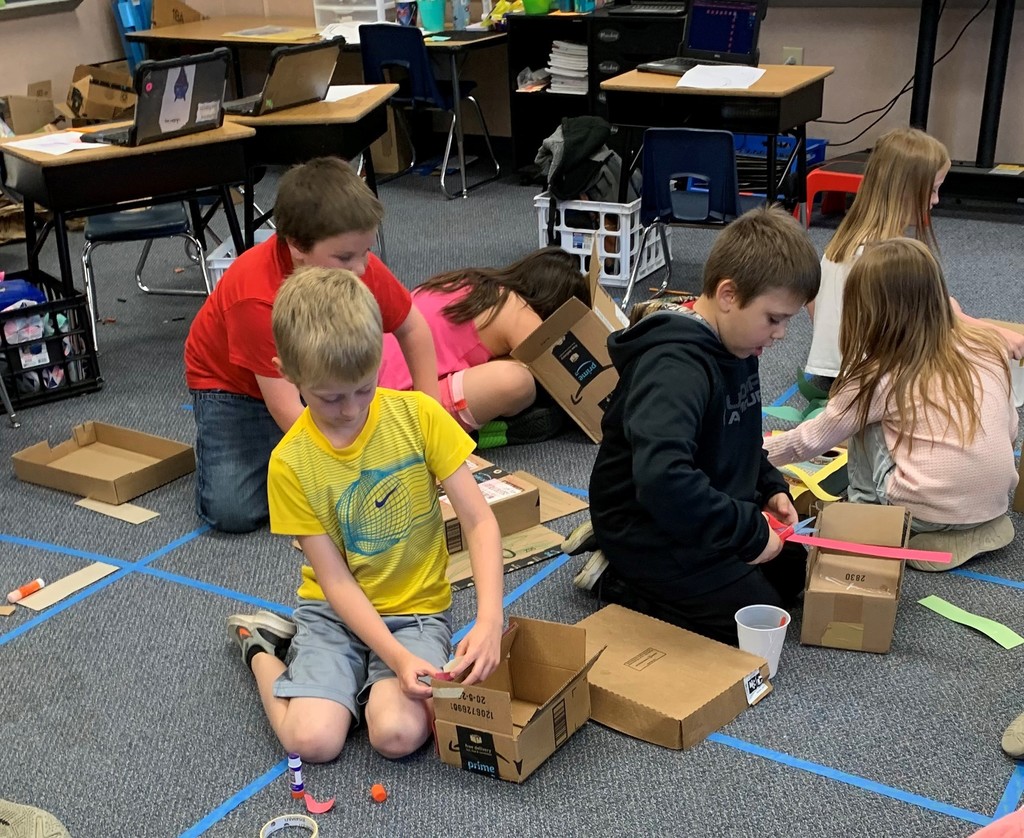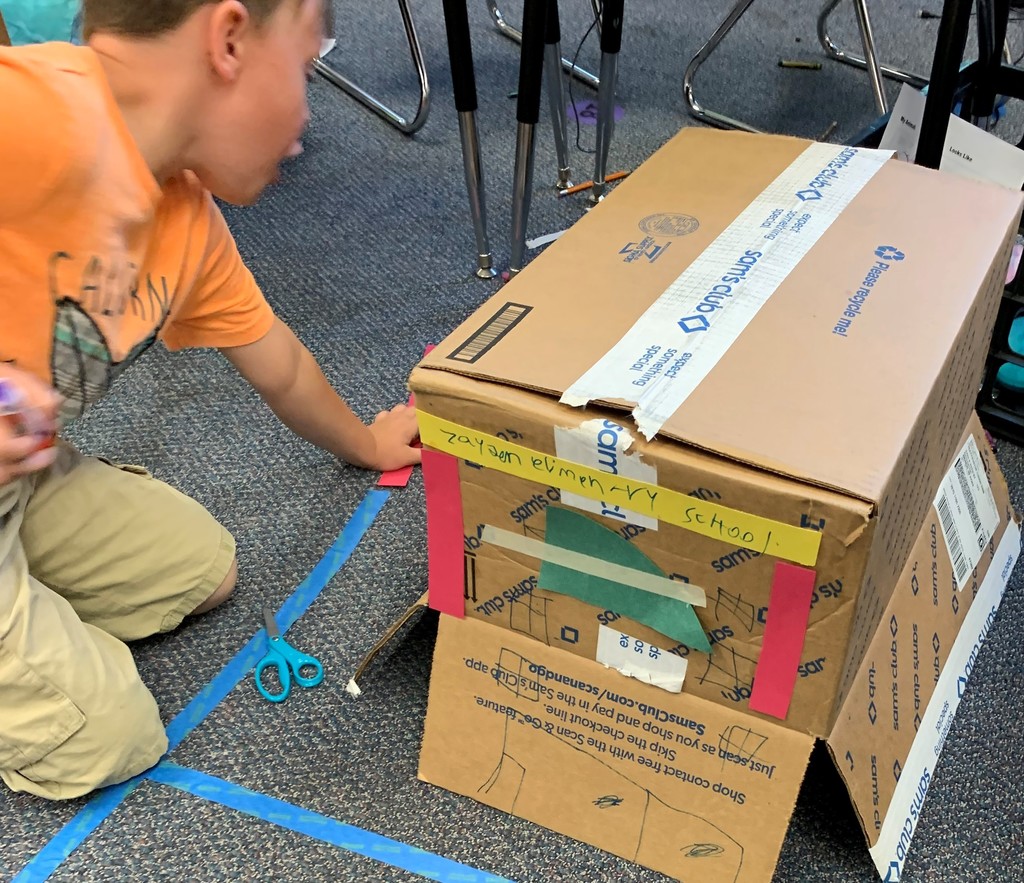 The first graders in Mrs. Amanda Wolfe's class at Northside are simply glowing! Yesterday, students were able to glow and show what they know! What a fun way to learn!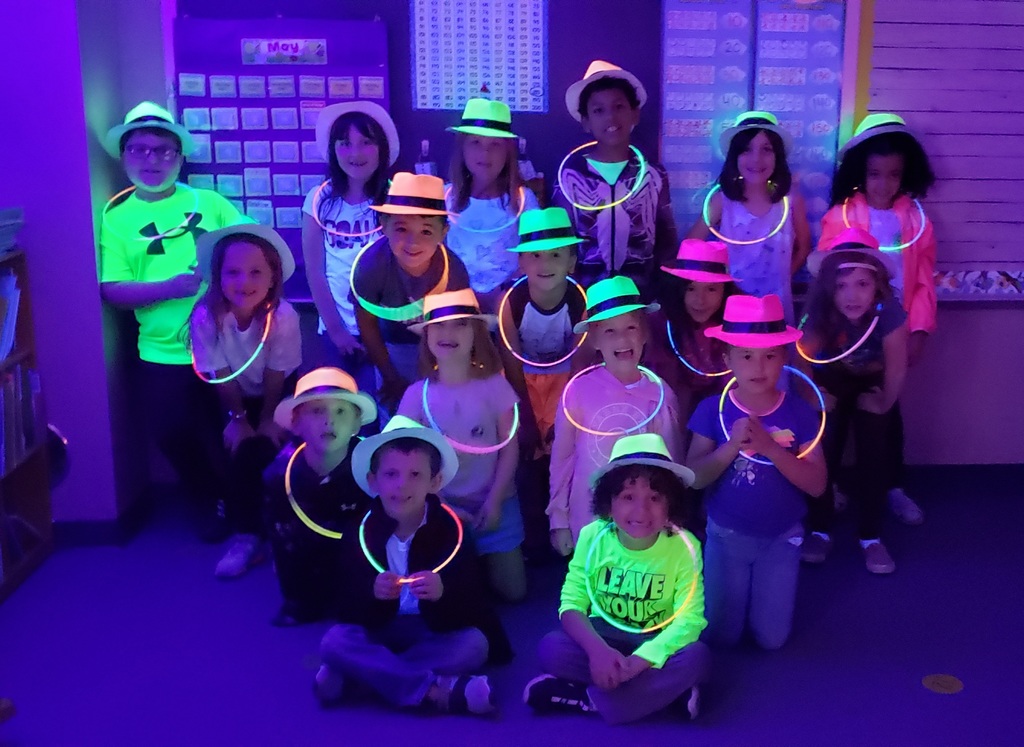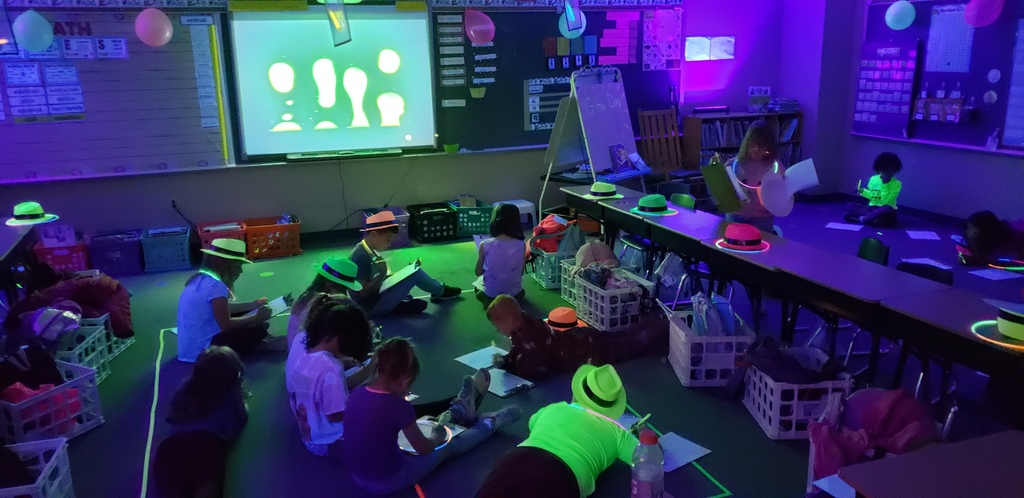 It was Career Day yesterday at Northside Elementary with a number of special guests (all former BHS graduates) sharing about what they do for a living. Guests included: Andy Carvel, Hartford City Public Works; Olivia (Cale) Messer, Granny's Bloomers; Amy Smith, Hartford City Public Library, Ed Thurman, WPGW Radio; and Melany (Rarey) Sherril, personal trainer. Thank you to everyone who made this a special day of learning for our students!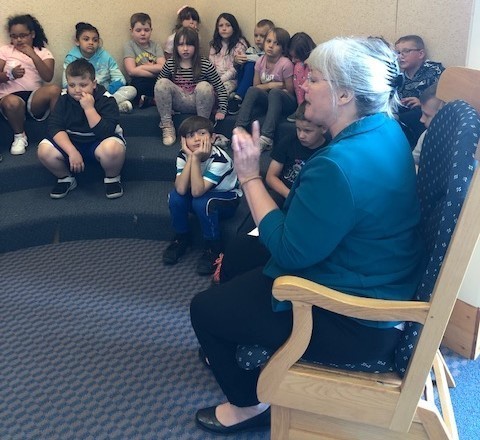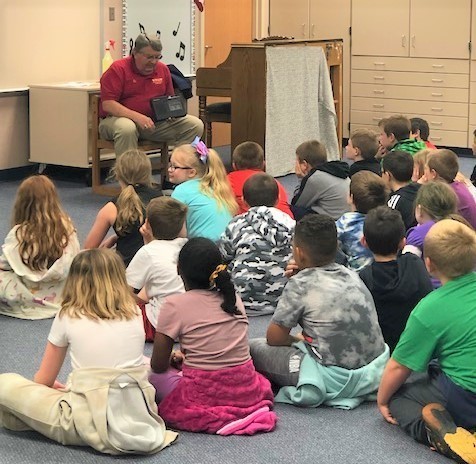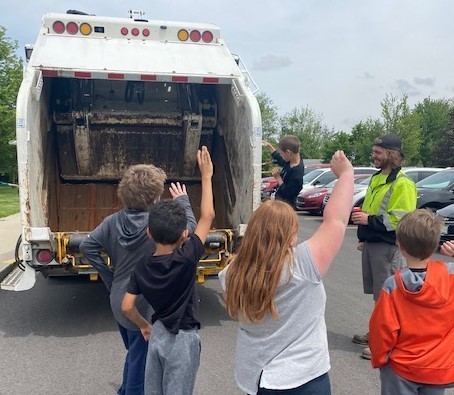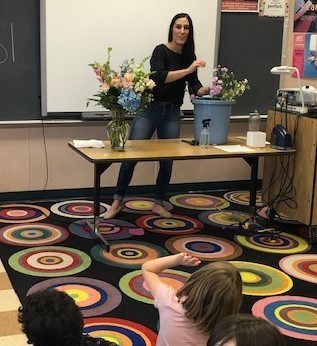 Camp Read-A-Lot has been underway in Mrs. Cristi Aulbach's 2nd grade class at Northside. According to Mrs. Aulbach, students have enjoyed their classroom transformed into a camping wonderland! They have been reading with finger flashlights under their "tents" as they complete their camp-related reading and math activities. Why, there's even s'more snack mix to add to the adventure! What an excellent way to end an amazing 2nd grade year! Way to go, Cubs!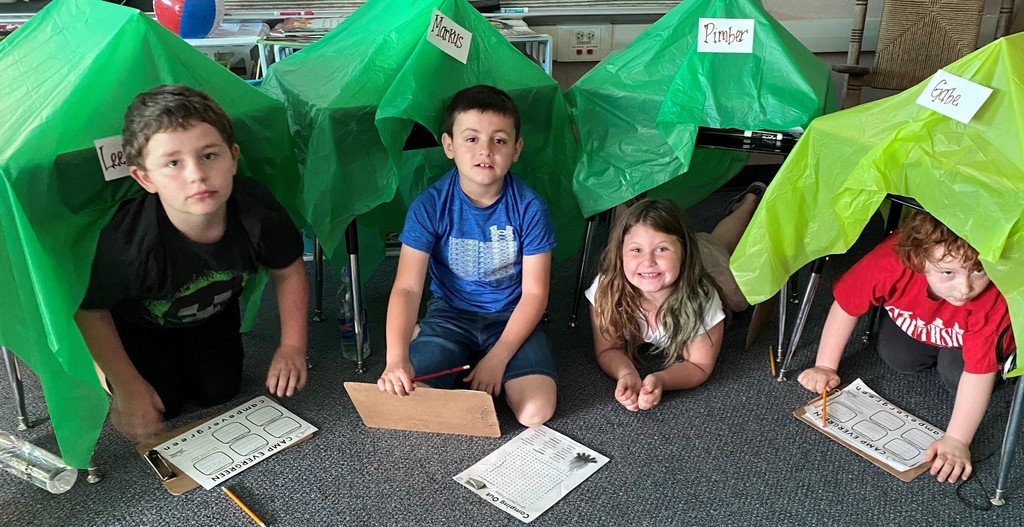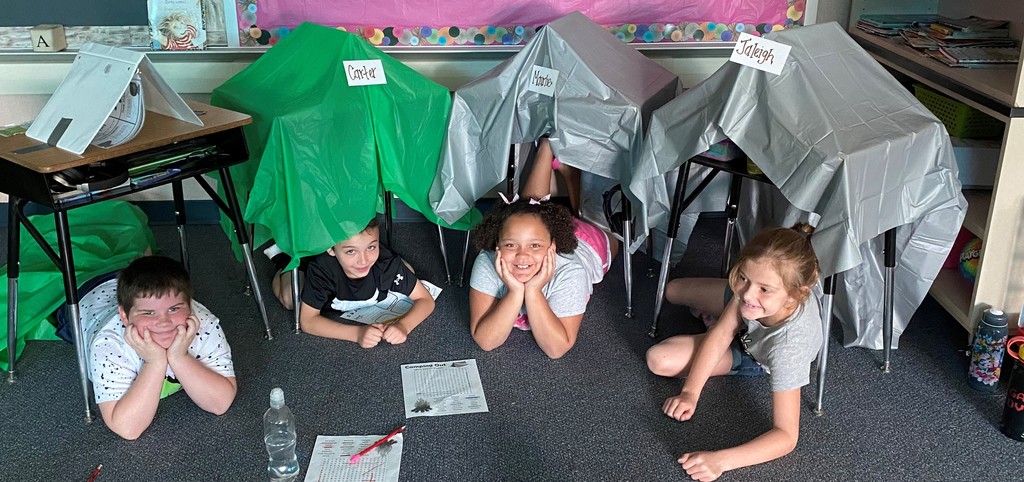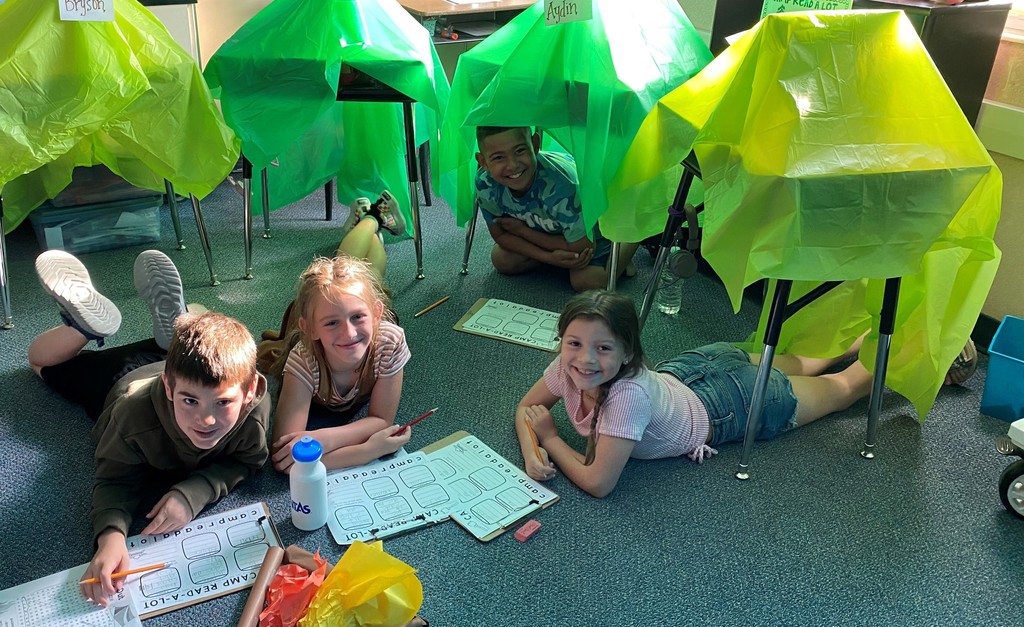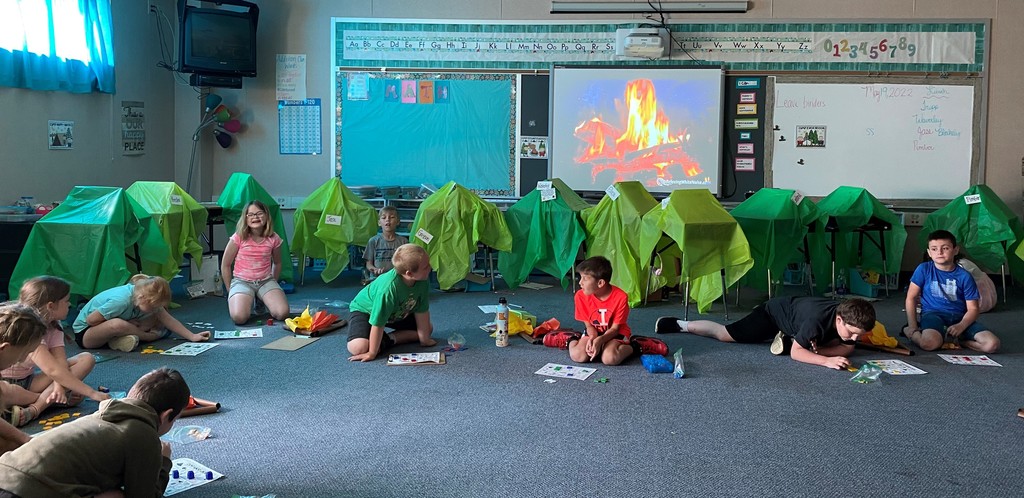 Here are more scenes from Cissy Clock's Teacher of the Year ceremony at Northside Elementary School today. #BetterAtBlackford #TeacherOfTheYear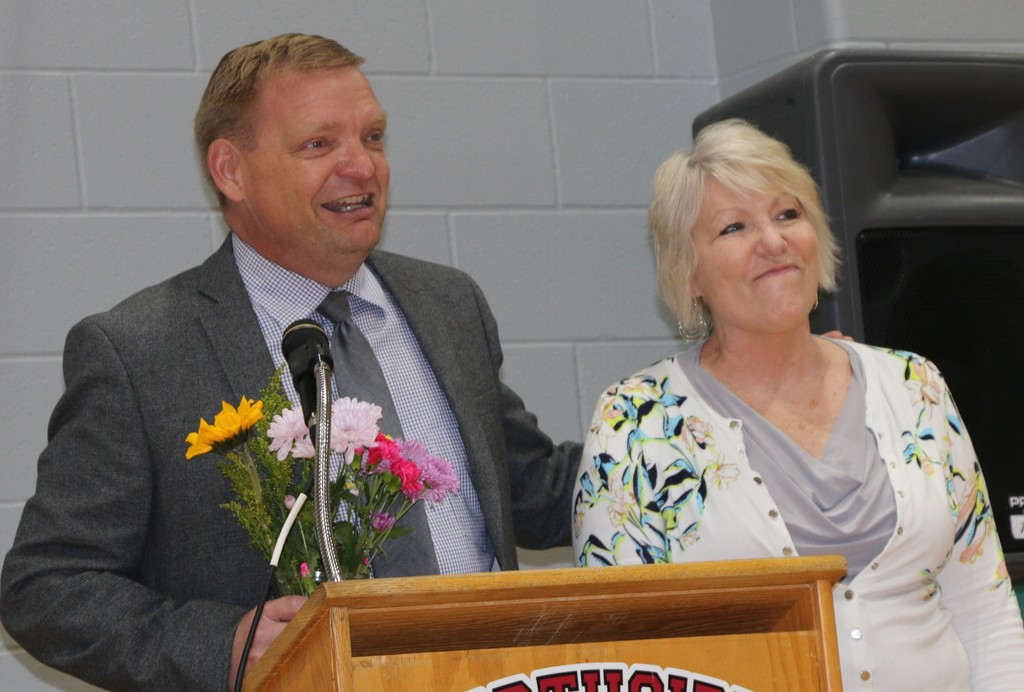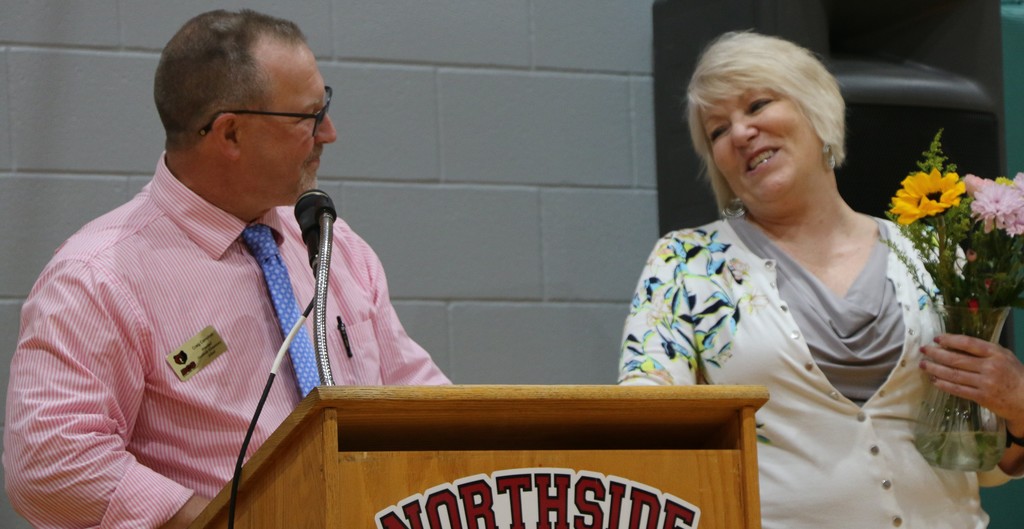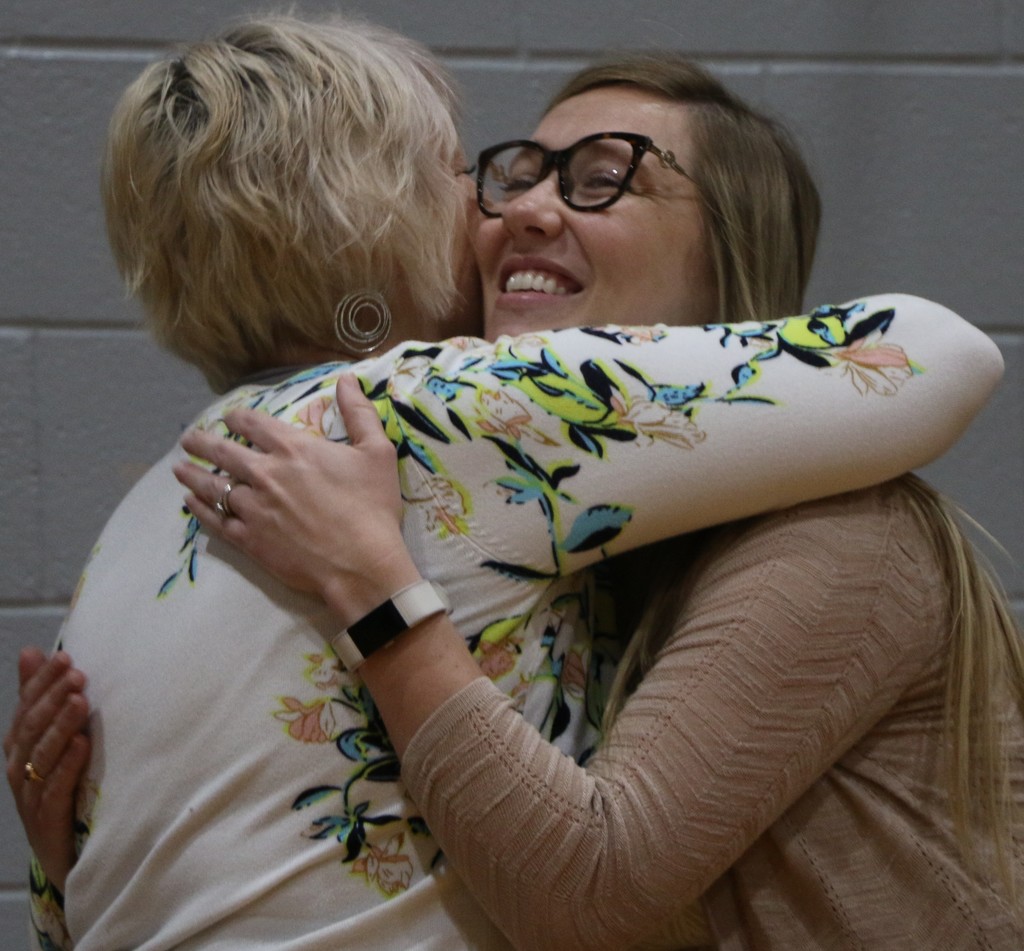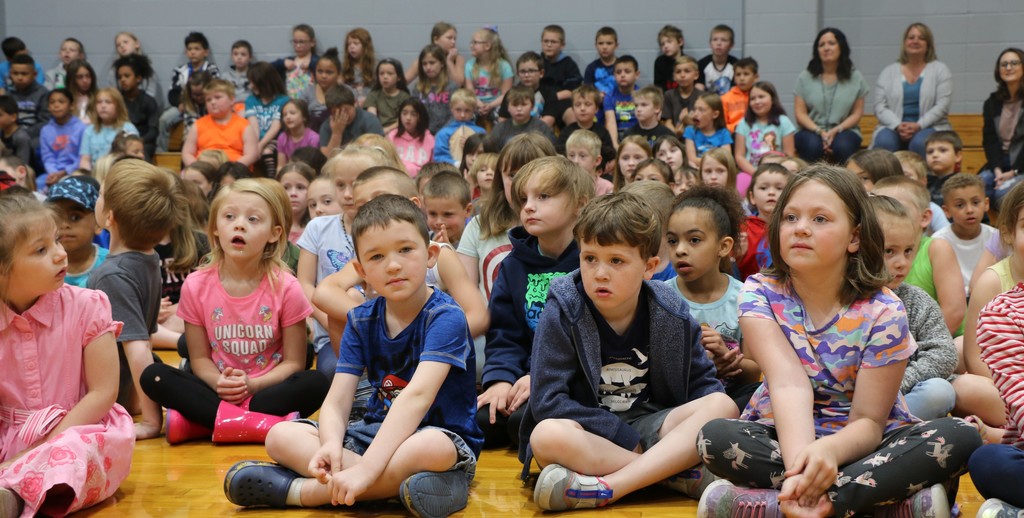 Sign up for Junior Bruin Volleyball Camp 👇👇👇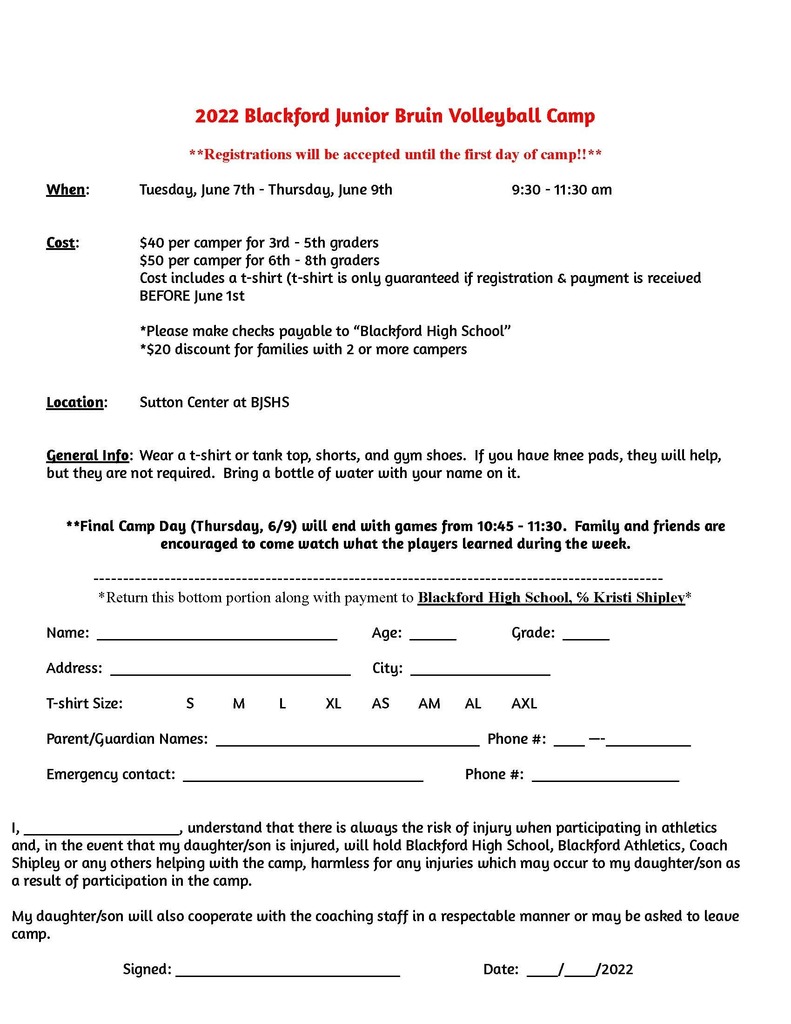 Movin' On Up! Our 2nd graders from Northside visited Blackford Intermediate School today to see where they will be attending school this fall. Hello, 3rd grade! #BetterAtBlackford

Just a reminder: It's Make It Take It Saturday at the Blackford Arts Place today! Come up and join the fun!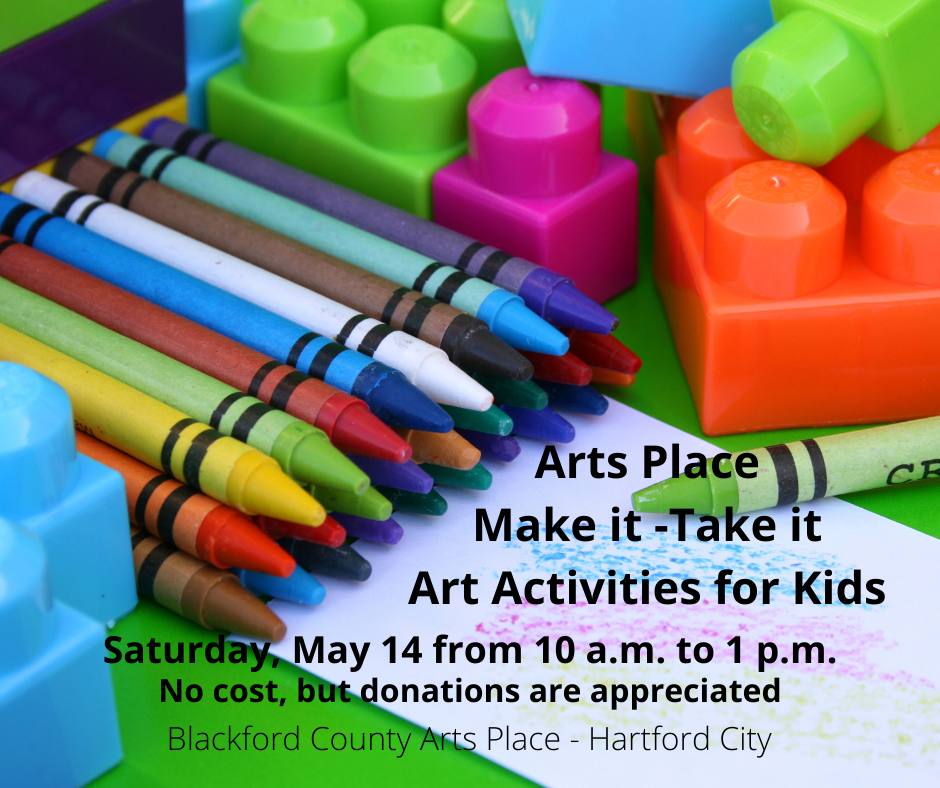 Does your child need immunizations? Is your student going to be in athletics? If so, join us at BJSHS on Monday May 16th from 2:30-5:30 for the Open Door clinic. A parent must be present for all immunizations to be administered as well as a consent for treatment being signed. If your student is 18 years old they do not need a parent present. Student and athletic physicals will be offered during this clinic also for $25.00 that must be paid at the time of the clinic. Please enter through the Sutton Center entrance, door 17 and you will be directed from there. Any questions please call Amy Sargent corporation nurse at 765-348-7560. You may also pick up a consent form from your school's health office prior to the clinic.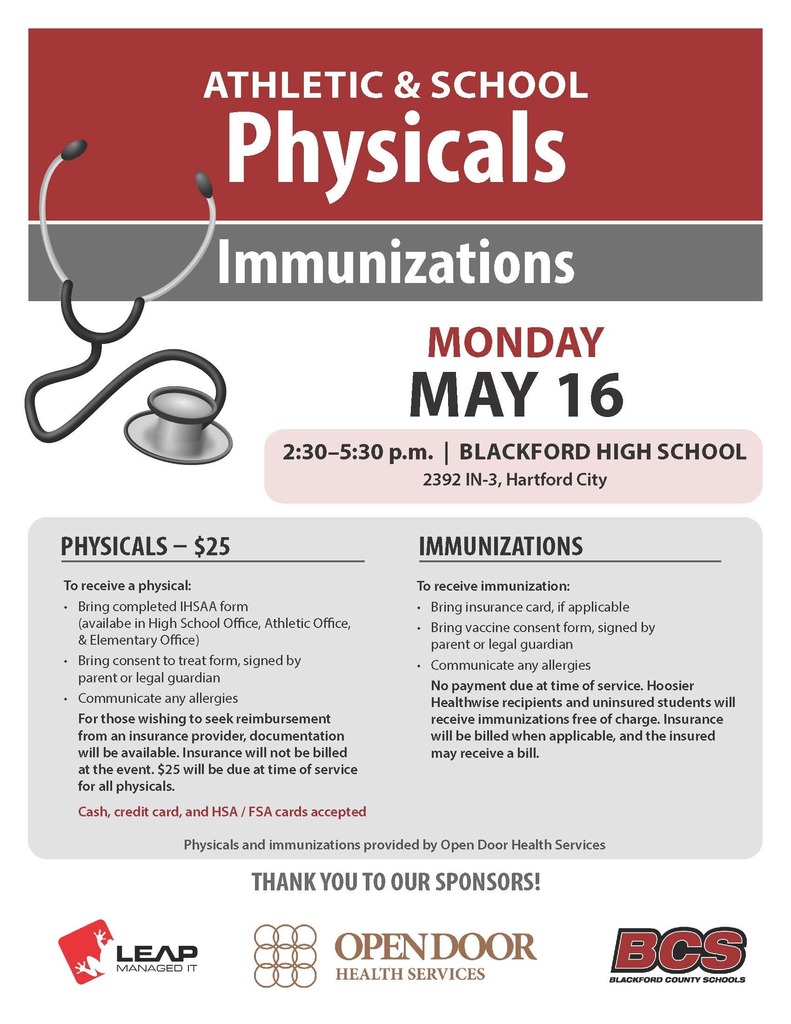 Just a reminder for our parents who will have students in grades 3-6 for the 2022-2023 school year 👇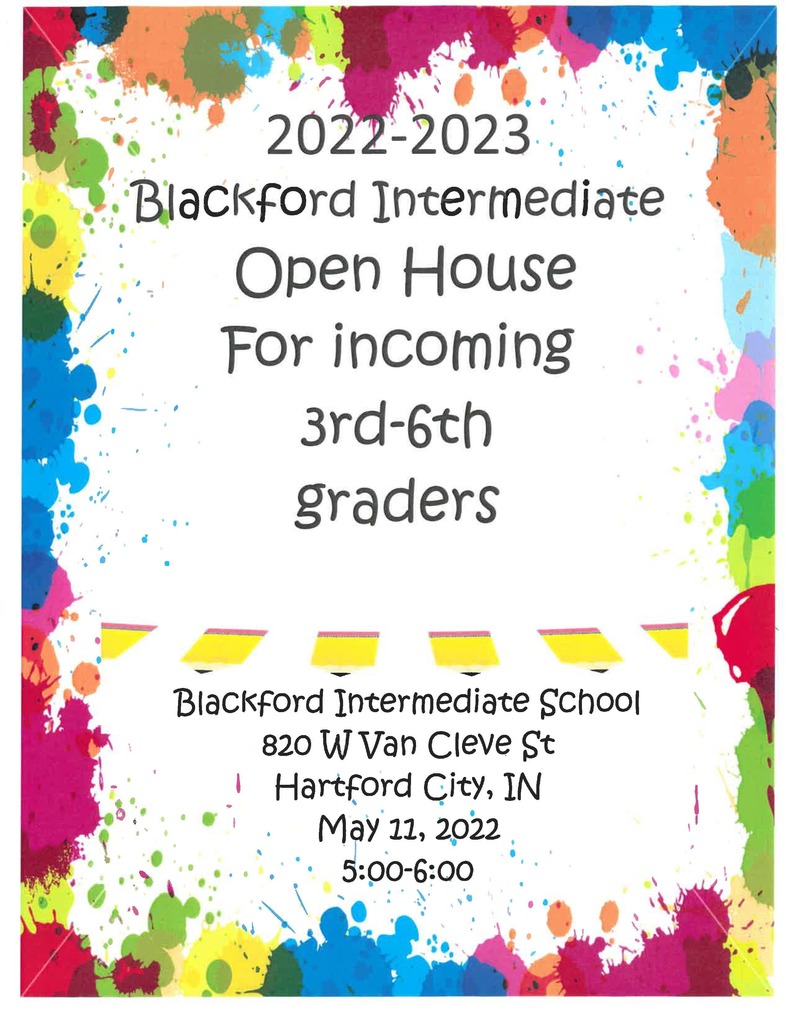 All mixed up! Kindergarteners from MES and NES made friends today during a tour of Blackford Primary School (formerly Northside.) According to Counselor Tiffany Ickes Pauley, the students stayed busy with activities to help make new friends! Photos provided by Keli Penrod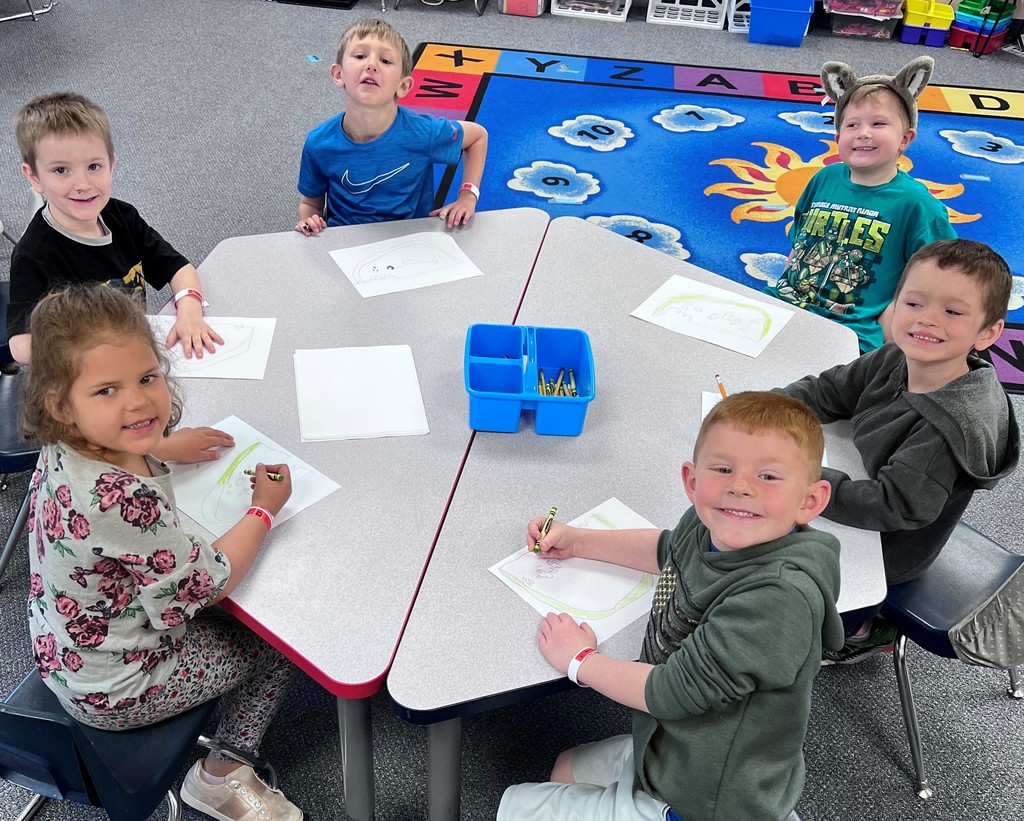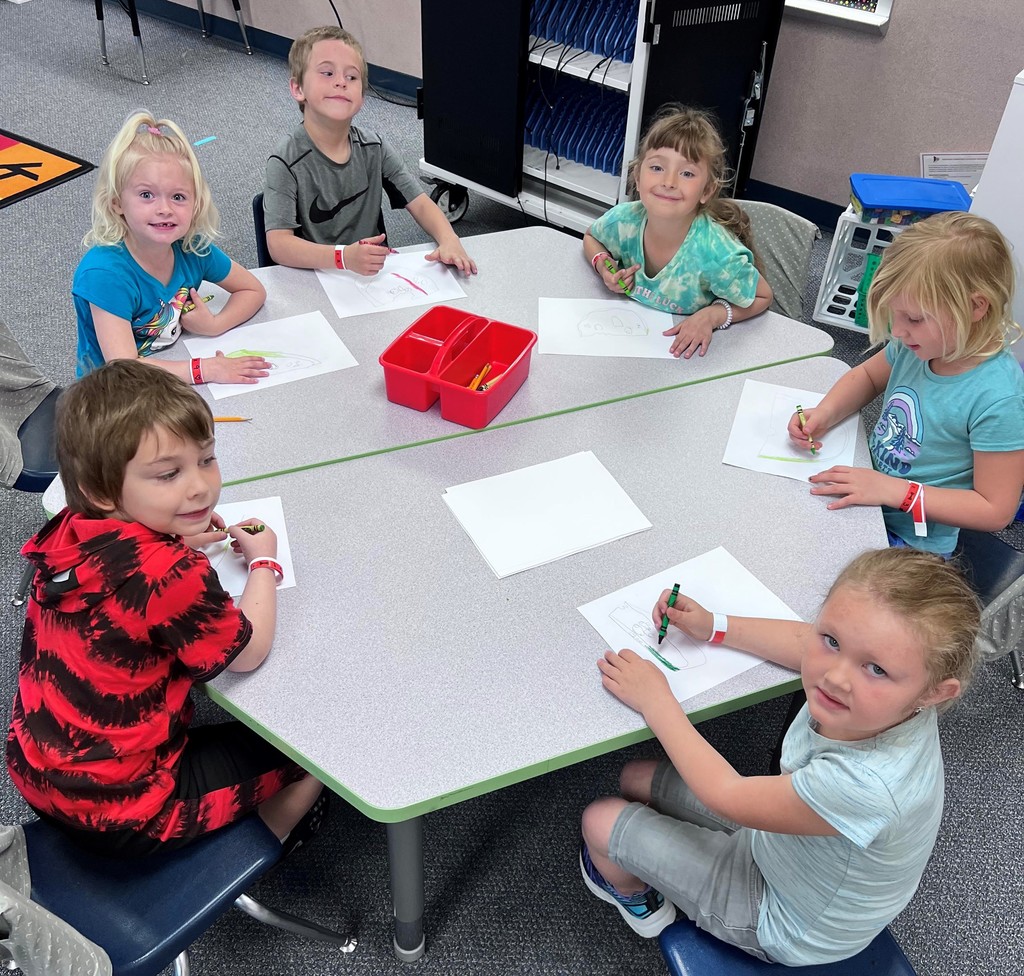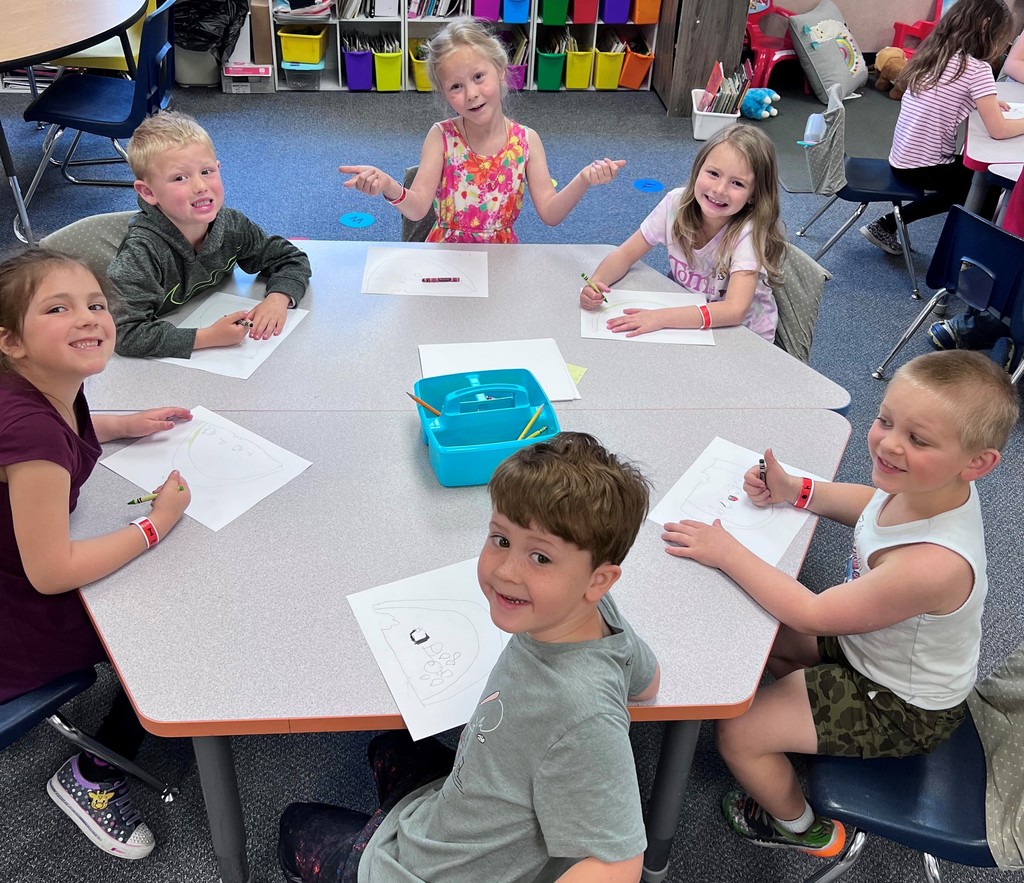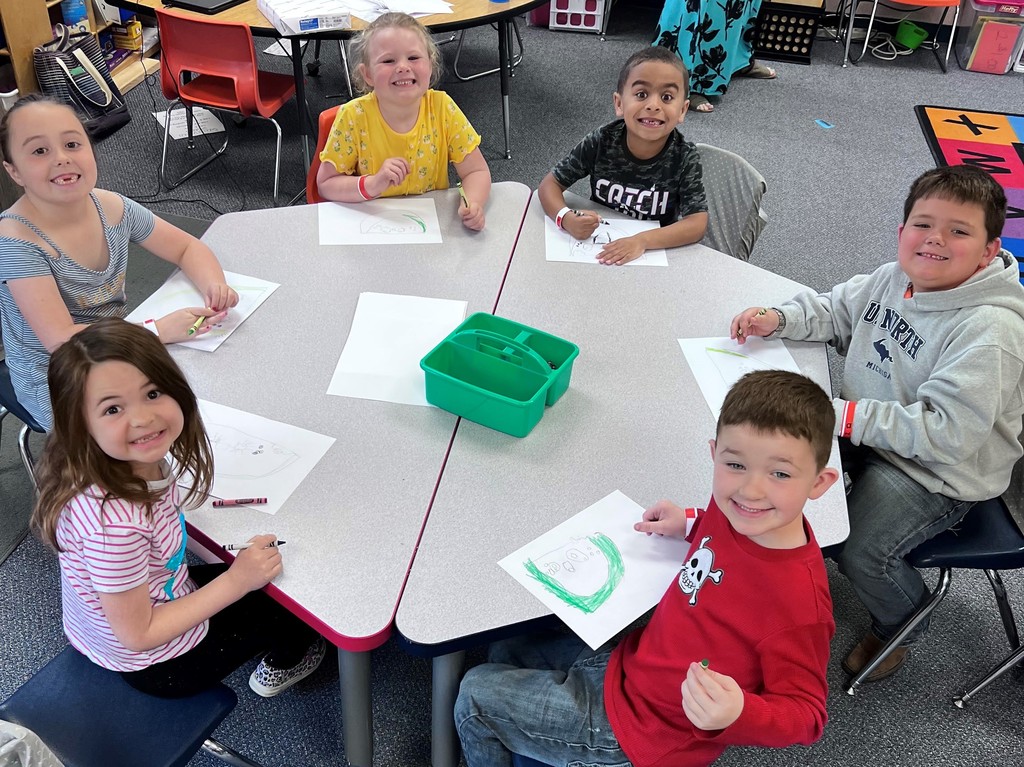 Join us for fun and learning! #CampInvention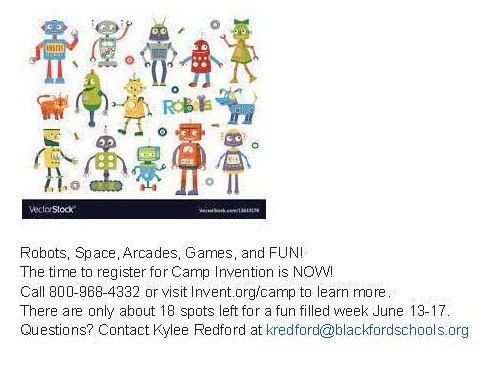 Just a reminder about tonight's Open House at Blackford Primary School (formerly Northside) for our parents who will have students in Kindergarten through Grade 2 for the 2022-2023 school year. #BetterAt Blackford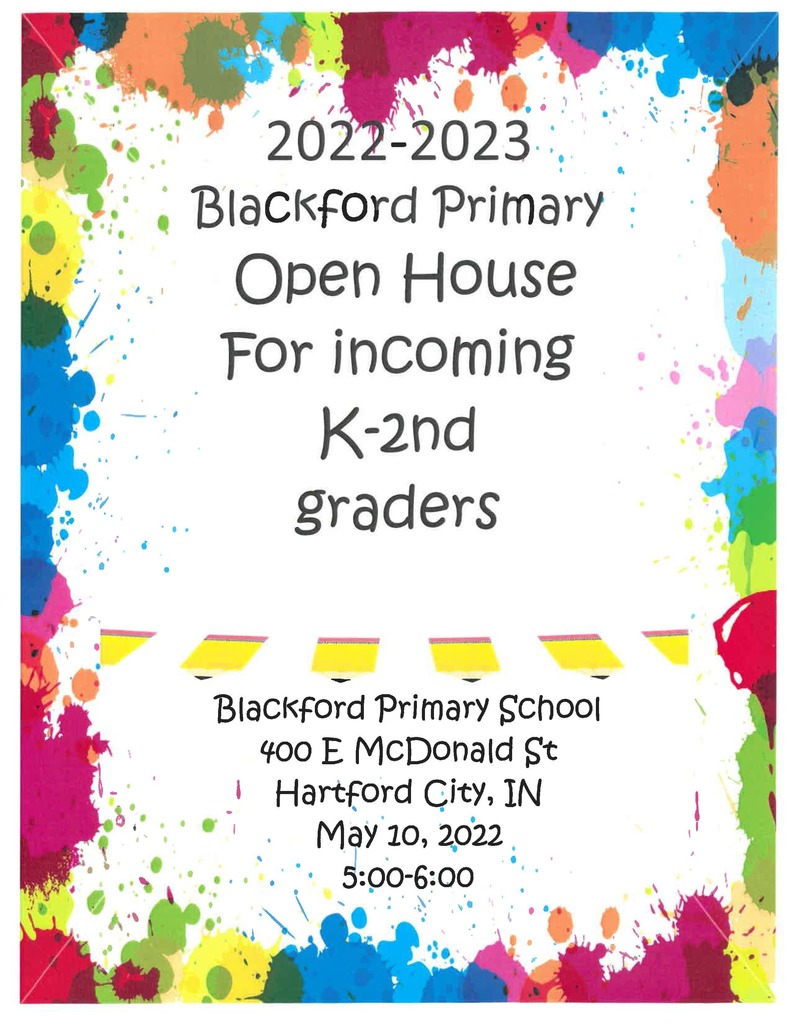 It's not too soon to start planning for the weekend. Here's something fun to do with the kids! 👇 #BlackfordArtsPlace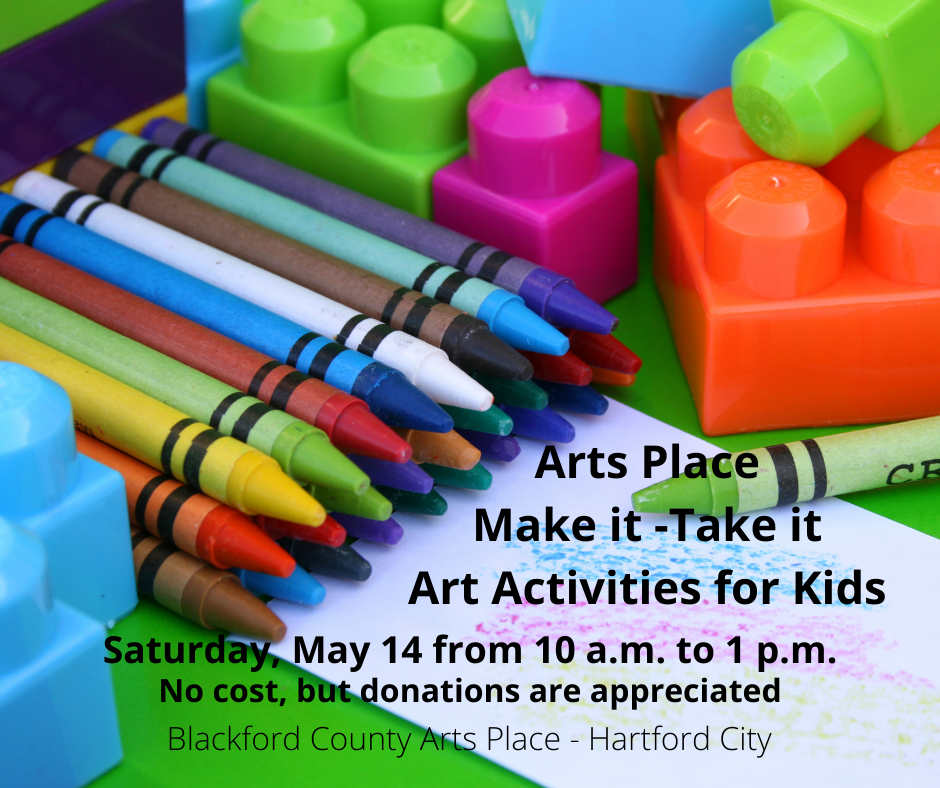 Welcome to Blackford Primary School! A dance party kicked off the day at Northside Elementary (soon to be BPS) as students from MES were welcomed for a tour of the building. It's a new adventure for our students and staff! #BetterAtBlackford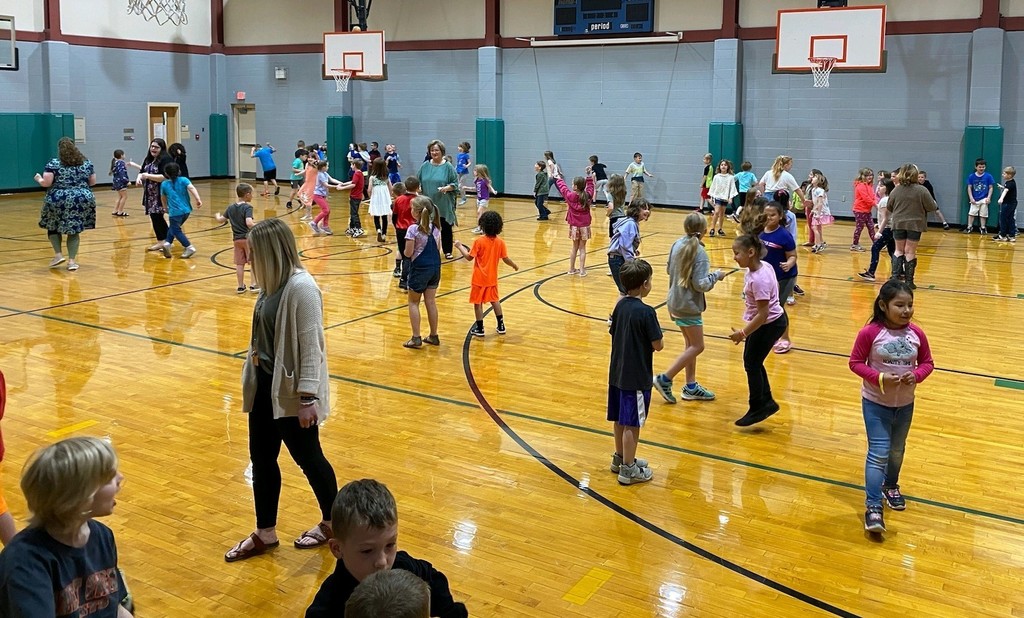 BCS seeks part-time custodians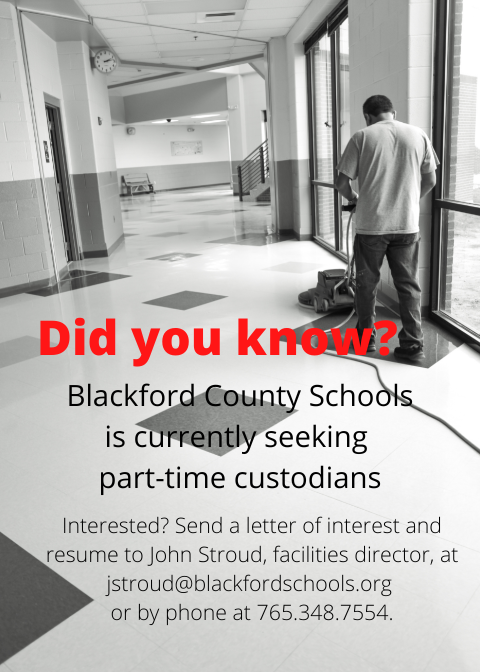 Just a reminder: The Junie B. Jones Jr. Musical takes place tonight at 7 p.m. in the BIS Cafeteria. Don't miss out!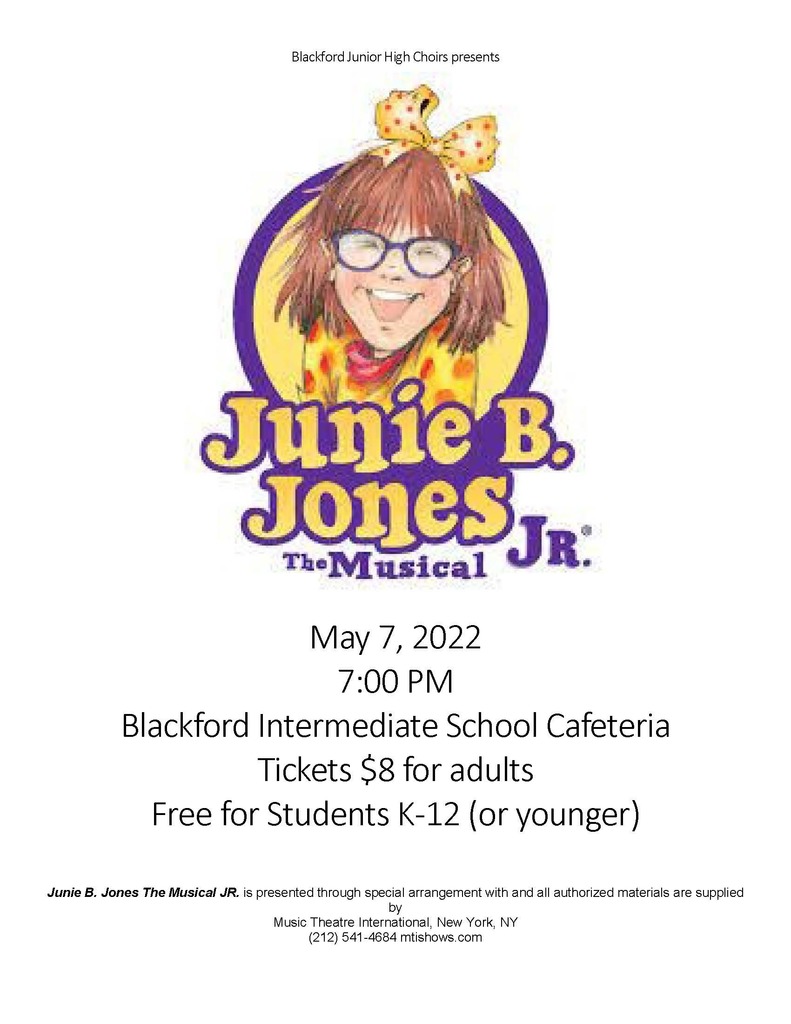 Looking for something fun to do with the kids this weekend? Well, look no further! Come out and join the fun! #JunieBJonesTheMusical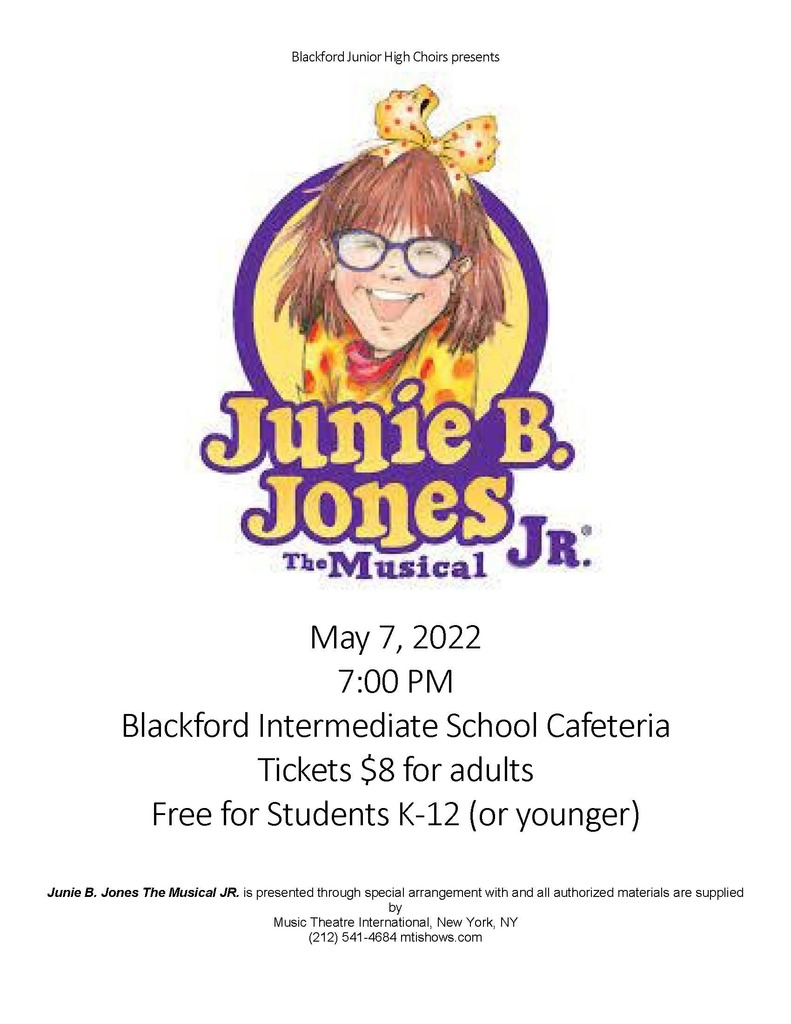 Congratulations to Northside 2nd grader Waverly Schauer - one of this year's Jennerjahn Most Improved Students! She is joined by Principal Craig Campbell and her teacher Cristi Aulbach. Way to go, Waverly! #BruinProud