BCS has job openings for a Registrar/Guidance Department Administrative Assistant at BJSHS, and two openings for Instructional Assistants at BPS. If you, or someone you know is interested in any of the positions, please send a letter of interest and resume to the contact listed. Check them out here:
https://bit.ly/3MDNpl3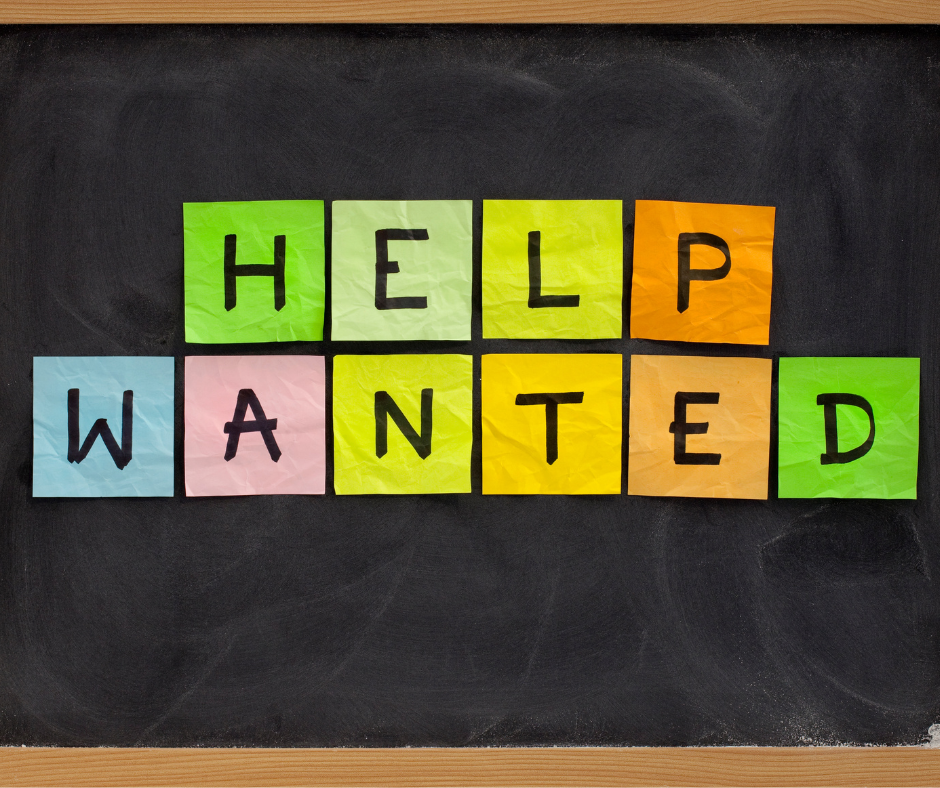 Wow! What a great day for a visit from our Farm Bureau friends at Blackford Primary School! We appreciate them sharing important agriculture facts and information with our youngest students. (Plus, they brought a calf for the students to meet!) #BetterAtBlackford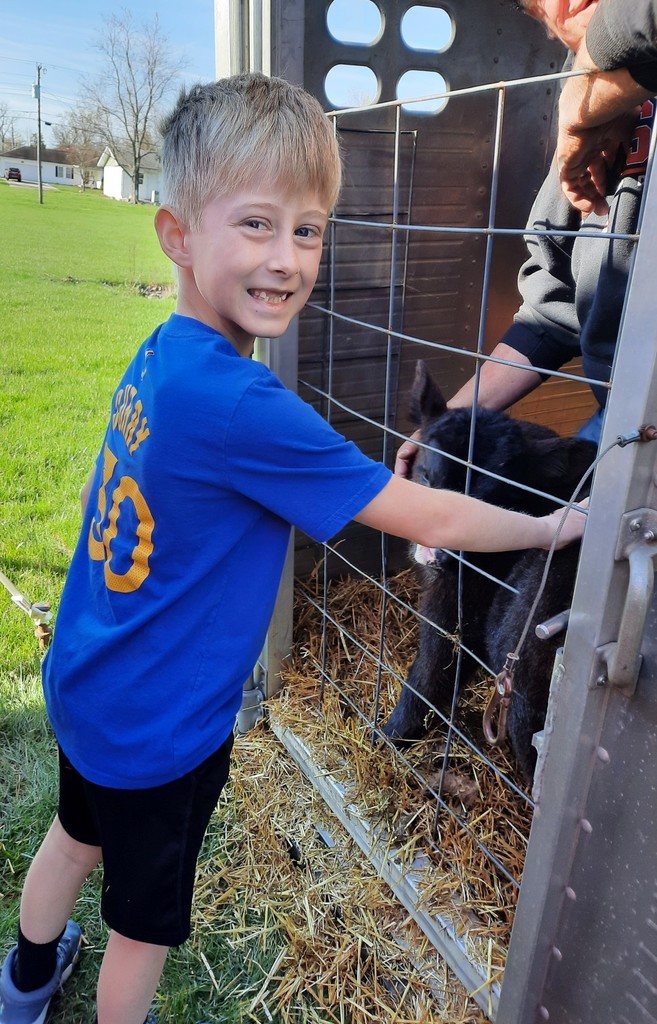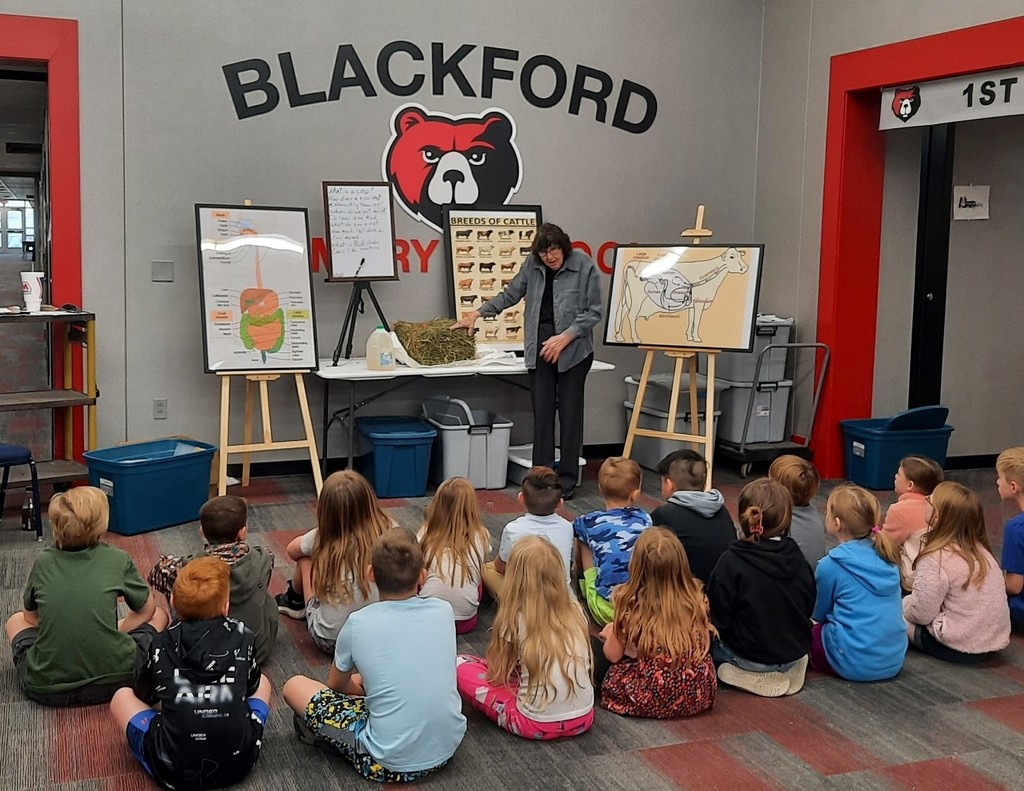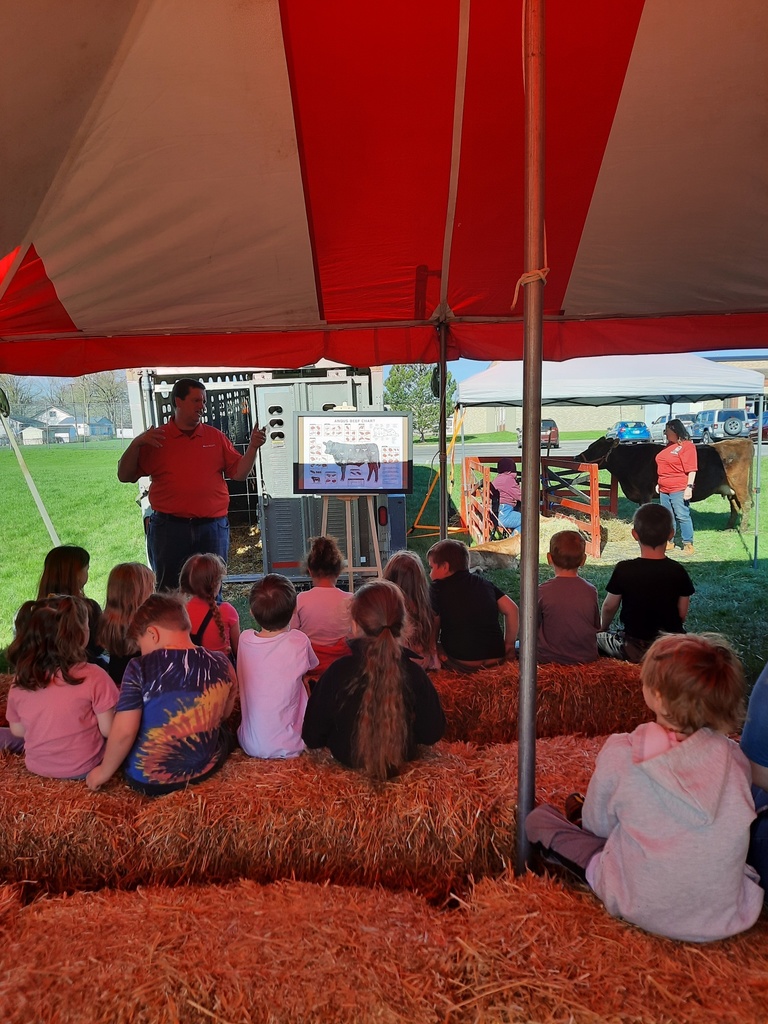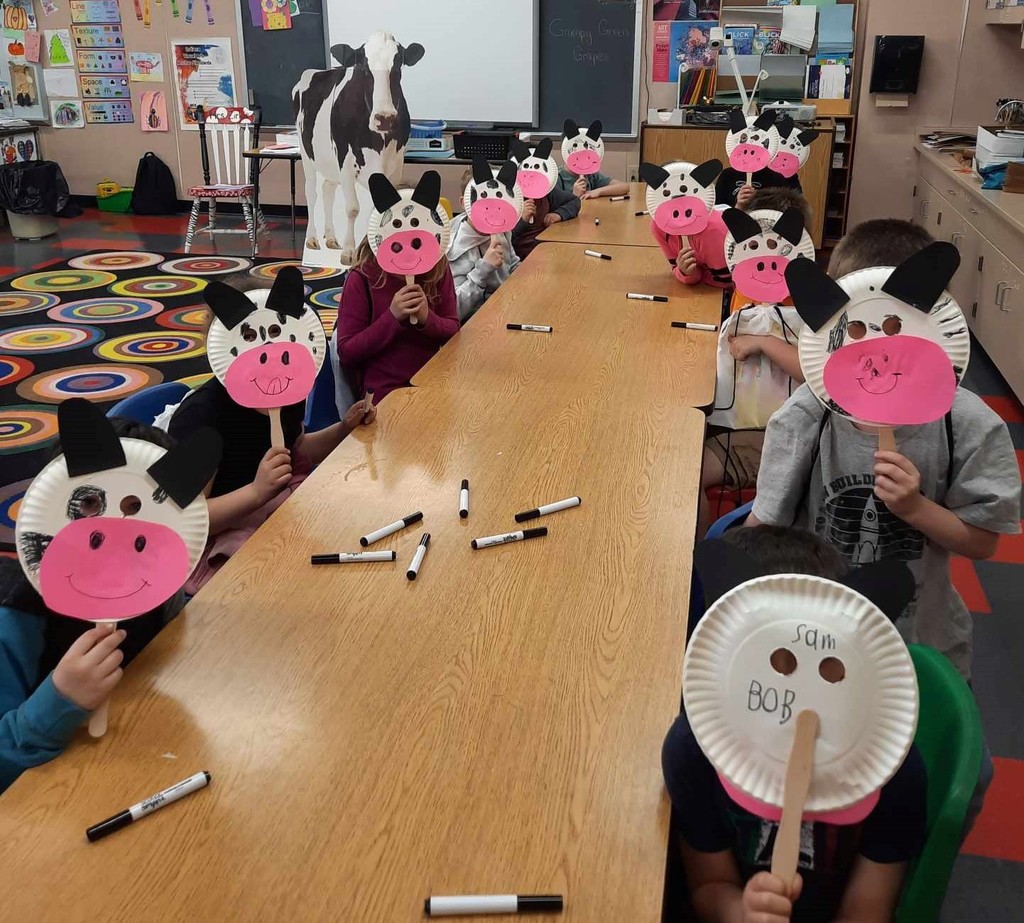 Wow! The second grade students in Mrs. Rhonda Thurman's class at BPS know their stuff! Ask them about Iowa State University. They learned over 300 facts about the Iowa State Cyclones! Great job, Cubs! #BetterAtBlackford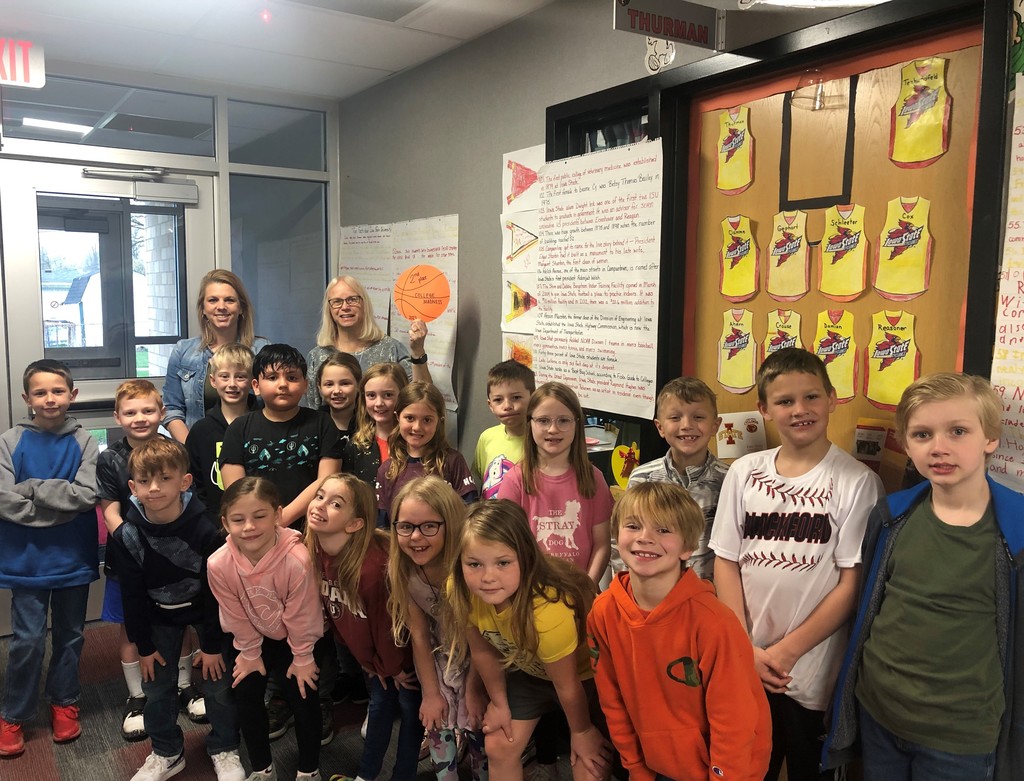 Thank you to all the parents and guardians who came out to the Incoming Kindergarten Parent Meeting last night. If you have or know of a child who will be 5 yrs old by Aug. 1, 2023 and plans to attend BCS, contact BPS at 765.348.7584. We can't wait to meet our future Bruins!

Latchkey Update - Due to the threat of bad weather, we are asking all parents of students who attend Latchkey to please attempt to make arrangements for your student to be picked up by 4:00. We will still have latchkey, but ask that you pick up your student as quickly as possible. If you wish for your student to use alternate transportation today, please contact the front office.

Do YOU know where Gonzaga University is located? These first graders do! Check out the Bulldogs' fans in Mrs. Jennifer Fisher's class at BPS! This year's basketball tournaments were a fun way to learn about a particular team as well as the university! Way to go, Cubs!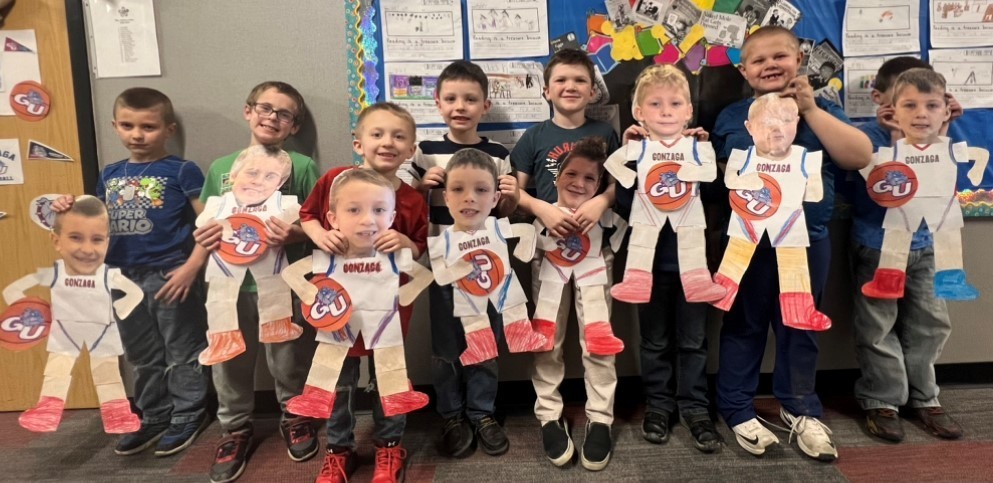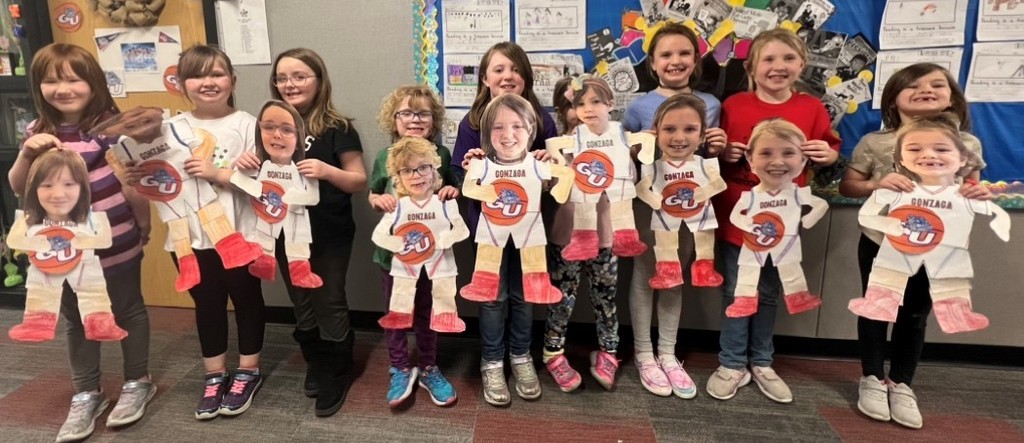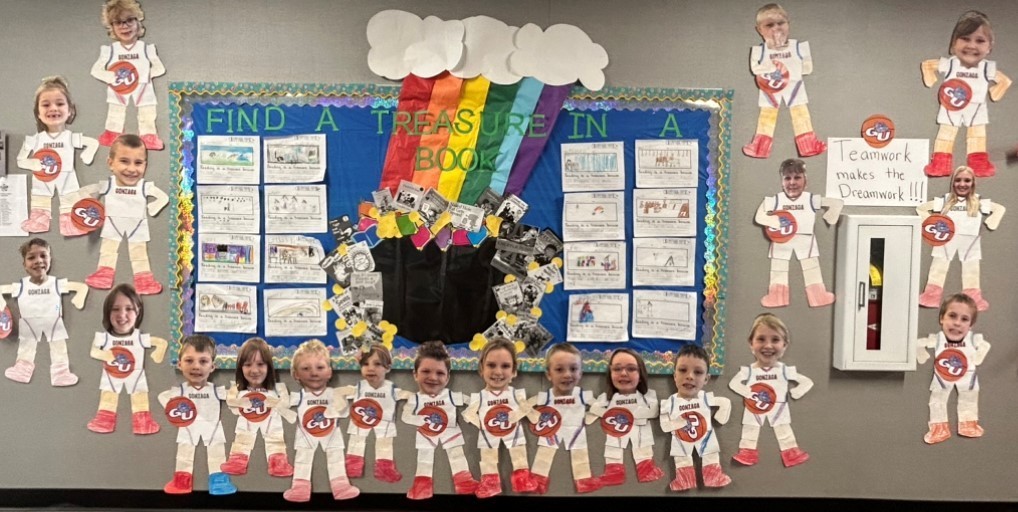 Camp Invention is going to be bigger and better than ever! Don't let your child miss out on this amazing opportunity of learning and fun! #BetterAtBlackford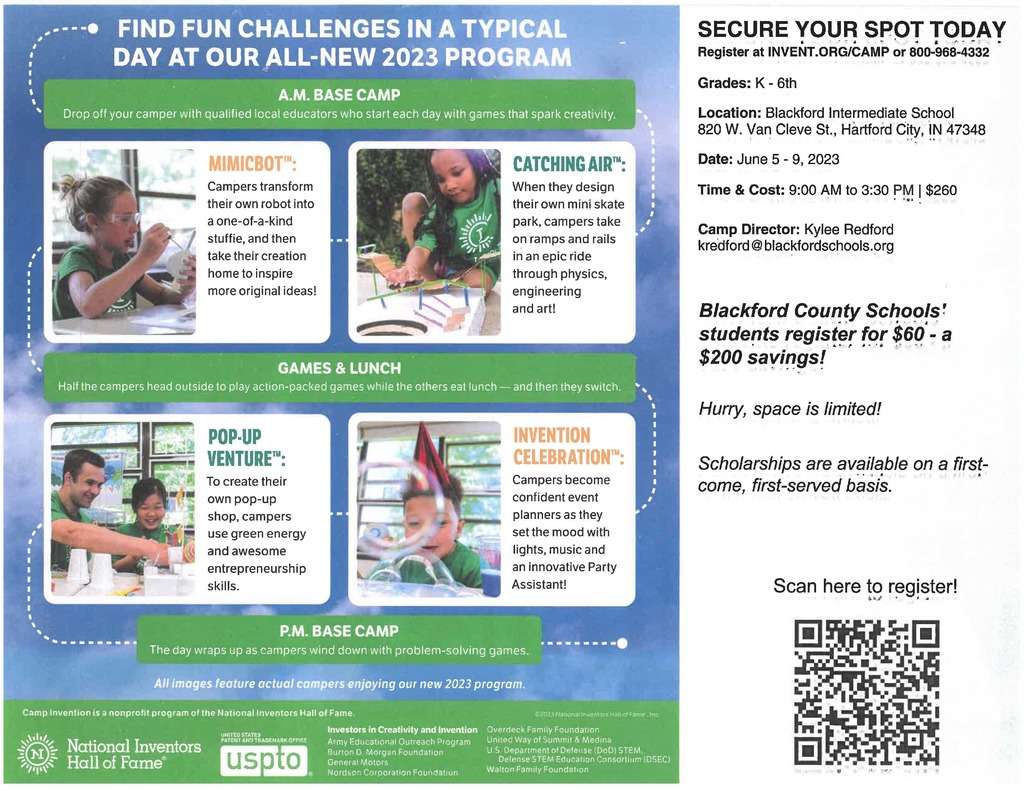 Blackford Primary School will be holding their April food pantry tonight at 5:00. We hope everyone has a chance to stop by and get some good food. They will also have a full year's worth of lost and found items out for you to claim. If your student is missing any article of clothing or other belongings, please stop by to see if it is here.

Do you know of an incoming Kindergarten student for the 2023-2024 school year? Be sure the parents know about this important upcoming Kindergarten Parent Meeting. Thank you for sharing!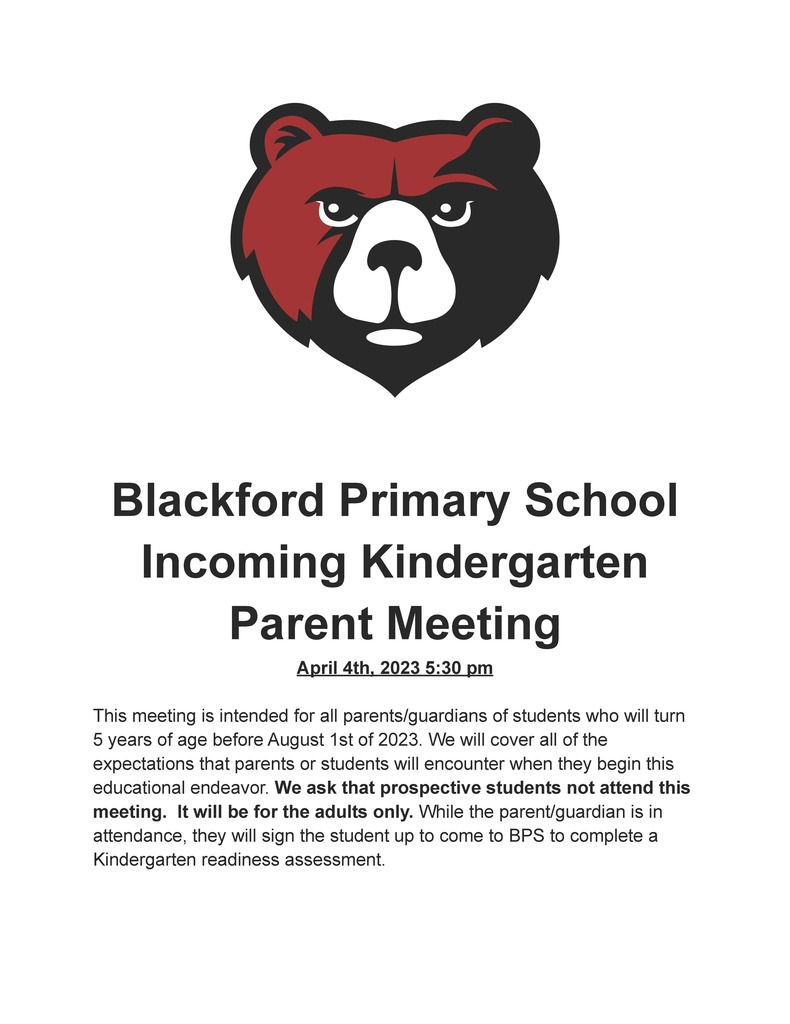 👇👇👇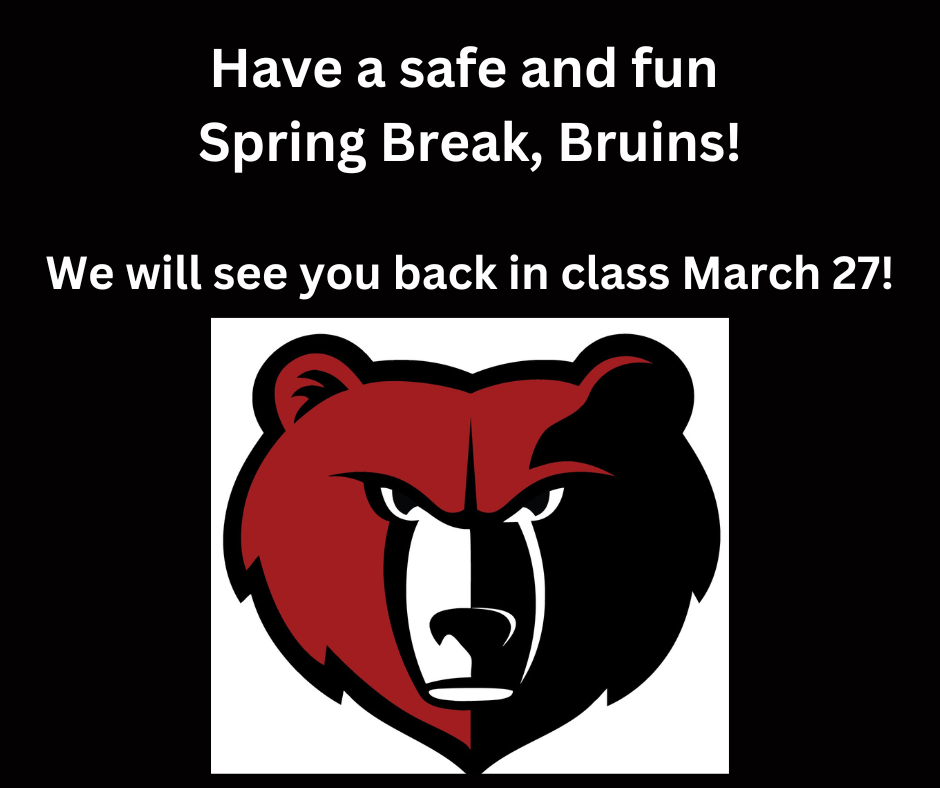 Thank you to the BPS PTO for sponsoring a fun evening of leprechaun trap making! Students and their parents/grandparents worked together to build the traps- just in time for St. Patrick's Day! The leprechaun traps will be judged and winner selected after Spring Break. Nice job!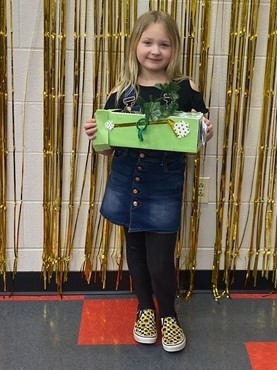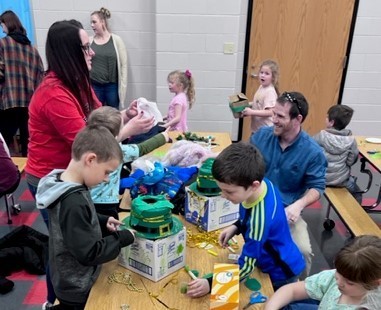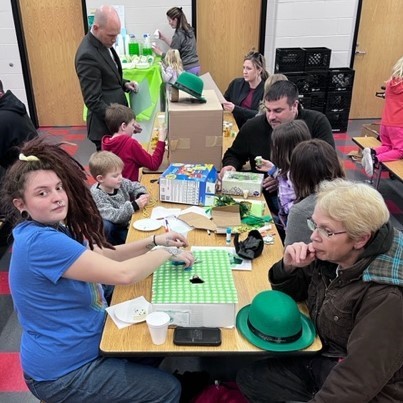 Blackford Primary school would like to remind everyone of three items. The first item. Tomorrow is the last opportunity for school pictures. Crabtree Photography will be here in the morning for our spring pictures. The second event for you to be aware of is the Leprechaun Trap building night is tomorrow at 5:00. Finally, tomorrow will be the last day for Accelerated Learning. After tomorrow, we will not be having the after school tutoring program for the reminder of the year.
Tonight is the night! It's time for our March food pantry. Enjoy this beautiful weather and stop by Blackford Primary School for some good eats. door open at 5:00. Hope to see you here.

When you ask your BPS student what happened at school today, the answer may be this! 👇🐶 Our friends, and canine friends, from Ultimate Canine stopped by for a visit. Talk about a lot of smiling faces! Thank you, Ultimate Canine, for a great visit! #BetterAtBlackford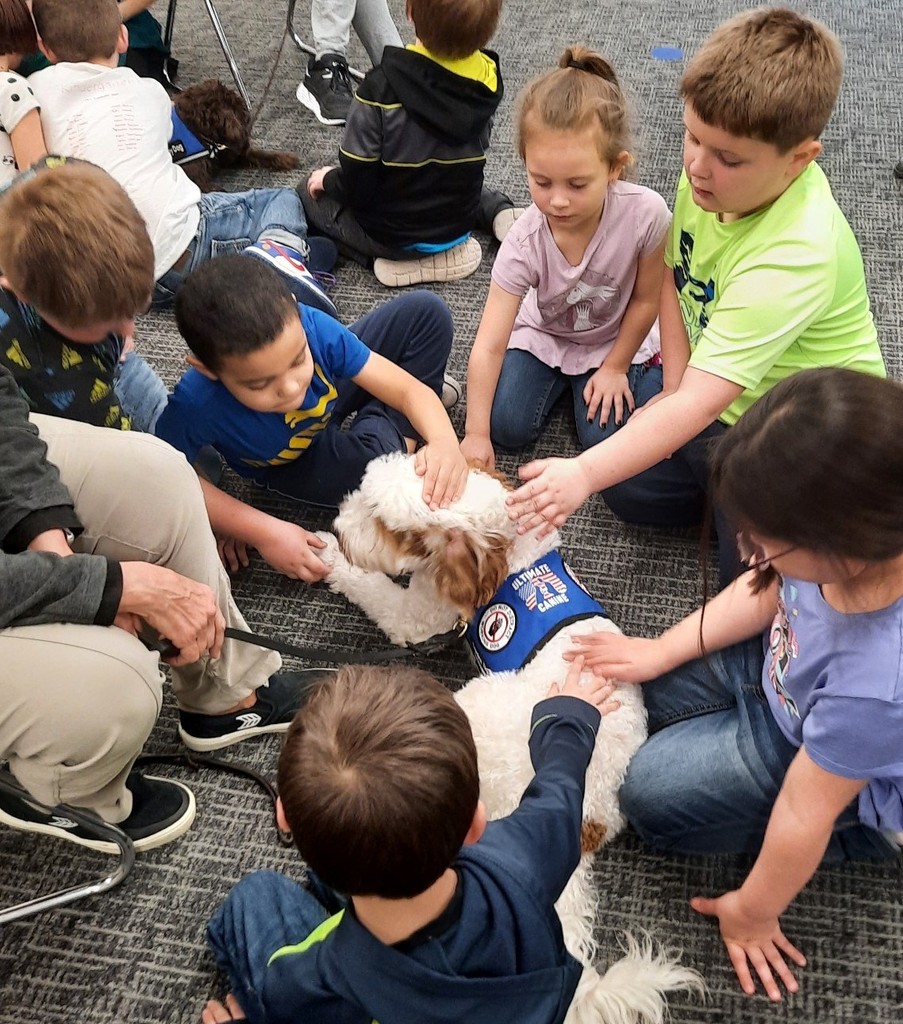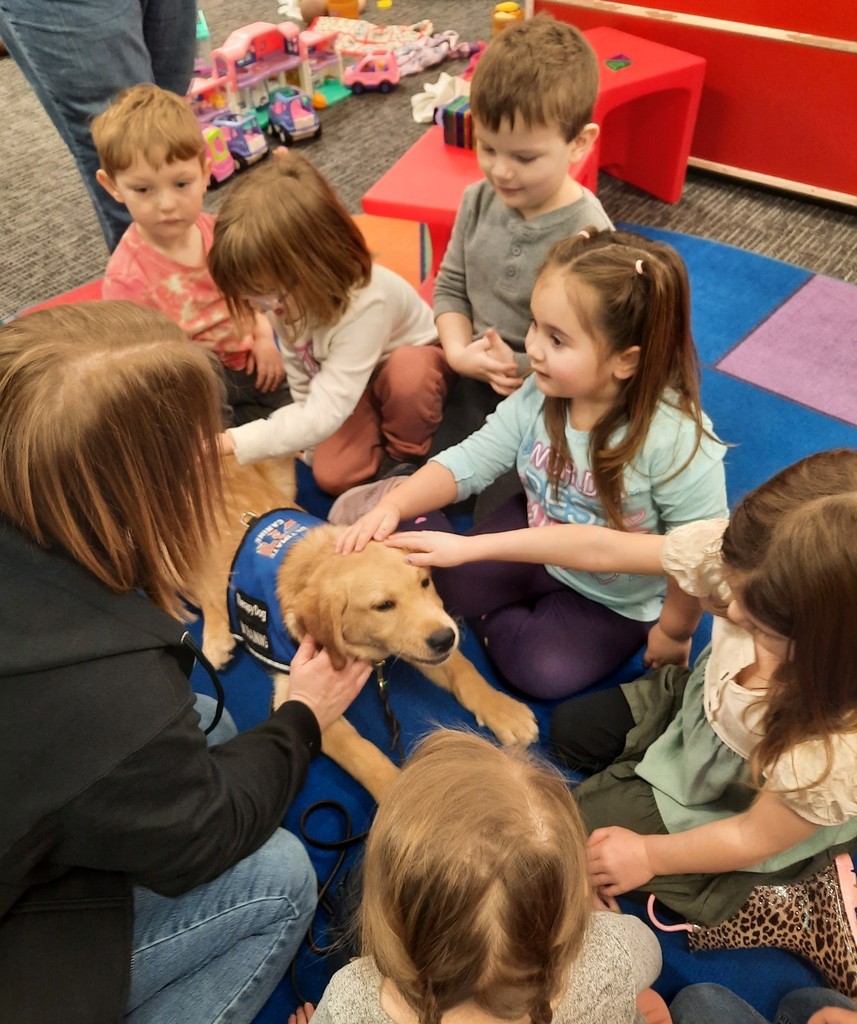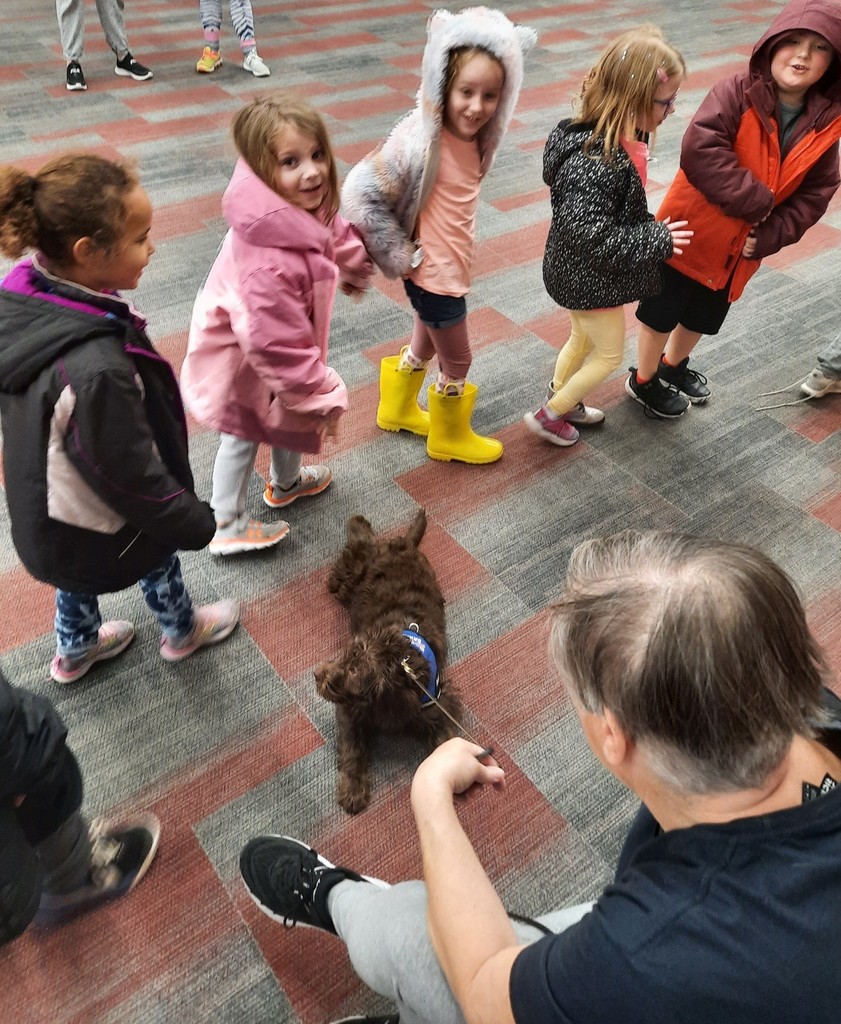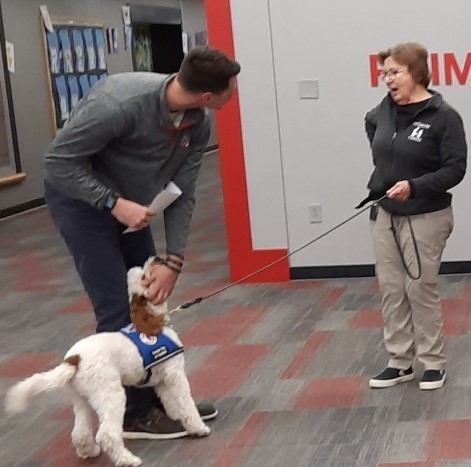 Here are more scenes from the 1st and 2nd grade Success Classes' at performance of The Friendly Dragon that took place today at BPS. #BetterAtBlackford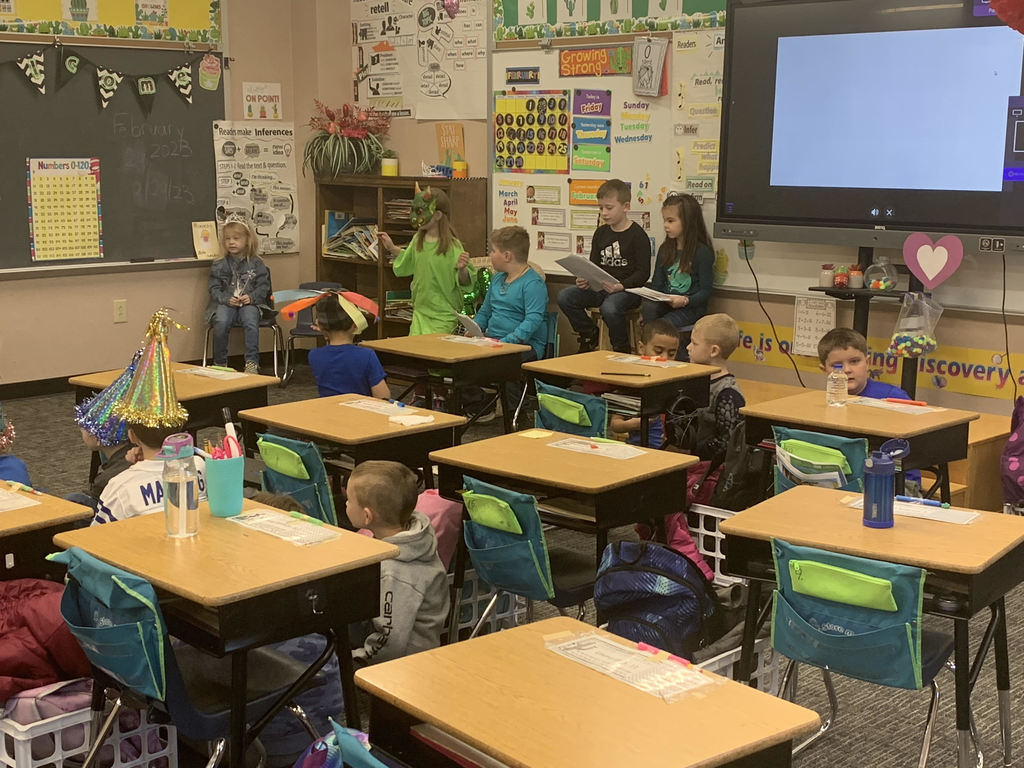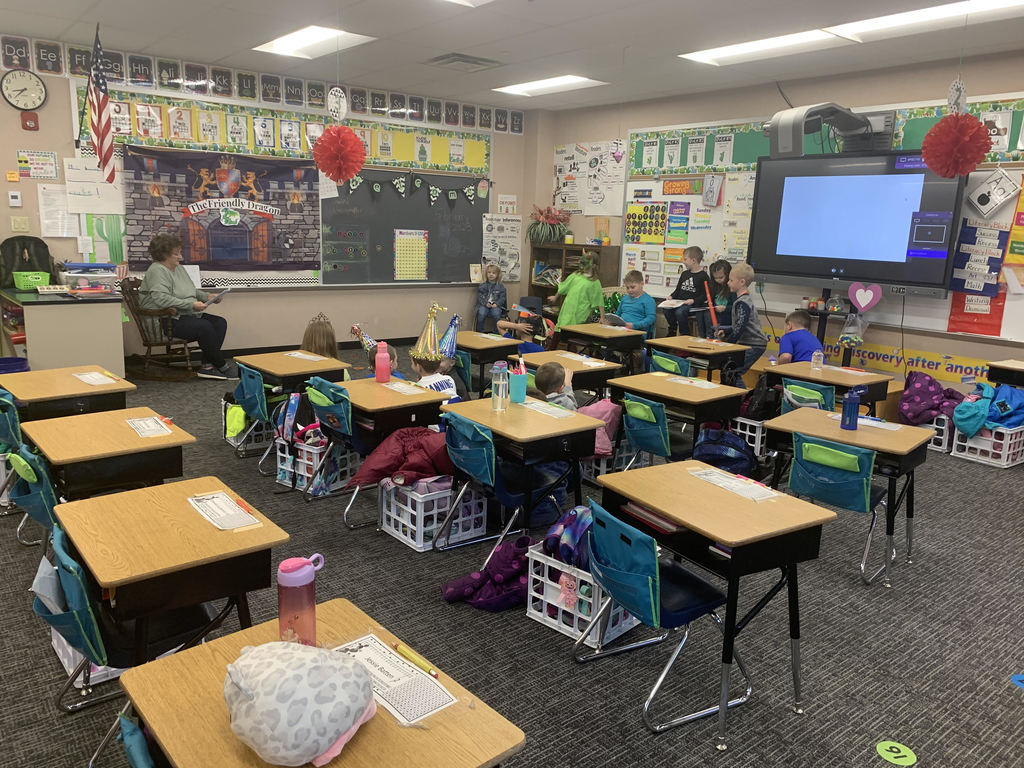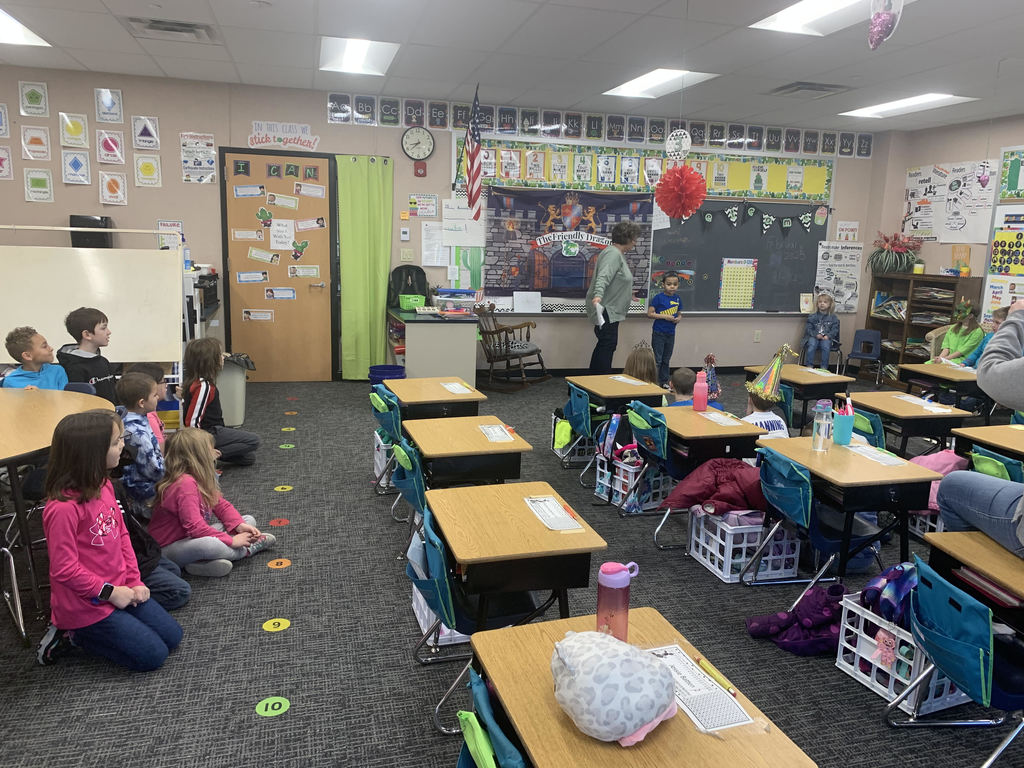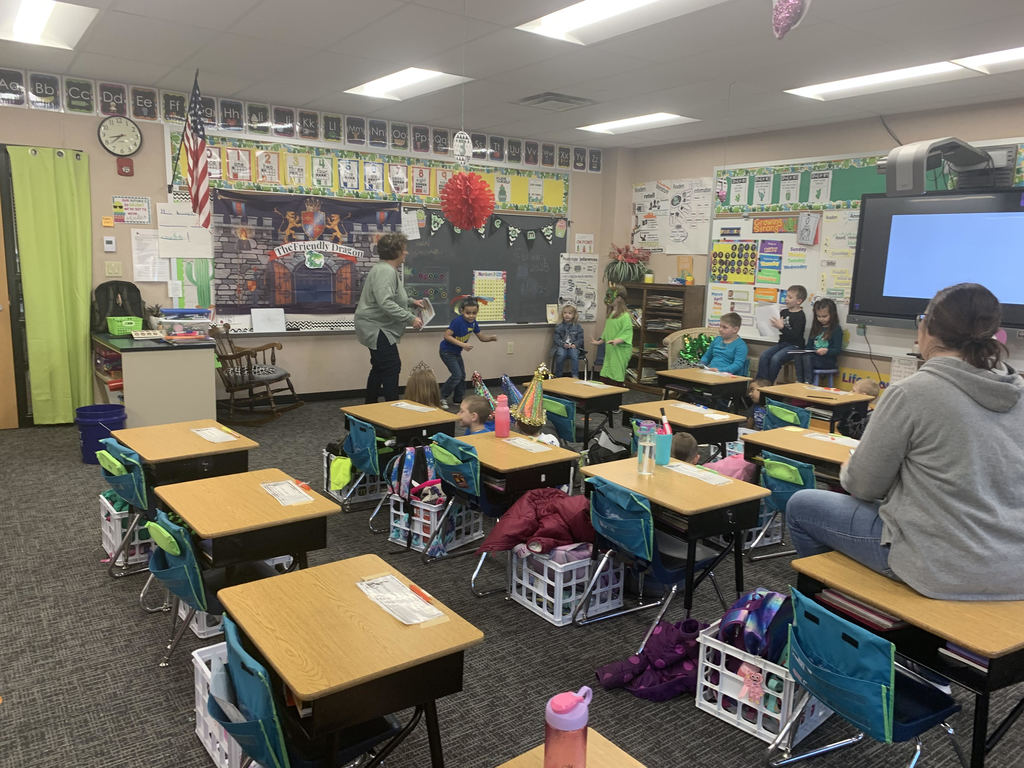 There was plenty of drama at BPS today, but it was in the best of ways! Students in the first and second grade Success Classes performed two plays that included The Friendly Dragon and The Little Red Hen. ​Great job, Cubs! #BetterAtBlackford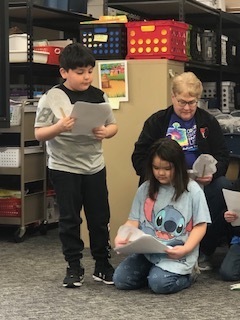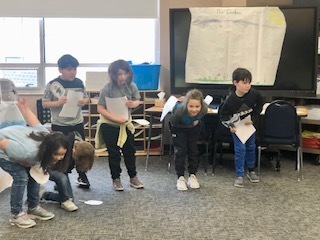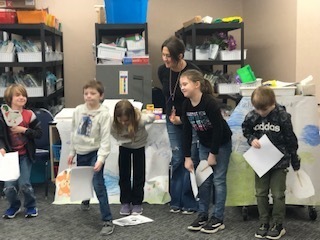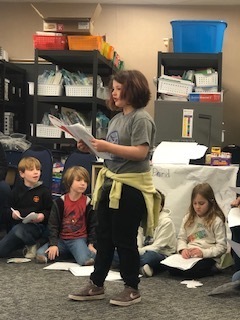 Check out the scientists in Ms. Jessica Barker's Kindergarten class at BPS! According to Ms. Barker, "We have been studying dinosaurs and fossils this week. We hatched dinosaur eggs and then created and formed our own fossils today to end our unit." What a fun lesson!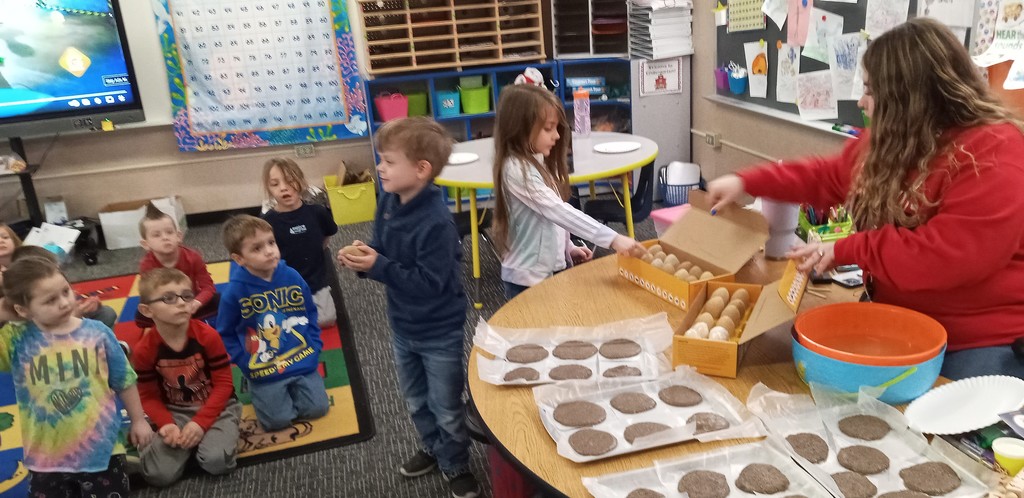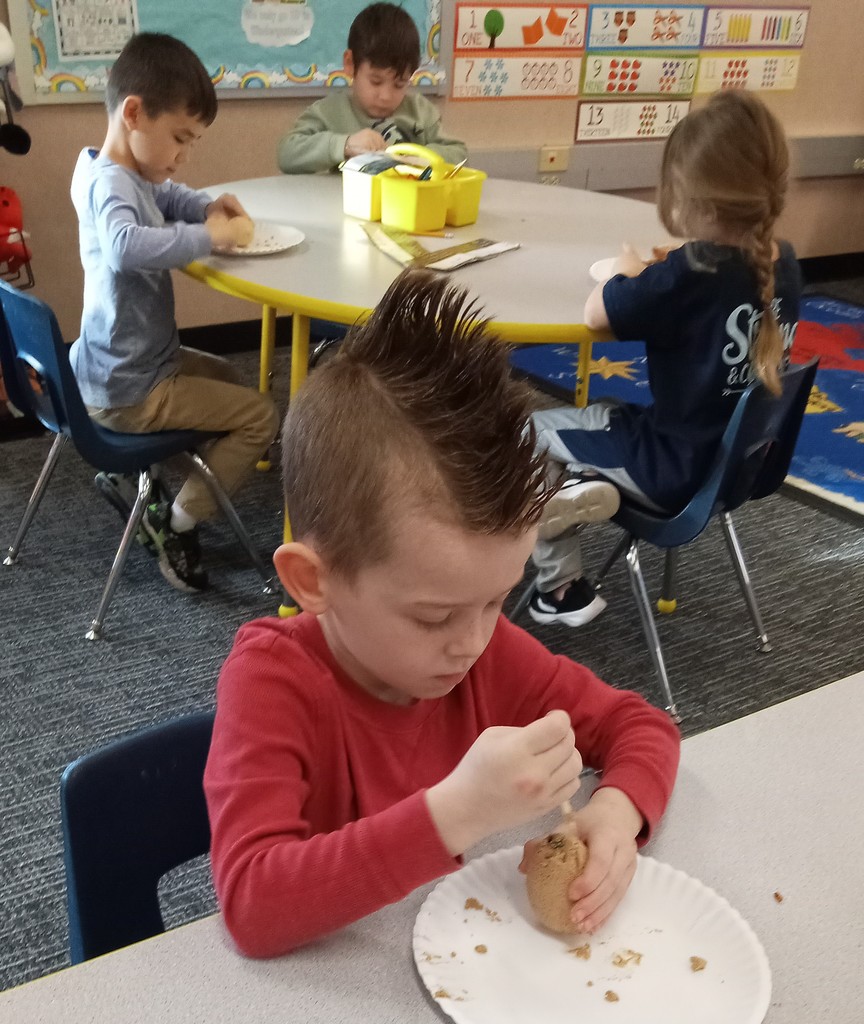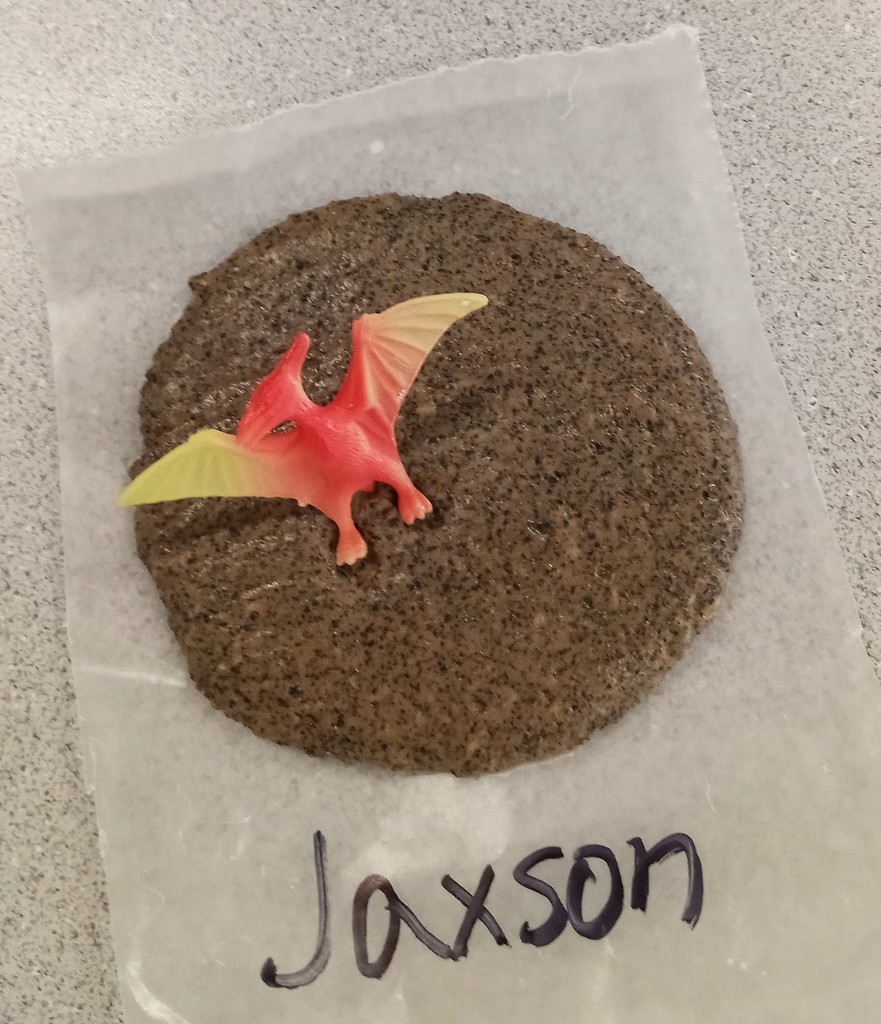 Tonight is the first night of after school tutoring at Blackford Primary School. I apologize for the mistake in the pickup time that I informed everyone yesterday. We will dismiss at 4:05. I'm sorry if that created any confusion.
This is reminder that Tuesday, Jan 24th we will begin Accelerated Learning again at Blackford Primary School. Any student that returned their signed permission slip for afterschool tutoring, will stay after school beginning tomorrow and will need to be picked up by 3:05 every Tuesday and Thursday.
It is a Happy 100th Day at Blackford Primary School!