Please share!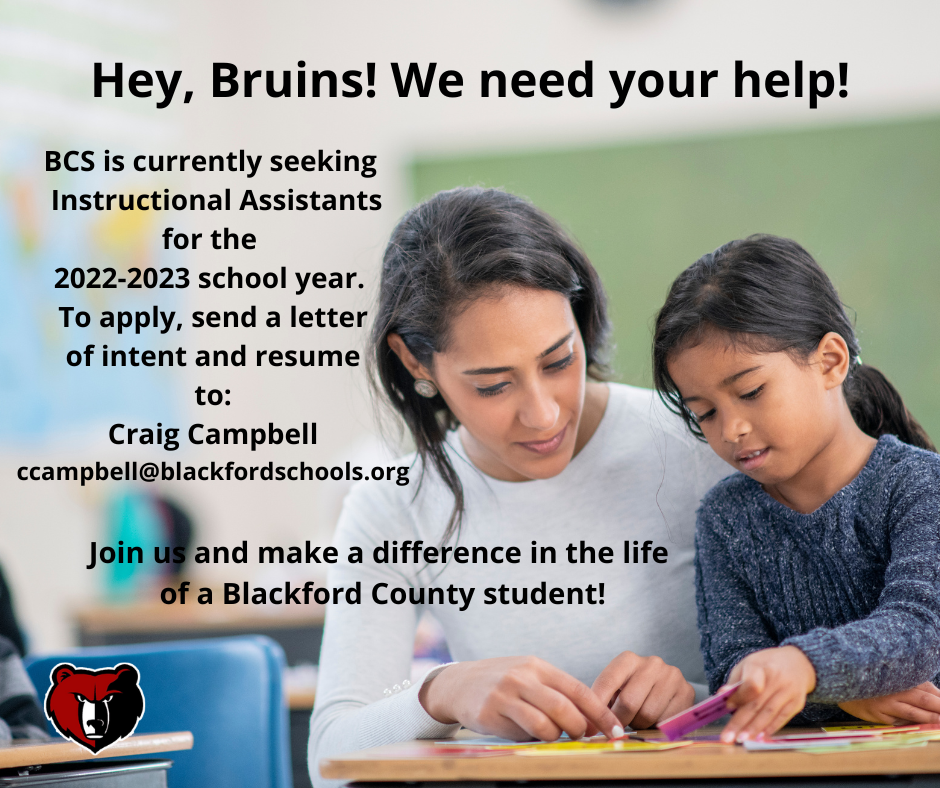 ATTENTION! Plans for the Back to School Carnival have changed. Due to ongoing summer project work, the carnival will be moved to the Sutton Center at Blackford Jr.-Sr. High School on July 20 from 10 a.m. to noon. Please help us spread the word.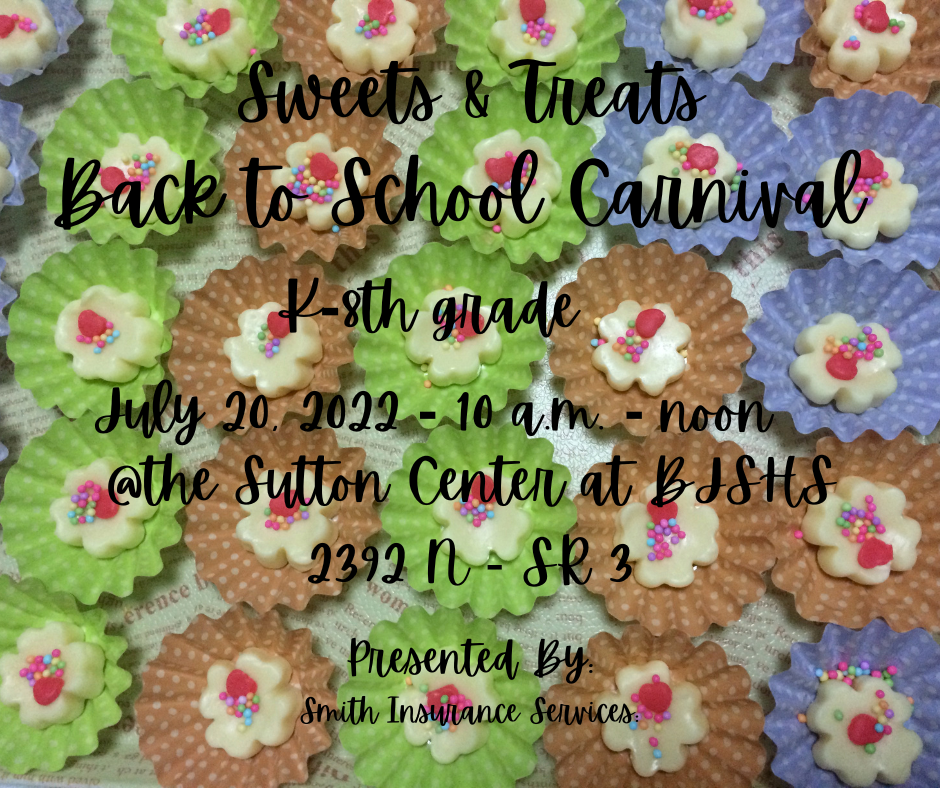 If you've already registered online, thank you! (That helps us plan.) If you haven't yet, please visit here:
https://bit.ly/3c4sDe1
In-Person Registration takes place from 8 a.m. to 7 p.m. at: BPS - July 25 BIS - July 26 BJSHS - July 27 Have questions? Call 765.348.7550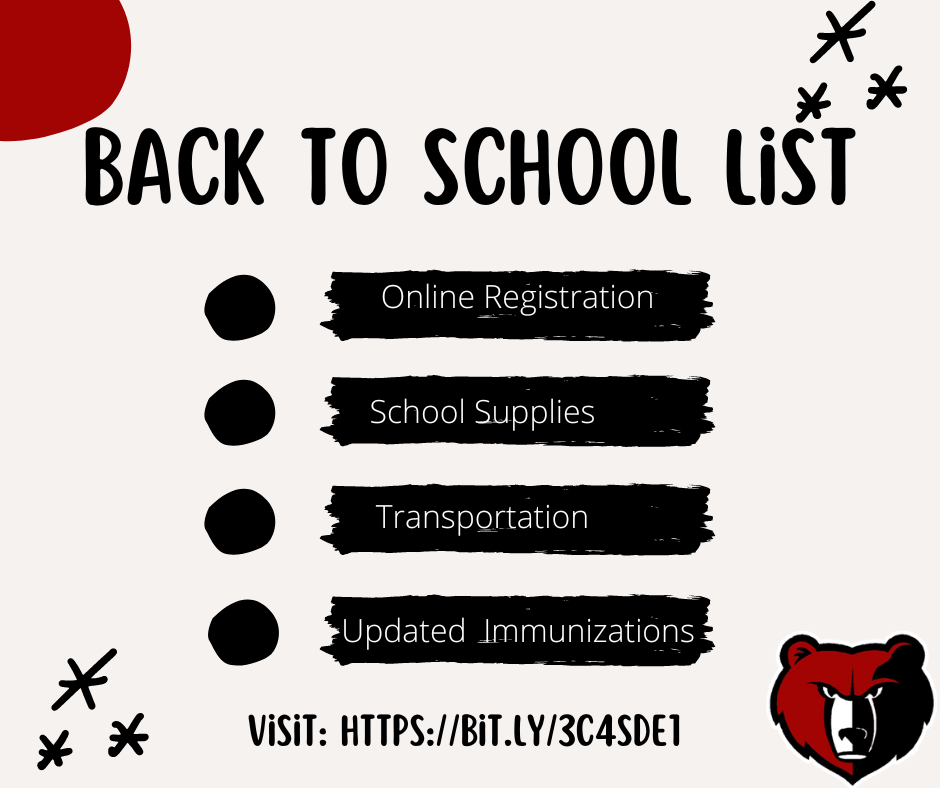 Mark your calendars for the Back to School Carnival!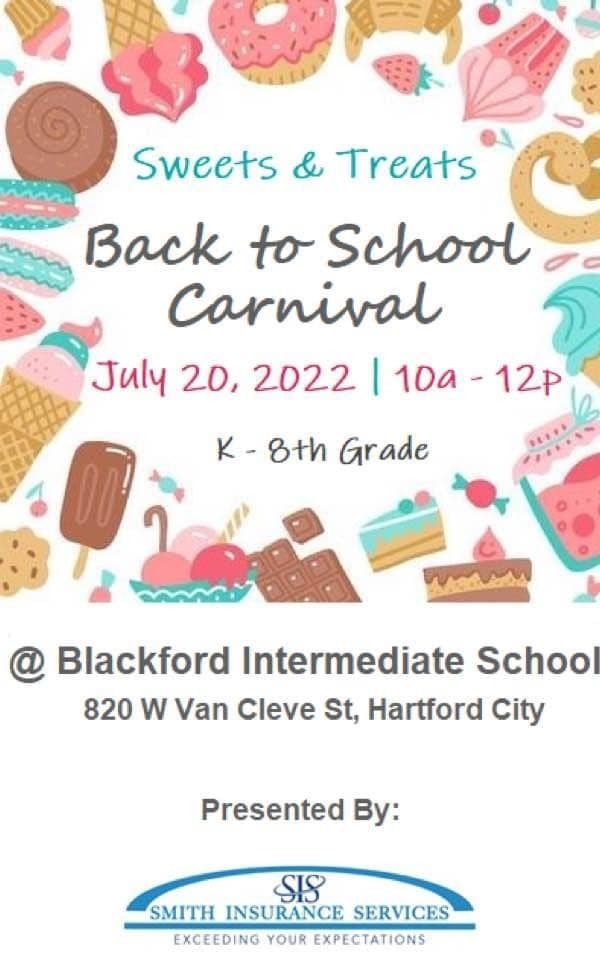 Summer is flying by and it won't be long before school starts! Have you registered your student(s) yet? It's easy to do! Online enrollment link is available here:
https://www.bcs.k12.in.us/page/registration-and-immunizations
In-person registration takes place from 8 a.m. to 7 p.m.: July 25 - BPS July 26 - BIS July 27 - BJSHS You can register all your students from one location! Call 765.348.7550 with questions.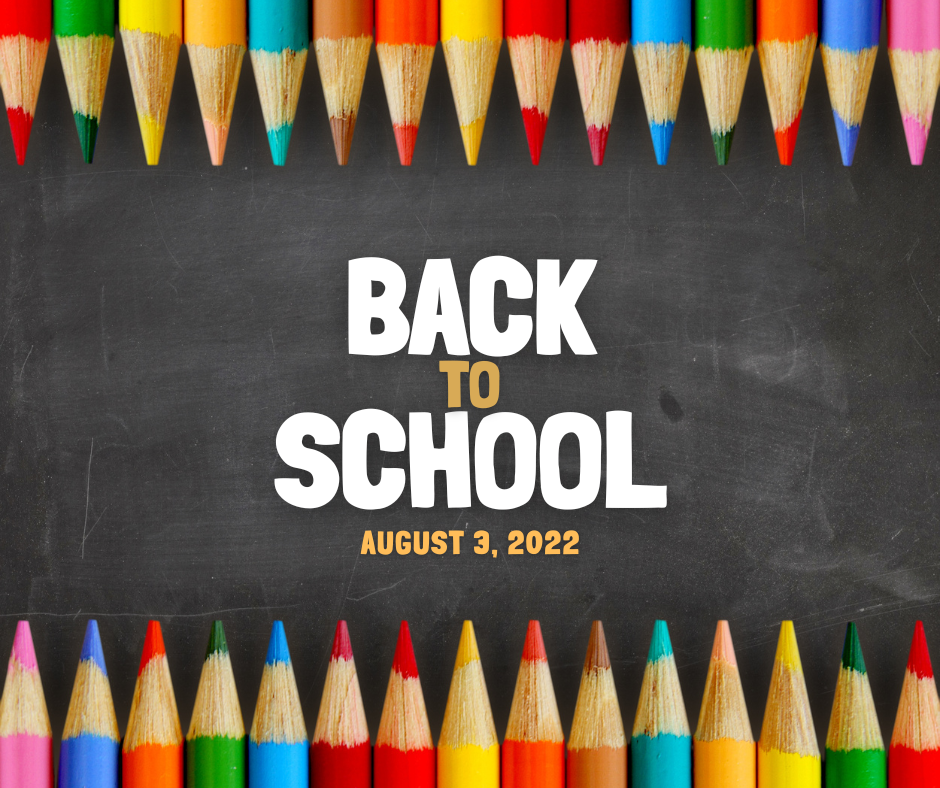 Did you know that the @Blackford Disc Golf Club is installing a disc golf course in Hartford City? That's great news, especially for our students! "We've been working on our disc golf skills in P.E. at the Blackford Primary School," explains Mrs. Tracey Witt, P.E. teacher. "Thanks to the @Blackford County Community Foundation for giving us a classroom set of discs so we can be ready to get outdoors and play when the course opens." Learn more about the #GetOutdoors challenge at
www.blackfordcofoundation.org/go.
" #GetOutdoorsBC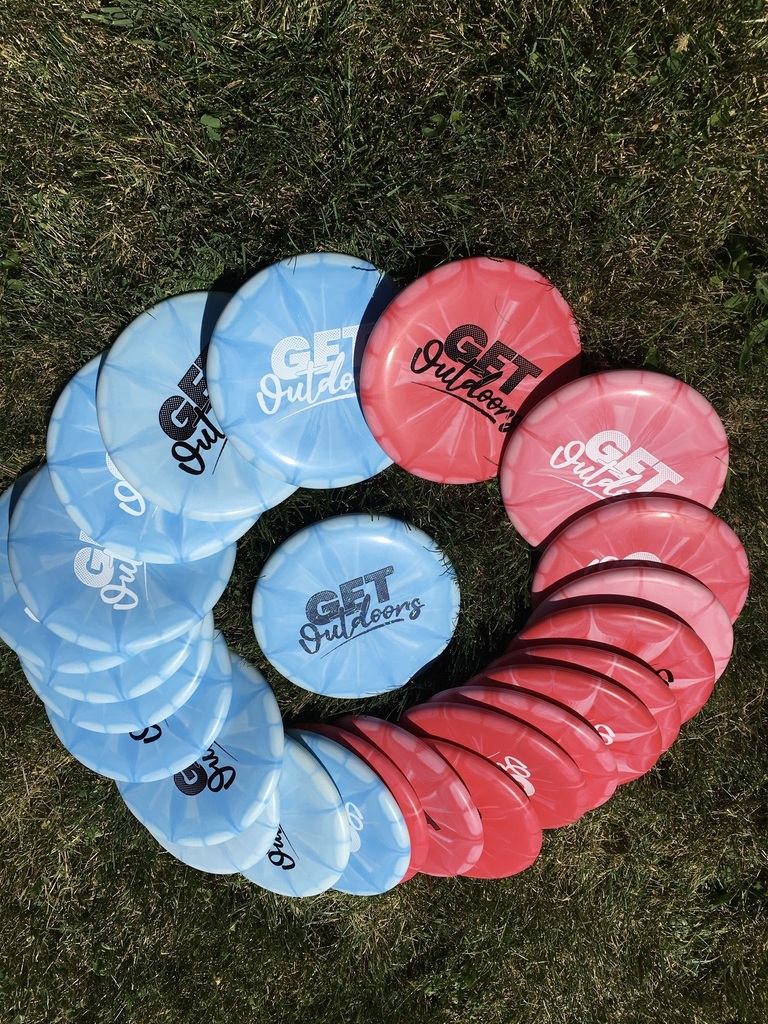 Who has the best School Resource Officer? We do! Congratulations to our own Kevin Brown, the 2022 School Resource Officer of the Year for Indiana District 6! Here he is accepting the honor. We appreciate all you do for our students and staff, Officer Brown! #BruinProud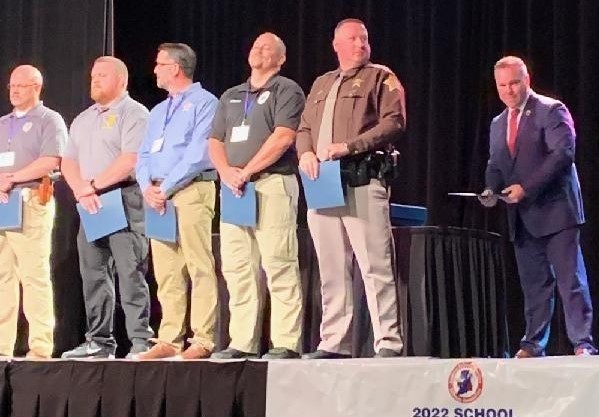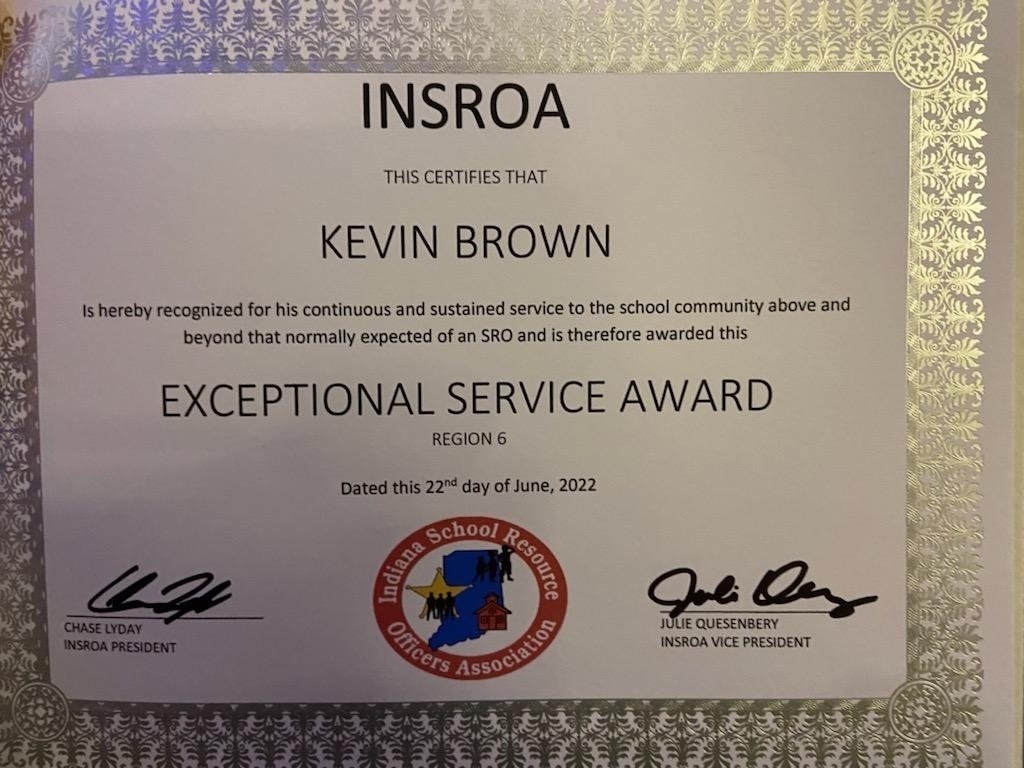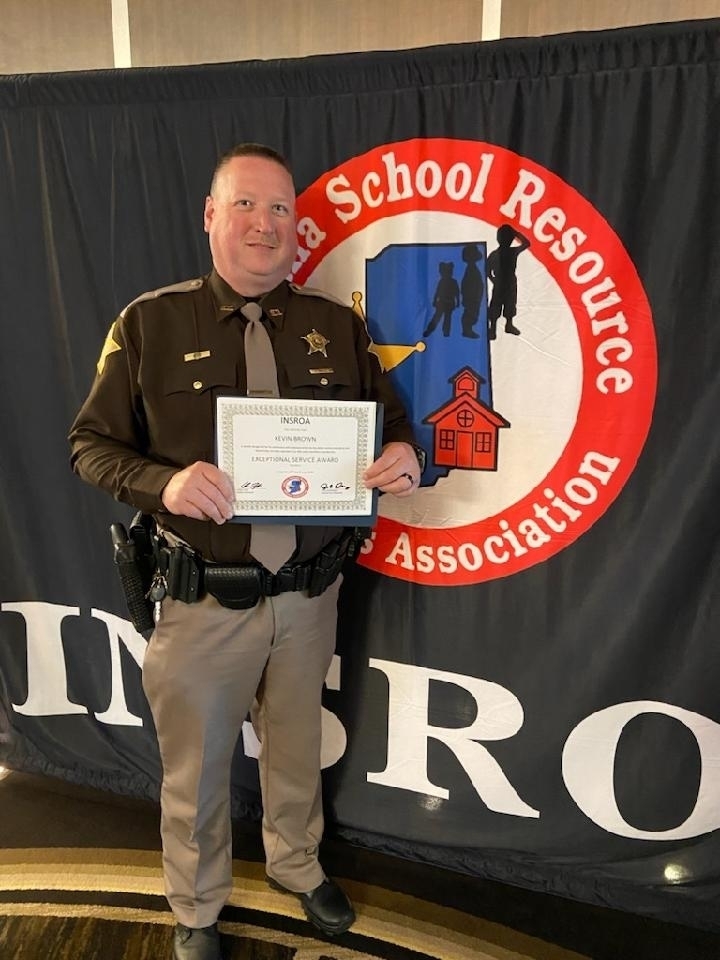 A huge THANK YOU to our community sponsors for making last week a ton of fun for our record number 74 campers!! Blackford Community Foundation Blackford United Way Blackford Woman of Worth Blackford County Schools American Electric Power We look forward to summer 2023!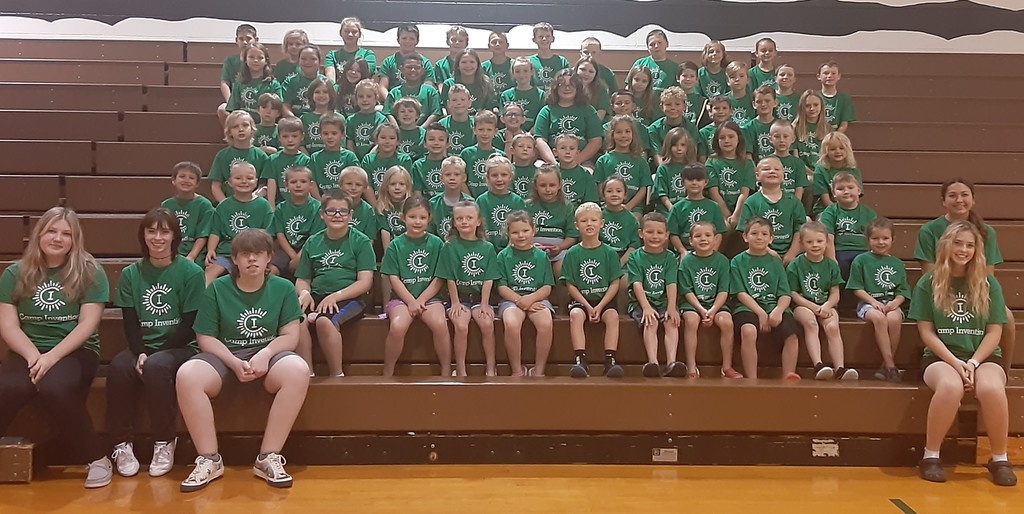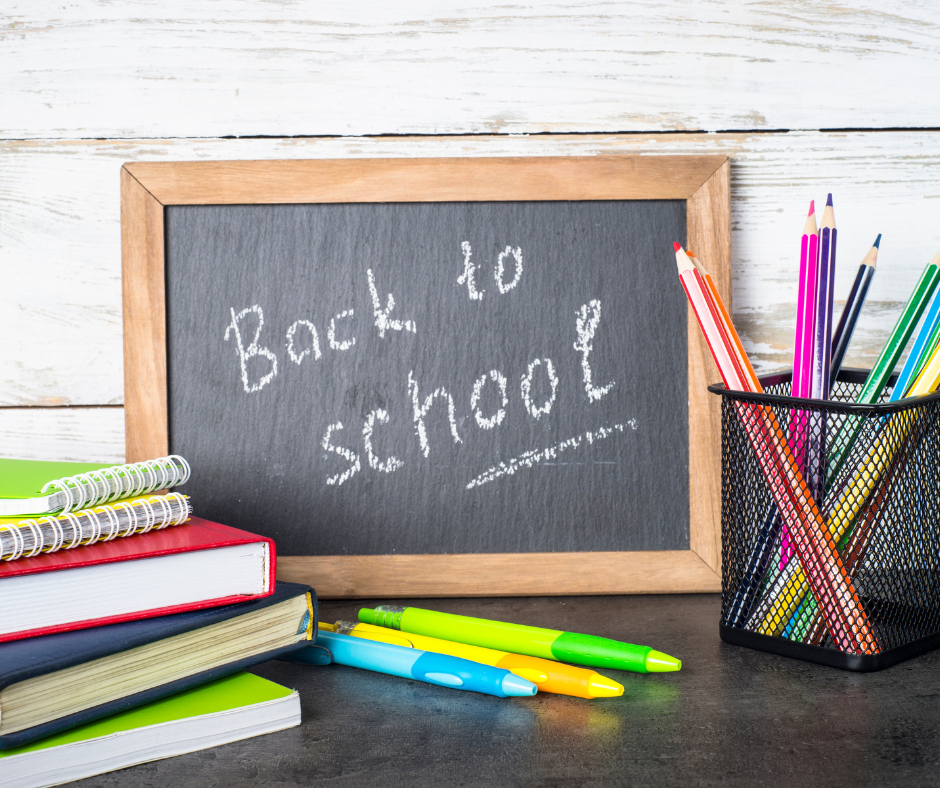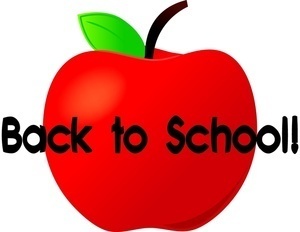 Join us! #BetterAtBlackford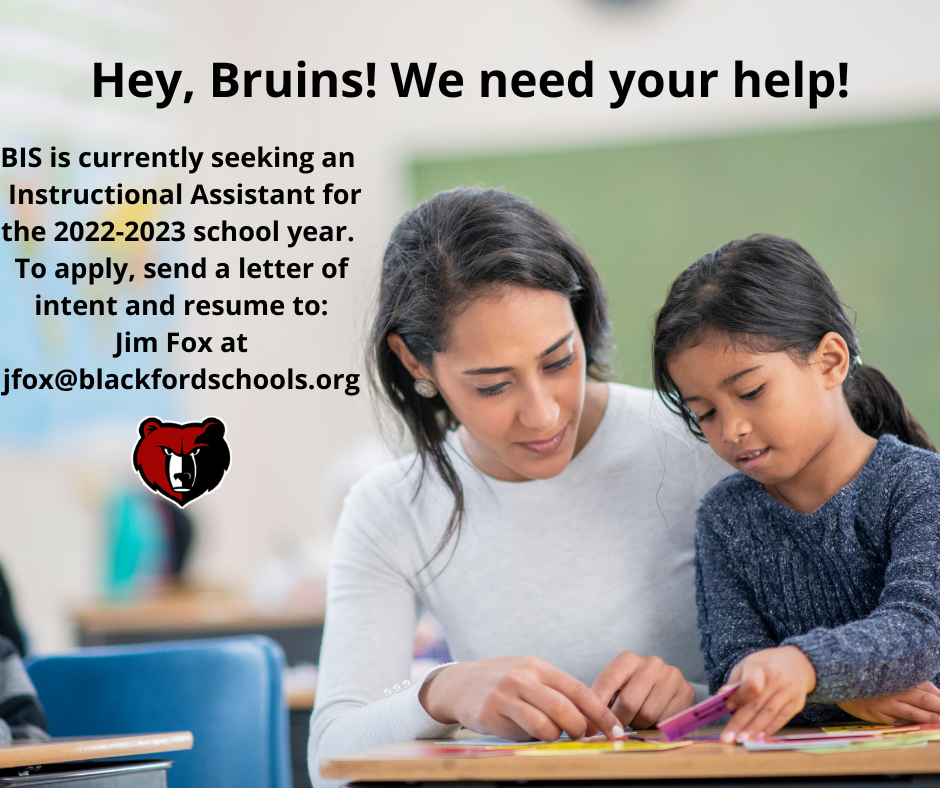 Interested in a position with BCS? Check out the latest jobs available below. Send a letter of interest and resume to the contact listed. Join us!
https://bit.ly/3aQLGIb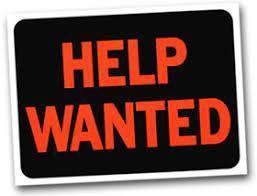 A message from Blackford County Schools: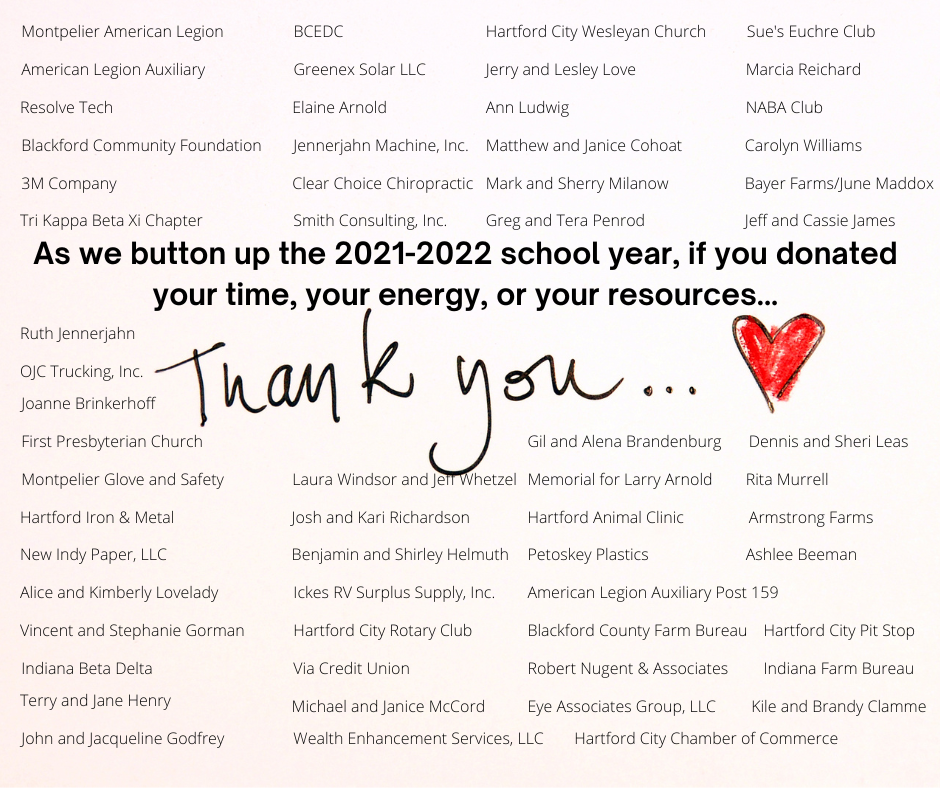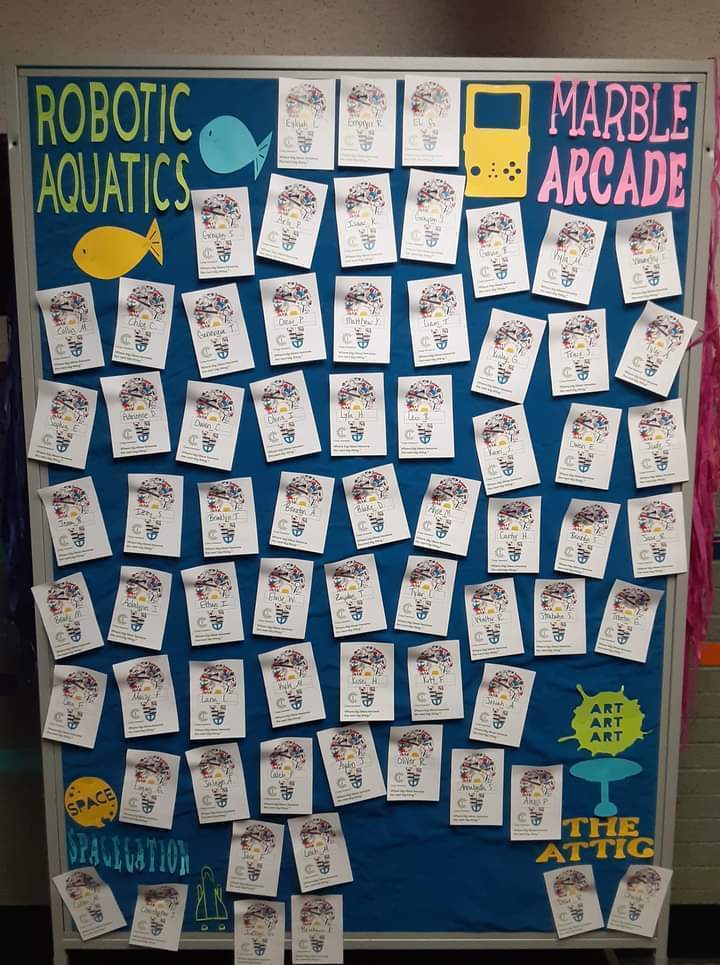 Will you be bringing a student to BJSHS for Summer School tomorrow? Car drop-off and pick-up for all students will be at Door 17, the Sutton Center. Student drivers will park in the Sutton Center lot and enter door 17. Doors open at 8:15am, school begins at 8:30am.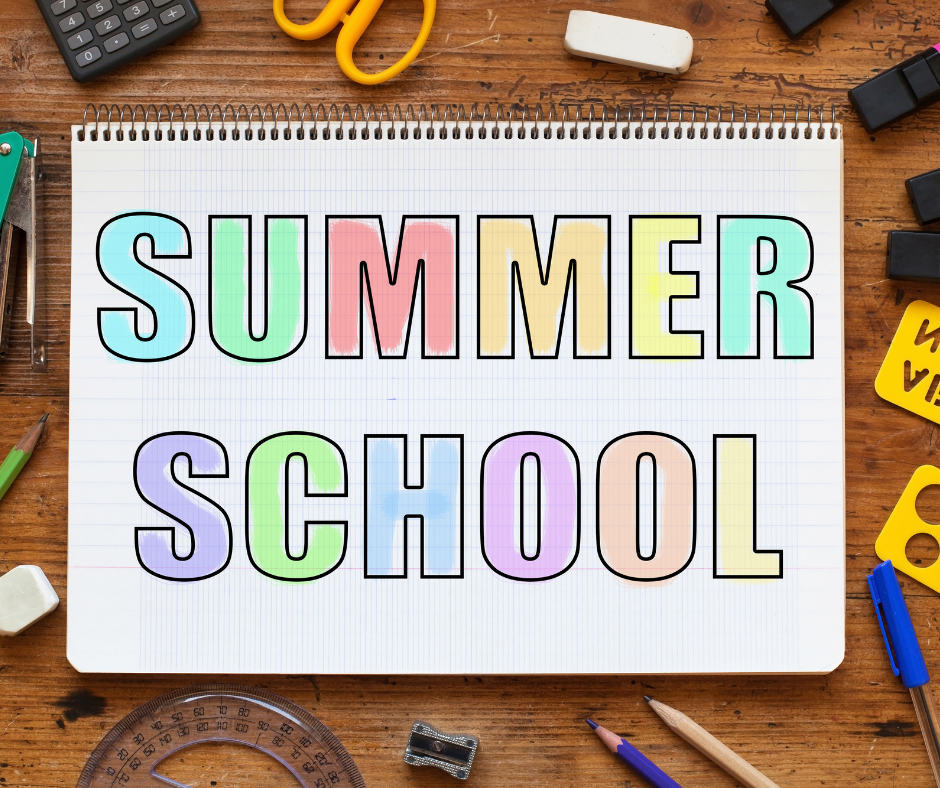 During this morning's End of School Year Breakfast, Superintendent Chad Yencer honored staff members who have served BCS for 30 years or more. They include: Kelly Sharp, teacher, 30; Karen Bergdoll, teacher, 31; Jill Lebo, administrative assistant, 31; Jeff Cline, teacher, 33; Nancy Slentz, food service manager, 34; Rhonda Thurman, teacher, 35; Sherri Barker, teacher, 35; Jack Norton, teacher, 35; Lynn Bauer, teacher, 36; Dave Smith, bus driver, 39; and Calvin Gadbury, bus driver, 42. Thank you for your continued service to BCS! Pictured: Sherri Barker receives her pin from Assistant Superintendent David Parker.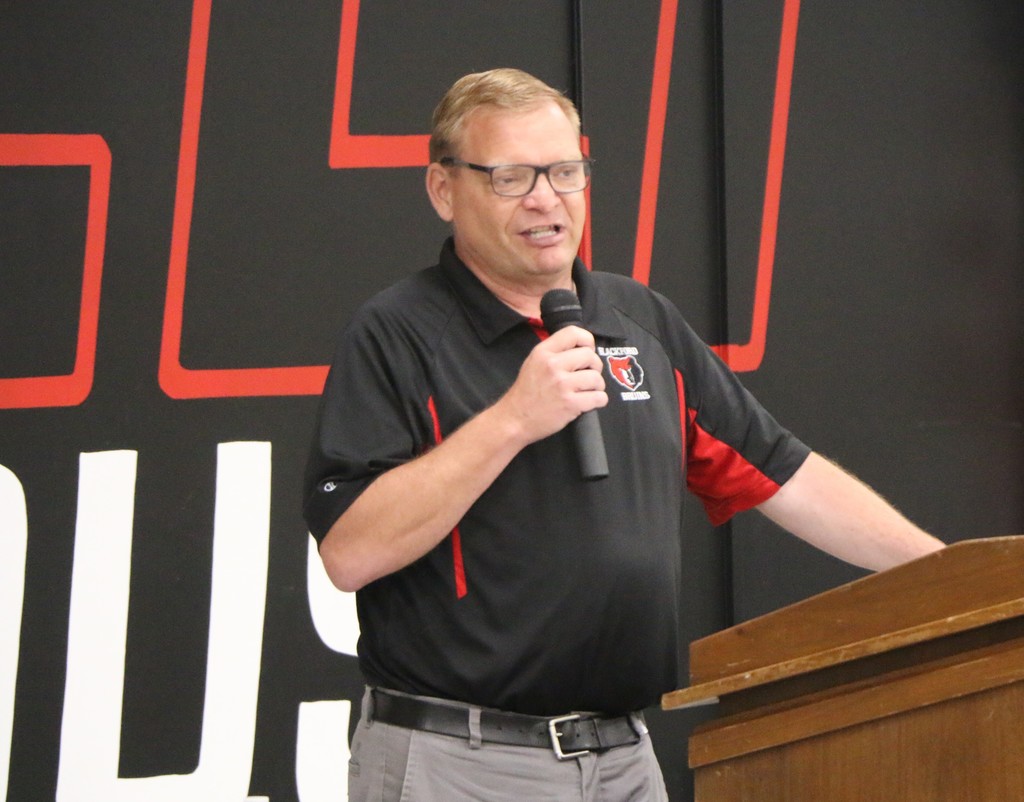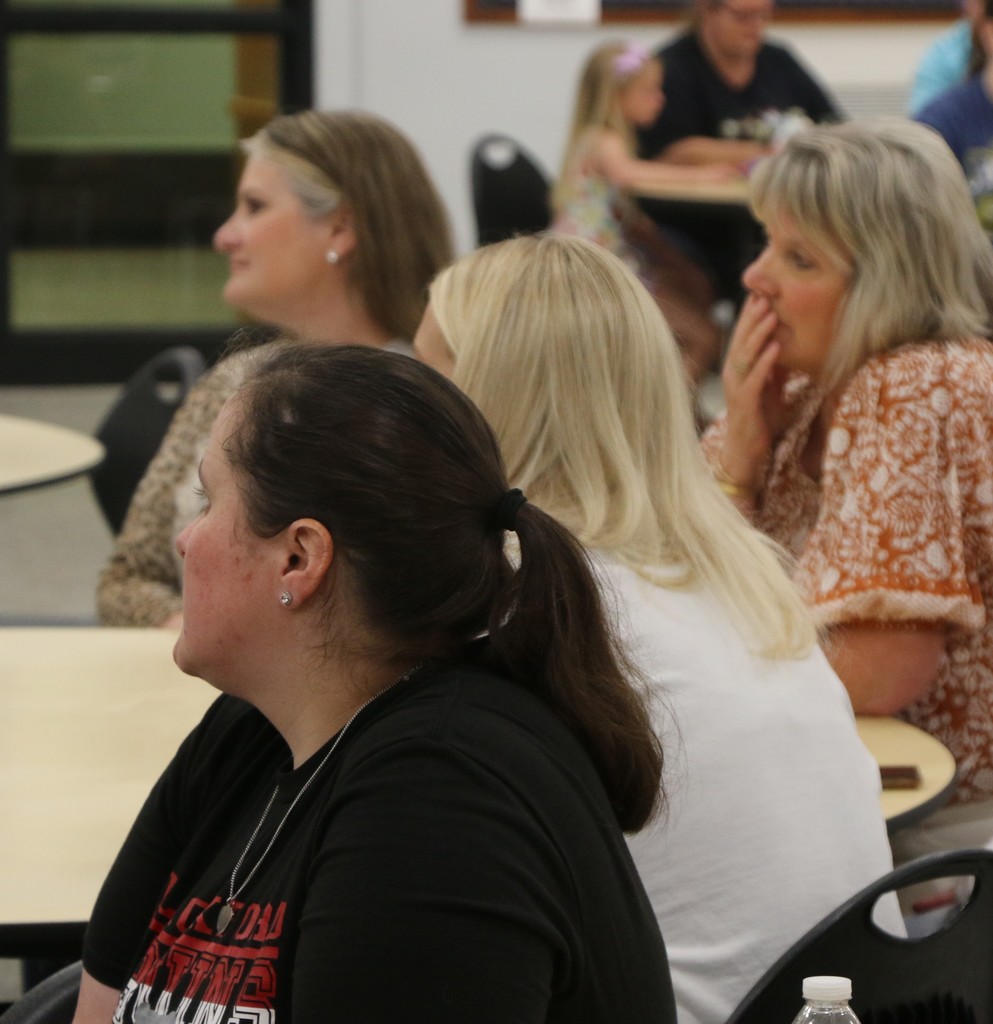 Super soaked! Principal Craig Campbell and School Counselor Tiffany Ickes-Pauley were good sports yesterday as buckets of water were dumped on their heads at Northside School to celebrate the end of the school year!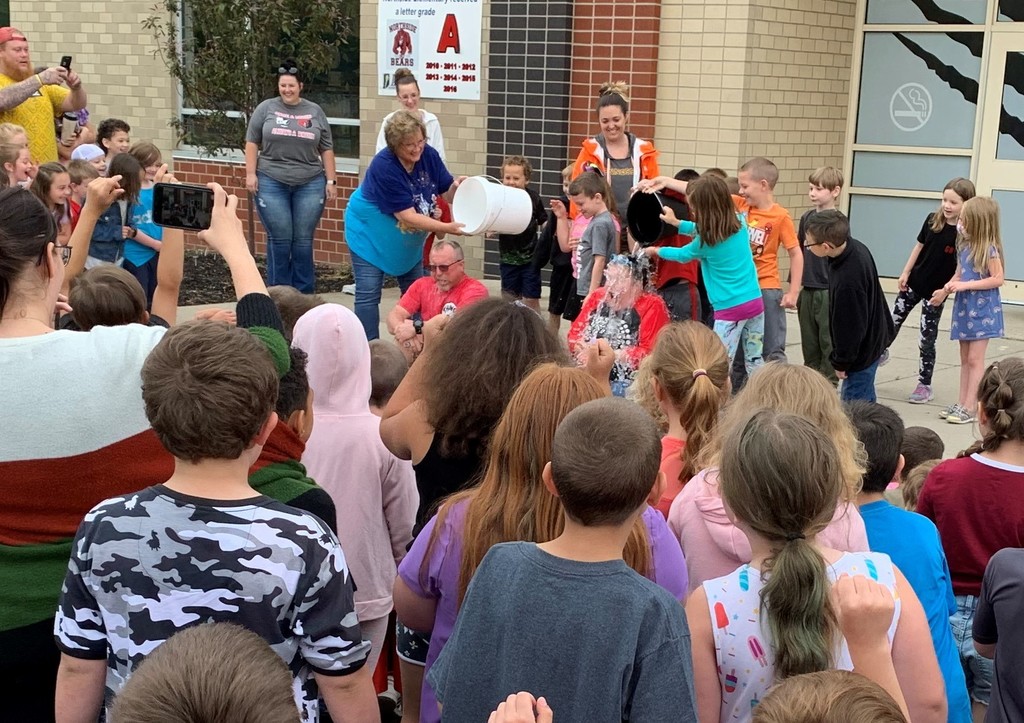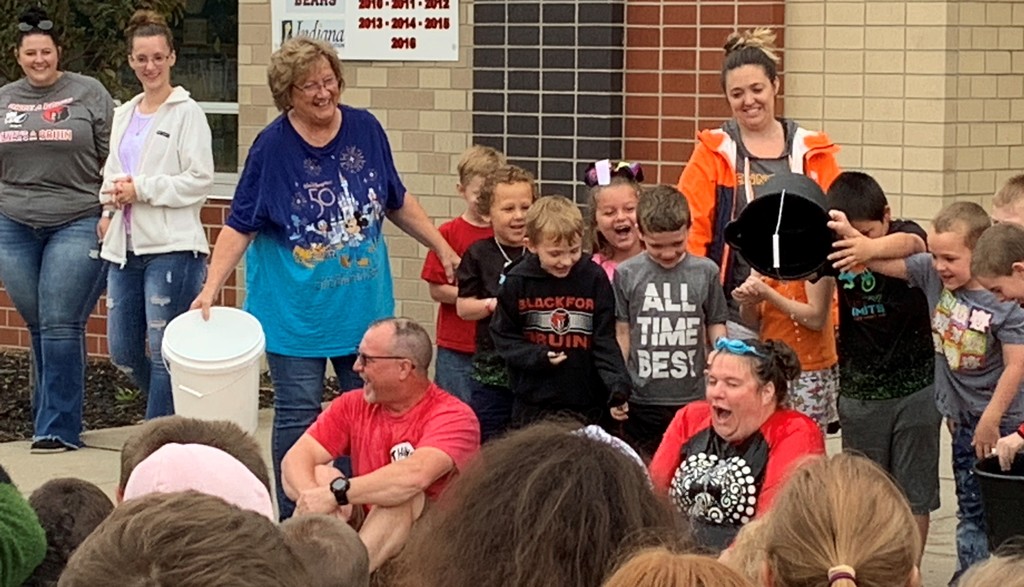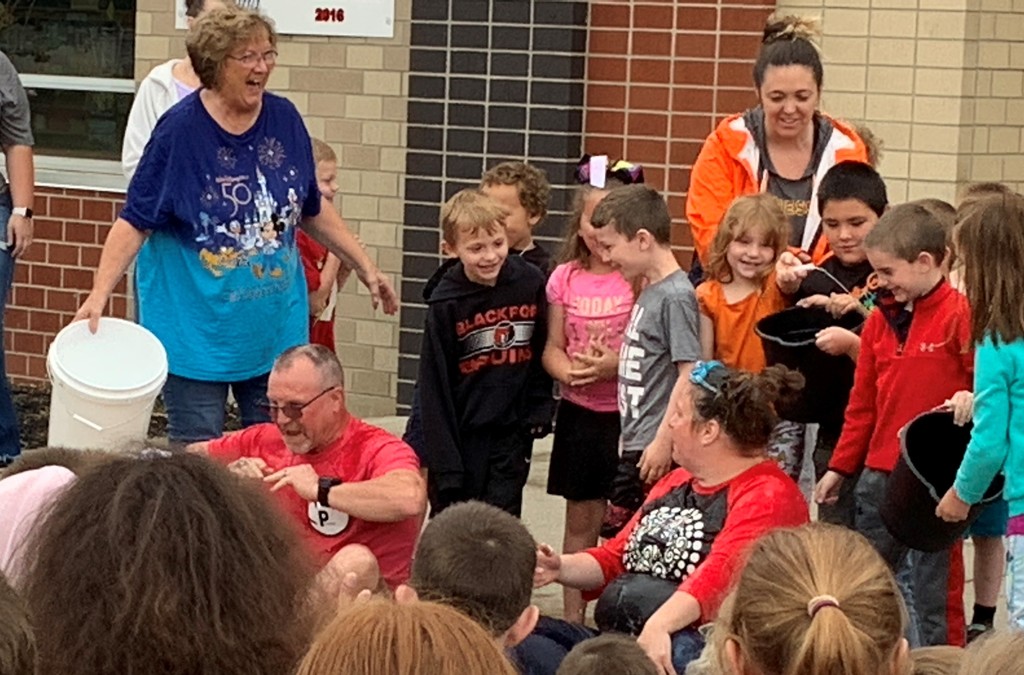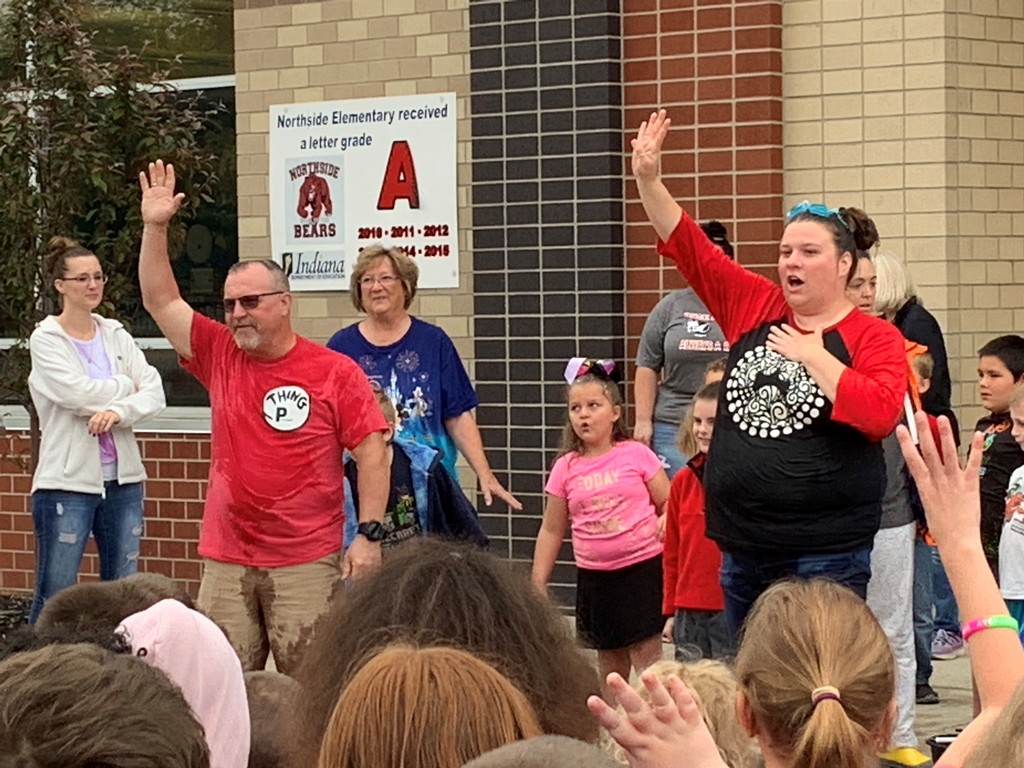 A big thank you to everyone who came out for last night's Kindergarten Graduation! Best wishes to the girls and boys in the Class of 2034! Next stop? First grade at Blackford Primary School!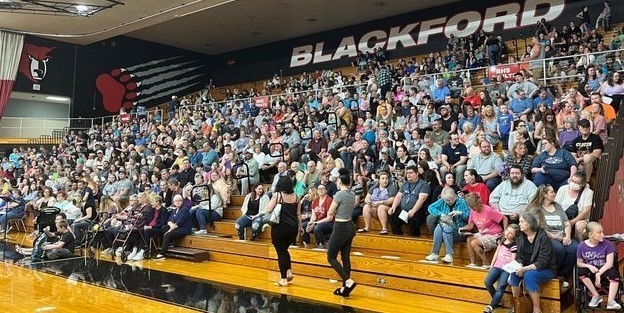 BCS Summer Food Service Program information 👇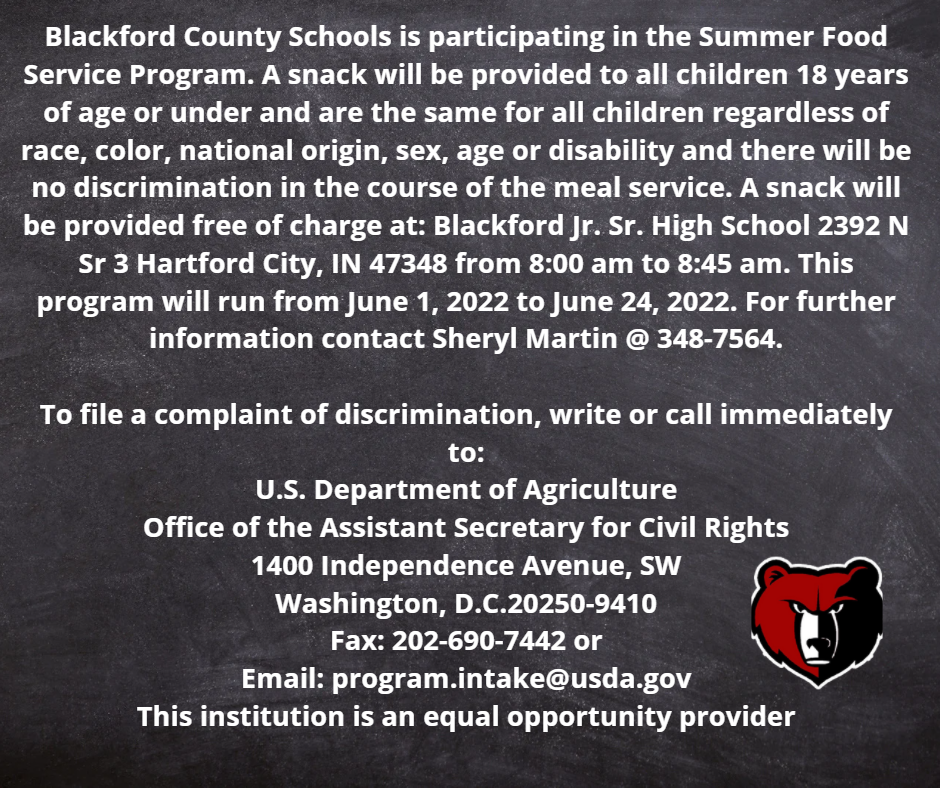 Students in Mrs. Terese Zirkle's art classes at Northside and BIS have been busy! Check out their handiwork! Great job, Bruins!