A message from Mrs. Kylee Redford regarding Camp Invention: Just like this very full bulletin board (thanks Mrs. Lightle for the help), all of the Camp Invention scholarship spots are filled. We have record numbers and unfortunately funding for scholarships has run out. Families can now choose to pay full price or get put on a scholarship wait list in case more funding can be secured. Thank you to all the families for showing such interest. We look forward to a great week at camp June 7-11!!!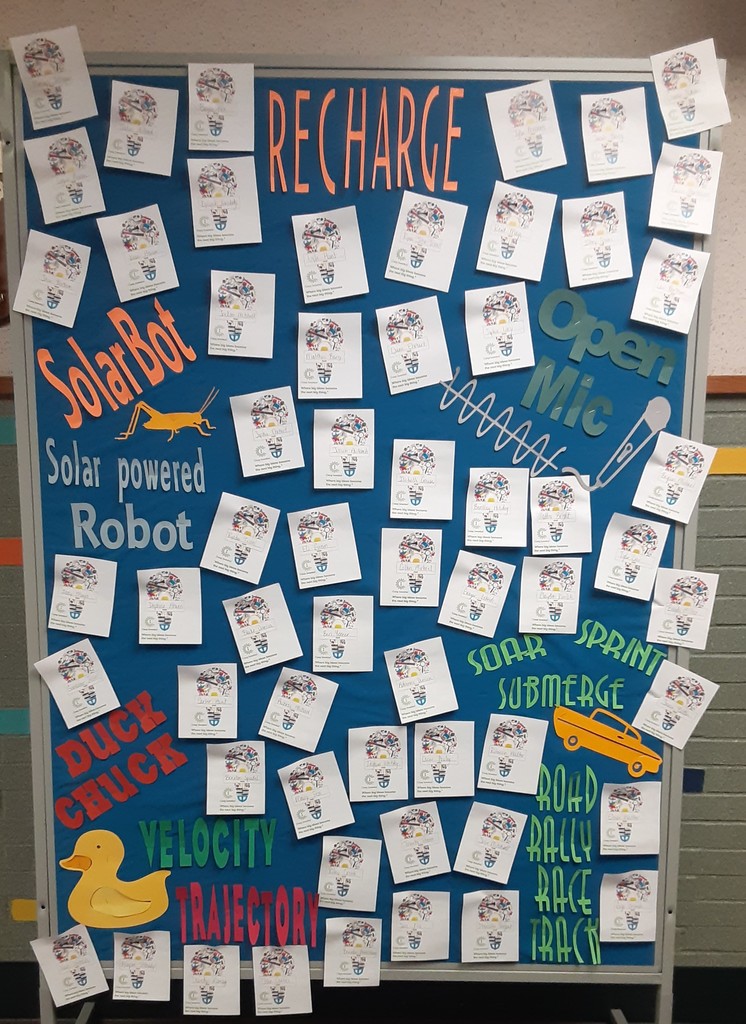 Every year, Mrs. Jeannie Cain, the library specialist at Northside Elementary, conducts a fundraiser for the Blackford County Animal Shelter. This year's fundraiser was just a little different, and as usual, Mrs. Cain made it special! Thanks to the generosity of a number of local individuals who donated stuffed animals to Northside, Mrs. Cain was able to create a pet adoption center in the library! Not only were students able to adopt a stuffed animal pet for $2, they also were asked to read to their adopted pet. Through the pet adoptions and sales of discovery bottles, Northside students raised $1,072 for the animal shelter. Students who read five stories to their adopted pet received a surprise. They were invited down to the lobby as Principal Craig Campbell and his dog, Maggie, read a special story. Thanks to Mrs. Cain and all our Cub readers who participated in the fundraiser. We sure appreciate you! #BlackfordCountyAnimalShelter #CubsRule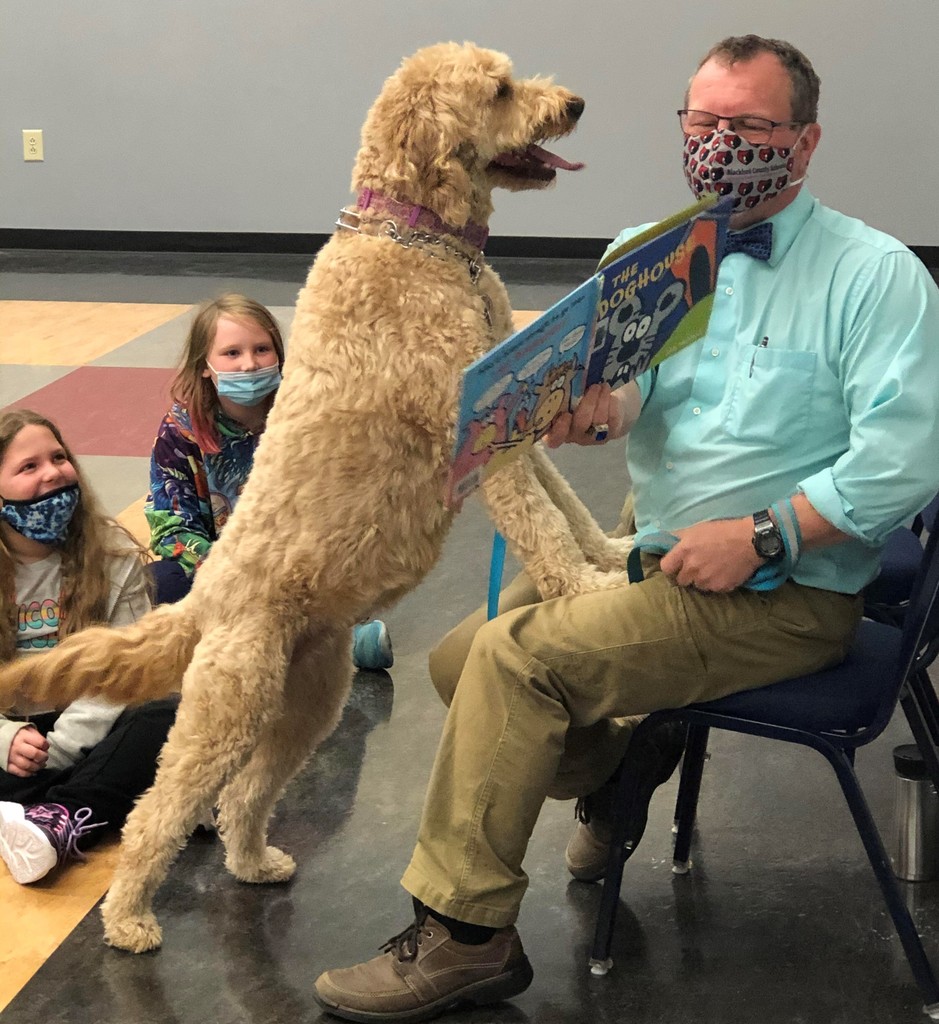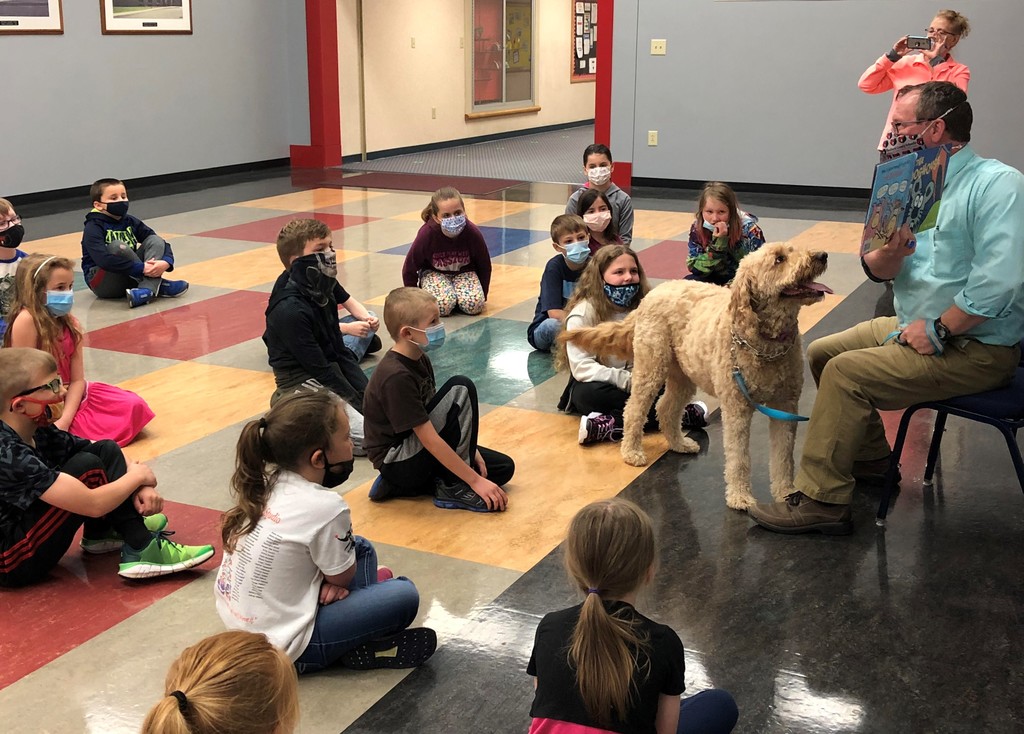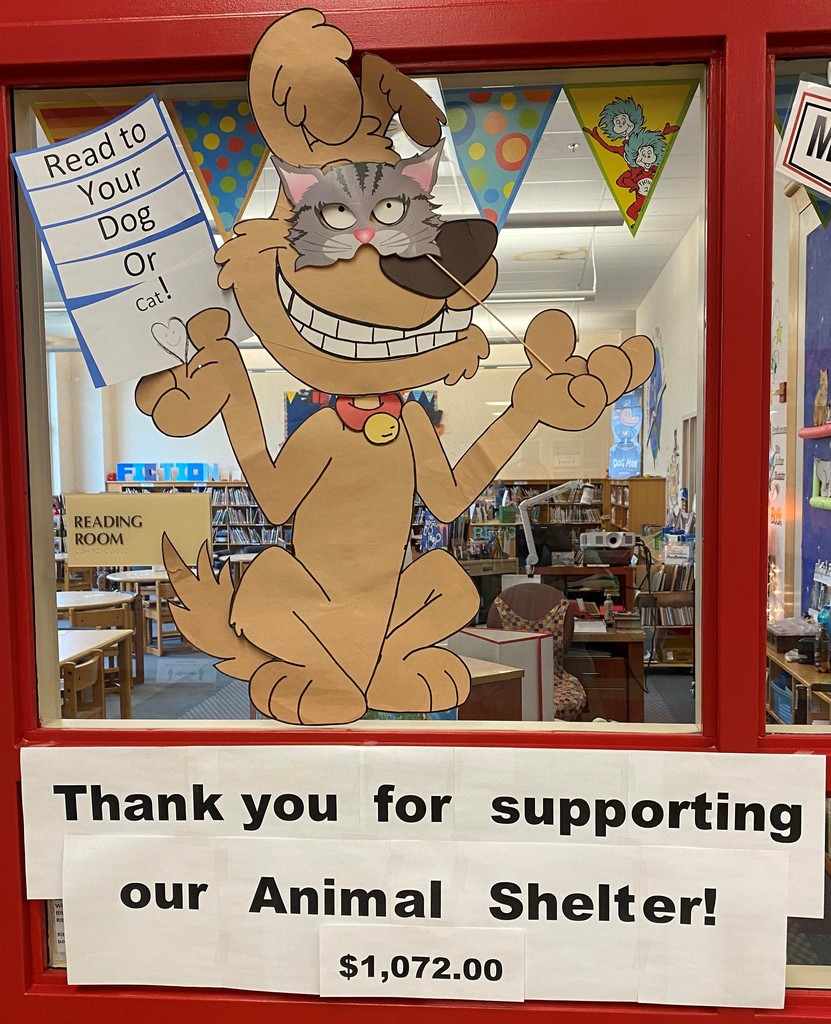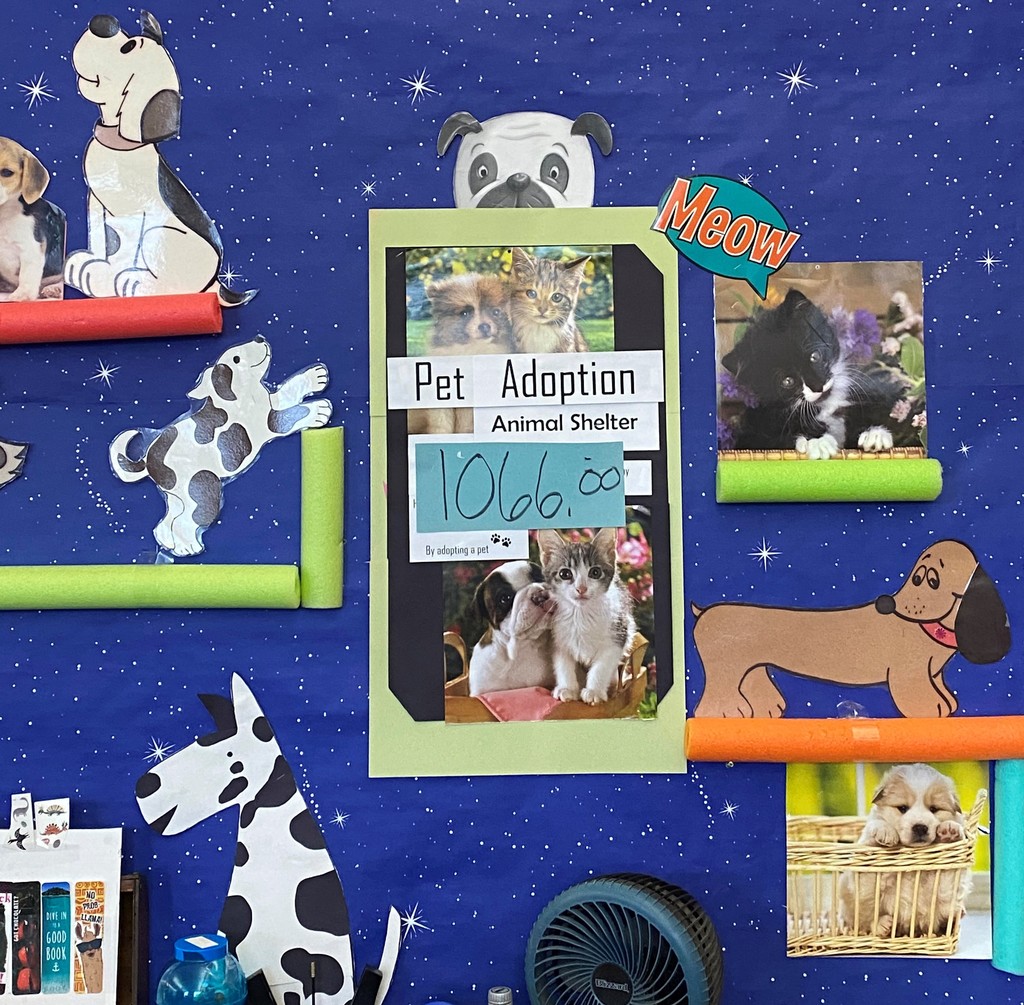 We're looking for a few good campers for some summertime learning and fun!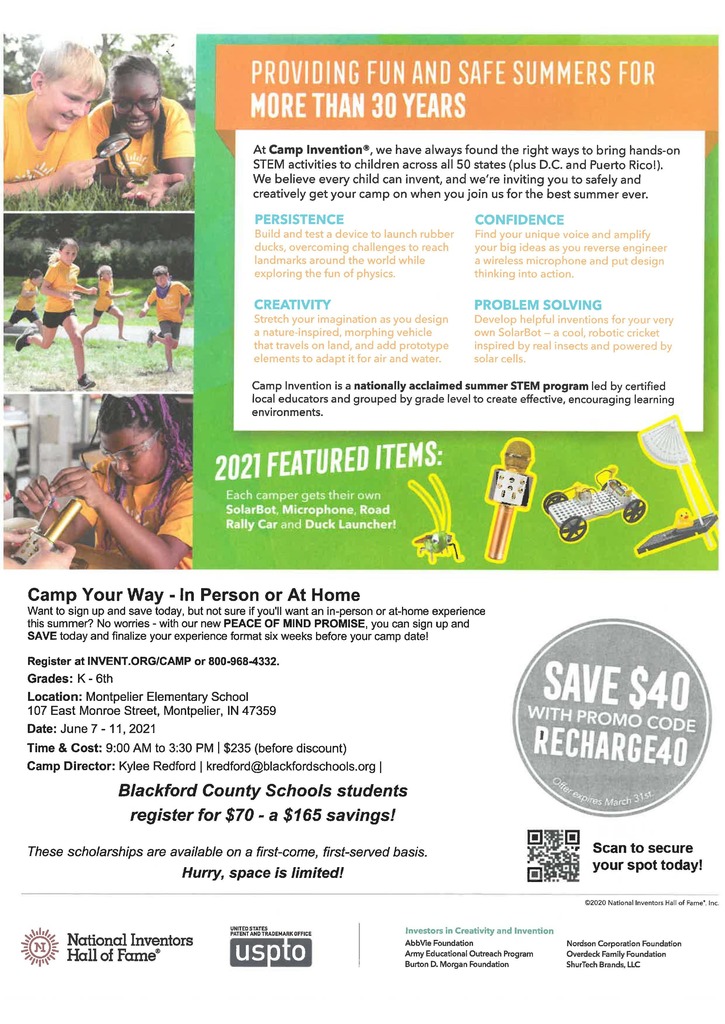 Blackford Spotlight - Mrs. Sarah Penny's 3rd grade class at BIS: "The third graders in Mrs. Penny's class have been working like construction workers creating, fixing, and renovating writing all week. They have been working on skills that they will need to make their writing even better. They have really enjoyed working together to make their writing better. Way to go Bears!" - Mrs. Penny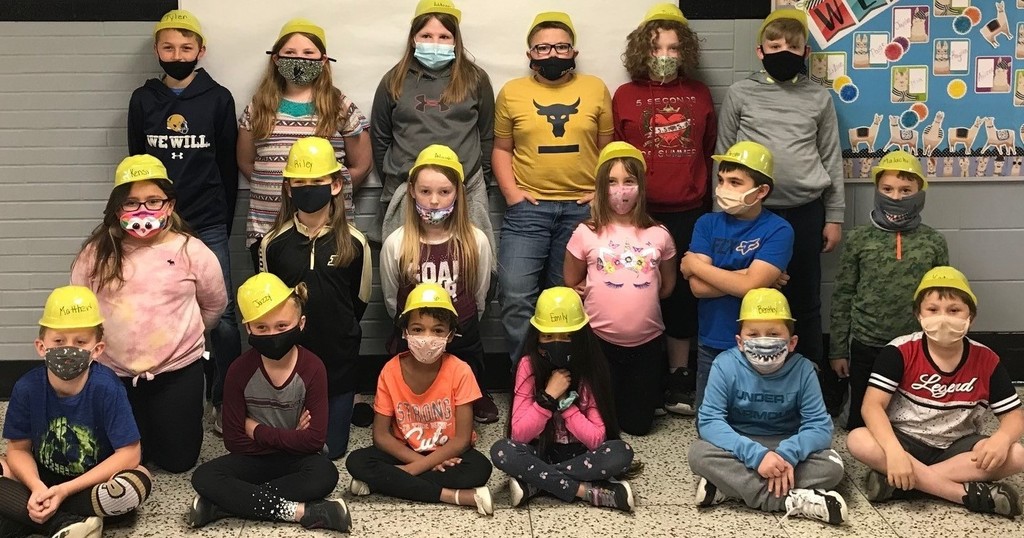 How about some excellent news to celebrate the end the school week? Our BJSHS JROTC squad earned a score of 99/100 during their inspection, which places them in the top 10% of the program in the nation!!! Wow! Great work, Bruin JROTC! #BJSHSJROTC #ChooseBCS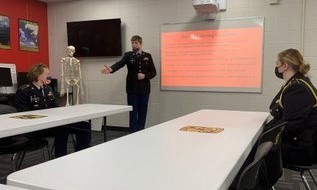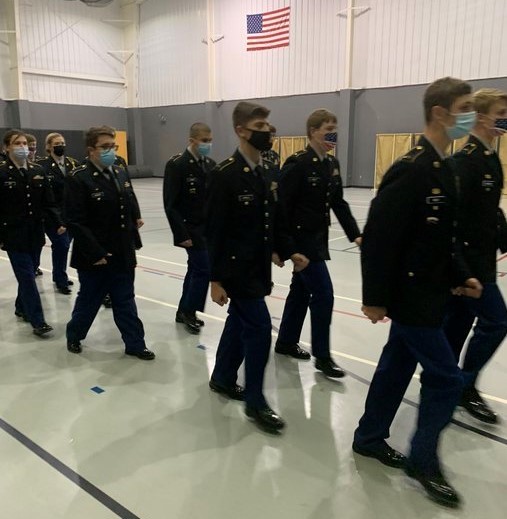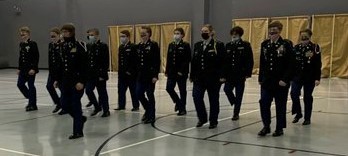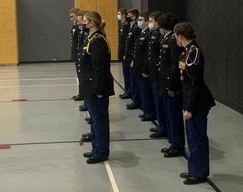 We have the coolest Unified Track Team around! We also have the coolest Unified Track Team coaches around! Check it out for yourself at tonight's track meet. The action starts at 5:30 p.m. Let's go, Bruins!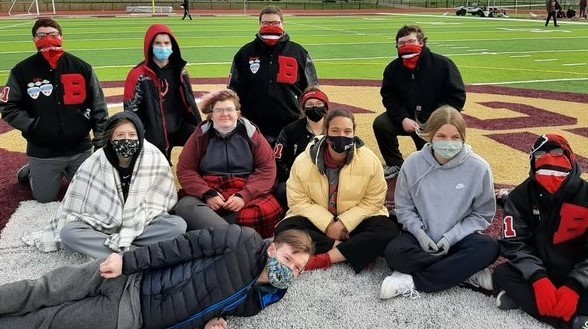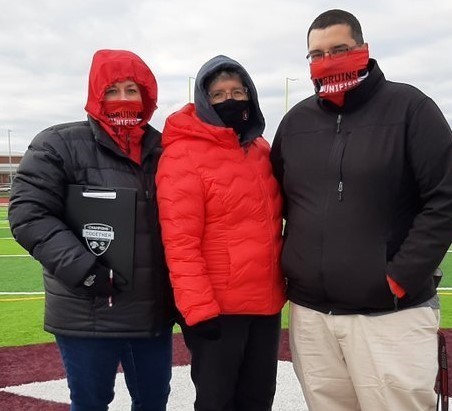 Blackford Spotlight - Mrs. Heidi Palmer's 6th grade ELA/Social Studies class at BIS: "Miss Taylor Marshall, our practicum student teacher from Taylor University, did a review lesson for ILEARN. The students really enjoyed the group activity and playing an Olympic game of punctuation/capitalization." - Mrs. Palmer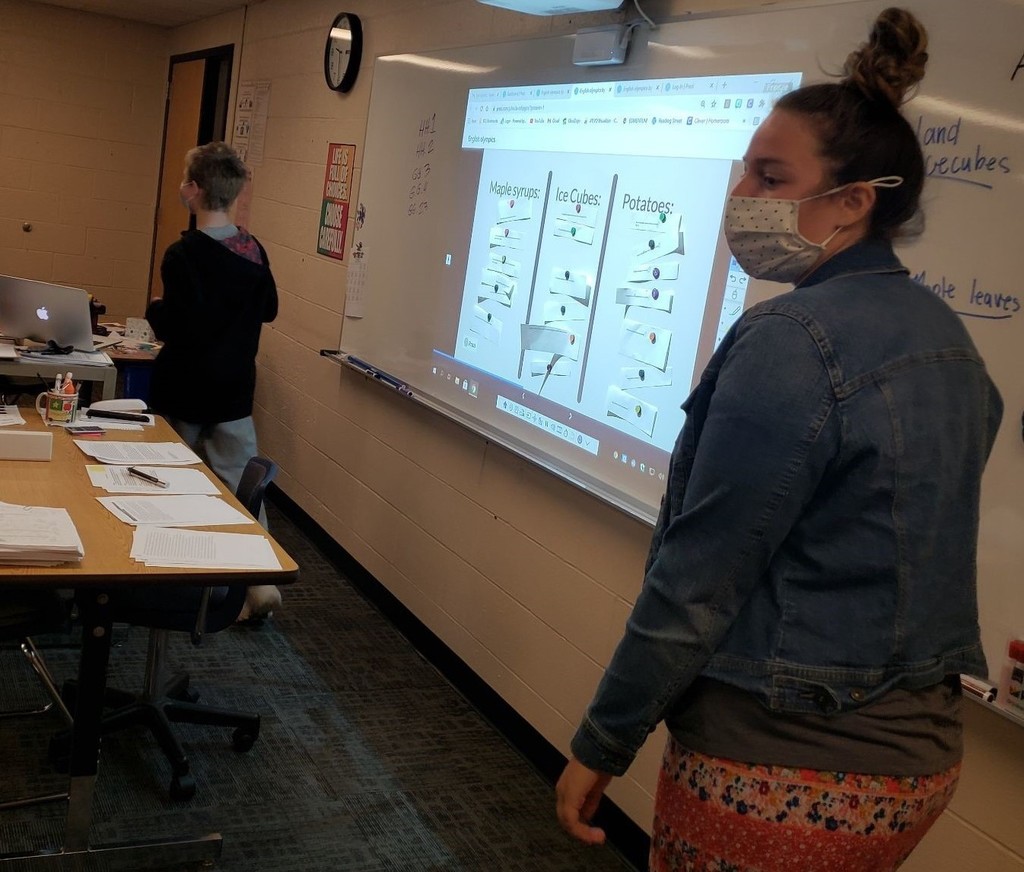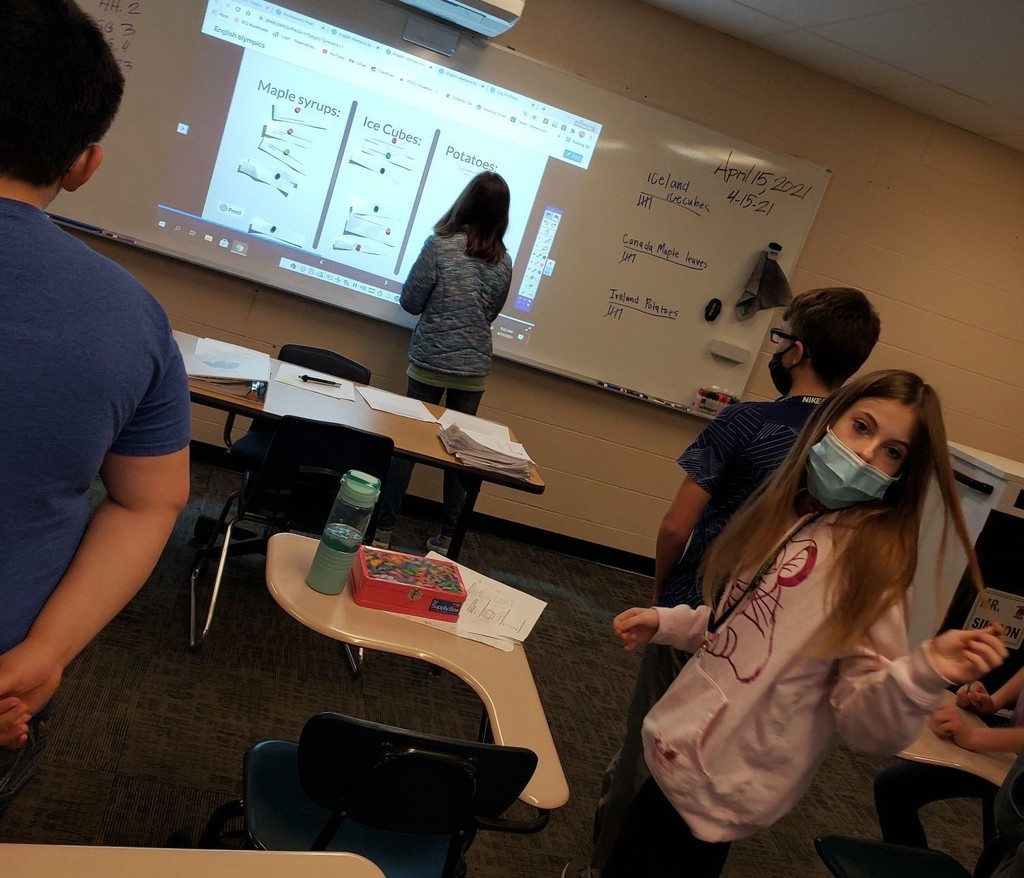 Blackford County Schools would like to welcome Jase, one of our newest Blackford Bruins, to the BCS family! A big thank you to everyone who came out for Kindergarten Round-up last night at Northside and Montpelier Schools. We are looking forward to seeing all our new kindergarten students in class this August! #Classof2034 (photo provided)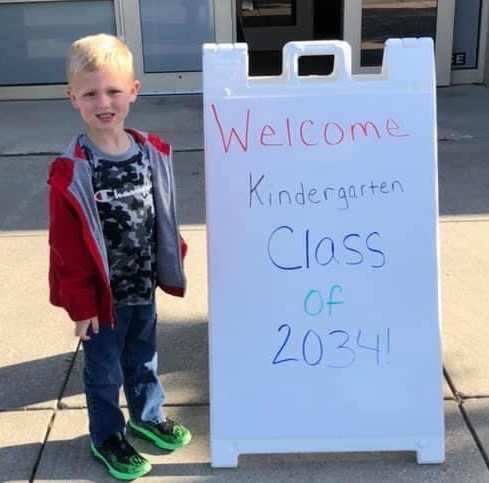 Attention future Blackford Bruins and their families: Kindergarten Round-up is tonight! If you have or know of an incoming Kindergarten student, please share this important information. We can't wait to meet our new Bruins!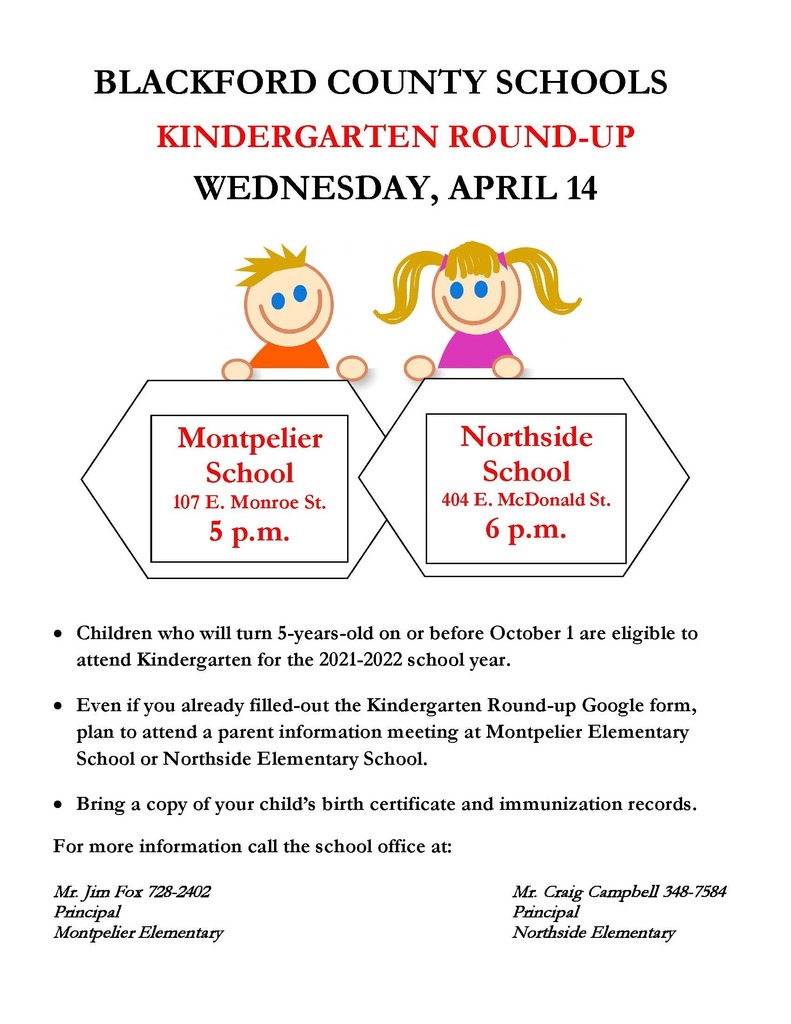 Blackford Spotlight - Ms. Kira Barnes' 5th grade class at BIS: Students in Miss Kira Barnes 5th grade class at BIS are having fun playing Math Jeopardy to review for ILEARN. Keep up the good work, Bears!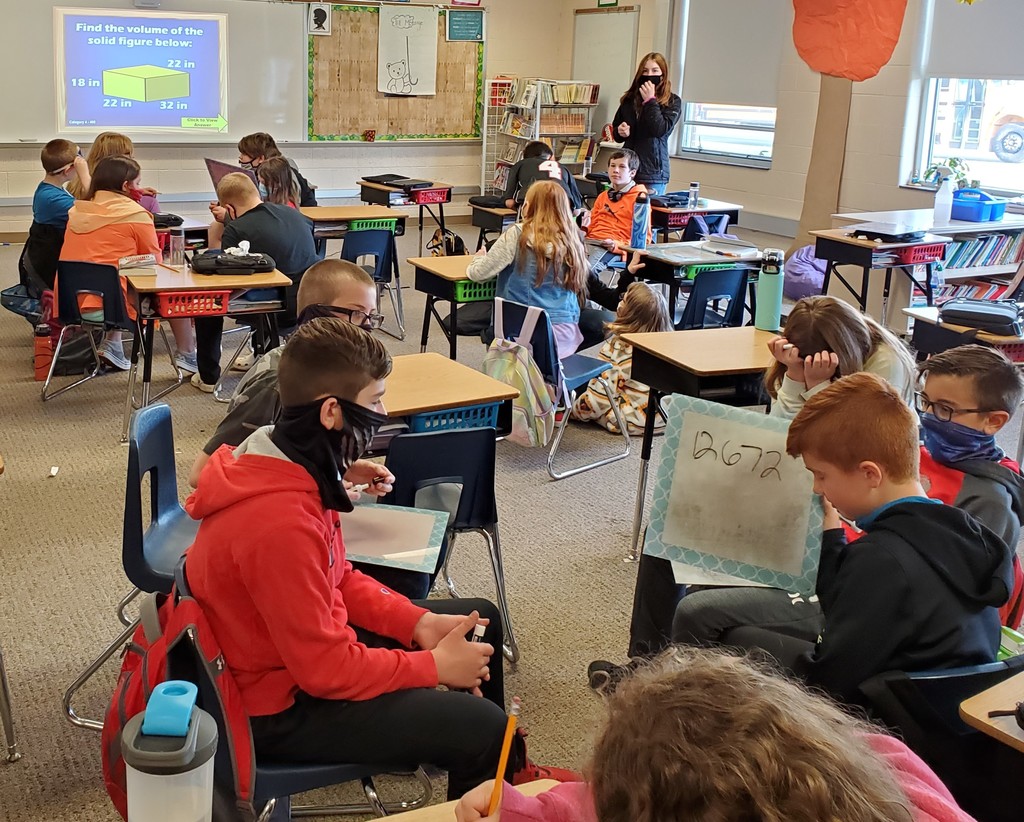 It's Kindergarten Round-up time! If you have or know of an incoming Kindergarten student, please share this important information.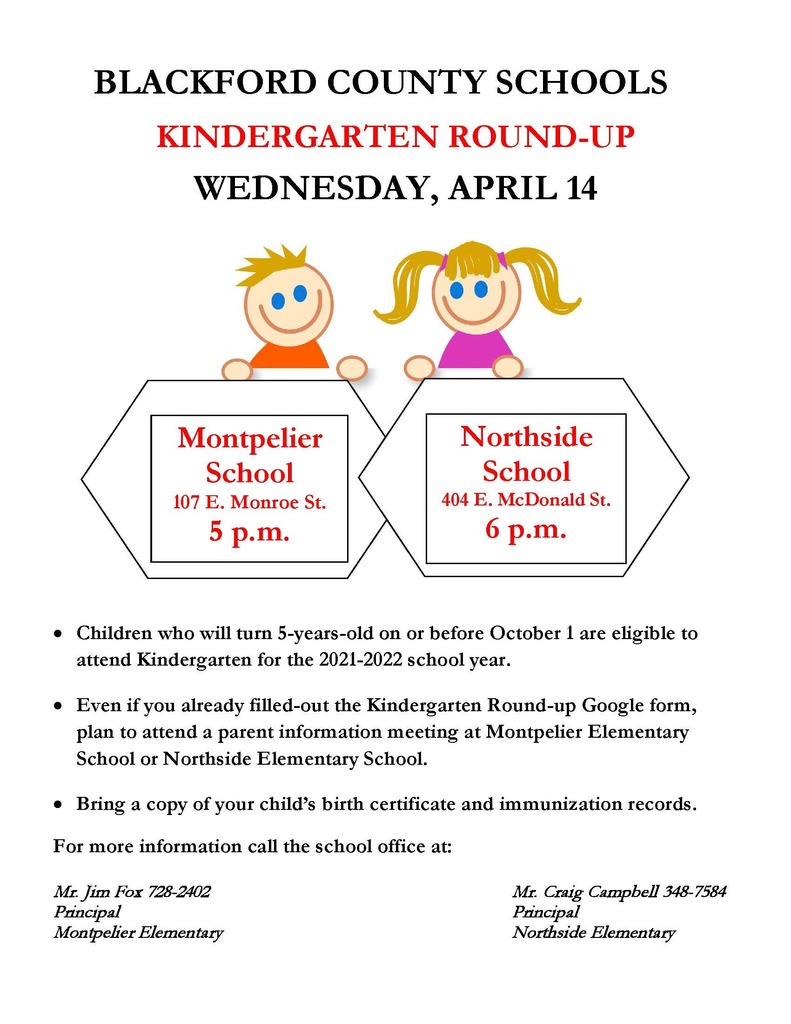 How cute is the special visitor in Mrs. Rachel Shadiow's 1st grade class at Montpelier Elementarytoday? The visit was the highlight of a lesson about goats the first graders have been working on this week. (Thank you to everyone who helped make the visit a success!)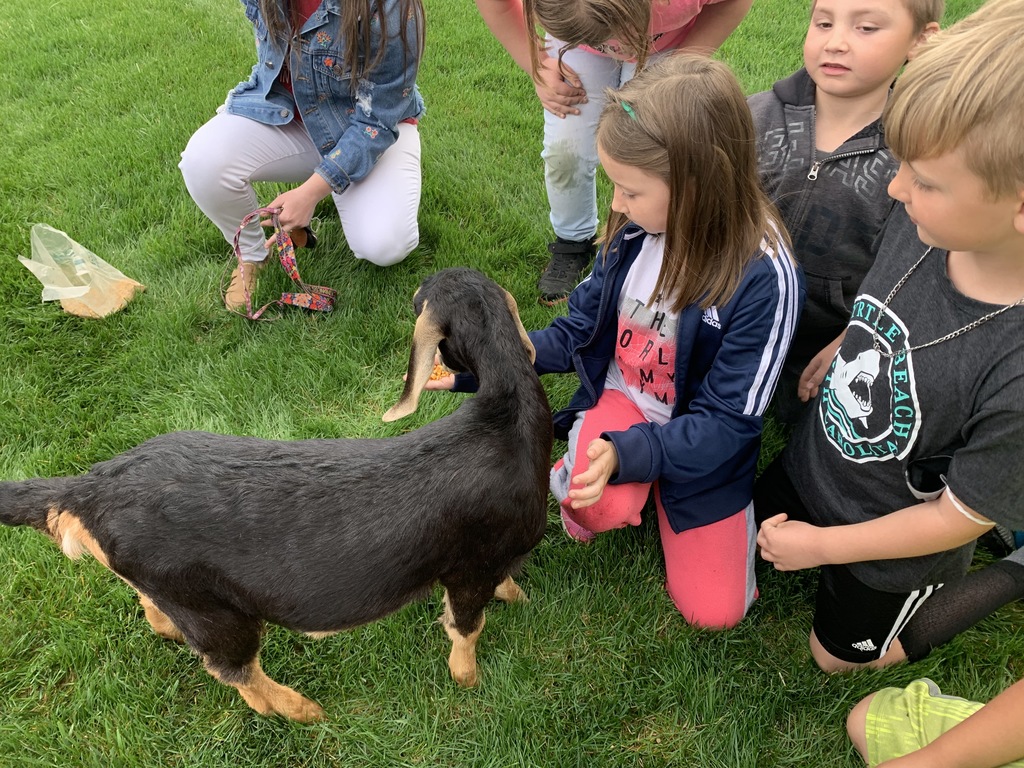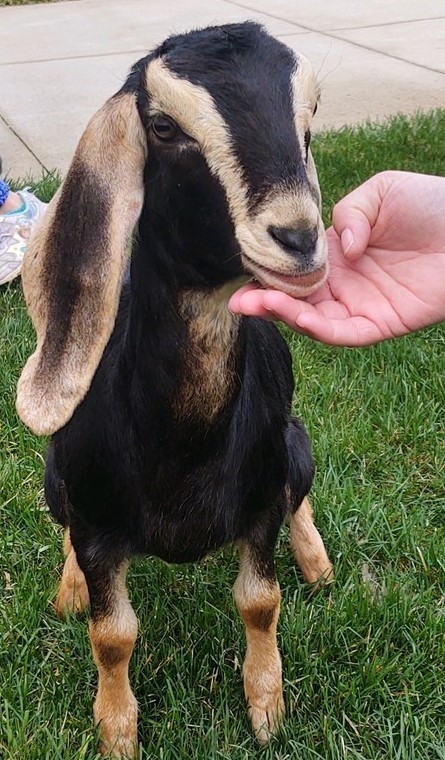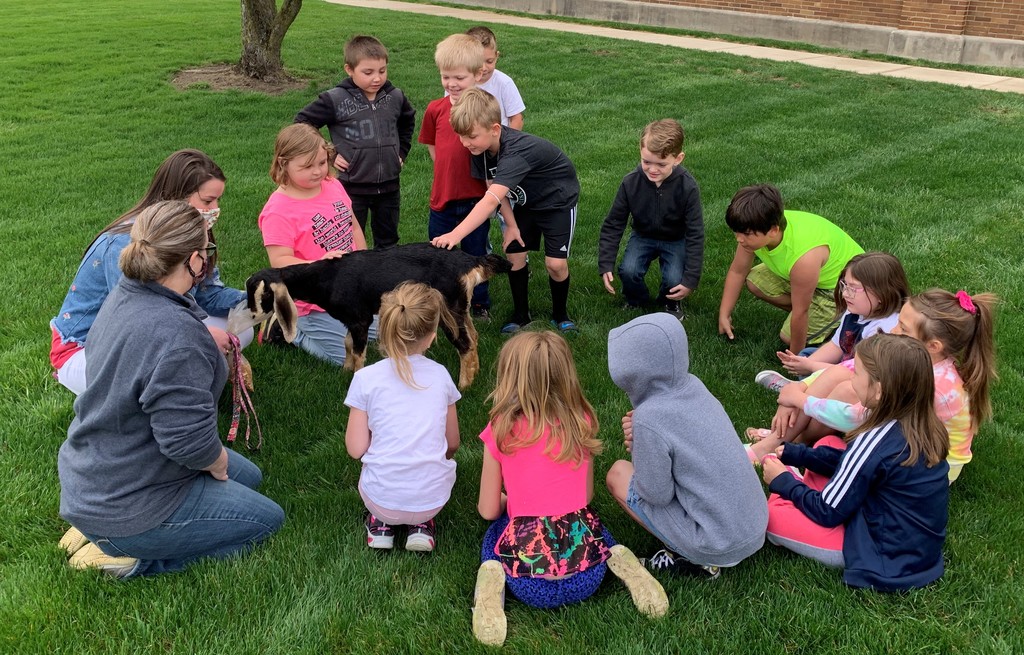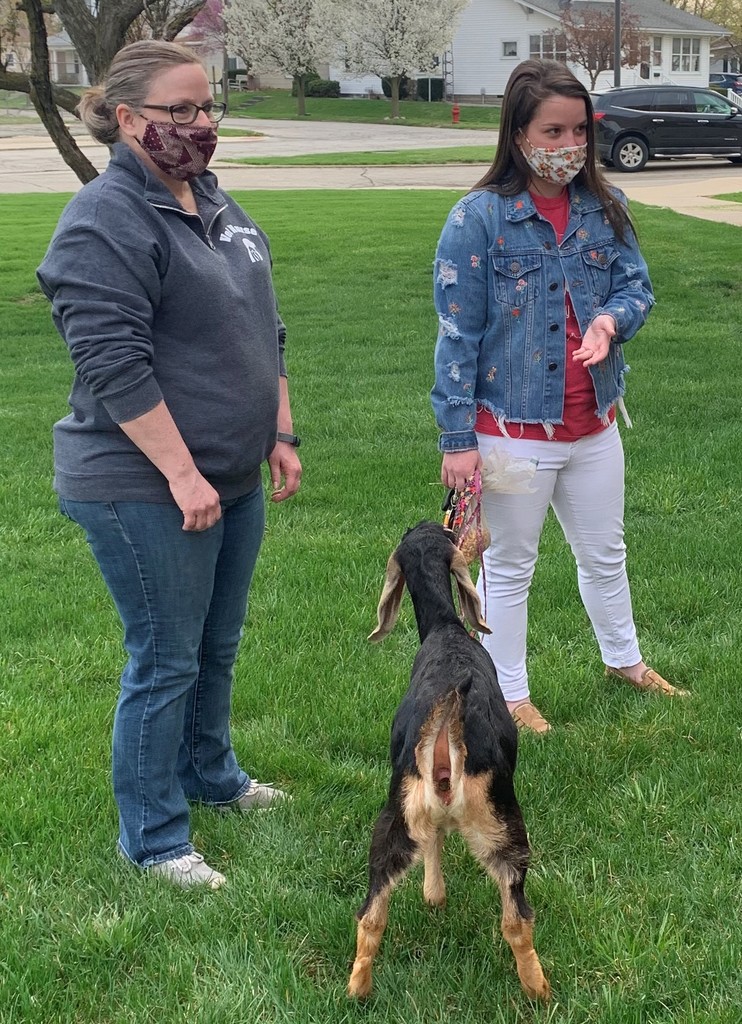 It's soon to be Camp Adventure time. Join the fun!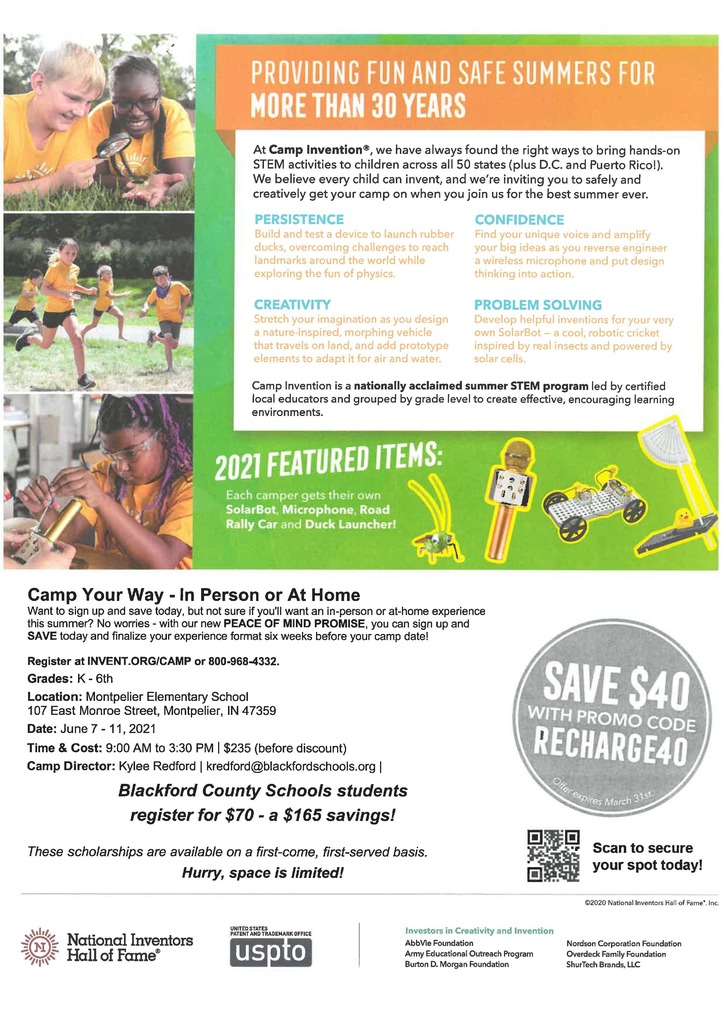 We are proud of our BIS Bears! Congratulations to 3rd graders: Bentley Holiday, Taylor Wyatt, Lyla Hunt, Tyler Armstrong, Riley Creech, Camden McJury, Sarah Southerland, Kendyl Walls, and Jesse Townsend (not pictured) who all earned a perfect score on their recent IREAD test!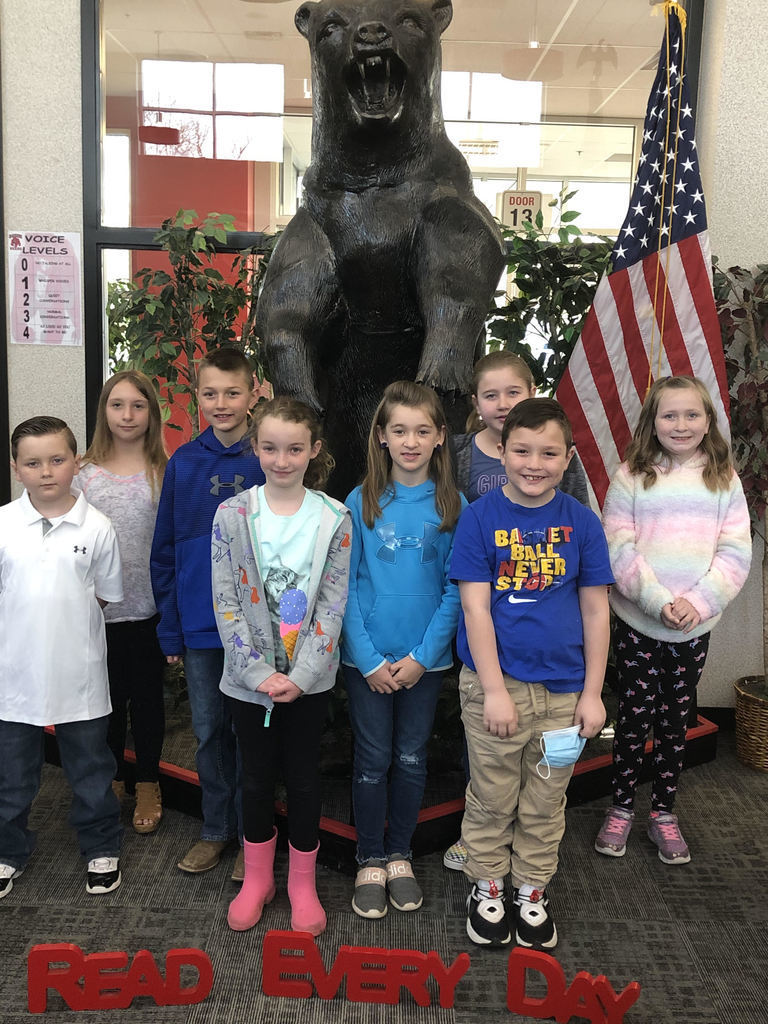 How about a Final Four update from Northside Counselor Tiffany Ickes-Pauley: "Monday will wrap up "College Madness" here at Northside. Every year during NCAA march madness, I host a "college madness" competition. I find this is the best way to get students and parents excited and talking about colleges/universities. Classes pick a team in the tournament and learn all about it. The classes can earn points if they make pennants, learn fun facts, answer trivia questions, make "when I go to college" booklets, find hidden basketballs around the school, learn school fight songs etc. This year, 15 students won college themed prizes for trivia and the classroom with the highest points will also win a prize. Competition and smack talk about who will win is high in 1st grade hall. I also just love learning new facts about universities all over our country. Did you know Baylor has a small zoo on campus or that Houston had a live cougar mascot from 1947 to 1989? Congratulations to the Baylor Bears and Miss Carissa Carter's class!" What a fun lesson! Be sure to check out the Baylor Fight Song by Miss Carter's class
https://drive.google.com/file/d/1BuG4BBQoOtBKmrVFsk4xW82LkJcKMZIY/view

Blackford Spotlight - Mrs. Sarah Penny's 3rd grade class at BIS: "Third graders in Mrs. Penny's class got to take advantage of the beautiful day that we had Monday by taking their writing lesson outside. The students learned about vivid verbs. After they learned about vivid verbs they had to write a story with them. They had so much fun using words that were more exciting in their writing." - Mrs. Penny Nice work, Bears! #ChooseBCS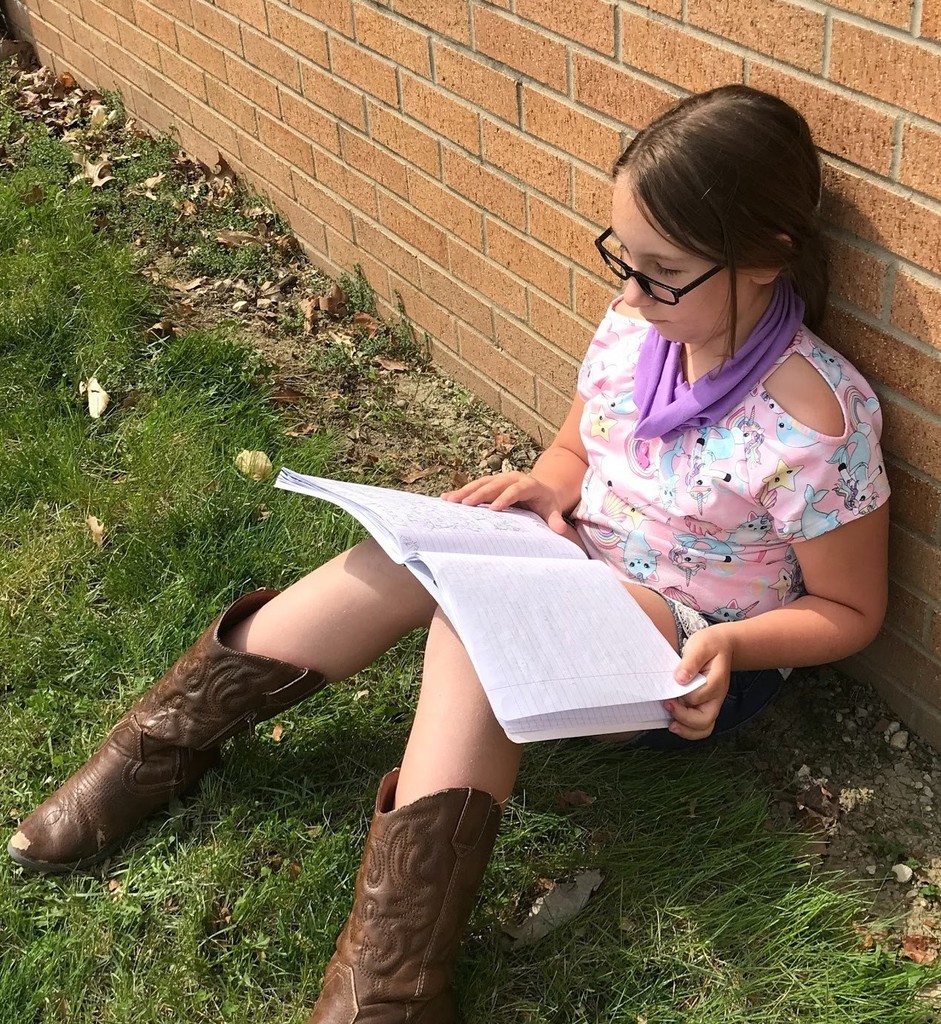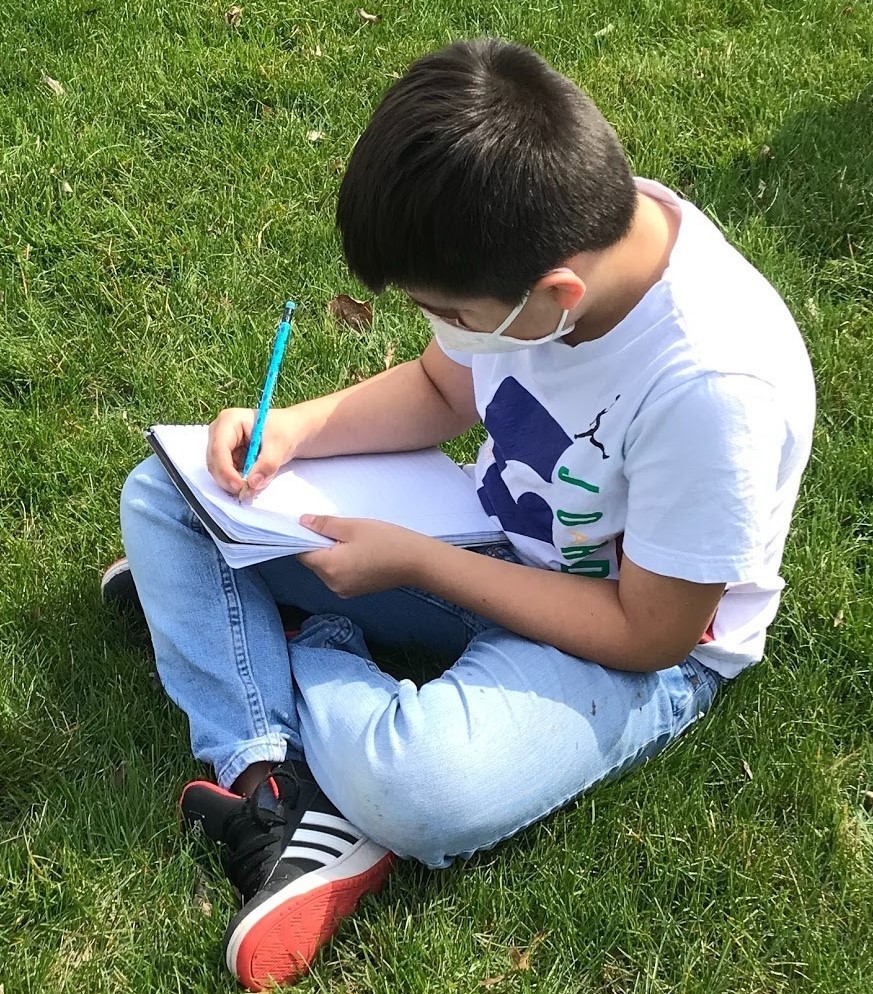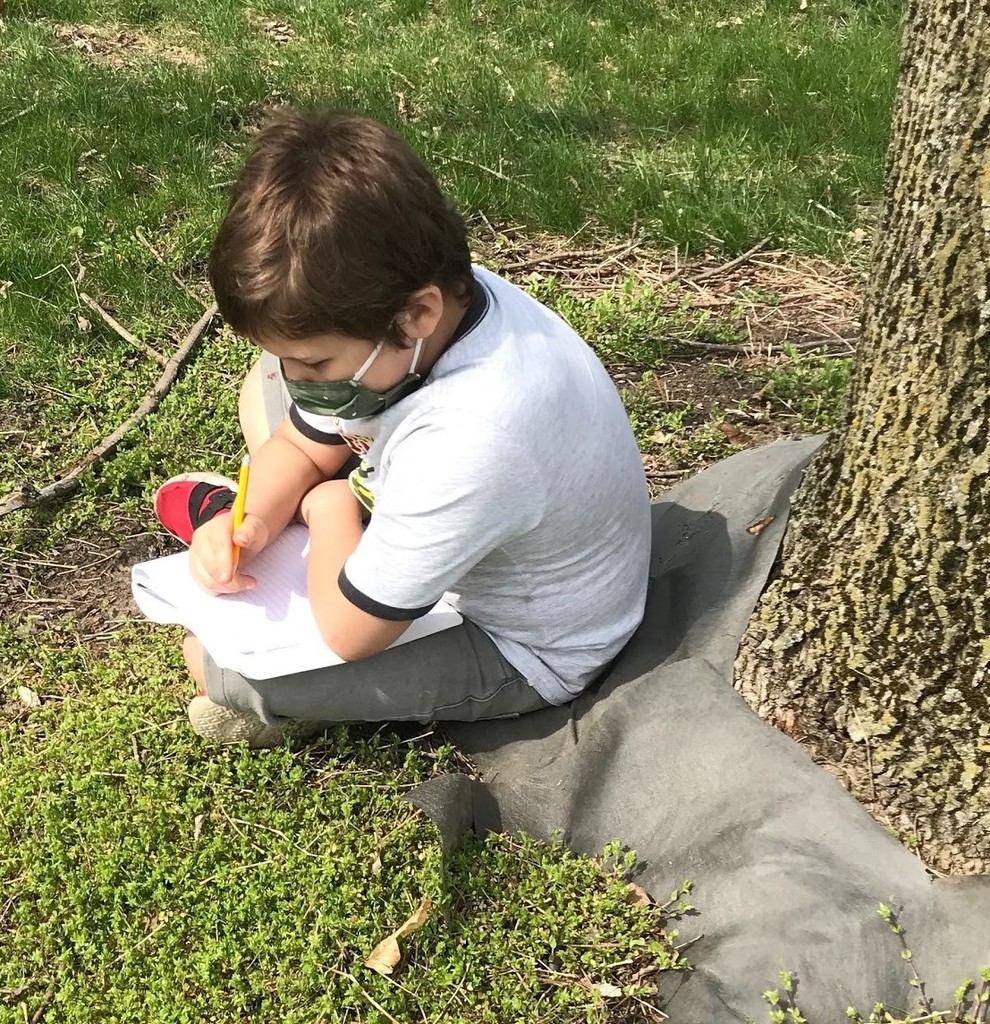 Blackford Spotlight- Mrs. Amanda Green's 4th grade class at Blackford Intermediate School: "The 4th graders at BIS have been learning about the different forces that impact airplanes while they are flying (thrust, drag, lift, and gravity/weight). The weather was finally nice enough to go outside to test the forces on our paper airplanes and compare them to airplanes we use in real life!" - Mrs. Green


Sorry for the late notice but tonight is the April food pantry at Northside. Come on out we will be at the front of the school until 6:00.

Students in Mrs. Michelle Lochner's class are finding historical characters from the American Revolution on the history timeline in the 5th grade hallway at BIS. What a fun way to learn about history! Keep up the good work, Bears! #ChooseBCS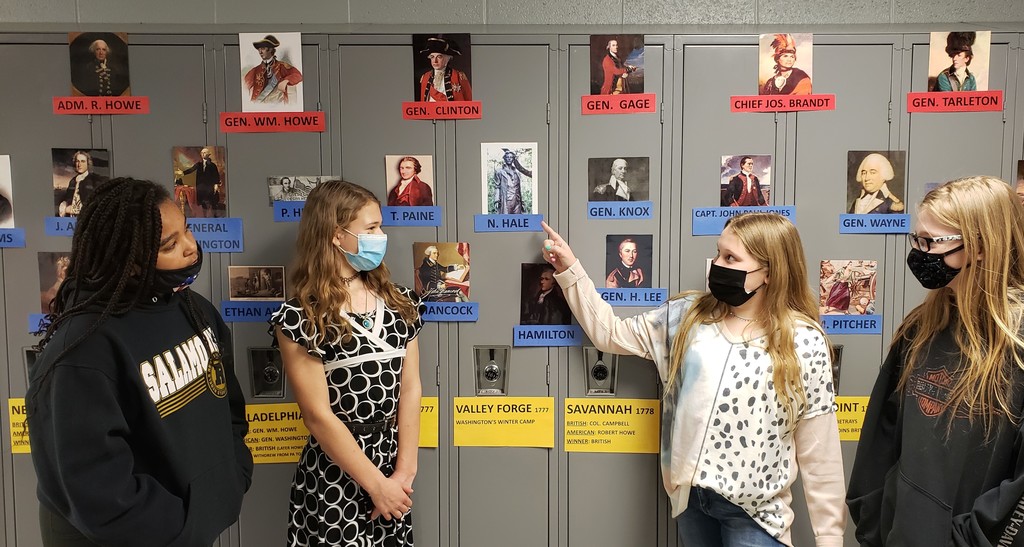 Just a reminder that BCS will be closed tomorrow. We wish everyone a safe and fun holiday weekend! From the looks of this festive tree, our Kodiaks are certainly ready for the Easter Bunny! 🐇