BJSHS seeks a head volleyball coach. Join us! #BetterAtBlackford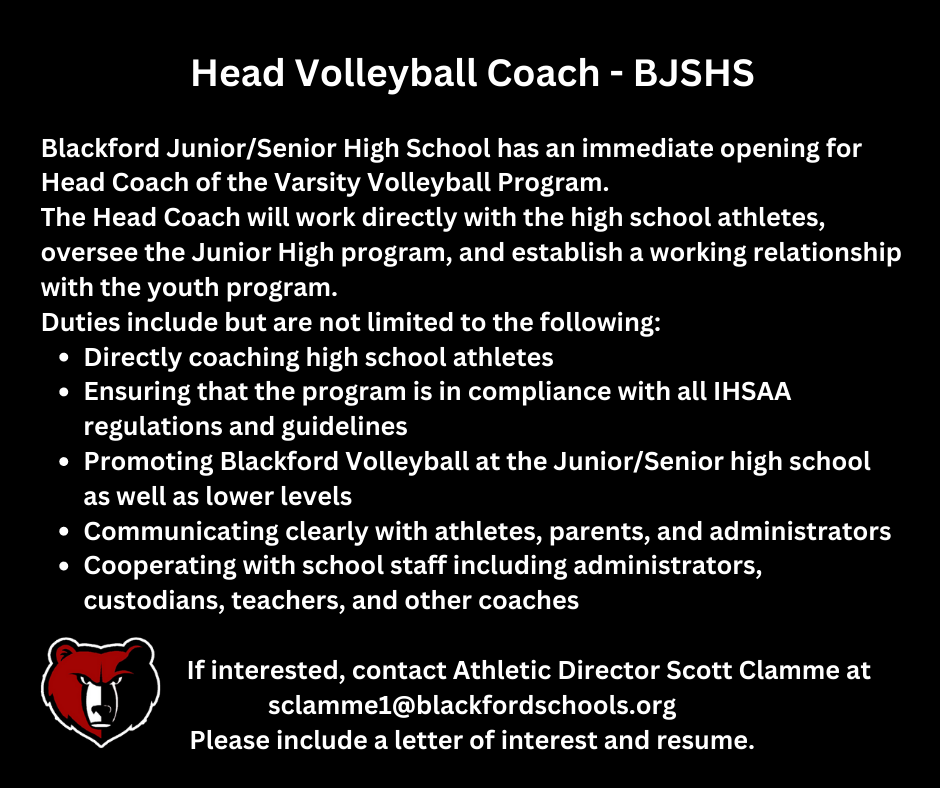 BJSHS has the COOLEST people! 🥶 Thank you to Tyler McDonald, Rich Uggen, Cierra Faber, Addison Flores, and Hunter Saldana who participated in this weekend's Polar Plunge at BSU! The group raised $1525 to go towards Special Olympics and becoming a Champions Together School.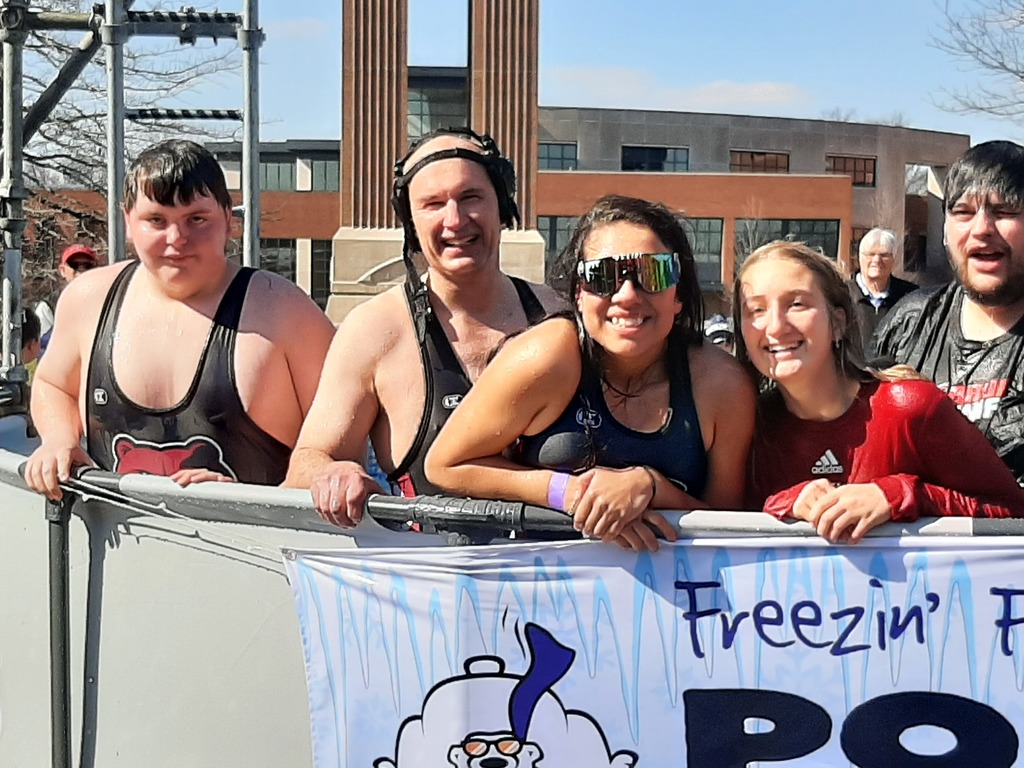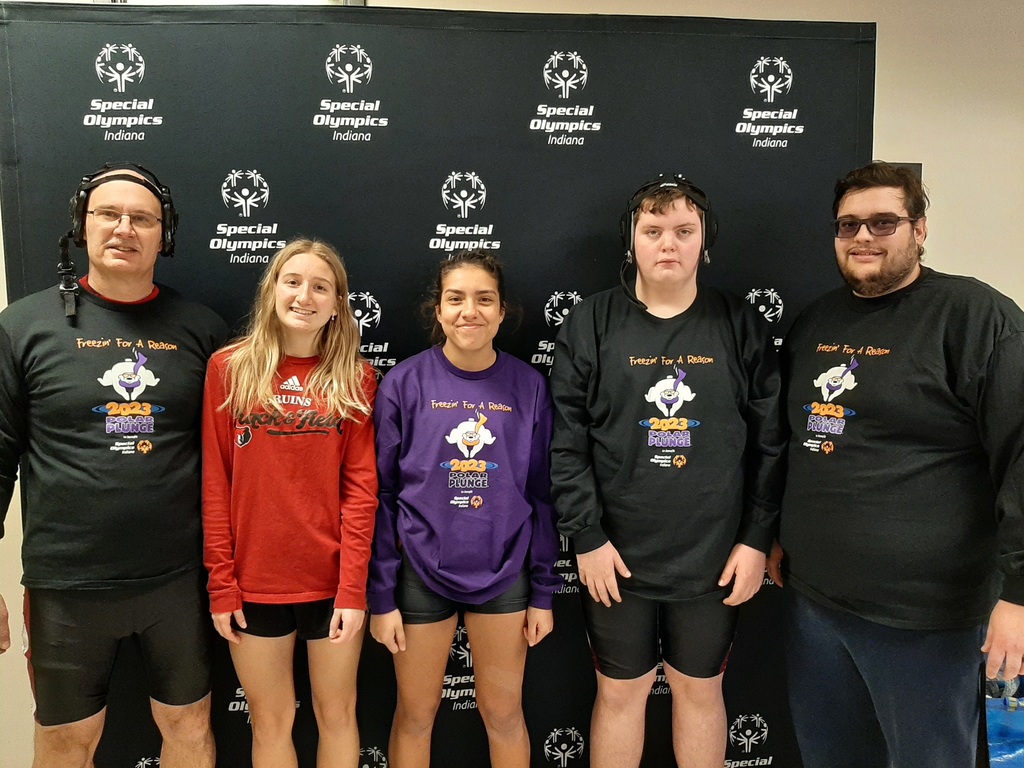 Here are more scenes from the 1st and 2nd grade Success Classes' at performance of The Friendly Dragon that took place today at BPS. #BetterAtBlackford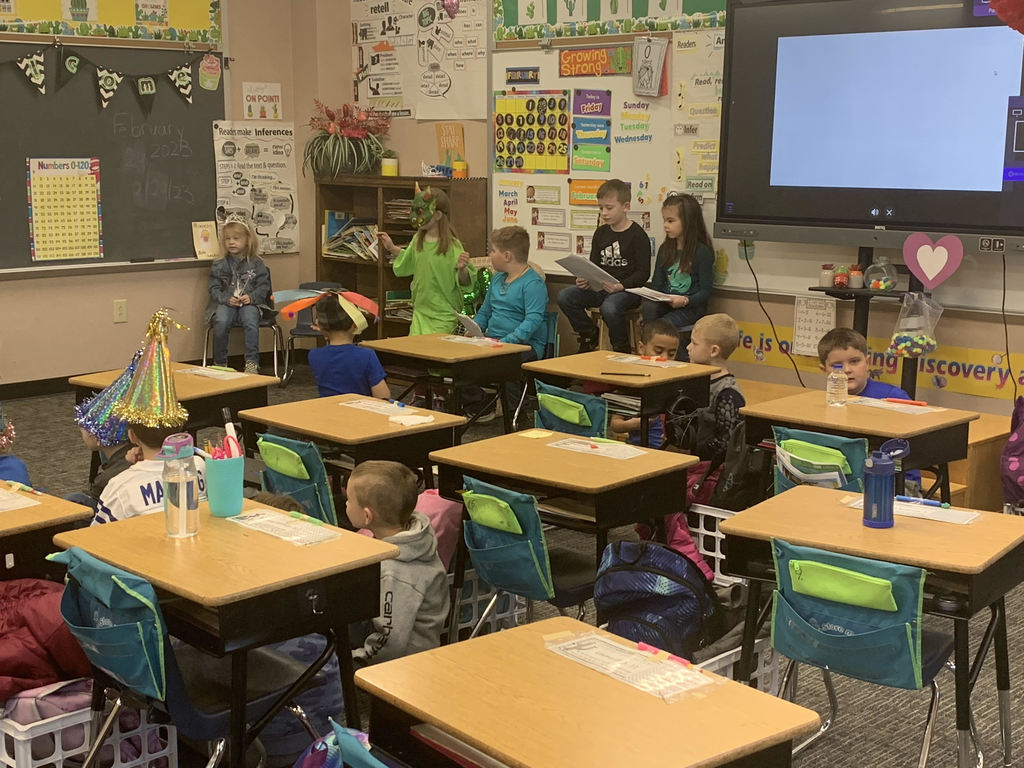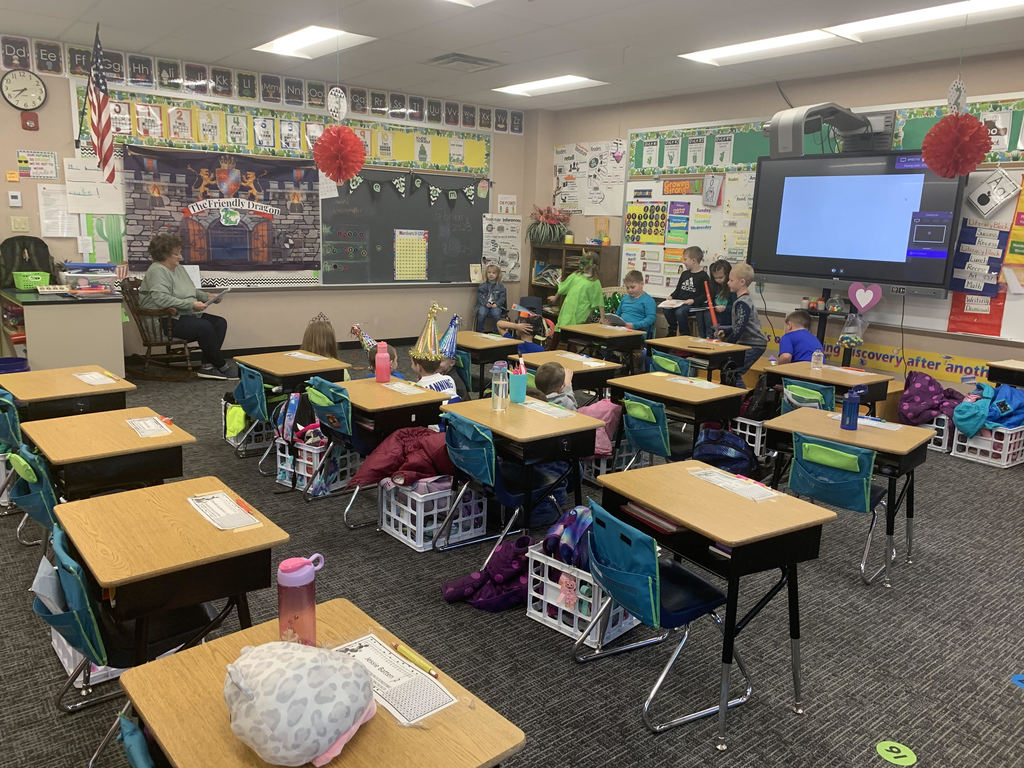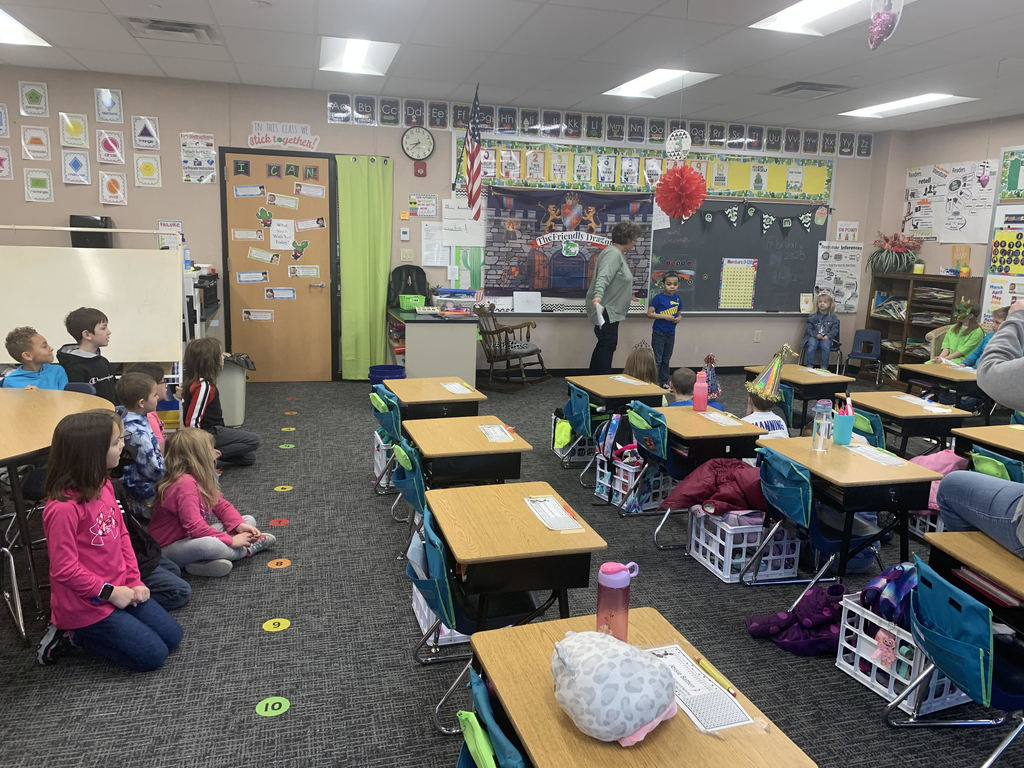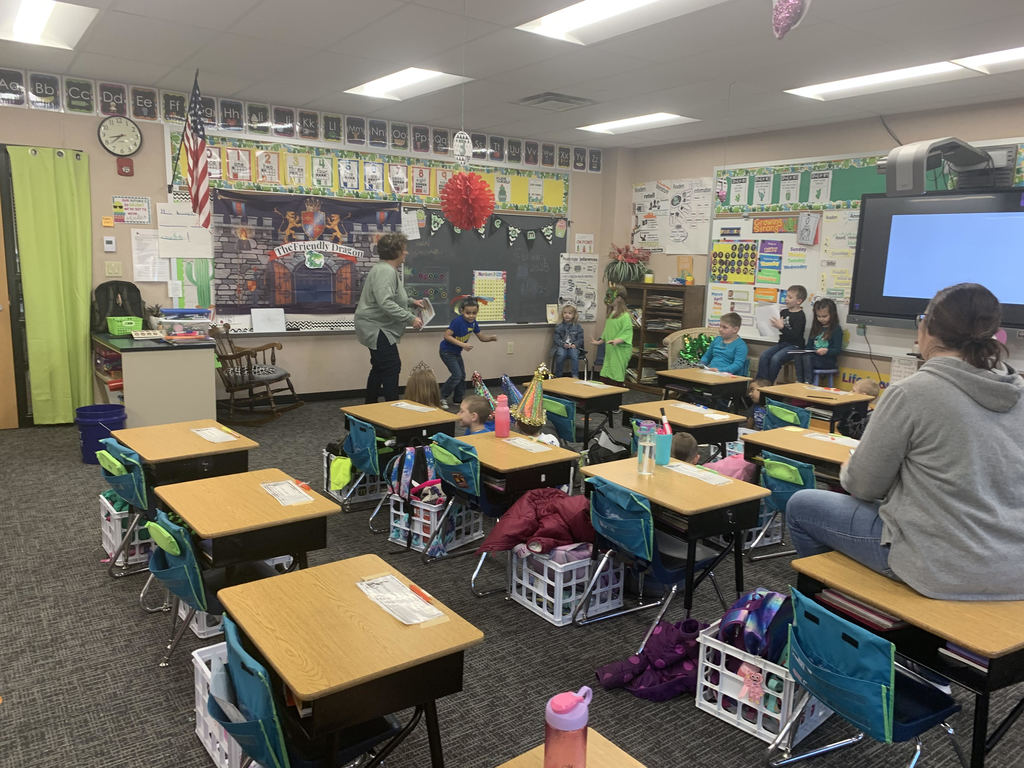 There was plenty of drama at BPS today, but it was in the best of ways! Students in the first and second grade Success Classes performed two plays that included The Friendly Dragon and The Little Red Hen. ​Great job, Cubs! #BetterAtBlackford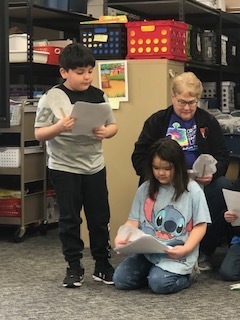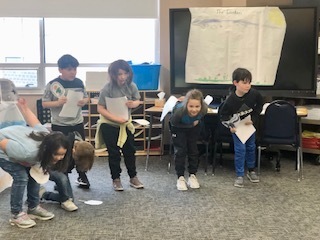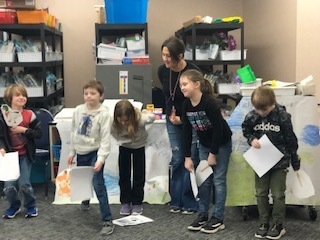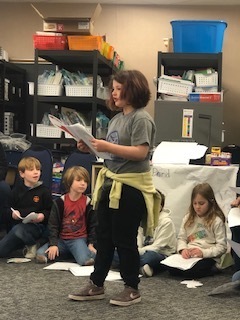 Check out the scientists in Ms. Jessica Barker's Kindergarten class at BPS! According to Ms. Barker, "We have been studying dinosaurs and fossils this week. We hatched dinosaur eggs and then created and formed our own fossils today to end our unit." What a fun lesson!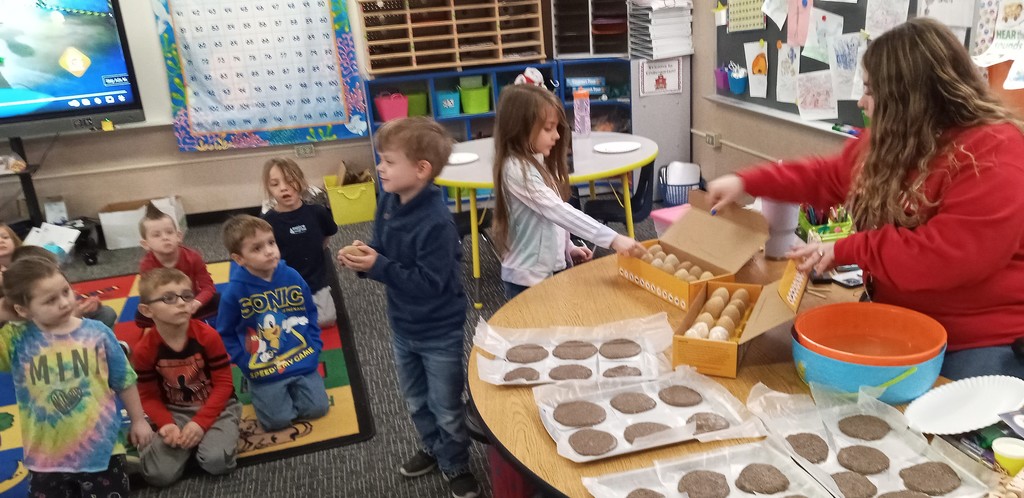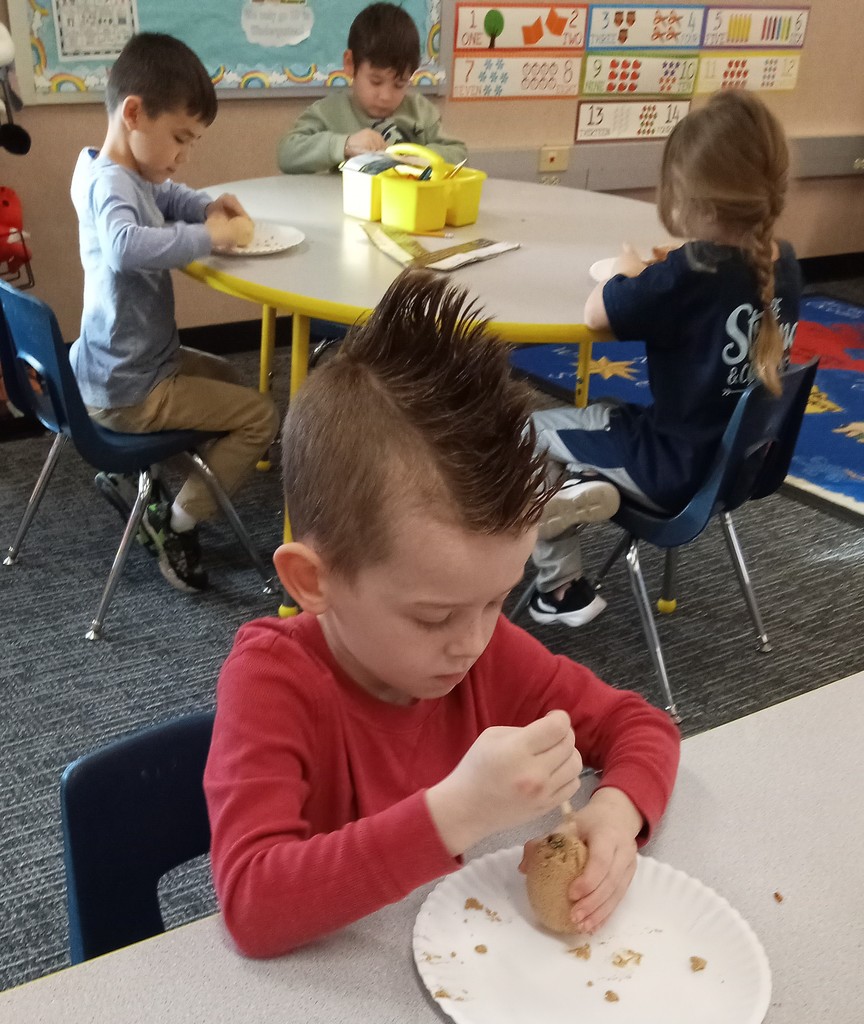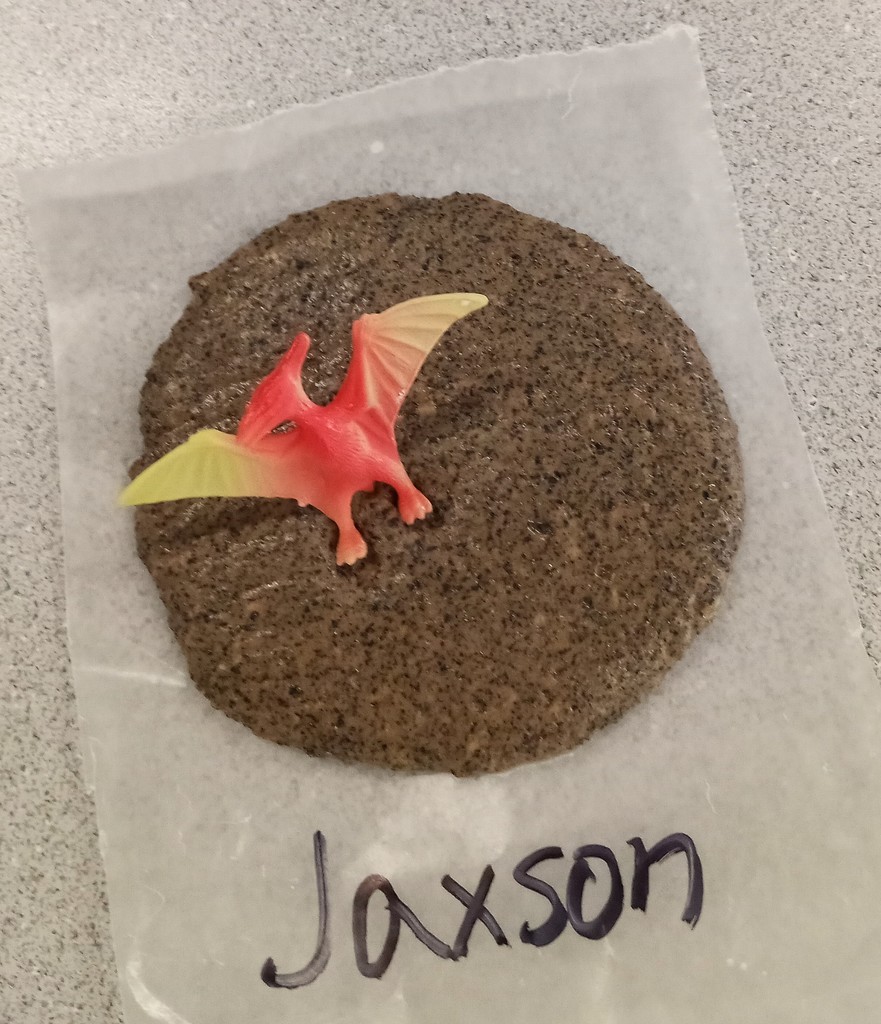 BCS will operate on a 2 hour delay Thursday 2/23/23 due to fog. #BeSafeBruins

During last night's meeting, the school board welcomed BJSHS senior Avalyn Williams, recipient of the Lilly Endowment Community Scholarship. Avalyn shared that she plans to attend Butler University this fall. She is joined by Board President Phil Jones. We are #BruinProud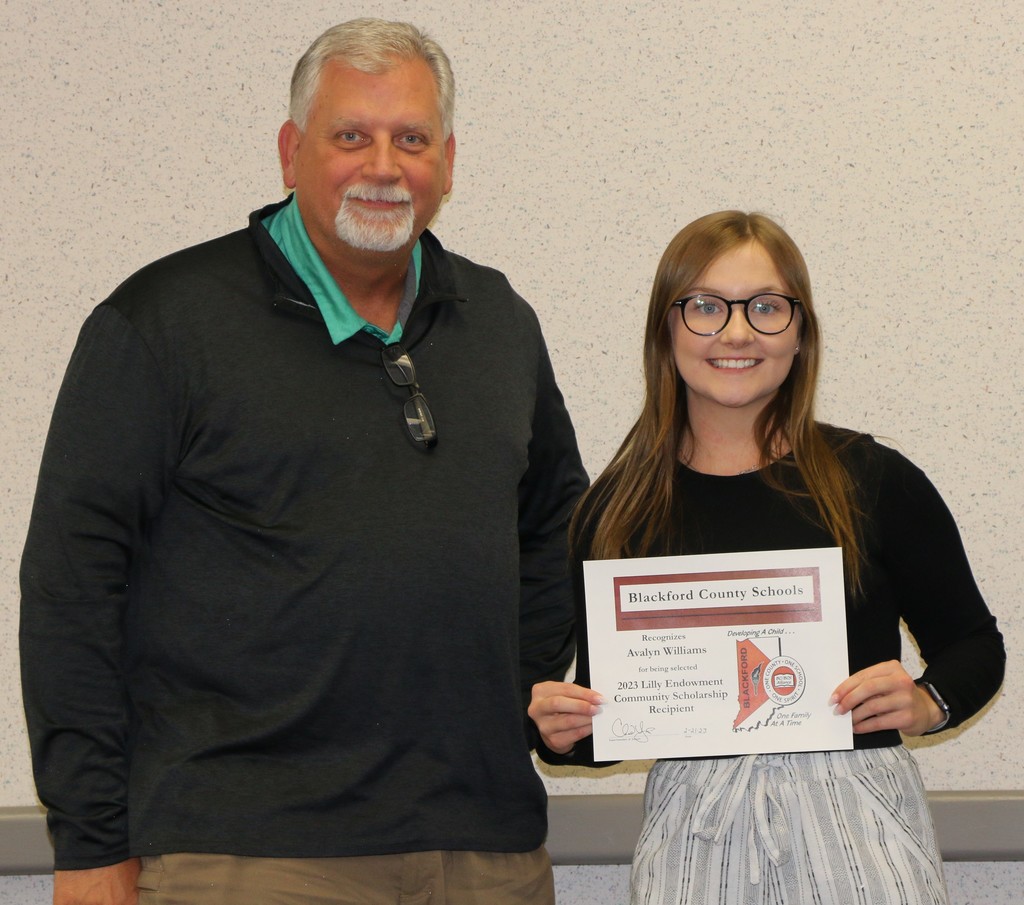 BCS will be hosting an auction of surplus equipment currently located at the former Montpelier Elementary School. Please review the items and terms of the auction here:
https://www.bcs.k12.in.us/page/2023-auction-items
Please share and help us spread the word!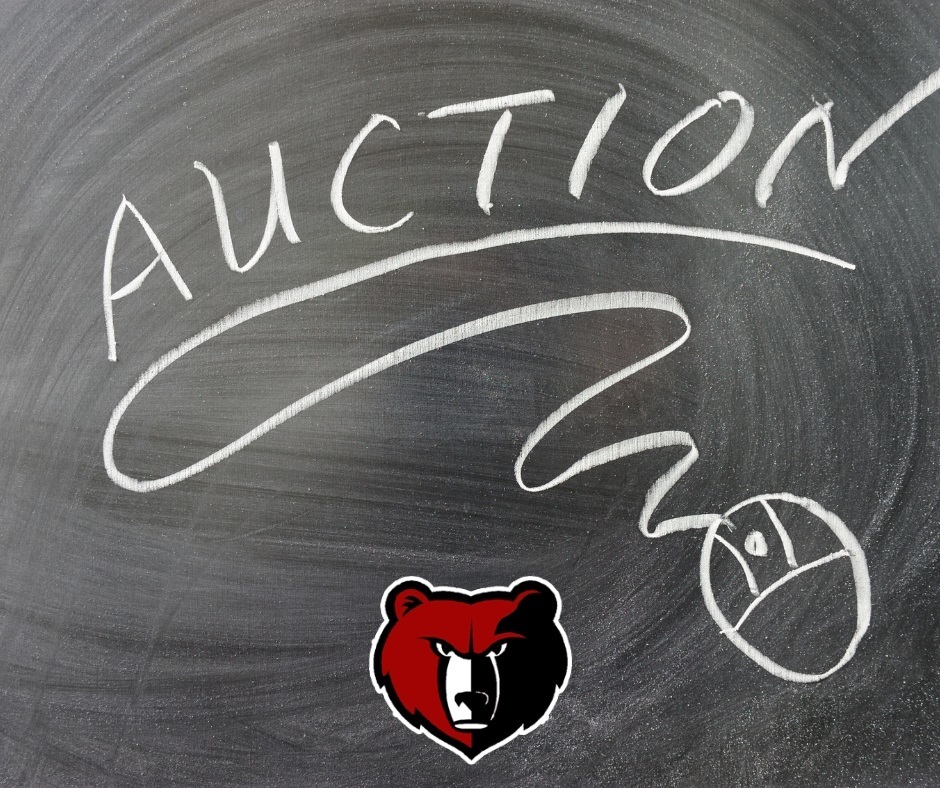 Please spread the word!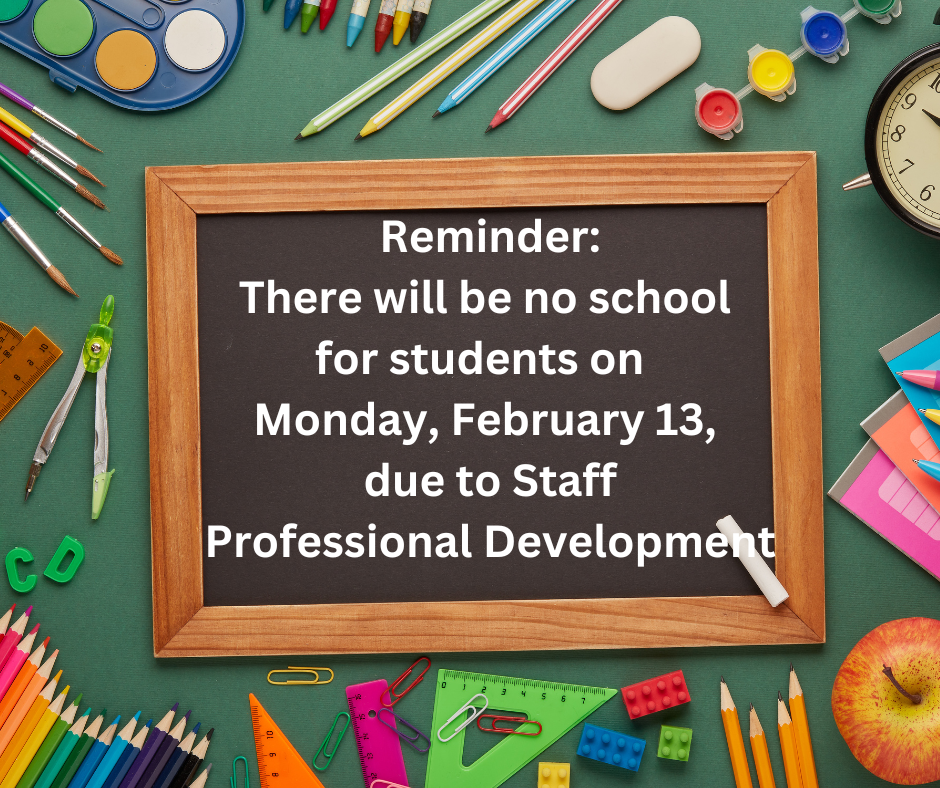 Our BJSHS CNA class recently completed their clinicals. On Thursday, they celebrated their time with a "family" lunch and some precious moments with the residents of The Waters of Hartford City. Thank you to the residents, the families of these residents, and The Waters staff for welcoming us to your home. The students learned so much, and built some very special bonds! #BetterAtBlackford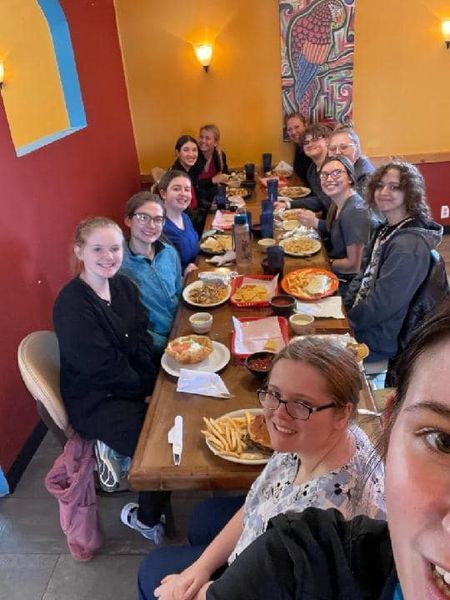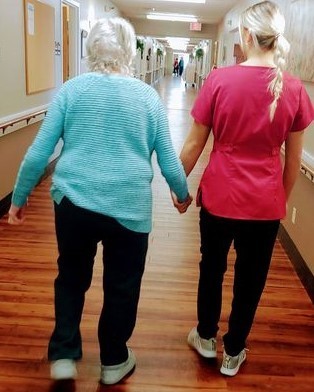 #BetterAtBlackford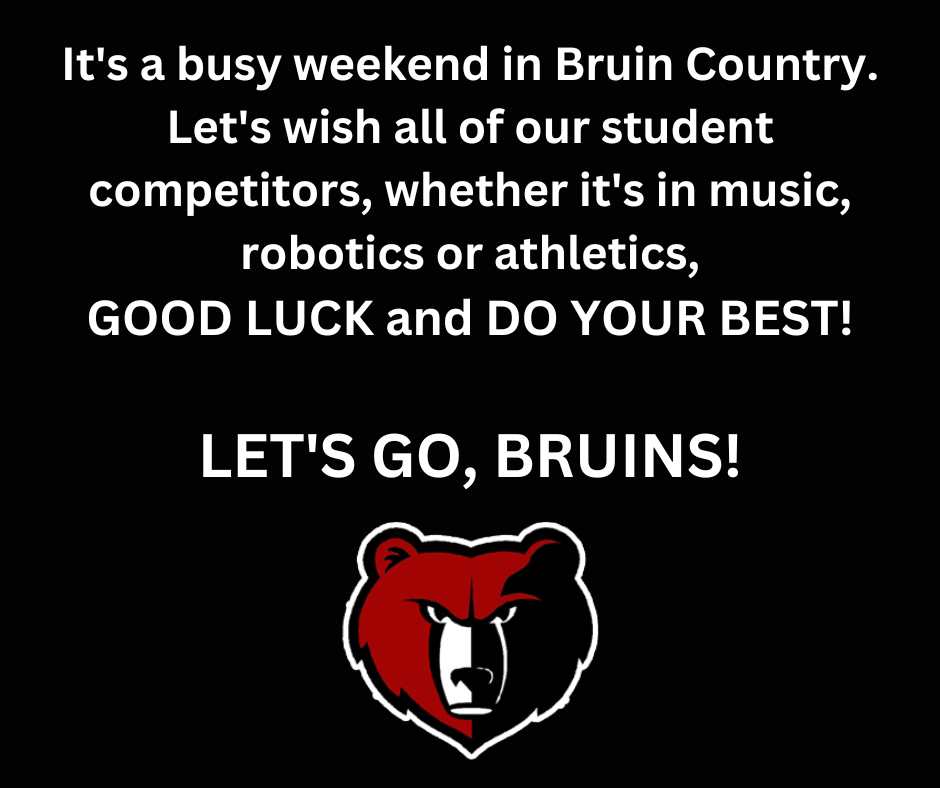 Congratulations to BIS Spelling Bee Champ Haven Kenny! Runner-up in this year's event was Willow Sparks. They are joined in the photo by their principal Jim Fox. Great job to all the BIS spellers who participated in yesterday's Bee! We are proud of you! #BetterAtBlackford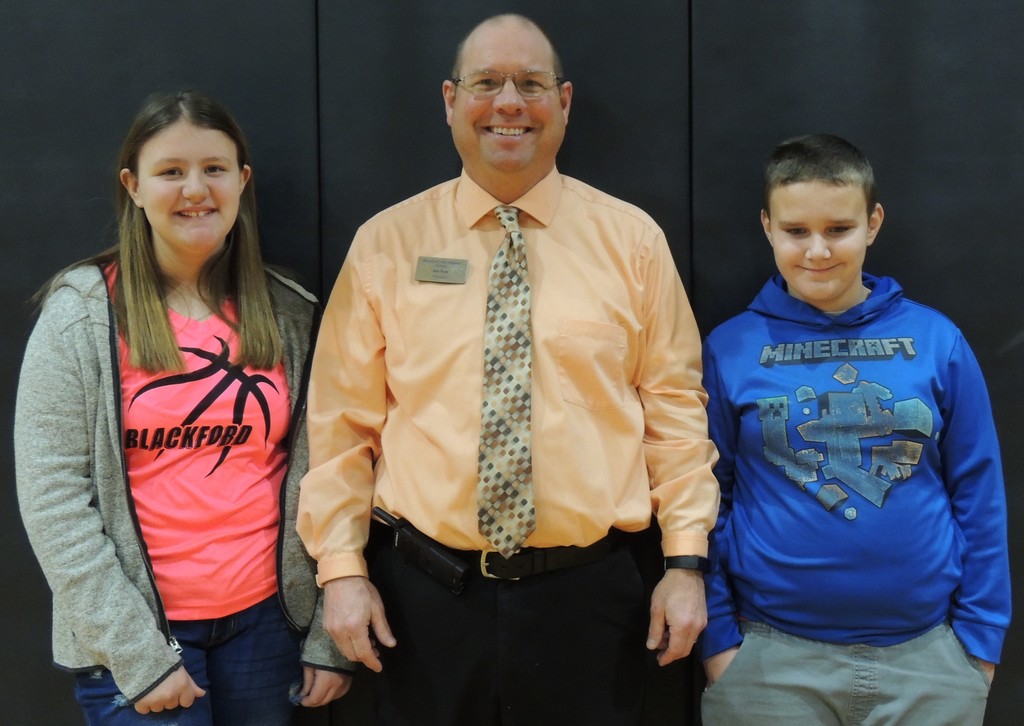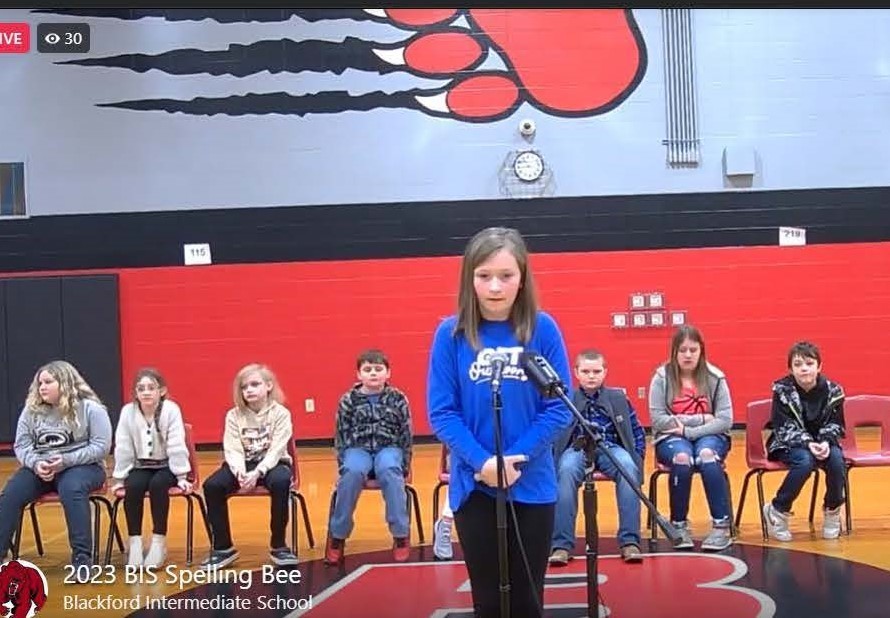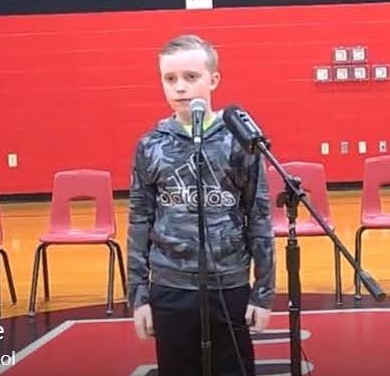 BCS will be closed Friday 1/27/23. Today will be a good old fashioned snow day, there will be no E Learning. We will make up this day Wednesday, May 24th. #BeSafeBruins

BCS will operate on a 2 hour delay Friday, 1/27/23. #BeSafeBruins

BCS will close buildings and move to E-Learning Thursday 1-26-23. Virtual instruction begins at 10:00. #BeSafeBruins

BCS will operate on a 2 hour delay, Thursday 1/26/23. #BeSafeBruins

BCS will close buildings and switch to E-Learning Wednesday 1-25-23. #BeSafeBruins

BCS will operate on a 2 hour delay Monday 1/23/23 due to slippery road conditions. #BeSafeBruins.

It's Friday at BCS and things seem mostly back to normal after our 100 Days of School Celebration. We may need to check in with our preschoolers though. It looks like they were hit especially hard with both age and cuteness! #100DaysOfSchool #BetterAtBlackford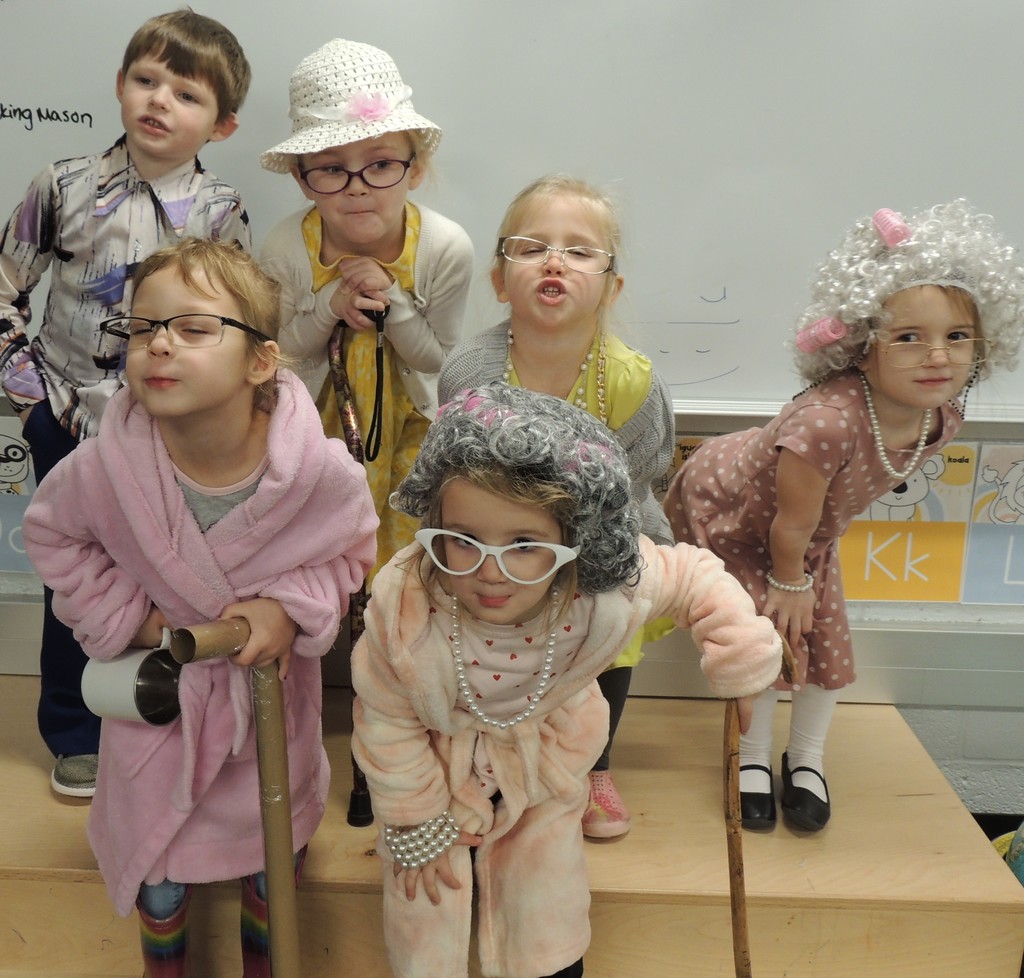 One of the highlights of Tuesday evening's school board meeting was recognizing outstanding student achievement at BIS. (From left) Serenity Schmuck, Simon Perry, and Traison Teer were honored for being Character Ed recipients during the months of October, November and December. The three students were joined by BIS Principal Jim Fox. Other students receiving the honor who were unable to attend the meeting included: Jackson Alfrey, Riley Stein and Myla Neuenschwander. Keep up the great work, Bruins! #BetterAtBlackford